This morning, someone calling himself "rorylol" appeared to take over SchoolBoy Q's Twitter account, where he posted a number of tweets about Israel, Donald Trump, Syria, Kanye West, Andre 3000, and Drake. "@drake filtHy zionist," one read. Another said: "kanye tHe only one speaking out tHe trutH and ya trying to sHut Him down?? dawg."
The tweets seemed to fall into one of two categories: rabid anti-Zionism and fanboy-ish discussion of popular rappers.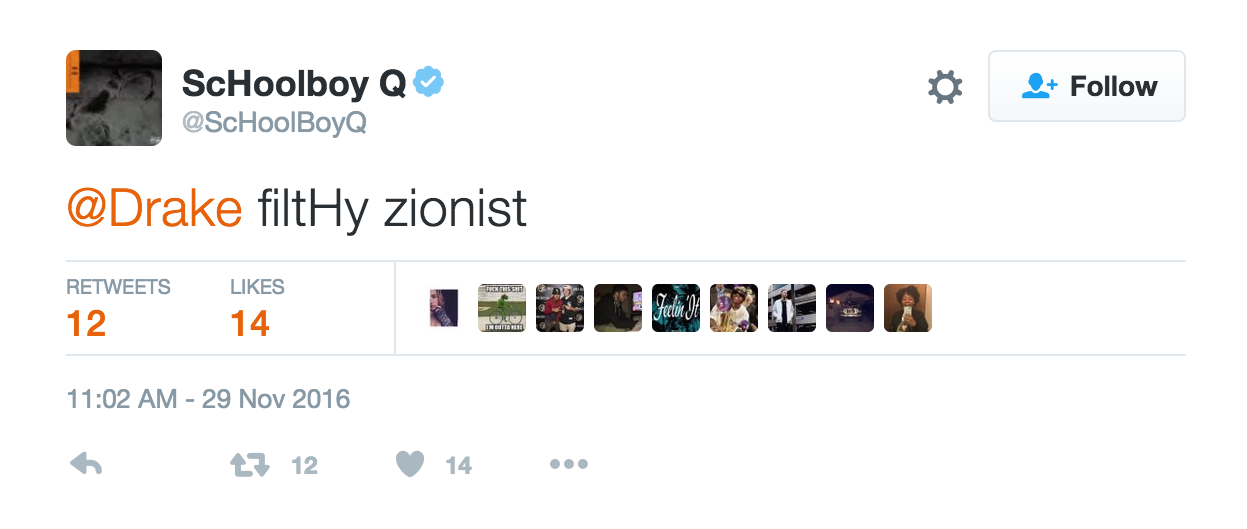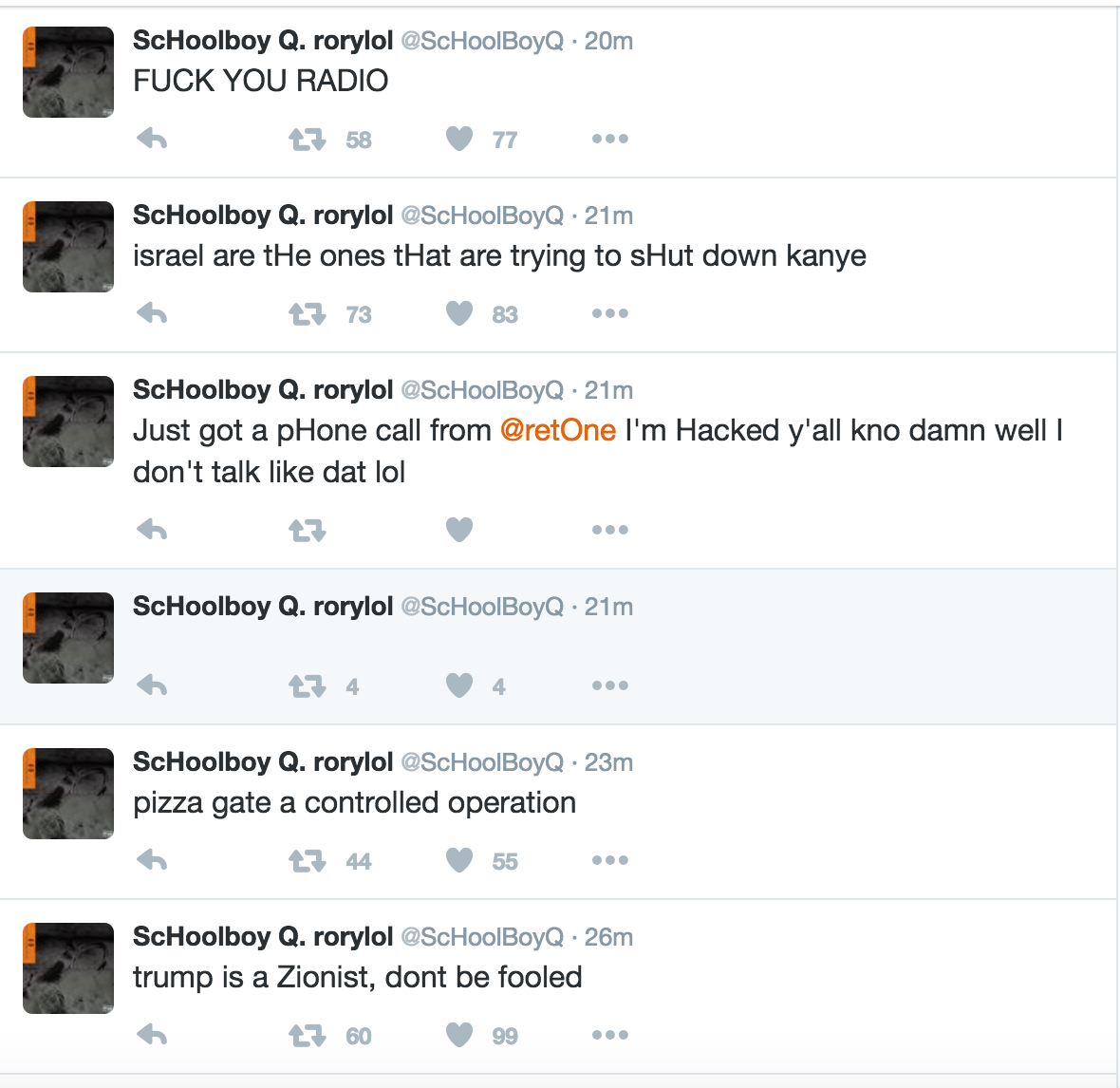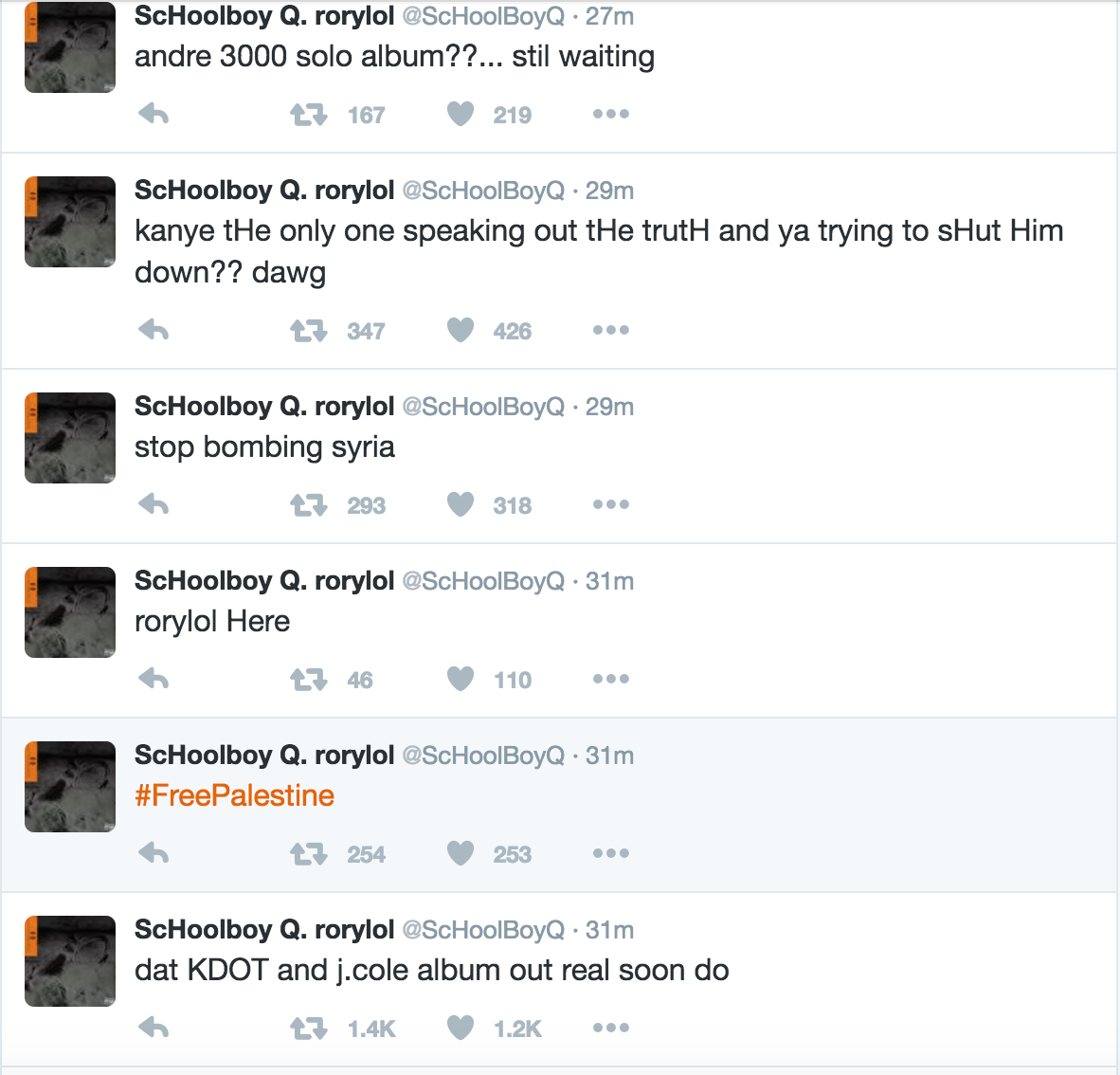 To rorylol's credit, he managed to mimic Schoolboy Q's unique stylization of always capitalizing "H." Alas, after about 40 minutes of fun anti-Semitism and conspiracy theories, the tweets were deleted. The real Schoolboy's opinion on Palestine remains unknown.