Charli XCX and Lil Yachty have shared their new collaboration, the sugary "After the Afterparty." It was produced by PC Music's SOPHIE, who also produced Charli XCX's most recent release, the Vroom Vroom EP. "After the Afterparty" is also the first look at Charli's upcoming album, whose title is not yet announced.
Charli XCX told SPIN that the collaboration came about after she contacted Lil Yachty via Twitter DM, and learned that he liked her previous album, 2014's Sucker. "It annoys me when people are like, 'Oh he can't rap,'" Charli said of Yachty. "We're not in a time where rappers are all about having the best all time flow, or that old school flow. I love the way that he raps but I also love the way that he presents himself in his videos and that he's this creative force."
Listen to "After the Afterparty" below.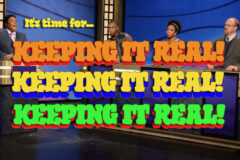 https://youtube.com/watch?v=2yrJ1VkNZ48