Celebrity choreographer Wade Robson is levying serious new allegations against Michael Jackson. According to The Hollywood Reporter, Robson is alleging that the late pop icon used MJJ Productions and MJJ Ventures—two of his companies—as fronts for a "designed, developed and operated what is likely the most sophisticated public child sexual abuse procurement and facilitation organization the world has known."
Robson sued the companies in 2013, alleging that he was sexually abused by Jackson as a child. A superior court judge ruled in May 2015 that that claim would be dismissed because Robson waited too long to pursue legal action. Two months ago, Robson tapped attorney Vince Finaldi to amend the suit to include these newest claims.
"MJJ PRODUCTIONS and MJJ VENTURES were held out to the public to be businesses dedicated to creating and distributing multimedia entertainment by MICHAEL JACKSON, however, in fact, they actually served dual purposes," Finaldi writes in the complaint, filed on Friday. "The thinly-veiled, covert second purpose of these businesses was to operate as a child sexual abuse operation, specifically designed to locate, attract, lure and seduce child sexual abuse victims."
Robson first met Jackson when he was just five years old, after winning a "dance-a-like" competition that was run by MJJ Productions in Robson's native Australia. Two years later, Robson's family took a trip to California's Disneyland. The complaint states that Robson's mother set up a meeting with Jackson's assistant, Norma Staikos, who is described in the legal complaint as "a 'madam' or 'procurer.'" Robson's family was then invited to stay at Jackson's Neverland Ranch, where a 7-year-old Robson shared a bed with Jackson. (His family stayed in a separate room.) Robson claims that it was during that weekend that Jackson first abused him.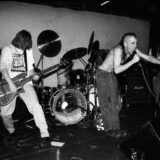 Per The Hollywood Reporter:
The graphically detailed complaint describes encounters ranging from French kissing to penetrative sex. Robson claims the abuse continued until he was 14, but became less frequent when he "began showing signs of puberty" and Jackson was "no longer as interested in him sexually."
Robson actually testified in defense of Jackson during a civil suit, as well as during the singer's 2005 criminal trial. In the run-up to his testimony, Robson claims that Jackson called him frequently and "'brain washed' him into being a 'good soldier.'" At that time, Robson testified that Jackson did not abuse him. He now claims that he did not believe he was abused until after he entered psychotherapy in 2012, after suffering a nervous breakdown.
The case is set to go to trial on March 13, 2017.