Azealia Banks has turned over several new leaves recently, and now she's doing some long-overdue spring cleaning. The Slay-Z rapper listed a whole batch of stuff on the shopping app Depop, and it's exactly what you'd expect to find at an Azealia Banks garage sale: crop tops, hot pink Timberlands, witchcraft supplies, two copies of Are You There, God? It's Me, Margaret, a Naomi Campbell collectable Barbie doll, lots and lots of votive candles. And, to Banks' credit, everything is extremely fairly priced.
"I have SOOOO MANY RANDOM THINGS/ clothes from when I was a wannabe spice girl with a cup breasts!!" Banks wrote on Facebook. "So many things that a 25 year old woman should not be wearing." Says who, Azealia? Here's what we're considering:
Prosthetic ears ($10):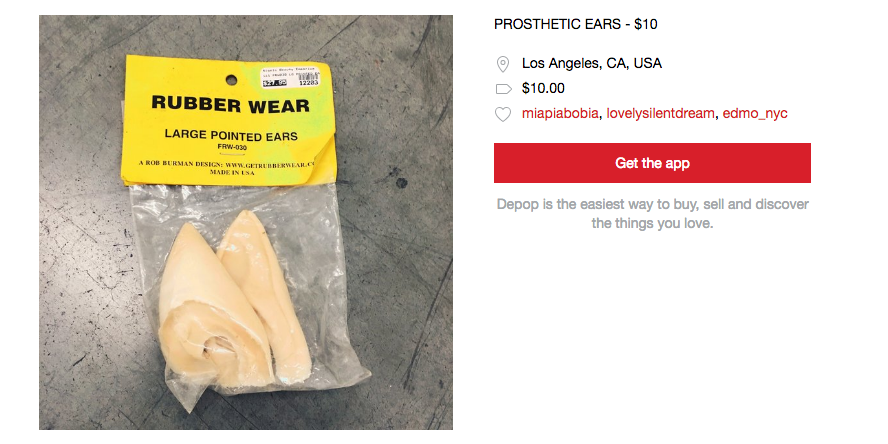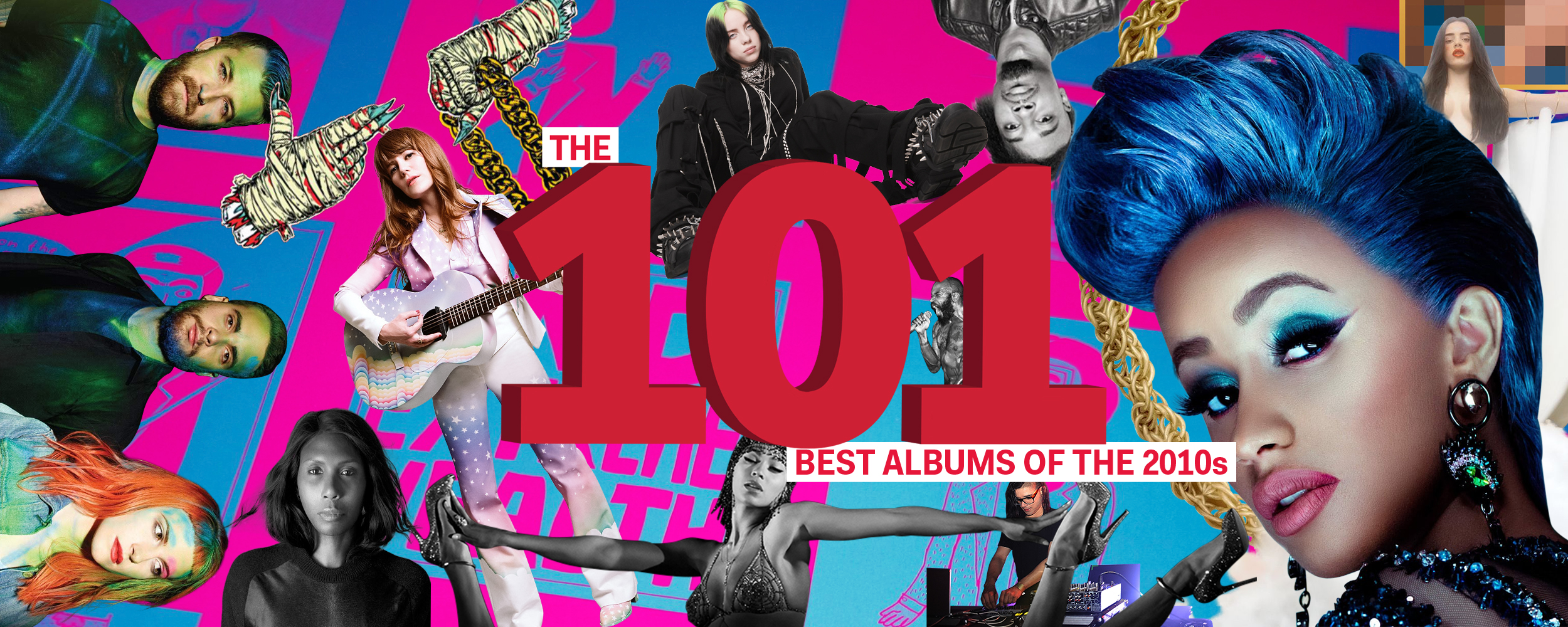 Go big or go home. Not suitable for elves with latex allergies.
Azealia Banks plush doll (preorder) ($39):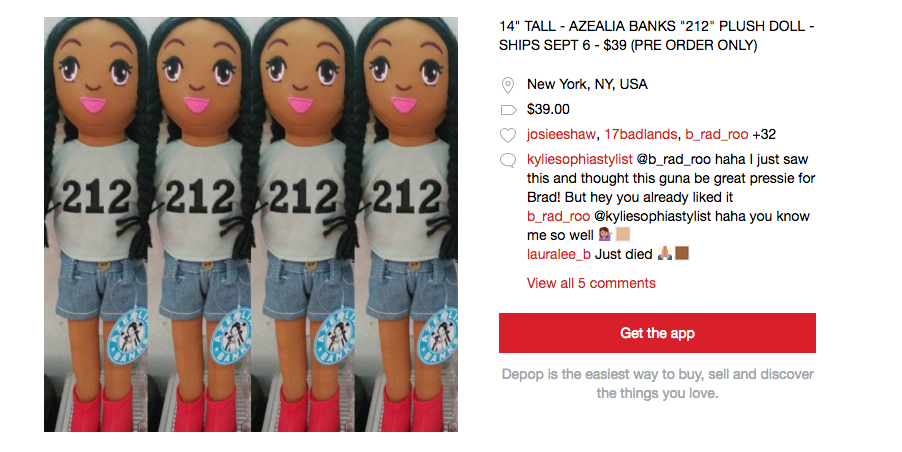 For reasons that remain unclear, these go for $79 in the official Azealia Banks merch store. You save $40!
One single blood-red contact lens ($17):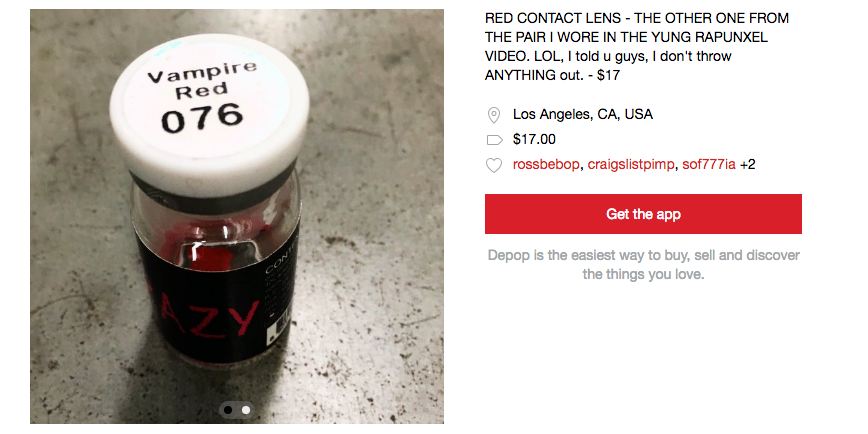 Halloween is coming!
Faux-fur-and-chrome harness top ($50):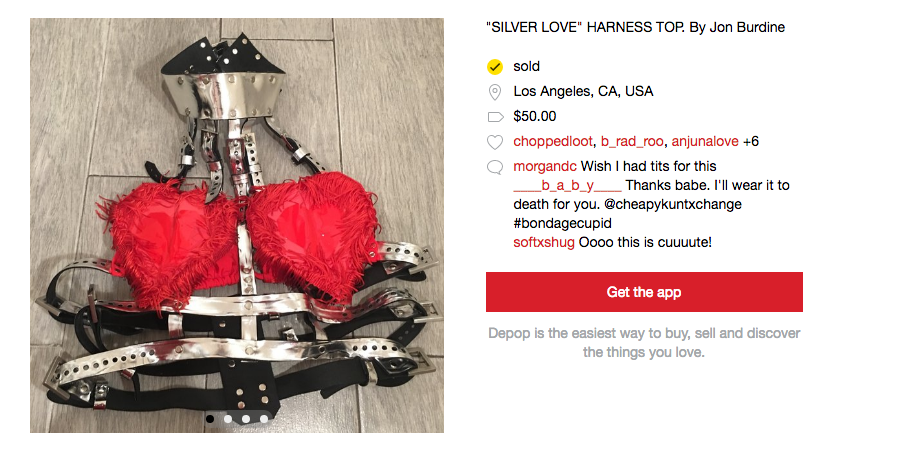 Give each of your boobs a chance to look like Rihanna feeding pigeons.
Penis-shaped candle ($3.95):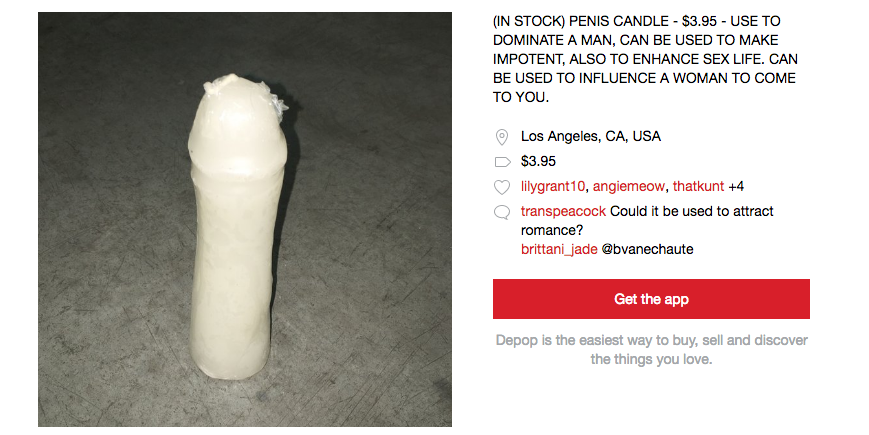 I can't vouch for any of these uses, but for four bucks it can't hurt to try.
Jerome Dreyfuss Florent Printed Calf Hair Backpack Bambi ($500):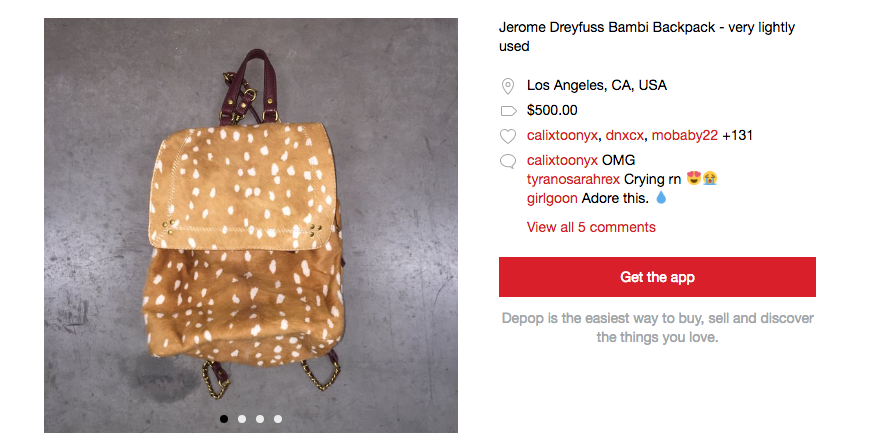 A steal! This thing apparently retailed for $1,140, and it's out of stock everywhere.
Iridescent gladiator sandals ($60):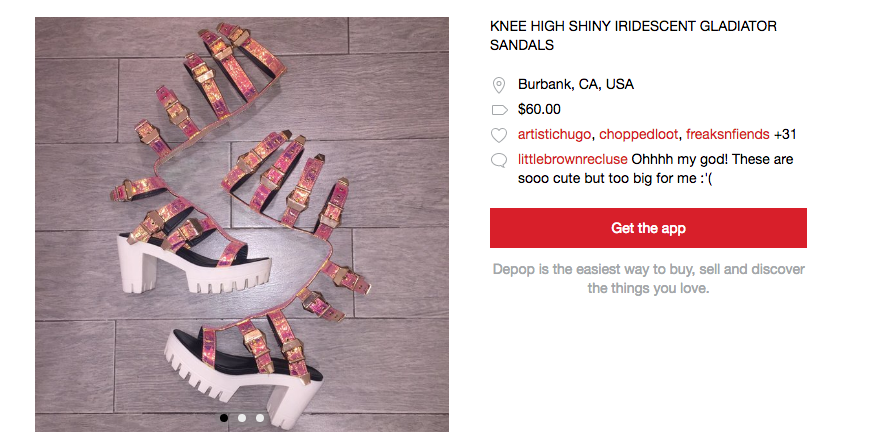 Hell yes.
Mushroom-shaped throw pillow ($40):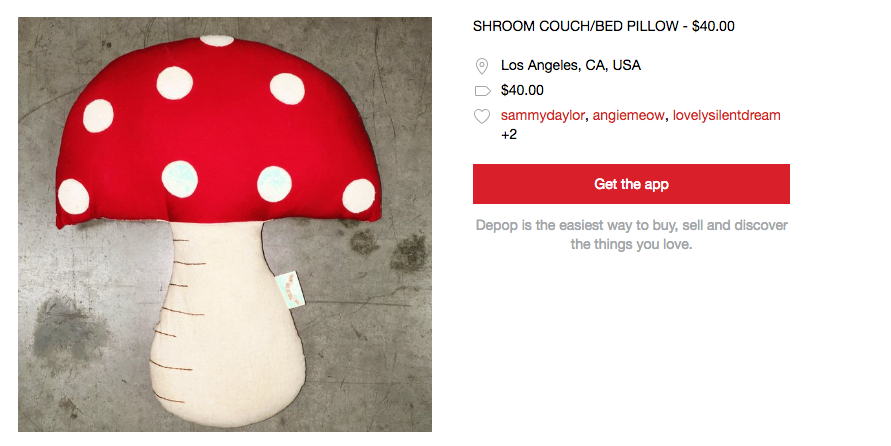 Mario Kart and chill, anyone?
Shop all of Azealia Banks' hand-me-downs at her Depop store.