A melancholy hangs in the air every closing Sunday of Lollapalooza. It's that sinking feeling in your stomach you'd get as a kid as school loomed around the corner. For those who turned the 25th Anniversary of Lolla into an epic, four day weekend, it's that rock in your gut you felt going to work on Monday. With an autumn chill in the air, the threat of rain a distant memory, Sunday dawned especially pleasant and concertgoers appeared to be recharged. Many seemed to be pacing themselves for the closing night LCD Soundsystem set, clad in Sound of Silver T-shirts. The Toyota Music Den responded with a dance heavy bill, including intimate, sweaty DJ sets from British duo Oh Wonder and L.A. duo Classixx. Along with buzz-worthy sets from female-fronted MUNA and rising English pop sensation Dua Lipa, Day 4 was a wonderfully eclectic, energetic finale.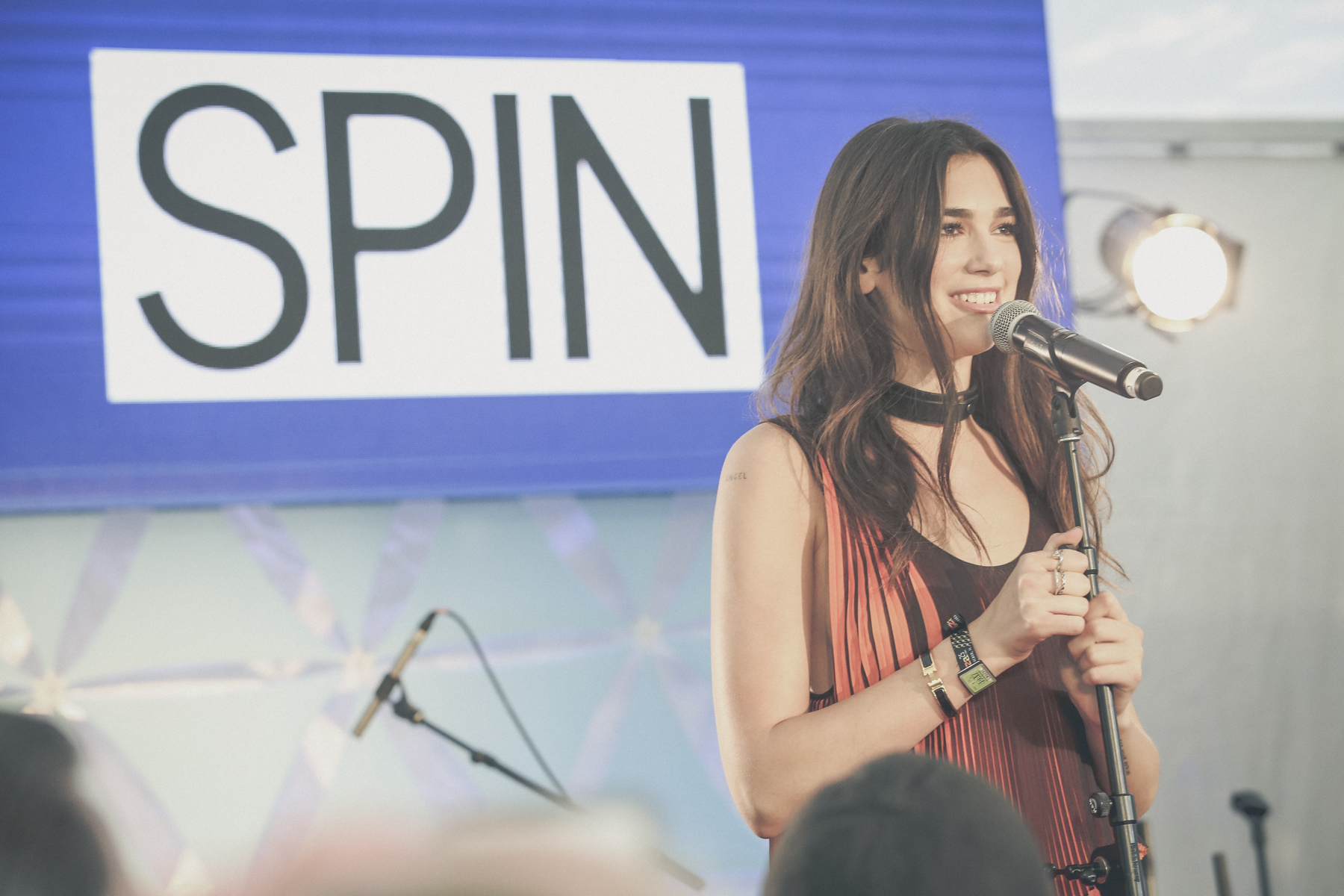 DUA LIPA
Before stepping on stage, London singer/songwriter and model Dua Lipa has an immediate presence. Born to Kosovar/Albanian parents, the young avant pop star has a striking look and piercing, innocent eyes, redolent of Natalie Portman. Lipa's Soundcloud caught the attention of Lana Del Rey's managers in 2012, and the artist has grown into her own in the interim. With a dusky voice, off-kilter delivery, and gritty lyrics, the immediate comparison is to a Frank-era Amy Winehouse. Lipa brought pained yearning and bite to "Thinking Bout You," and her closing performance of hit single "Hotter Than Hell" proved she is ready for the main stage.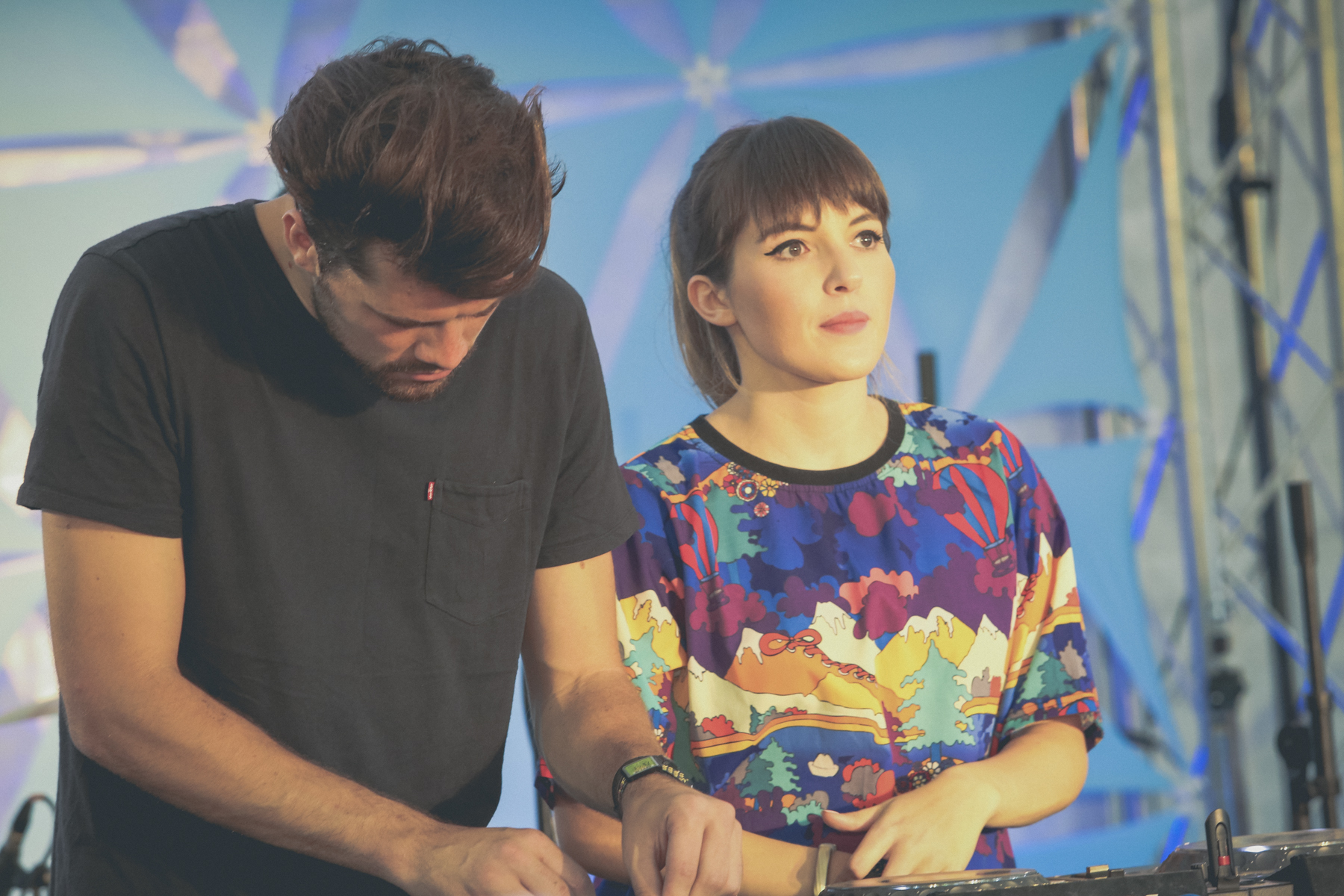 OH WONDER
Up next came fellow Londoners Oh Wonder. The duo, consisting of Josephine Vander Gucht and Anthony West have been perfecting their laid-back, electropop since 2014, when they set out to write, record and release one song every month for a year. That experiment resulted in their 2015, self-titled debut, which led to international attention, including their track "All We Do" being featured prominently in MTV's horror spin-off Scream. 2016 marked their festival debuts with spots at Bonnaroo and Firefly. For their Den set, the duo took to the decks for an upbeat, pulsing set, dropping Tropicalia-infused beats over Tame Impala's "Elephant," and apropos of the headliner that night, LCD's "Daft Punk Is Playing at My House."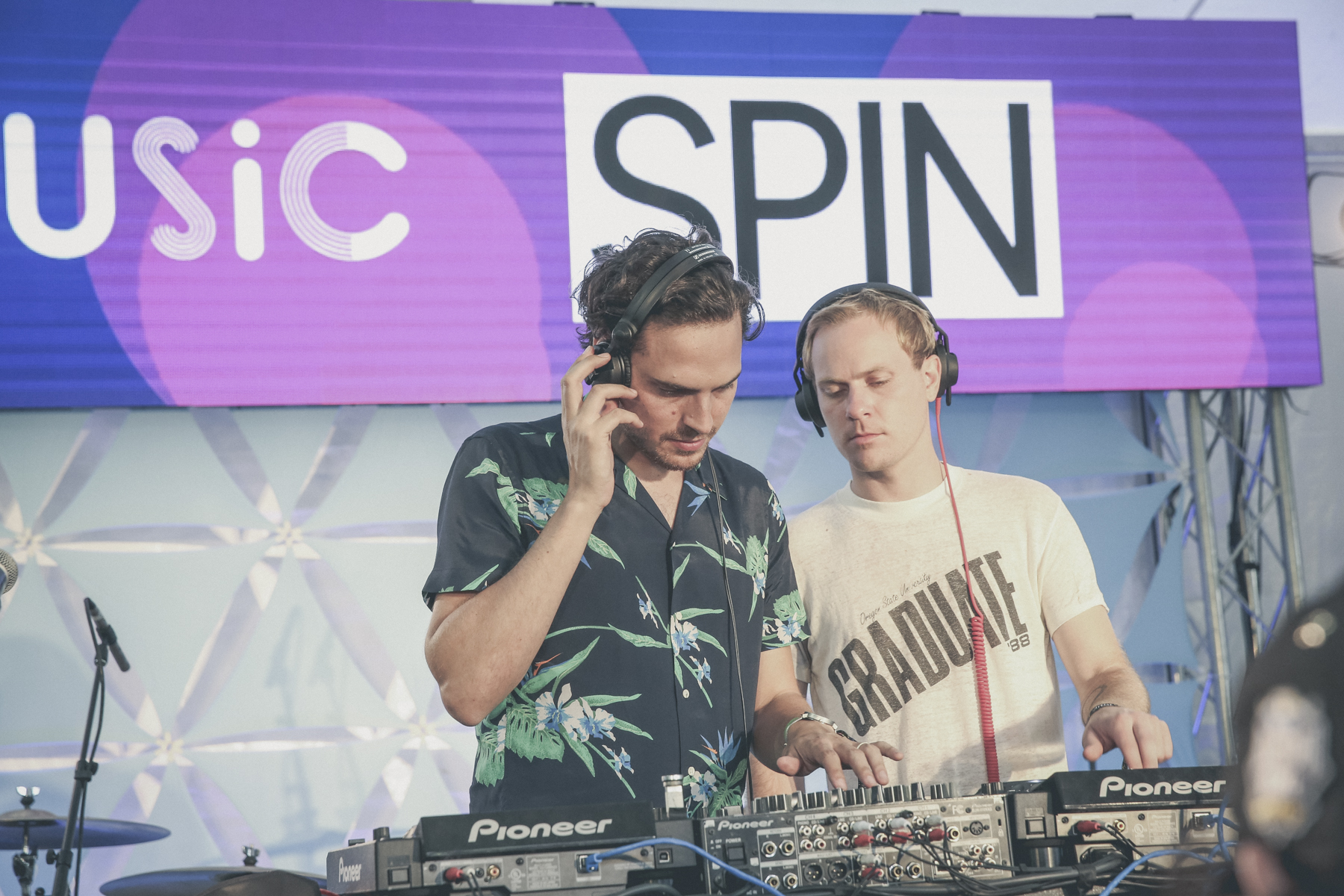 CLASSIXX
Following nicely in our tropical-house duo vibe, L.A.-based DJ/producers Tyler Blake and Michael David upped the dance party energy. With their recent, 2016 sophomore LP Faraway Reach, the duo expanded both their songwriting and production game, resulting in one of the most stand-out EDM/pop releases this year. One of the fun surprises of their 2013 debut was the guest talent that lended vocals, and for Faraway Reach, Blake and David wrangled T-Pain and Passion Pit, among others, to contribute. The result is a record that touches on pop's present and past, from the disco attack of "I Feel Numb" to the EDM assault of "Just Let Go." Classixx dropped all these influences into their Den set, leaving the crowd smiling, gasping and reeling.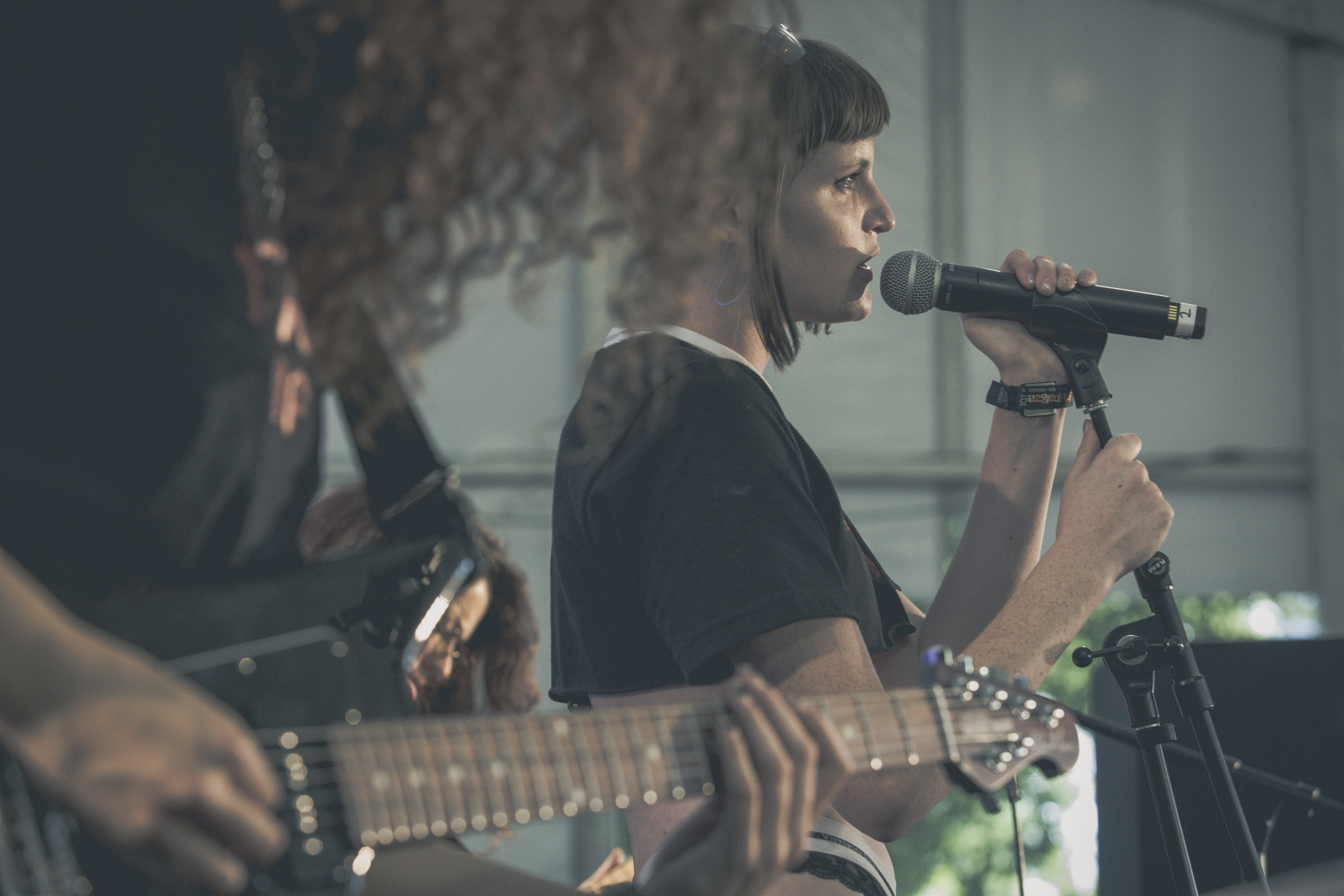 MUNA
L.A. trio MUNA has a sound they describe as "dark pop," and that's fair. Lead singer Katie Gavin sings of bitterly mixed emotions, from broken relationships and promises to self-doubt. What shines through, along with anthemic pop hooks and a synth-laden '80s sensibility, is triumph, as Gavin and Co. are more interested in the warm afterglow then the dark. Their 2016 release, The Loudspeaker EP, sounds immediately familiar yet indefinably new, with Gavin's Kate Bush-styled delivery adding haunting depth to their upbeat pop anthems. Live in the Den, the band was especially transfixing and empowering, delivering cuts from Loudspeaker while simultaneously winning over new fans and charming old friends.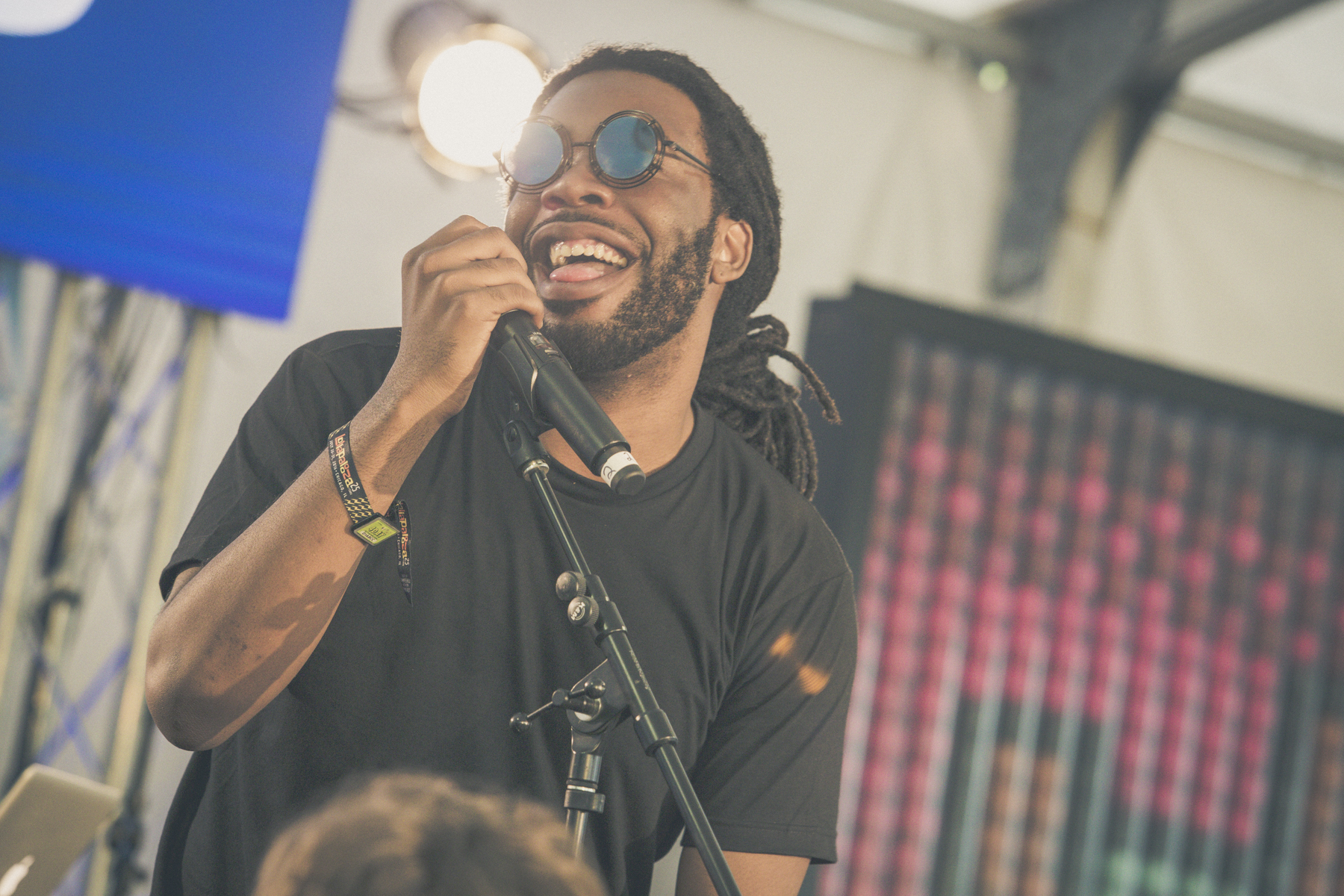 D.R.A.M.
Closing out the Den in a blast of hip-hop swagger, Virginia-bred MC D.R.A.M. brought big beats and bigger attitude to the Den. The "Cha Cha" rapper, the song that won him love from the Queen B herself, had no problem owning the crowd with just himself, a mic and DJ in tow. D.R.A.M. relentlessly worked the crowd, throwing out call-and-responses before dropping the aforementioned "Cha Cha" and his 2016 single, the, ahem, smoky anthem "Broccoli." It was a raunchy, raw set, and the perfect note on which to end a massive, four day festival. D.R.A.M. sent fans out into the approaching night with eardrums pounding and visions of broccoli dancing in their heads.