When SPIN interviewed Spencer Pratt seven years ago, he was an aspiring rapper — you know, in addition to being television's most reviled villain on MTV's sort-of reality show The Hills. If you search "Spencer Pratt" on Spotify, you'll even find a smarmy single called "I'm a Celebrity." But that's all in the past now. "I've given up my hip-hop aspirations," the 32-year-old says over the phone while driving his wife (and former Hills co-star), Heidi Montag, to get her hair colored. "But I look at Macklemore and I'm like, 'I could have made it. I shouldn't given up so fast.' I feel I have way better style than Macklemore."
He may not pursue music anymore, but Pratt can still be counted on to spew some bile. Case in point: He's full of opinions involving heavy hitters in the music industry (OneRepublic's Ryan Tedder and Lady Gaga are two such targets). Most of these judgements took shape when The Hills hit peak popularity in the late aughts and Pratt tried to manage his wife's pop music career.
That venture, though, was an infamous flop — Montag's 2010 debut album, Superficial, only sold 1,000 copies in its first week. But Pratt has excuses for why things went south: Their onetime songwriter Lady Gaga (then just "Stefani") had taken back a song called "Fashion," which was initially sung by Montag. "It sounded way better when Heidi did it, everyone knows," he says.
Below, in celebration of The Hills' recent tenth anniversary (the show premiered on May 31, 2006), Pratt discusses some other music-career regrets, what he grew up listening to, and why he doesn't buy the cucquean themes on Beyoncé's Lemonade.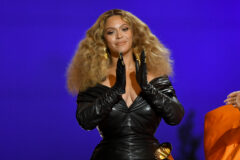 Has this month been weird for you, what with the internet's coverage of The Hills' anniversary?
It's just frustrating because I never wanted to get off [The Hills] train. I thought Kristin [Cavallari, who replaced star Lauren Conrad when she left] was such a fresh new dose. I don't think they even tapped into Kristin enough.
Did you hear MTV is putting music content back on the channel?
Yeah, I think they should put Heidi's music on the channel. That'll save the network. I don't know. Good luck with that. I think the only chance for it to work is [if] it's a Drake reality show or a Future reality show. I don't think they should abandon the whole reality-TV thing just because some projects haven't worked. I think they gotta do reality TV with the music and just get major stars. Like, just write Justin Bieber a check and [show] Justin freaking out on people taking his photo.
I know that you're really into hip-hop. What did you listen to growing up?
Sublime was like my first hip-hop-y, surfer-rap hip-hop. But then once I found Tupac, I never looked back. I was really into reggae for a while, and obviously Bob Marley.
I went to a very private school where every kid had the best sound system in their car and subwoofers. When I was in high school I had three 12-inch subwoofers. I still think I'm kind of deaf from high school. Everybody just listened to lots of OutKast. I was just pumping real hard for a solid four years there. I'm actually getting some stuff to put in my Camaro right now to go back to that level.
What kept you from pursuing an album of your own?
I just had so much going on with The Hills that I didn't follow through. I think if I had gone and linked up with [rapper] Mike Jones and we'd written the album together, I think I could've had a solid EP. I'm not trying to compete with Mac Miller's style, but I think my style would've been Pacific pal, private-school gangster type. It was a missing niche that I feel like I could've capitalized on. But I put all my focus into Heidi's $3 million album [2010's Superficial] that was a masterpiece.
Are you guys still pursuing Heidi's music career?
No, we have accepted that Heidi's music career is gonna be in heaven forever.
Do you have any regrets surrounding her attempt at being a pop singer?
I blew it by directing the most bootleg music video for "Higher." We did a paparazzi photo setup, then [said] we might as well just turn this into a music video. I was friends with the editor of [the show] 24, and I was like, "If he can make Jack Bauer look that good, he can take my bad footage and make it look good." But people just murdered that.
Today, we probably would have made millions of dollars. We would have got Google ads, and it would have been on YouTube. The joke wouldn't have been on us. But this was pre-YouTube clicks. We kind of ignored the haters all along, which is dangerous if you're trying to sell to them.
Did you and Heidi ever think of touring?
We definitely discussed doing that, but we couldn't really commit to anything because The Hills controlled our schedule for, like, at least four of the years we were trying to do the music. So part of that was getting approval to put a song on the radio and get MTV to sign off on everything. MTV pretty much owned us.
During the peak Hills years, you must have come in to contact with a ton of well-known musicians. Did you have a favorite or a least favorite? 
Lady Gaga gets least favorite. But favorite-and-then-not-favorite was [OneRepublic frontman and songwriter] Ryan Tedder. He was like a singer from Colorado on MySpace. We go meet with him to write and produce a new song for Heidi, and he was wearing a fedora. He had the funniest hat on and he was so goofy. He was really super-likable. We went to meet him at some hip little spot in Hollywood, and he goes to me, "'I've got a hit for you. I'm gonna write you a hit." So he wrote Heidi a freaking hit. It was called "Reach Out and Touch Me." So it was all set. Heidi was recording it, and then all of a sudden Hilary Duff came out of nowhere and offered a fat check for the song when the guy needed money. She ended up putting that song out. [Ed.'s note: The song is called "Reach Out."]
So Ryan's like, "I just caught up on The Hills. I'm gonna write one about the whole 'You Know What You Did' drama." He wrote this song called "Karma's a Bitch." His demo of it is better than any song he's put out in years. But here's why it made me so mad: I took a song that he had and gave it to the music supervisor for The Hills. I said, "You need to put this on the episode and make that song the biggest song in the world." He never thanked me. He never called me up. He just ghosted me, like in the movies when you see the person that becomes famous and they disappear. What was the song? It was "Apologize," and nobody had heard it. He hadn't done the remix yet with Timbaland. Next thing you know, he's the biggest star ever. Yeah, so he was my favorite superstar, and then became second-least favorite to Lady Gaga.
Why is Lady Gaga your least favorite?
Because Lady Gaga was this songwriter. We only know her name was Stefani. She was not even Lady Gaga yet, and she wrote a song with RedOne. RedOne gave it to Heidi and they put it out and everything. And then when it was on The View and getting all this press because Heidi had her Heidi fashion show, and the song "Fashion" was playing. All of sudden Lady Gaga freaked out, called RedOne, "That's my song! I wanted that!" and da-da-da. Whatever though, her last album flopped, so she got her kaaaa-karma.
She's such a fraud and it's so frustrating. It's like, you were so edgy and creative and now you're so glamorous and classy and ride horses in Malibu and date the most atypical stud and ride around on the back of a motorcycle with Bradley Cooper. It's like, where are all your monsters? Give me a break.
What do you and Heidi listen to together?
Oh, Heidi listens to mainly Christian music all day long. As much as I love my worship songs with her, I usually change it to hip-hop on SiriusXM. Every now and then if there's no good rap song, we go to Hits 1 and see what's popping on the pop sound — Heidi is pretty knowledgeable of trap music these days. I would say our favorite rapper is Lil Boosie, now he's Boosie Badazz.
As somebody who's had their marriage dissected in the press on multiple occasions, what did you make of Beyoncé's Lemonade and all of the speculation surrounding it?
I think it's the most obvious marketing hustle stunt on the whole planet. I mean, everybody knows that. Everyone just loves anything Beyoncé and Jay Z. They want to play along, but I don't believe that one bit. Beyoncé's not gonna be airing out real-life dirty laundry on records, in my opinion. With all due respect to Jay Z, do you think Beyoncé, the most powerful superhero woman, is gonna tolerate a cheater like that? Yeah right, she'd divorce his ass so fast. No, that doesn't seem like the Beyoncé that I'm a fan of. They're creative artists, so they're making a story relatable. I don't see Jay Z finding some girl with good hair to cheat on Beyoncé with.