"Madchester" bedrocks the Stone Roses have been hinting for a while now that another live reunion is imminent, with their lemon logo popping up around the U.K. since late last year. Then, more lemons began popping up in the band's Manchester hometown early this week.
Finally, the Roses announced on Twitter that, in addition to the already-promised Summer 2016 shows, they would release their first studio single in more than 20 years (their last official release was their sophomore album, 1994's Second Coming) today at 8 p.m. U.K. time/3 p.m. EST. Now it's here: the Stone Roses have released — via Annie Mac's BBC 1 radio show — a new Paul Epworth-produced single called "All for One."
THE STONE ROSES WILL RELEASE A NEW SINGLE TONIGHT AT 8PM pic.twitter.com/oHYrmgwYYE

— The Stone Roses (@thestoneroses) May 12, 2016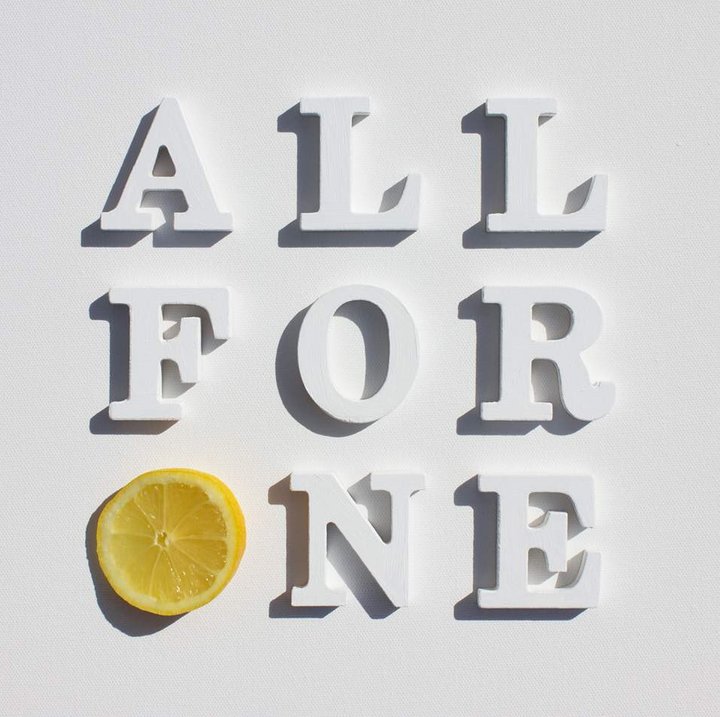 Opening with a twirly guitar-line, "All for One" sounds a tad more polished and upbeat than one would expect of the band's previous work (again, Paul Epworth, whose past clients include Adele, Florence + the Machine, and Coldplay), but it does retain their signature frayed aesthetic. Listen below.