It's a love record. I feel like we are allowed to do that now.
A new Hotelier album has always been accompanied by frontman Christian Holden giving the band's State of the Union address. Before actually mentioning the devotional-punk group's third LP on their tour Tumblr in February, he spent 13 impassioned paragraphs discussing conceptual knots he'd been trying to untangle in the past two years: realness in rock performance, and how to be as transparent as possible with an audience, to name a few. He did not discuss the central dilemma of why the Hotelier might not be allowed to make a "love record." But those who've followed the Worcester, Massachusetts quartet knows what he means. After being pressed on the issue, Holden explains to SPIN over the phone, "Prior to the last record [2014's Home, Like NoPlace Is There], for us to write a love song was easily dismissible, our roots being in pop-punk…" He pauses here, before adding, "Or emo." But Holden is adamant that their new album, Goodness, will be accepted on its own terms: "I'm not afraid that it's going to be dismissed as bulls**t."
Goodness is one of 2016's most stunning records in any genre, and the second thrilling shift in the band's trajectory. The 24-year-old Holden's concerns about nomenclature are still warranted, though. The Hotelier's 2011 debut, Never Goes Out, is an exceptionally strong and principled pop-punk record, but a pop-punk record all the same; written while the band members were still in their teens, living at home and going by the Hotel Year, a reference to a 1999 song by Warped Tour sentimentalists the Ataris. Song titles included "Our Lives Would Make a Sad, Boring Movie" and "An Ode to the Nite Ratz Club."
By Home, Like NoPlace Is There, they had changed their name and signed to North Carolina's Tiny Engines (home to rock outfits Beach Slang, Restorations, and Tigers Jaw), which, along with Topshelf and Run for Cover, had been one of the vital labels in the burgeoning "emo revival." Many scene pieces and promising bands were starting to emerge by the beginning of 2014, but the blistering intensity of Home, Like NoPlace Is There unexpectedly and immediately stunned listeners, feeling like the first time the new vanguard had produced something that felt on the canonical level of Sunny Day Real Estate's Diary, Thursday's Full Collapse, or the Promise Ring's Nothing Feels Good. Genre agnostics were certainly convinced, as it topped a number of critics' lists and provided entrée into realms unimaginable for a band that was gutting it out for a dozen people in DIY venues a few months earlier.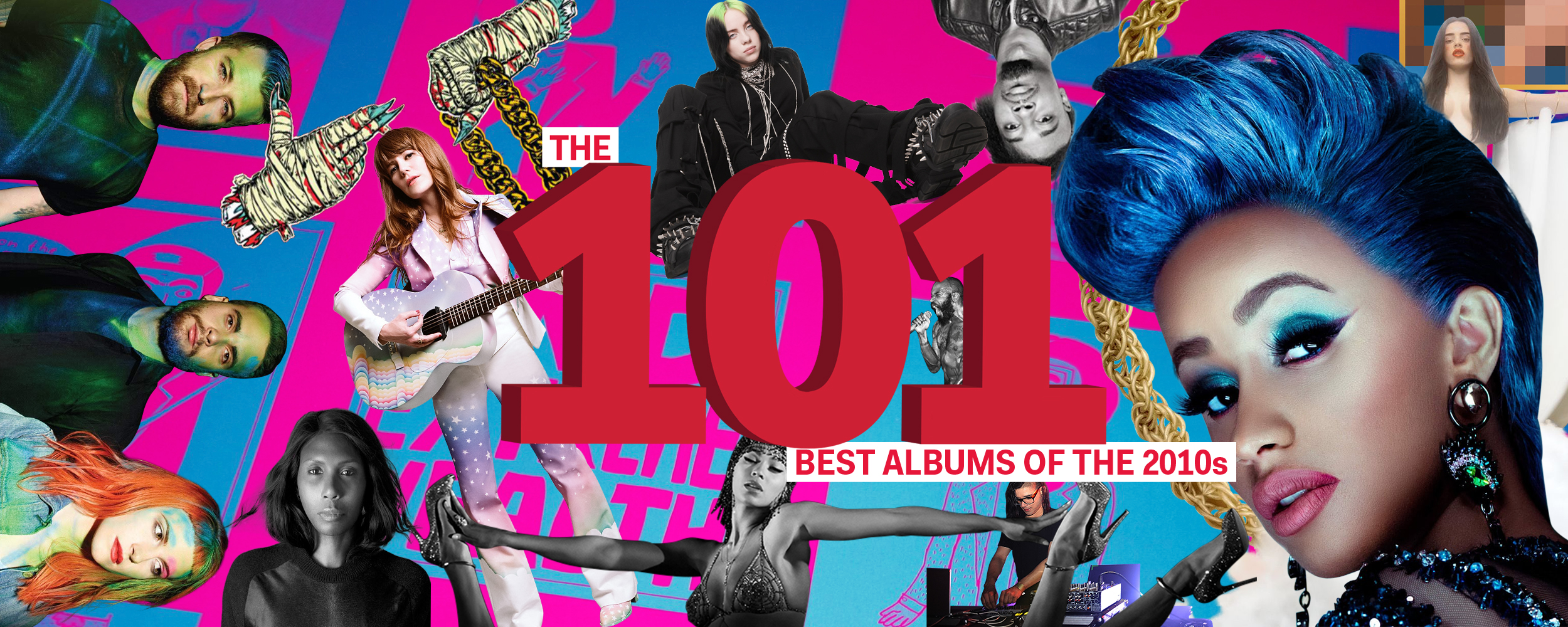 Last year, the Hotelier played Primavera Festival in Barcelona, and they took the stage at the same time as critical darlings Perfume Genius, Belle and Sebastian, and Sleater-Kinney, artists that Holden admits he'd rather see than the Hotelier. "We had a group of people that were there for us and they didn't leave in the middle of our set," the frontman fondly recollects. "We all thought it was the best show we ever played." This year, they've even been booked for this summer's Pitchfork Festival, which the Chicago Reader noted will make the Hotelier "the first emo band… in [the festival's] 11 years."
The Primavera set was just a large-scale rendering of a typical Hotelier show, indicative of the extremely deep connection listeners developed with Home, Like NoPlace's cathartic ruminations on addiction, trauma, codependency, and power struggles. This alone makes Goodness one of the most highly anticipated indie rock albums of 2016, but it's now also one of the most divisive. As with Sky Ferreira's Night Time, My Time and Death Grips' NO LOVE DEEP WEB, the full-frontal cover art for Goodness requires immediate "fireable offense NSFW" qualifications. Holden knew seeing total nudity of eight elderly men and women was going to poke at deep-seated cultural prejudice. Nonetheless, he's learned to have faith in his fans: "People who have heard the record are [like], 'Trust me, the album art makes percent sense.'"
He's not wrong. Take the scenery itself: Whereas Home, Like NoPlace was frighteningly focused and concise, Goodness is an expansive and naturalist record spread over two LPs. Three songs push past five-and-a-half minutes, including "Sun," a pastoral wonder with which they opened their September 2015 supporting gigs for Get Up Kids, and which Holden calls "the best song we've ever written." The album's 13 tracks and 47 minutes are structured around interludes of field recordings overlain with acoustic guitar duets, bits of spoken word, and lullabies. The geographical coordinates that serve as the interludes' titles (i.e. "N 43° 59′ 38.927," "W 71° 23′ 45.27") reference the obscure New England hideaways from where the vocal tracks are taken — "very insignificant spots for anyone but myself," according to the songwriter. The first is a waterfall where a 17-year-old Holden almost died ("I was underwater for four minutes"), the second is a lake near his childhood home he'd visit during full moons, and the last is a Not Back to School camp for home-schooled and unschooled kids where Holden works as a counselor every fall.
Musically, it's a work of daring exposure as well: Goodness begins with Holden reciting a poem. The first proper track ("Goodness Pt. 2") is a sequel to an acoustic solo number sold as a tour-only 7-inch, beginning with pounding drums, Holden's strident vocals, and a cluster of dissonant guitar notes. Three minutes pass on Goodness before you hear the first chord. There's a song called "Opening Mail for My Grandmother" with no drums at all, a short piano-and-vocal piece ("Fear of Good"), and "End of Reel" closes the record with a glistening power ballad in waltz time. Consider it a third-album leap similar to that of Radiohead's OK Computer, Deftones' White Pony, or Brand New's The Devil and God Are Raging Inside Me — some fans may long for the angsty, anthemic qualities of its relatively straightforward predecessor, but it's here we find a band developing their own vocabulary.
Holden respects the craft that goes into writing a romantic love song, though Goodness explores "finding love, not necessarily between two people, something a bit more hippie than that… It's a Taoist love record." Early peak "Piano Player" — whose road-travelogue music video we're premiering below — is the introduction to Goodness' narrative: a Mangum-esque fever dream where Holden encounters both a girl half his age and an older woman who smiles with "88 remembered loves," each wondering how long love will sustain. "[They're] two sources of wisdom in the world interacting with this idea of foreverness and being real with the fact that things don't last forever," Holden explains.
This is true of love, as well as hate, which makes Goodness a logical progression from the disillusionment of Home, Like NoPlace: "A lot of our past records were writing about ourselves as youth and finding the wisdom in youth," Holden admits, noting that even at 24, he feels older than most of his peers. "I also was figuring out that I was developing a glorification [of youth] or a Peter Pan complex which felt unproductive."
And yet, the biggest impact on Goodness might come from Holden's experience as a camp counselor. A camper named Tessa taught him the lullaby "I See the Moon," which is sung in Goodness' second and third interludes. The kids and his coworkers know he's a musician, but few are aware of the Hotelier. "They all just view me as the counselor that is the most likely to break the rules and plan some activity where it sounds like the kids are going to get hurt," Holden jokes. Nonetheless, he feels he gets invited back because the camp recognizes how his unconventional methods and Calvinball-like ideas match their mission of fostering meaningful interactions between children — the kinds that are unavailable through traditional schooling.
There's a temptation to draw an analogy between the two age-split sources of wisdom in "Piano Player," and the interaction between Holden's relationship with his young campers, and the more senior citizens on the cover art. It might seem like he's helping to set these kids on a path to adulthood where they can be as transparent and loving as what Holden calls the "angels" on the album cover. One presumes they're a nudist colony or perhaps a free-spirited group of polyamorists. In truth, they barely knew each other before the shoot. The photographer/director Xirin was able to work a few connections to find models, but the search for angels began the way most do when you have to get a bunch of naked strangers together: They put an ad up on Craigslist. Holden included a painting of a cherub surrounded by roses as a guide for what kind of photographic treatment participants could expect. "I made it clear, so they didn't think they were getting into something erotic," he notes.
Which is really why the cover art makes complete sense in the context of a record that tries to uncouple love from the physical realm and present people in a state of transparency. Holden says he told the models, "We're going to paint you as angelic and make you seem as beautiful as we can." And in the interest of expressing what the ever-important concept of "realness" truly means to him, he offers an important clarification: "Not pure, but genuine."