It's always surprising when a pop song goes from zero to Top 40. There was a time before said song was everywhere, legend has it, but the hit so quickly became omnipresent, blasting from every speaker and earbud, that it's now hard to remember a time when it wasn't that way. (Do you remember living in a time before "Fancy" or "Super Bass" dominated the radio?) It's even more surprising to learn, then, that one particular omnipresent track effortlessly strolled its way to Song of the Summer status nearly three years after its initial release.
[articleembed id="171873″ title="The 101 Best Songs of 2015″ image="172507″ excerpt="The Hills were alive with the sound of music in 2015, a period dominated by pop monoliths — the year started with Mark Ronson and Bruno Mars threatening the all-time record for weeks spent at No"]
That's what happened to Jamaican-American singer OMI when his ubiquitous song "Cheerleader" bathed the world in some much-needed rays of pop sunshine. Originally written in 2008 and recorded/released in 2012, the track only achieved moderate success in Jamaica where the effervescent star — born Omar Samuel Pasley — was signed to an indie label. But in 2014, OMI found his own professional cheerleader when the glitzy dance label Ultra Music noticed the song and commissioned a floaty, tropical remix by the 20-year-old German house producer Felix Jaehn. The new version slowly climbed the global charts, eventually breaking into the U.S. in May — just in time for it to ascend to its gradual Song of the Summer coronation.
The real highlight of OMI's 2015, though, came in October when he dropped his debut album, Me 4 U. At 29, the singer's happy to be here, topping the charts and sharing the 1989 tour stage with Taylor Swift, but he's also earnestly savvy. It took a while for OMI's career to jump into hyperdrive, and he's determined to make 2015 go down as a real starting point, not just a flash of pom poms. SPIN spoke to OMI over the phone to discuss his rapid rise to fame, remix culture, and, yes, avoiding that dreaded three-word phrase: One-hit wonder.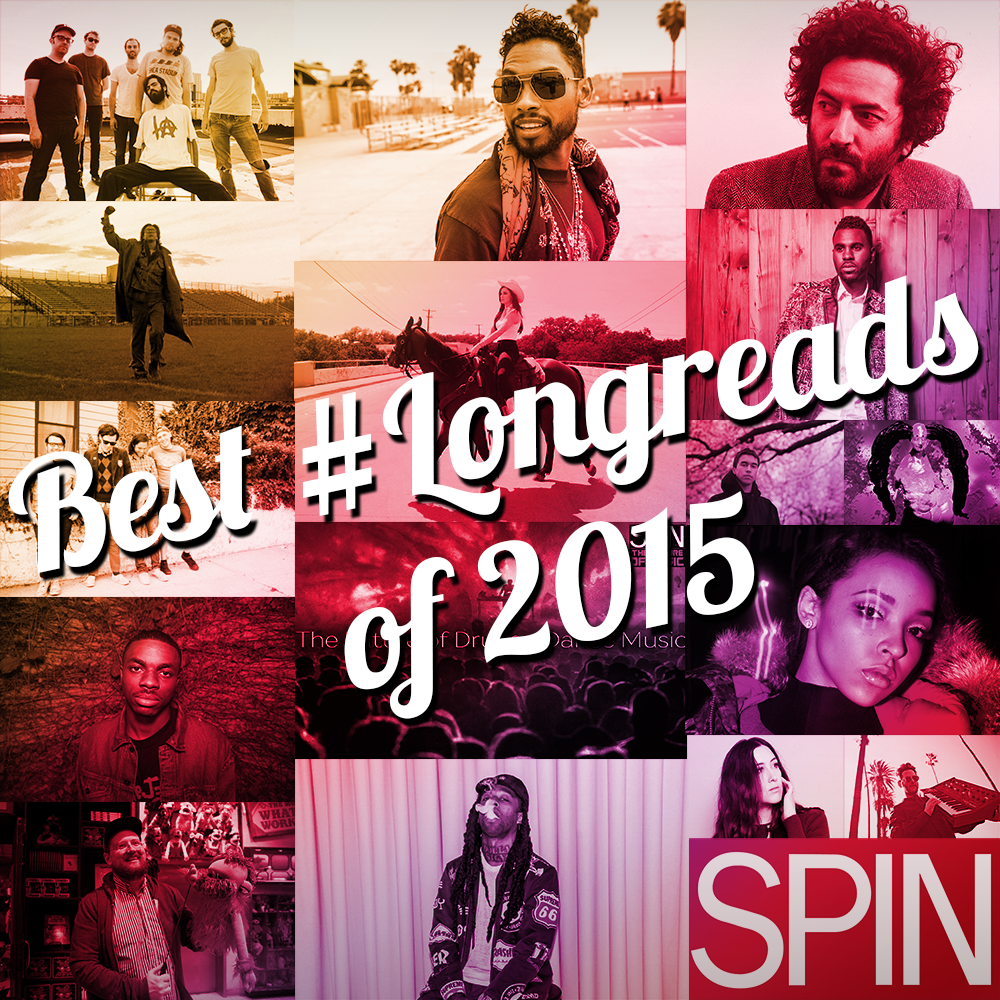 I have to ask: Are you at all sick of "Cheerleader" yet?
[Laughs.] Oh, no. I don't think I'm ever gonna be sick of that song. Maybe because it opened a lot of doors for everything else that I might do. And I live life with a philosophy that goes, "Remember the past, picture the future."
[articleembed id="152864″ title="Finally, the No. 1 Pop Song in the Country Is the Best Pop Song in the Country" image="152870″ excerpt="It's been a long, lonely winter atop the Billboard Hot 100 in 2015″]
Did you ever think that you'd be a part of the debate about the Song of the Summer?
Oh, man, I think that was even more exciting than the confirmation. It sounds weird, but the journey sometimes is even bigger than the destination. So leading up to the point where the song was officially called "Song of the Summer" was a thrilling ride.
What was it like when Felix Jaehn remixed "Cheerleader" years after its release? Do you have any feelings about the fact that the remixed version is the one that became so hugely popular instead of your 2012 original?
No, I don't feel that way about it. Because what I believe is every musician — all great artists — collaborate. And as a musician, you might be able to take a song from nothing to 50 percent and somebody else is gonna take it from 50 percent to another figure until it reaches its full potential. It wouldn't be right for me to have any hard feelings about it because it's still me on the song. I love the fact that the DJ kept true to the essence of the song. It didn't distract you from what the song was about, and it's still my vocals, so it's like a win-win.
https://youtube.com/watch?v=il9TzVKFPSo
What was it like when your album finally came out after "Cheerleader" had already become a mega-hit?
There's a lot of mixed reactions about it. You know, people are gonna be entitled to their opinion, but most of them have been very favorable. And that's what it's about — people having an opinion and talking about it. If no one was talking about it then that would be the problem. That would be a real problem.
With "Cheerleader" being such a big hit and "Hula Hoop" doing really well too, would you say that you're more of a singles artist or an album artist?
Well, this is my first album ever released so I'm just basking in the moment of this release right now. But I wouldn't consider myself just a singles artist. It's like being called a one-hit wonder, and that's something that I've always tried to avoid. Even in an interview, even in a conversation, I hate when people make reference to that, you know? Because I see myself as an artist and a musician and I see myself having longevity. This is not a one-off thing for me. This is a lifetime venture that I'm going on.
So what do you do to avoid that one-hit wonder label?
Well, I always try to remain in my element of creativity and that's all I can do as an artist. That's my job. It's not a one-man band, it's not a one-man show. There are other people who are around me who are in charge of worrying about all the other aspects of my career. But as far as creativity goes, that's my job — not to get distracted and to stay grounded in what I do and what I love.
Is being a one-hit wonder really such a bad thing? Especially if that one hit's ginormous, and then you just have a devoted fan base —
Look, everybody has to go home eventually. But, if you have to go home it's good to leave a memorable impression on the world. If you're not ready to go home yet, you don't want to go home by default. You know what I mean? You want going home to be a choice, and to have people wishing you off in a very honorable fashion.
And you're certainly not ready to go home?
No, I am definitely not ready to go home. It's not just for the fame or for the treats that being in this profession comes with. It's just the fact that this is my passion and this is what I love and if I go home now, what am I gonna do for the rest of my life?
Do you have a favorite moment or memory from 2015?
Most definitely. On the 16th of October my album came out. I always dreamt of having my first album out. I grew up listening to all my favorite artists, their albums, and I knew I wanted to be an artist and a musician. I've always had my own little vision of what this would be.
What was it like being part of Taylor Swift's squad?
Oh man, that was awesome. That was such an awesome gesture on her part, don't you think? I mean, she's had quite a few other artists on her 1989 tour. She's an awesome person. I had a chance to actually have a conversation with her and she's a real person. It was quite fulfilling.
Did it feel genuine? There have been some rumblings of tokenism — it seems like the guests were mostly white women, and then there's you, Jason Derulo, and Fetty Wap. Are people reading into something that isn't there?
I think so. What I've learned is that a lot of times your intentions are misinterpreted. And I think that's because when you're a famous person or a popular person everything is put under a microscope. People are gonna form an opinion whether you want them to or not, and the opinions, they're not always gonna be favorable. So, that's just my point of view. I don't know what her agenda was, I don't know what her intention was, I don't know her heart, you know? But what she extended to me, I am of the impression that it was in the right place.
Obviously this year was huge for you. What would you hope for 2016?
Well, I think it's gonna be a lot of touring, because we have an album out. Automatically we have a full set to perform. People will be more familiar with a lot more of the songs as opposed to me putting out a single and they just know "Cheerleader."
Is there anything else you want to say about your year?
No, I think we've pretty much covered and I just want to say thank you for this interview. I appreciate you so much. And thanks to all my fans. I'm a fan of my fans — you can quote me on that one. That's my motto, I think. Fan of my fans, forever.