SPIN Rating:
Release Date:
October 16, 2015
Label:
4AD
Near the outset of Deerhunter's inspiring and surprisingly triumphant seventh album, Bradford Cox interjects with a "sh-sh-sh-sh, yeah." What he sings next would be worth hushing for: "You should take your handicaps / Channel them and feed them back / Till they become your strengths." Two-thirds of the way through the same song, "All the Same," the unexpected advice follows verses describing home as both a road-like "anywhere" and an AC-chilled physical space, along with a brief aside about a friend's dad who "changed his sex." It's also a rare Deerhunter lyric that echoes, almost verbatim, something the outspoken 33-year-old might have said in an interview.
An ability to transform weakness into power has defined the Cox-led Atlanta band since before he told Atlanta's Creative Loafing, in spring 2007, "If you have something that one person would consider a handicap … just try to make it explode." The topic at hand then was the frontman's frame, tall and thin from a painful struggle with Marfan syndrome, yet singularly captivating onstage (in a fake-blood-spattered frock, in those early days) because of it. Strength can turn to vulnerability, too, and the artistic explosion that followed — from the "ambient-punk" polarity of that year's Cryptograms and autumnal psych-pop of 2008's Microcastle to 2010's alt-canon apotheosis Halcyon Digest and 2013's purposefully gritty pinnacle Monomania, plus side projects, non-LP releases, and an entire surprise bonus album — well, it's a lot. For anyone needing a place to start, now there's Fading Frontier, a concise nine-song set as richly welcoming as those opening lyrics and that certainly belongs in any discussion of their best. It's a portrait of the young men as adult artists; it's the closest equivalent to a major-label debut for an era when a band might as well stay independent.
Cox suffered a fresh setback when he was hit by a car last December, and though he has said the influence of the accident is being exaggerated — much as he has long disavowed autobiographical readings of his lyrics — it's easy to imagine Fading Frontier turning the enforced domesticity after a broken pelvis into high-gloss serenity. Deerhunter co-producing their latest with Halcyon Digest cohort Ben H. Allen (Youth Lagoon, Animal Collective, Cee Lo) back in the group's hometown surely contributed to the record's immaculate calm, most evidenced in the electronic shimmer of koan-like standout "Living My Life." Equally generous is the Third Coast-sunned "Breaker," a first-ever duet between Cox and guitarist and co-songwriter Lockett Pundt, who also records solo as Lotus Plaza. And although the fractured funk of first single "Snakeskin" puts the band's best dancing leg forward, it also gets down in another sense, closing with references to being "sick," "lonely," and "homely."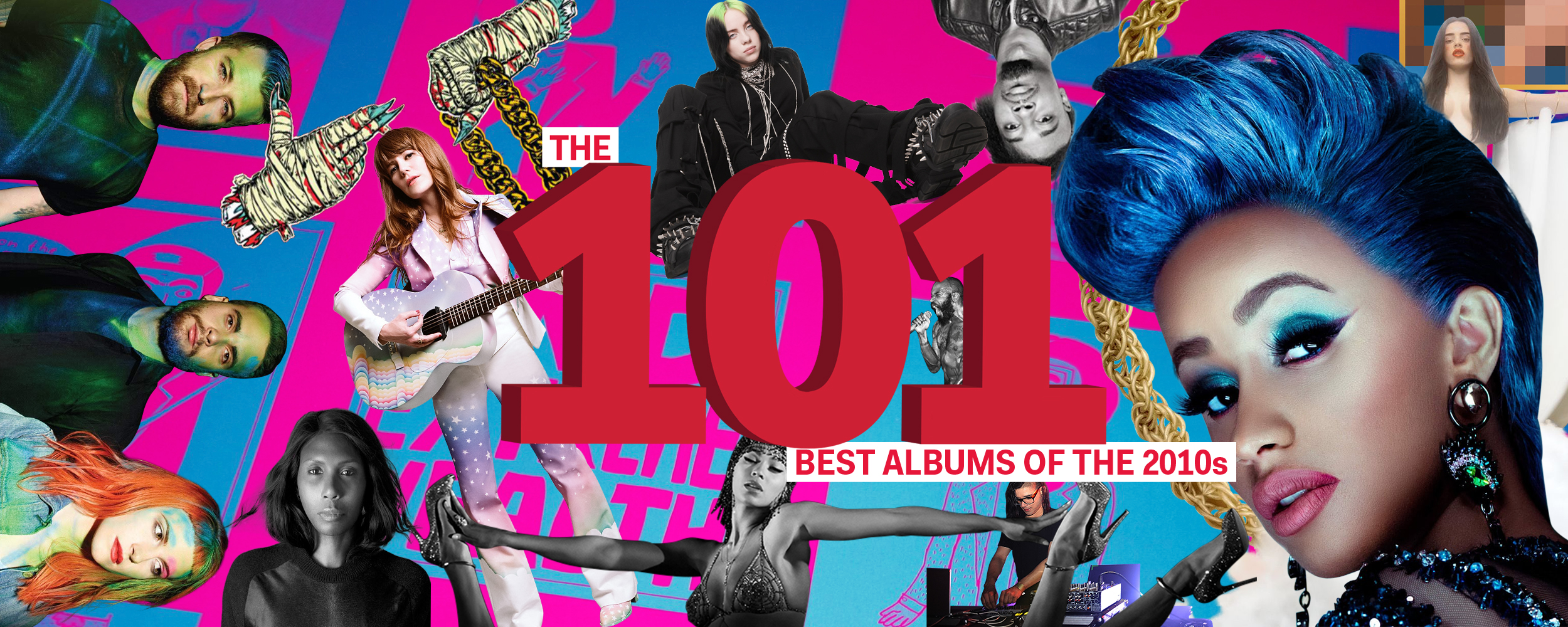 Likewise, Deerhunter haven't lost sight of the underground icons that made their own success possible. A jaw-dropping example of this is album centerpiece "Take Care," which Cox told Pitchfork began as another of his '50s-indebted pop ballads before Allen gave it a synth-based remix and then Broadcast's James Cargill "added his ethereal tapes and electronics"; haunted and haunting, it's clearly a Deerhunter track. Yet it's unlike quite anything they've ever done, and it would be reason enough for Fading Frontier on its own. Stereolab's Tim Gane drizzles electronic harpsichord worthy of '60s psych-pop in a well-deserved cameo on the dreamily elusive "Duplex Planet." Another indication the four-piece — founding drummer Moses Archuleta and Monomania bassist Josh McKay join Cox and Pundt — hasn't abandoned its less crowd-pleasing side is "Leather and Wood," a fragmentary, nocturnal cruise "over the edge." But even that offers a highly quotable Cox: "I believe we can die / I believe we can live again / Yeah."
Cox preceded the release of Fading Frontier by sharing a "concept map" of influences with Vulture. There, next to entries for electronic-music trailblazer Laurie Spiegel, "getting hit by car walking Faulkner (dog.)," and various scents is the tradition of Japanese ceramics repaired with gold — an art form that, by literally turning flaws to gold, epitomizes Deerhunter's essential alchemy while also probably coincidentally providing the name for a recent album by a far more commercially successful band, Death Cab for Cutie's Kintsugi. What isn't included — appearing sampled here at the end of Pundt's latest quiet stunner, "Ad Astra" — is the folk standard "I Wish I Was a Mole in the Ground."
On "Living My Life," Cox coos of "amber waves of grain," and despite the warped Southern rock of Monomania's "Pensacola," little could be more rooted in Americana than this banjo tune, included on Harry Smith's epochal 1952 Anthology of American Folk Music. Its central image recurs on Fading Frontier's finale, the lighter-ready space-folk strummer "Carrion," which with delicious mischievousness is built around a Cox-like play on the near-homophone between the title phrase and what one must do "even though you're gone"; "I dug too deep," Cox confides, "I cannot see." He concludes where the album began: "It's the same to me." Or, as the critic Greil Marcus wrote of "Mole" in his book Lipstick Traces: A Secret History of the 20th Century: "He wants to destroy the world and to survive it. That's all he wants." Imagine concertgoers on Deerhunter's current tour, having stood through a Cox opening set in his similarly rewarding solo guise as Atlas Sound, singing along with the hook — "What's wrong with me?" — and, blindly or not, smiling.