By now, rap fans are well aware that yesterday, Drake released the second of two diss tracks directed at Meek Mill, responding to Meek's recent accusation that Drizzy relies on ghostwriters to come up with his raps. In the days leading up to that salvo, at least one Toronto city councillor told Meek he's no longer welcome in the Canadian city, Drake released the (underwhelming) "Charged Up," and a Toronto crowd booed Meek during his July 28 performance for Nicki Minaj's Pinkprint tour. (Meek and Nicki are, of course, an item.)
And it was all prelude to "Back to Back," which is a riot, with its artwork taken from the Toronto Blue Jays' second straight World Series victory (over the Phillies in the 1993), and lyrics asking out in the open, "Is that a world tour, or your girl's tour?" while advising Minaj to sign a prenup.
Its most curious moment however, comes in the following couplet: "I mean whoa, can't fool the city, man, they know what's up / Second floor at Tootsie's, getting shoulder rubs."
Twitter yesterday (and the song's Genius page) seemed to confirm the belief that Drake is name-dropping Philadelphia's popular soul food restaurant, Ms. Tootsie's.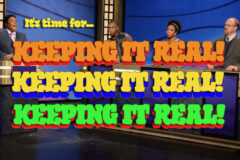 Ms tootsies gone be packed today

— Jaylen Watkins (@jwat14) July 29, 2015
I wonder if I go to Ms. Tootsies can I get a shoulder rub on the 2nd floor ?

— OSOM™ (@Huff_Era_1) July 29, 2015
DRAKE SAID HE WAS GETTING SHOULDER RUBS AT MS. TOOTSIES. WHEN THEY START GIVING MASSAGES?! I ONLY THOUGHT THEY HAD WINGS!!! — There's No E In Cory (@CoryTownes) July 29, 2015
I don't know what's worse: Drake getting love at Ms Tootsies .. Or that cover showing Toronto beating Philadelphia . — ????? (@SebastianAve_) July 29, 2015
'tootsies' is now trending in #Philadelphia http://t.co/Wbb75kthcS — Trendsmap Philly (@TrendsPhilly) July 29, 2015
A representative from the Philly establishment did confirm to SPIN via phone yesterday that Meek dined there recently in the last couple of months with his entourage; we're still waiting to receive a call back from another Ms. Tootsie's representative, who's supposed to discuss the restaurant's role in the track in greater detail.
But Lonnie Hanover, a rep from the Miami gentlemen's club Tootsie's, claimed that the Florida establishment was the one Drake was referencing. It sounds more realistic considering the lyric concerns "shoulder rubs" rather than food, and the rep indeed confirms that patrons can receive shoulder rubs on the second floor of the business, which is the "VIP ultra lounge."
Drake wasn't talking about ms tootsies in Philly..he talking about the strip club in Miami ..but it's a great coincidence hahhahh

— David Fraser (@pennskippy) July 29, 2015
"Obviously everybody [here] is buzzing about it. Three hundred girls in the dressing room — we have the largest club in the world. So we can say that certainly they've been buzzing about it since this afternoon," Hanover told SPIN over the phone. "We consider it a big honor of recognition."
He said the working DJ "went right off the web and played it" when the song and news of the Tootsie's mention broke. "We've been fortunate to have been mentioned in some other songs. Pitbull mentioned us."
When asked if he's sure that the Miami club is the correct Tootsie's in the Drake track, Hanover responded flatly: "The line in the song is, he was hanging at Tootsie's on the second floor getting a shoulder rub."
Hanover explained further: "The second floor is a large VIP area where all the athletes and the musicians sit. While we don't tattle on them, it's pretty well known that they're there because you can see them. They're not hidden. Obviously it's a strip club where the girls dance in front of you and the girls dance on stage. There are poles everywhere. We have massage girls, who come around and they give you, right at your chair, a little neck rub or a shoulder rub." (He says the shoulder rub costs $20, "same as a table dance.")
When asked if he could confirm that Drake has visited the club, Hanover could only say, "It's sort of a corporate policy where we don't reveal specifics. We respect everyone's privacy, but Tootsie's is certainly well known. They have celebrities… We have a lot of athletes here. Virtually all the time somebody famous is in there. I really can't say anything specific. But the girls love him and that must mean he's friendly."
At the time of publishing, SPIN is still waiting for Ms. Tootsie's in Philadelphia to comment on whether they're the source of Drake's shoulder rubs.