As we learned in the 1983 movie WarGames, sometimes the only way to win is not to play. That seemed to be Drake's response to Meek Mill's barrage of accusatory tweets earlier this week alleging that Drizzy employs a ghostwriter. Drake stayed quiet, because as it turns out he was just biding his time until his Beats 1 show, OVO Sound Radio, aired so he could drop a devastating new diss track.
The new song, "Charged Up," doesn't explicitly mention Mill, but given the timing and the pointedness of the lyrics Drake spits out over the subdued beat, it's pretty clearly his fiery response to the controversy. "I'm done doin' favors for people / 'Cause it ain't like I need the money I make off a feature / I see you niggas havin' trouble goin' gold / Turnin' into some so-and-so's that no one knows," he raps at one point, likely referring to Mills annoyance that Drake didn't tweet out Mill's Dreams Worth More Than Money cut "R.I.C.O.," which he featured on.
"Rumor has it, there's something that only I know/ Rumor has it, I steer this shit with my eyes closed/ Rumor has it, I either f—ked her or I never could/ But rumor has it, hasn't done you niggas any good," goes another scathing verse.
Mill responded on Twitter, as he is wont to do, by calling the track "baby lotion soft."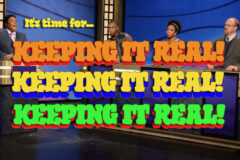 Drake also shared two more new songs during the show — "You Used To," a remix of D.R.A.M.'s "Cha Cha," and "Right Hand." Listen to all three songs on the OVO Sound Radio YouTube page.