If any late-20th-century pop star was going to land her work in a hallowed institution of contemporary art, it was always going to be Björk. That came down the pipeline last year, when New York's Museum of Modern Art adopted Biophilia as the first mobile app in its collection. But shortly thereafter, MoMA announced that the boundary-pushing Icelandic artist would be doing something a little out of character in 2015: looking back.
Yes, after several decades of moody, alienating, and auteurist art-pop, collaborations with controversial arthouse directors and famous fashion houses, and fascinatingly futuristic live productions, Björk has endeavored upon the curious enterprise of condensing her career to fit within the confines of a small museum exhibit. It'd be a difficult task for anyone with a portfolio as vast as Björk's, but it's an even stranger one for an artist who's built a career on bravely pushing forward the form of pop music. The resulting retrospective opened for a press preview earlier this week before its official opening on March 8, and if nothing else, Björk and MoMA have managed to put together a tribute that's as endearingly weird as the artist herself.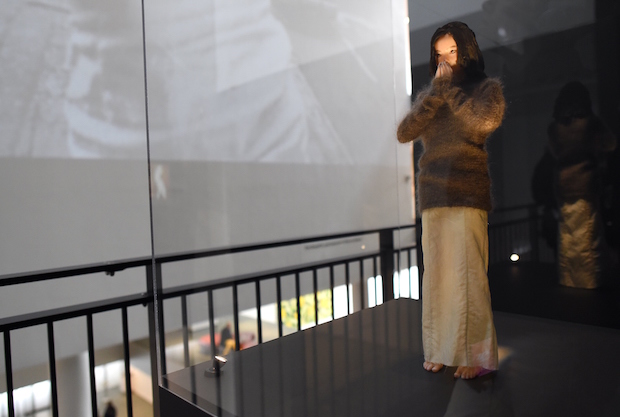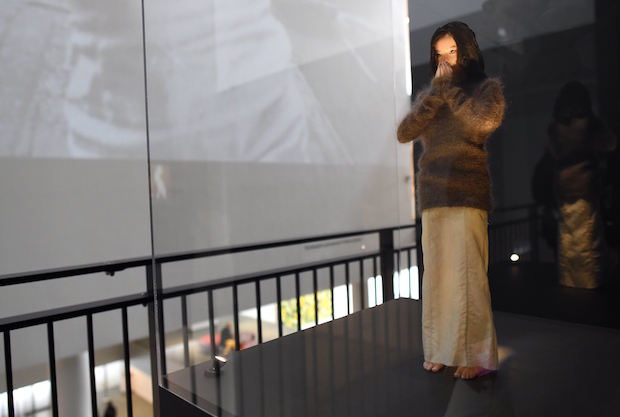 The meat of the exhibit is a piece called Songlines, which looks back at her career, album-by-album, through her costumes, artwork, and a delightfully abstract audio narrative. Each album, starting with 1993's Debut and continuing up through Biophilia, is given a single room, stocked with some of the associated physical ephemera from the period. Aside from a couple of highlights — including the Vespertine room's rotating installation of the dress from the "Pagan Poetry" video and Homogenic's inclusion of porn-y robots from the "All Is Full of Love" visuals — there are a lot of fairly standard knick knacks.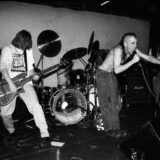 https://youtube.com/watch?v=KqF8_UcUQdQ
At the risk of degrading one of the United States' great museum collections, the curtained retrospective occasionally verged on what you might expect from the Rock and Roll Hall of Fame (or in the case of a particularly unsettling Björk facsimile paired with her iconic Swan dress, maybe a wax museum). But the audio narrative — voiced by Icelandic actress Margrét Vilhjámsdóttir — elevates the experience to something loftier, provided you're willing to spend the 40 minutes of quiet observation that MoMA employees suggest in the exhibit's occasionally cramped spaces.
Björk's story is reduced to its broadest strokes, and it paints her records — the rooms in which you're standing — not as vibrant artistic achievements but as maps to the "emotional landscapes" she famously sings about on "Jóga." It's told impressionistically, without specific or literal reference to any of her works, but in its foggy detail, suggests a certain universality of the tale. Björk's rise becomes not a feat of artistic genius but the more widely attainable accomplishment of a person truly knowing oneself.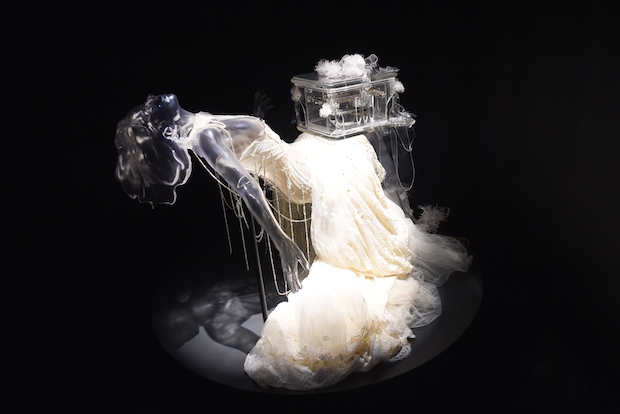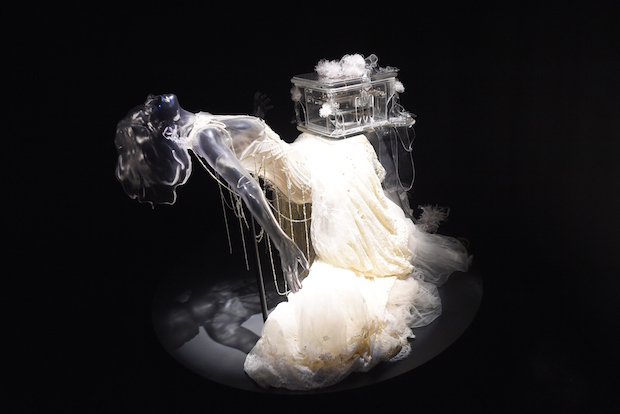 That said, I found myself encountering frustrating technological problems in Songlines, which, coupled with the vaguely campy Björk statues throughout, threatened the immersive headspace that seems essential to its success. Bluetooth signals were meant to advance the audio tour from room to room, but on multiple occasions as I was inspecting pieces in one room, the story would advance at random to another chapter. For example, while examining the jacket from the cover of Post, the story inexplicably jumped ahead to the audio segment on Homogenic (and then to Vulnicura). Helpful docents managed to sort out my issues, but it seems like a major drawback from a piece that is so heavily invested in sober reflection. If it were to work without a hitch, it's easy to imagine the Songlines experience as an essential one. But with interruptions, you're more aware of the fact you're basically just looking at a collection of someone's things — nice things, no doubt — which is strange, especially when that person is supposedly lurking nearby in a cactus costume.
More successful was a new short film accompaniment for "Black Lake," the lone representative from Vulnicura in the retrospective, a multichannel video installation in a dark room that uses caves and valleys to depict the emotional distress and eventual rebirth that've marked the discourse around Björk's newest record. It seems not coincidental that the most affecting piece of the whole retrospective (which also includes another room filled with music videos and a collection of instruments used on Biophilia) is her newest video for her most recent album. That fact serves as a reminder of what a weird little detour Songlines is, ultimately; it provides a moment to look back on some of the highlights of what Björk's accomplished over the last 22 years, and that'll no doubt be exciting for those who have been following her closely the whole while. But for those less inclined to geek out over the lyric notebooks for "Venus As a Boy," it'll likely be less so. That could be for good reason though: Björk never really seemed like the type to dwell too much on the past, anyway.