The 40 Best Hip-Hop Albums of 2014
Purists and casual listeners alike would probably agree that 2014 failed to deliver on a number of hip-hop promises that could've lit the year aflame. Ye's Yeezus follow-up never manifested itself; Kendrick had "i," a soulful single that didn't yield a widely-rumored album. That's not to say the year was a disappointment; instead, we got a surprise, firecracker release from Azealia Banks, a Migos mixtape that lived up to the promise of "Versace" and "Hannah Montana," and a Run the Jewels sequel that brought bomb-dropping lyricism back to the forefront of the rap conversation. Here are the SPIN picks for the Best 40 Hip-Hop Albums of 2014.
1.The 40 Best Hip-Hop Albums of 2014
1/41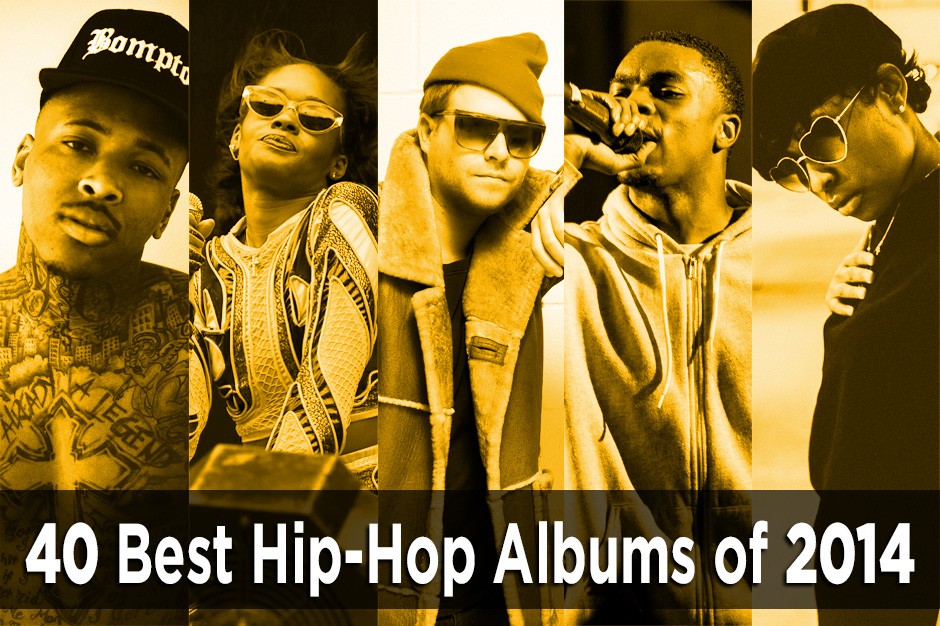 2.Rich Gang, Tha Tour Part 1 (Cash Money Records)
2/41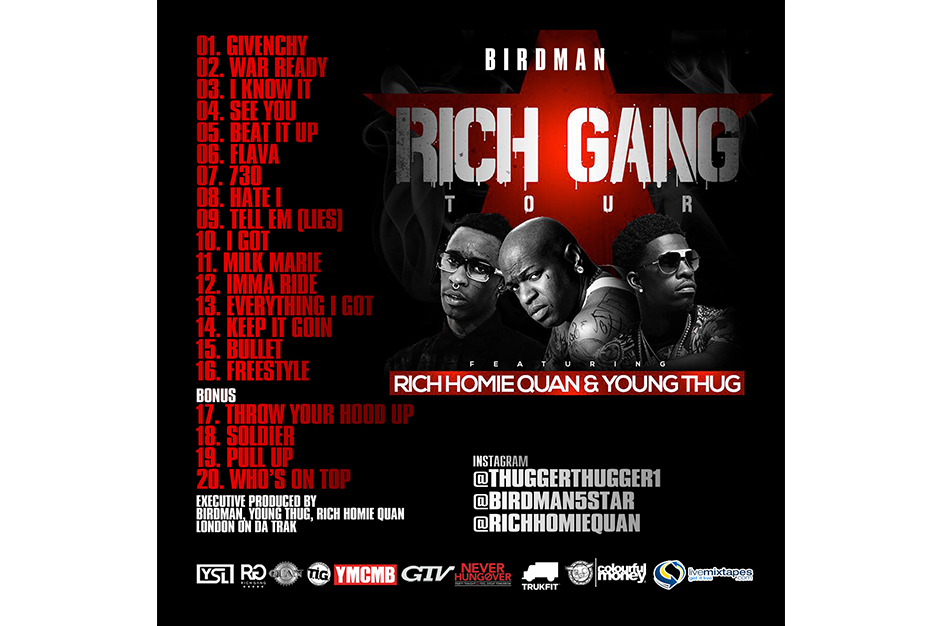 The makeup of Rich Gang seems to change at the whim of Cash Money Records baron Birdman. Last year, it was a supergroup comprising members of Cash Money subsidiary Young Money (see: 2013's dismal self-titled Rich Gang album), and next year it appears to be more of the same (see: Lil Wayne and Young Thug's promising "Take Kare"). But this year, it was Rich Homie Quan and Young Thug. The Atlanta duo paired up for the collaborative mixtape Tha Tour: Part 1, which found them striking up an uncommon balance that floats where a great myriad of Southern rapper team-up tapes tend to flounder. Quan's not afraid to play the field behind Thug's gymnastics sometimes, offering a melodic counterpoint where a more self-interested artist might've tried (and failed) to wrestle for the spotlight. Each rapper's knowing accentuation of the other's strengths begs the question: Why aren't there more rap groups these days? CRAIG JENKINS
3.Sicko Mobb, Super Saiyan Vol. 1 (Self-Released)
3/41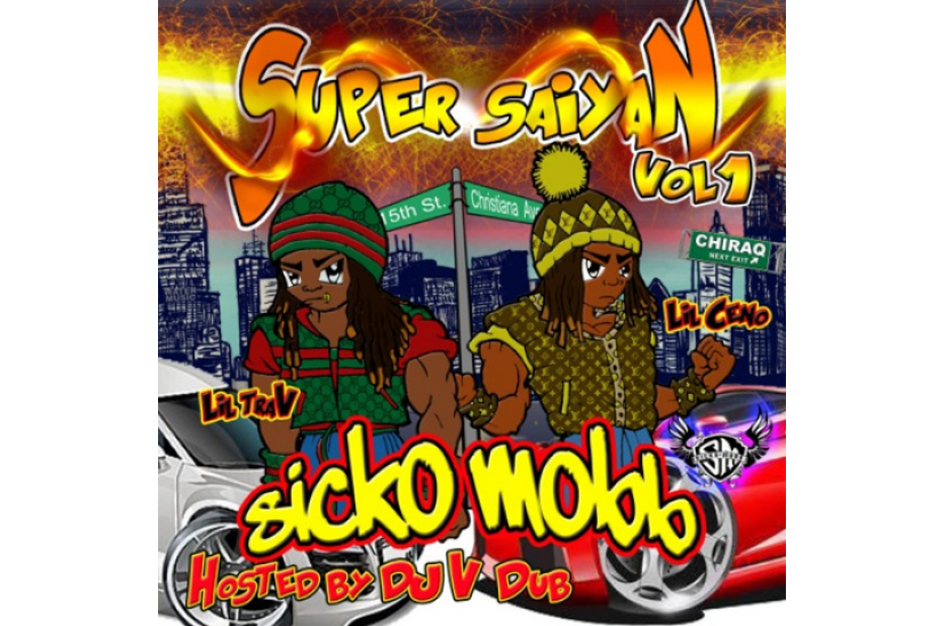 While hip-hop fans strained to reconcile the rise of Chicago drill music with the quality-of-life struggles that have plagued the city, bop quietly cropped up, pushing a sound perfectly perpendicular to the conversation. Exuberant and dance-oriented, bop doesn't invite any of the pressing sociological dialogue the other stuff did. It's syrupy and almost singularly concerned with good times. Sicko Mobb's Super Saiyan Vol. 1 is an early highlight; brothers Lil Trav and Lil Ceno barrel through a litany of uptempo productions shellacked in Auto-Tune. Everything is a hook. Every party's a night to remember. C.J.
4.Kevin Abstract, MTV1987 (Self-Released)
4/41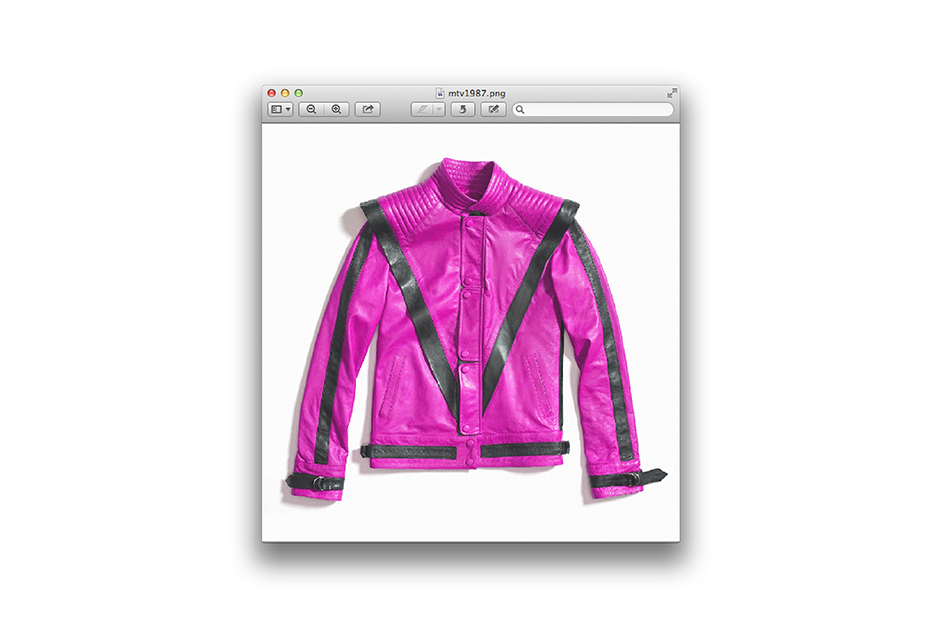 Texas rapper Kevin Abstract is barely 18 but his album MTV1987 exudes a world weariness that defies his youth. On "Hell/Heroina," he's contemplating death and the spectacle of a funeral. "Drugs" and "27" explore the decay brought about by a too-close relationship with narcotics. Flanking Abstract is his producer, Romil, who submerges the MC's troubled thoughts in an orchestra of fuzzed-out, interlocking synths. The heavier tracks here move like epics: The stormy build of "Hell" crashes into the zen calm of "Heroina." Later, "Tame Cab" opens on Pharrell appreciation and melts into a sedate guitar-and-bass groove with Zeppelin drums underneath. These songs are stuffed with sharp turns, weird ideas, and the gripping sense that whatever's playing is likely at any moment to explode into something somehow more exciting. C.J.
5.Mick Jenkins, The Water[s] (Self-Released)
5/41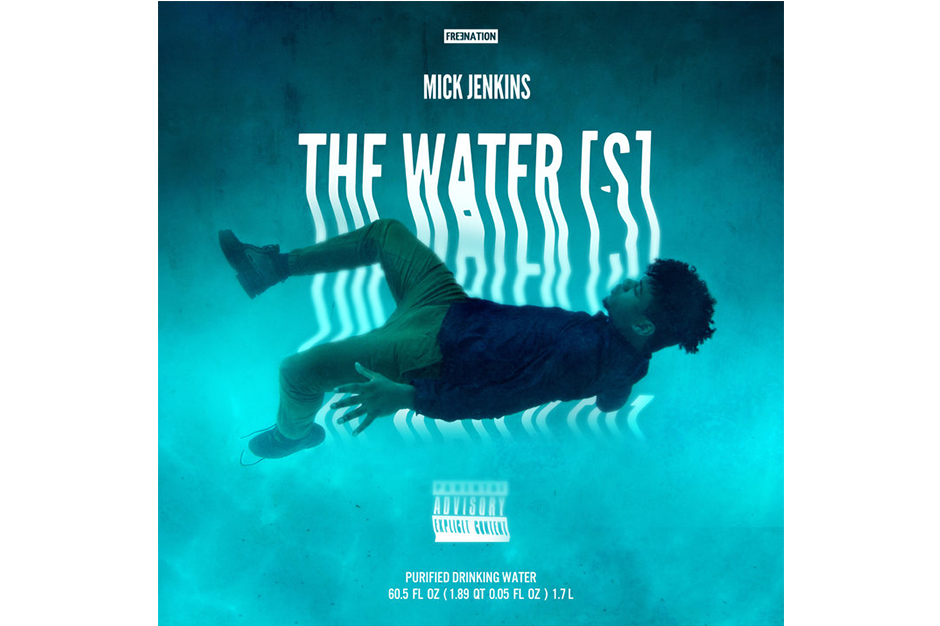 Chicago-based poet-turned-rapper Mick Jenkins made a tremendous impression with his sophomore release, The Water[s], this summer. The album is awash in intricate wordplay and aqueous sonics that seem anachronistic, hewing closer to late-'90s/early-'00s Southern rap than anything running concurrently. Jenkins is something of a formalist, and the mixtape carries the implacable familiarity of an artist working the tried and true forms, but he's a gifted lyricist with an ear for production that suits not only his words but the overarching themes of the product. C.J.
6.A$AP Ferg, Ferg Forever (Self-Released)
6/41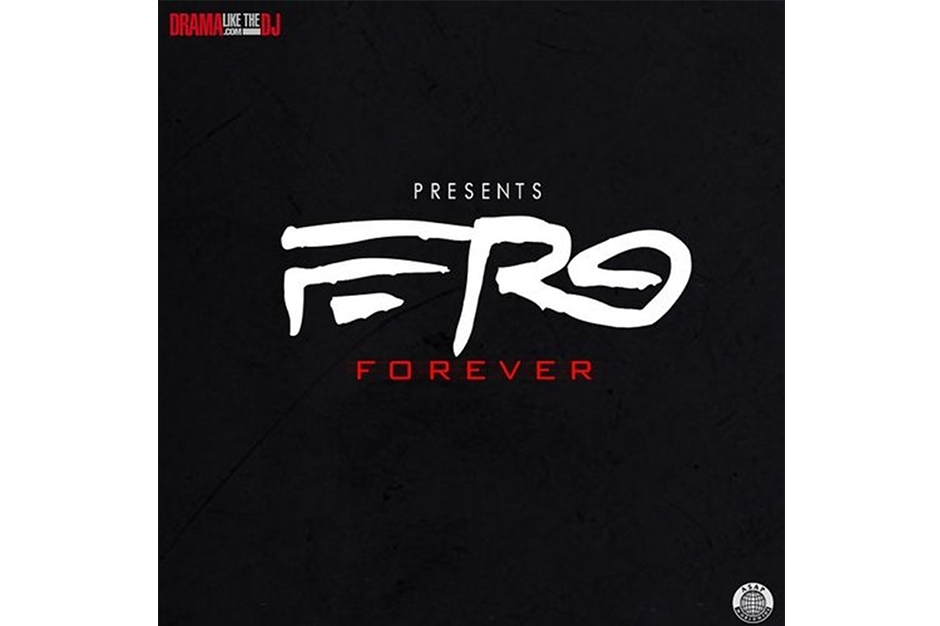 For a minute there, it looked like the Trap Lord wasn't going to show his face again until the new year, but A$AP Ferg got his gift-giving game in check early with Ferg Forever. The Harlem rapper babbles through lead single "Doe Active" (produced by New York songwriter Stelios Phili) in a scattered stream of consciousness, referencing Adam Levine and face blemishes in the same breath. The A$AP Mobster enlists Tinashe, Wynter Gordon, and SZA to show that he's still got his ear to the streets, but none of them match the Idina Menzel "Let It Go" sample on "Reloaded." Forever bears its creator's scrawled-out signature at every turn: "JA Rule" boasts Big Sean as a guest, but the track scampers so haphazardly under Ferg's controlling hand that it's hard to see him as anything but an unassailable puppet master. BRENNAN CARLEY
7.Ghostface Killah, 36 Seasons (Tommy Boy Records)
7/41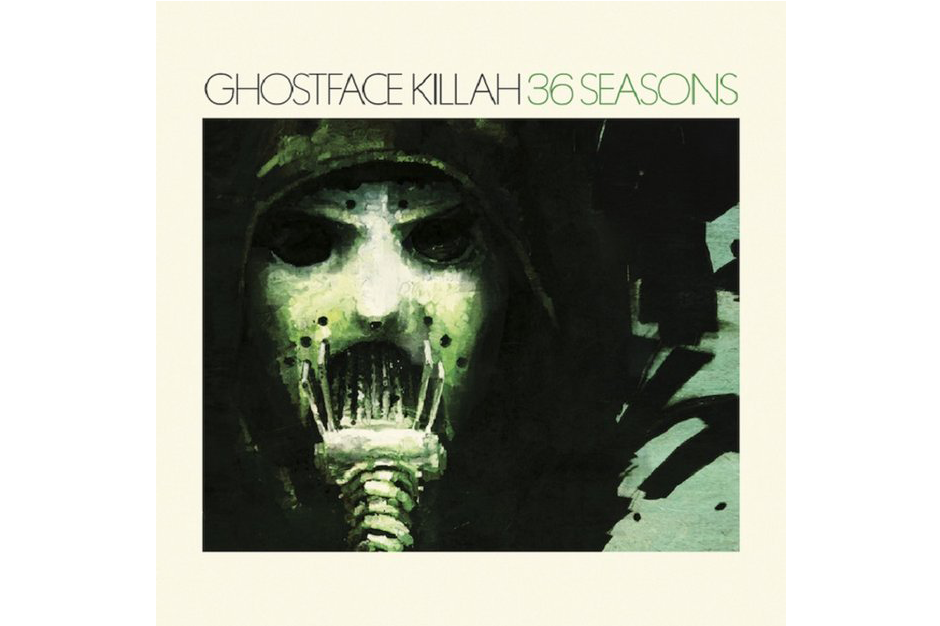 The latest entry in the Tony Starks saga opens as Shaolin's sharpest storyteller seeking revenge following a nine-year (read: 36-season) absence, betrayed by his former intimates and severely injured, now requiring a special mask to breathe. Not the most gripping narrative, but for a concept album complemented with a comic book tie-in, it'll do. Thankfully, GFK also spends his 11th solo effort sparring with guests Kool G Rap and AZ, and stalking through Staten Island as neo-soul romantics the Revelations provide a lush, live-band soundtrack. He's a little worse for the wear, and his eye for detail may have dulled a bit, but Starks retakes his turf. KYLE MCGOVERN
8.Open Mike Eagle, Dark Comedy (Mello Music Group)
8/41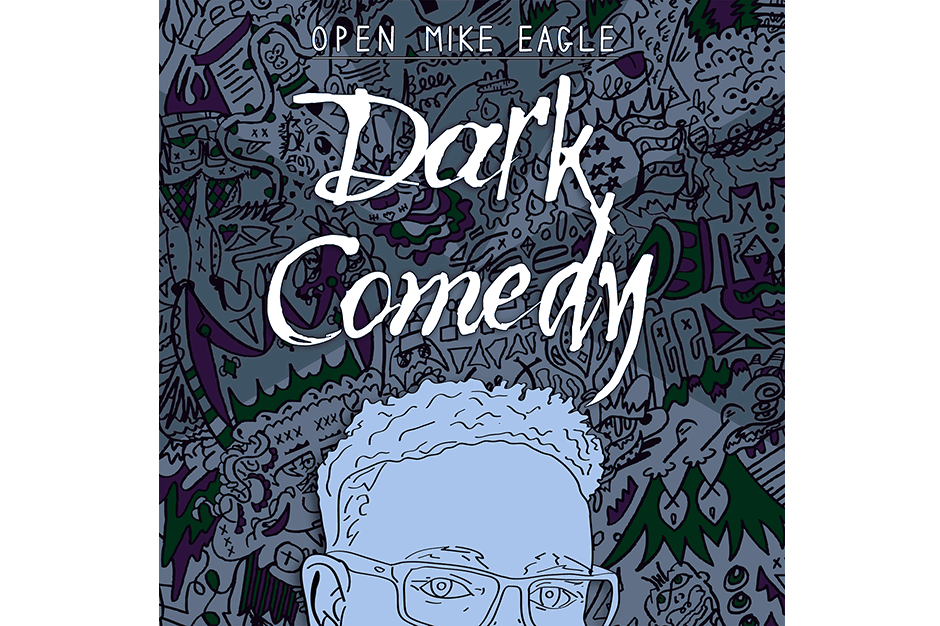 "My friends are superheroes / None of us have very much money, though." Los Angeles rapper Open Mike Eagle deals in humor, a good portion of it aimed at himself and fraught with truths that MCs caught up in making themselves look cool round the clock aren't equipped to impart. Dark Comedy turned this thread into a theme and set Mike loose on a trail of lovingly wry concept songs. Cuts like "Very Much Money (Ice King Dream)" and "Qualifiers" coolly flip hip-hop braggadocio on its head while others, like the strangely specific "do and don't" checklist "Doug Stamper (Advice Raps)" and "Informations" (which recasts portable gadget dependency as Tetsuo: The Iron Man style body horror), cull laughs off the simple absurdity of their premises. Softening the barbs here are the Low End Theory/Hellfyre Club beat squad's eclectic, enticing production and Mike's tone, half-sung and half-rapped but always reassuringly poised. C.J.
9.Nicki Minaj, The Pinkprint (Young Money/Cash Money/Republic)
9/41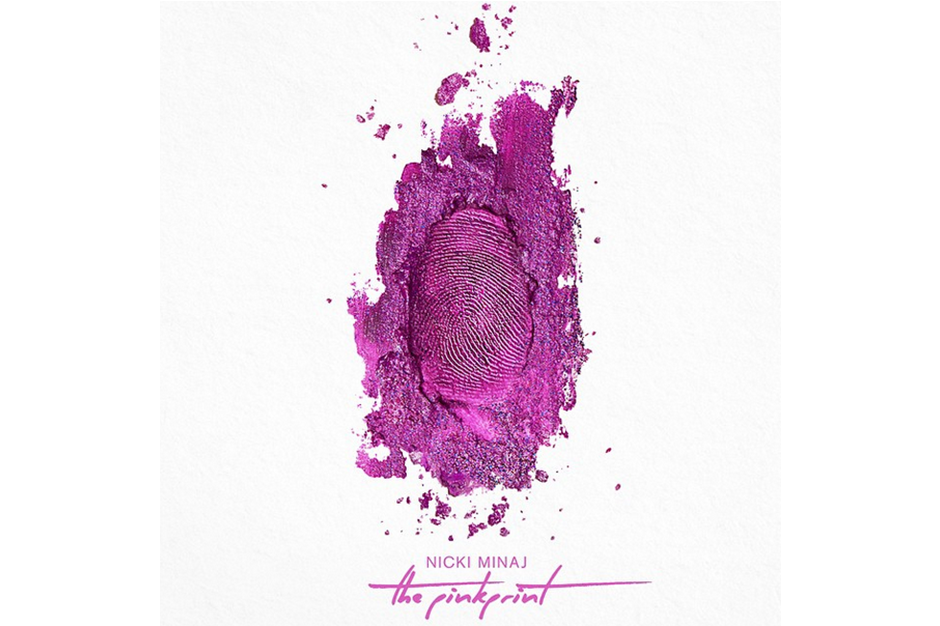 Nicki puzzles people so much because they have this silly idea that the best rapper in the world couldn't look like a Barbie, wouldn't flaunt an obsession with the color pink, and wouldn't sing EDM pop songs when the mood (or business strategy) strikes. These prejudices will always be there, even when she's triple-timing circles around haters in "Want Some More," or quietly exerting her orders to "just put the head in" on "Get on Your Knees." Early complaints that The Pinkprint is too slow are absurd in an indie year defined by Sun Kil Moon, FKA twigs and the War on Drugs. Her Minajesty never lets a track escape without a fetching melody or spooky dissonance, or settles for one-dimensional sex tales. She does whatever the fuck she wants. D.W.
10.Sage the Gemini, Remember Me (HBK Gang / EMPIRE / Republic)
10/41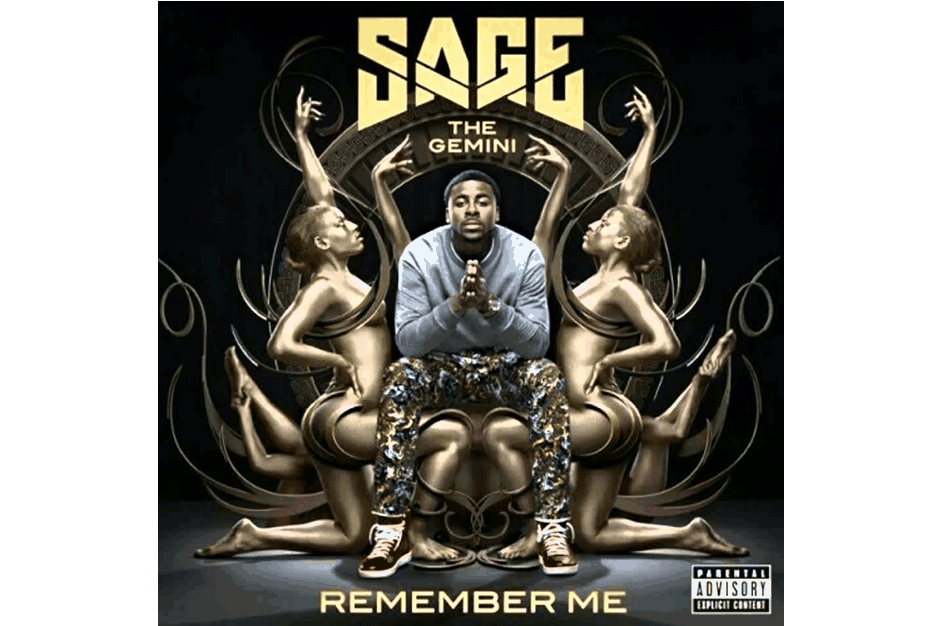 A year before a well-timed Vine clip landed New York rapper Bobby Shmurda on the Billboard charts, a succession of them did the same for Bay Area rapper Sage the Gemini. Sage's singles "Red Nose" and "Gas Pedal" trickled into the national consciousness via a slew of Vines featuring fans doing the accompanying dances. A year later, one single was gold; the other, platinum. Sage's debut album arrived too late in the game to capitalize on any of it, but Remember Me made a convincing case for Sage and his friends as capable architects of carefree party rap. Sinewy West Coast ratchet music is the prevailing mode here, much of it produced by Sage himself, and his hook-driven, unshowy approach to production is matched by lyricism that's every bit as uplifting and airy. C.J.
11.Akrobatik, Built To Last (Self-Released)
11/41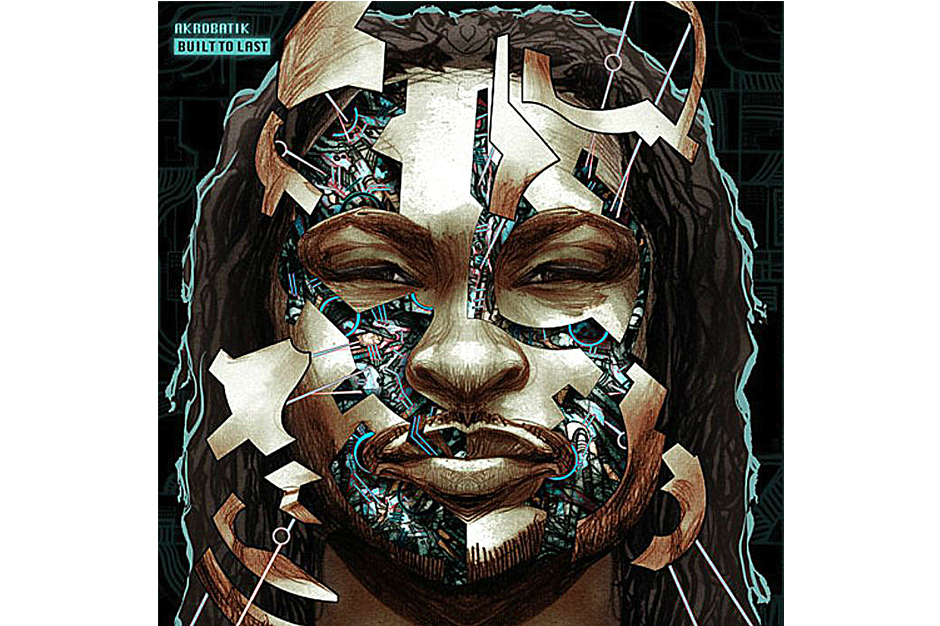 Call it a comeback. Two years after an aortic aneurysm knocked the Bostonian sideways, Akrobatik talks tough over drums/scratch about giving the game CPR. His terse detailing of bodily collapse takes real hip-hop risks for a game that sneers at health scares. But playing the game isn't his thing, not when boasts get cut with self-awareness ("Whether you know it or not / I been blowin' up spots") or tax bracket complaints center on government-funded aggression in Syria. He's outspokenly pro-woman, respects boundaries, cultivates patience, but most of all, he's his own best judge: "Slightly off-center, but always on point." JASON GUBBELS
12.Remy Ma, I'm Around (Self-Released)
12/41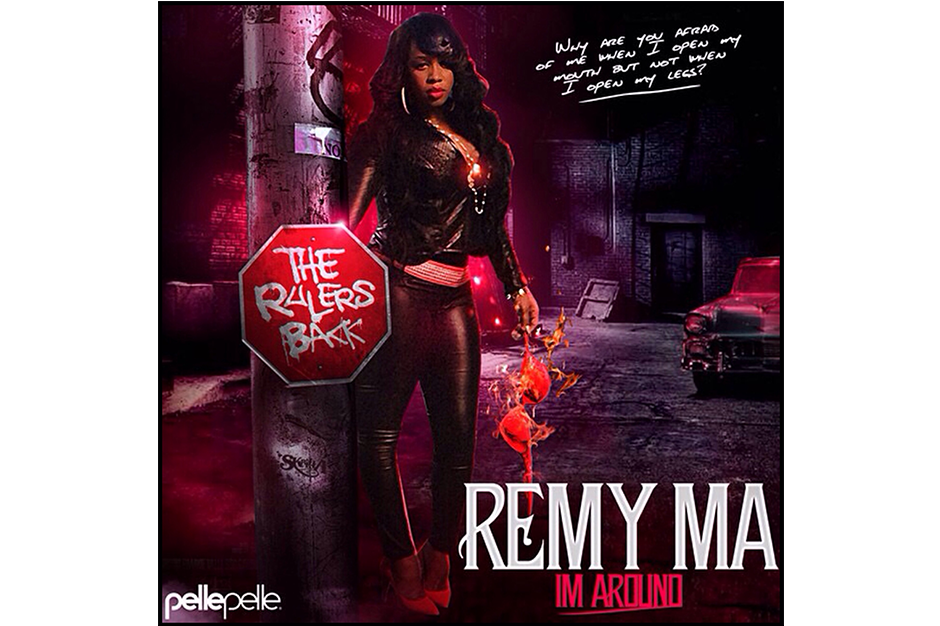 Remy Ma announced her return from an upstate New York prison after a six-year sentence with her sneering "They Don't Love You No More" remix, but the Bronx MC didn't need to crib DJ Khaled's cred for long. I'm Around, Remy's first full-length since 2006, keeps her rhymes crisp. Her references can sometimes fall flat and veer towards dated ("Get that heroin from Houston / So I call it Whitney" isn't the best look), but acid-tongued songs such as "Gangsta Bitch" and "Go In Go Off" validate the need for this talent's long-awaited comeback. B.C.
13.Nehruviandoom, Nehruviandoom (Lex Records)
13/41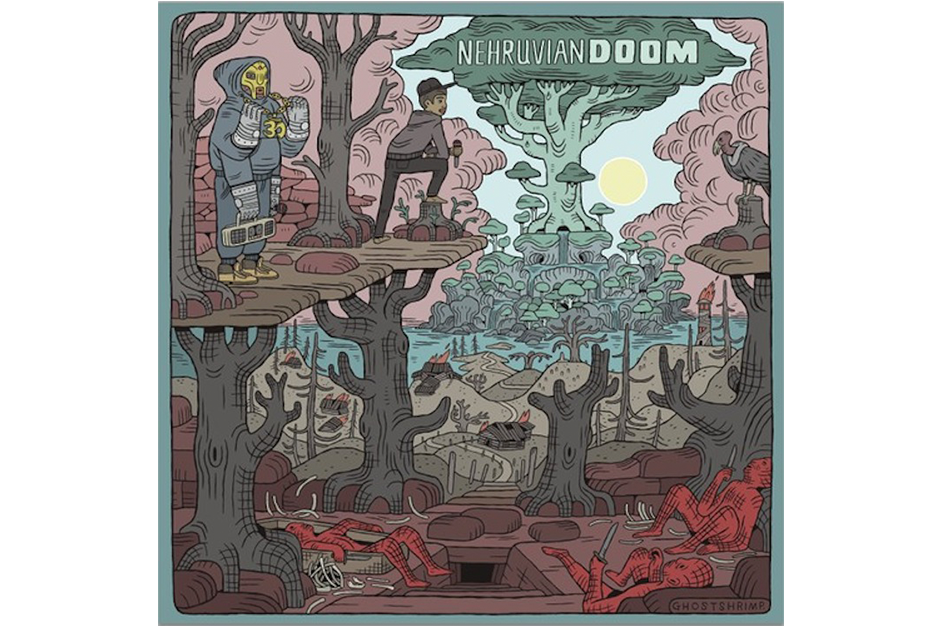 "This ain't no '94 shit," MF DOOM and Bishop Nehru warn. But D.A.I.S.Y. Age-ancestor worship on an artsy tip is part of this tag team's charm, screwball samples and rapid cuts bouncing along like Prince Paul, love jams ("Mean The Most") alternating with positivity anthems ("I'mma do great things, great things"), and hooks affixing to nice guy laments ("I'm so so alone / It's just me by myself"). They know the deck's loaded, hence a shout-out to Marissa Alexander and her 20 years. But they do their best to stay sunny: "Pretty bright future / Guess it's time to grind." J.G.
14.Hail Mary Mallon, Bestiary (Rhymesayers Entertainment)
14/41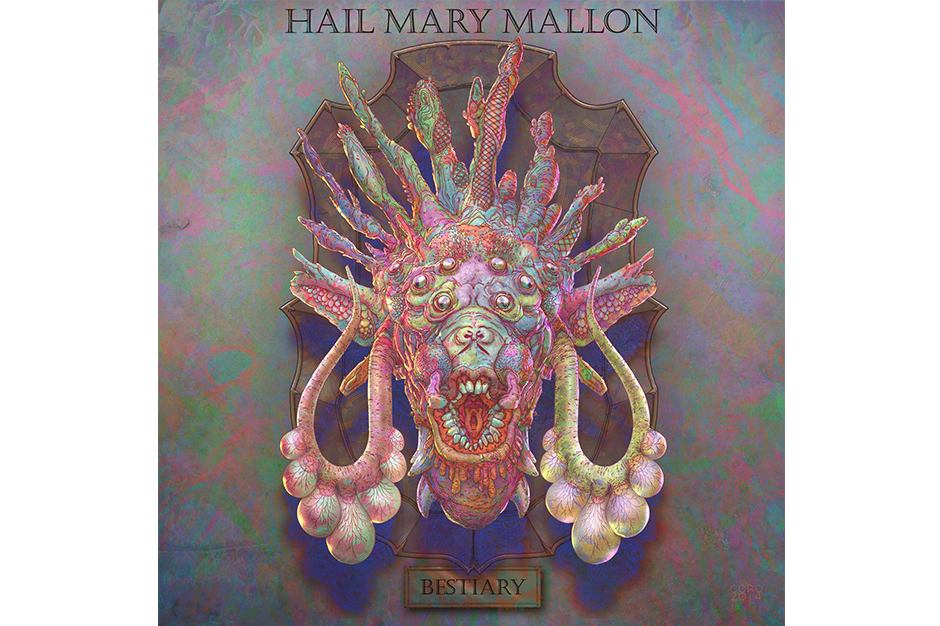 There's a plot, if you care, one about a doomed bowling alley fundraiser. There are hooks, maybe, if your taste for earworms encompasses discard-bin funk 45s. But the reason you tune in to Aesop Rock and Rob Sonic's latest is the surrealistic verse. They flash skull tats, steampunk goggles and tanuki suits. They hit up Beowulf with Play-Doh, talk back to Beefheart B-sides, and they give props to that busker playing a 20-minute "Downeaster Alexa." Children, what does it all mean? Just the nicest MCs at the tapas tasting, and they're bringing ugly back. J.G.
15.Ka, 1200 BC (Self-Released)
15/41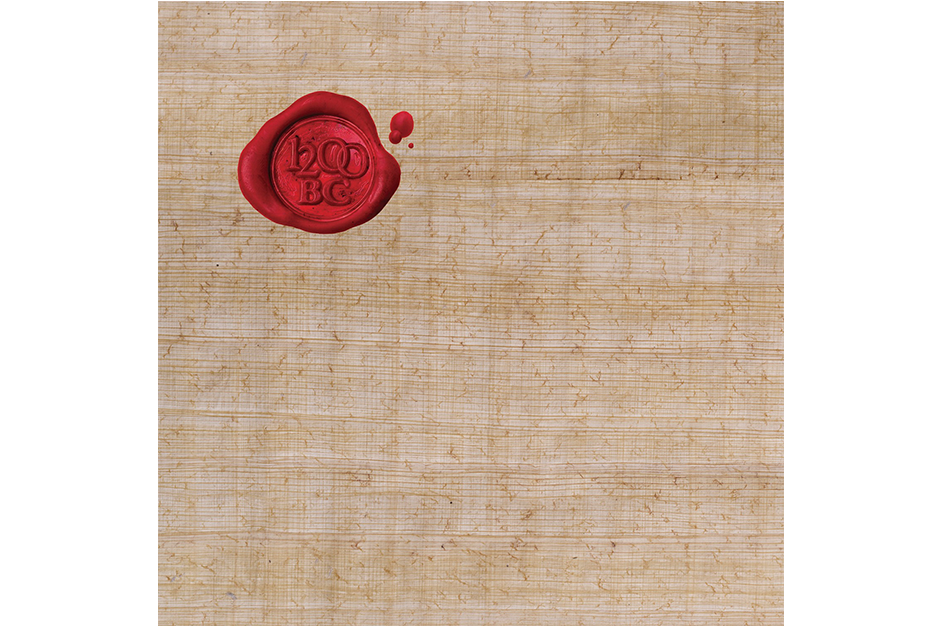 Brownsville's Kaseem Ryan dropped The Night's Gambit in 2013, which SPIN adjudged one of that year's finest hip-hop offerings. Twelve months later, the GZA associate quietly slipped this 13-minute EP onto his website, just five tracks, including a skit and one brief Roc Marciano intrusion. Brevity holds despair at bay: Over paranoid Gamble/Huff strings, glimpses of pre-gentrified Brooklyn unfold. "Raised in ruins," Ka murmurs, then rhymes, "Memories, felonies, subsidies / My mother's needs." His work ethic remains his salvation, but he knows that only carries you so far: "Hustlers, killers, fiends, ex-cons / I called 'em cousins, aunts, pops, moms." J.G.
16.Buck 65, Neverlove (Warner Music Canada)
16/41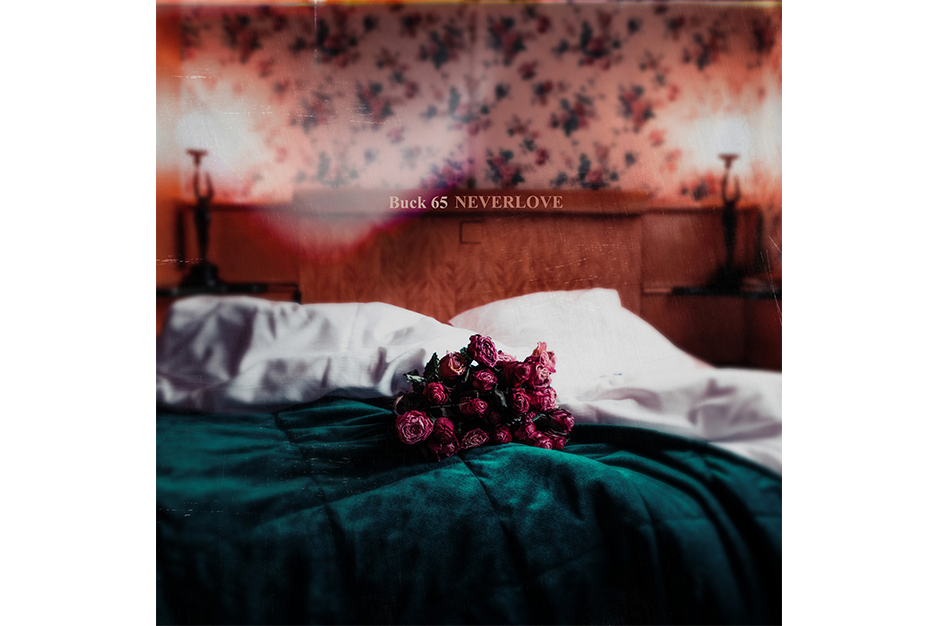 At 42, Richard Terfry has made plenty of detailed road diaries as Buck 65, in a desert-dry voice that some compare to Tom Waits, over homemade beats that screw 'n' chop lonesome pedal steel sounds. So for his divorce album he's decided to go full-blown midlife crisis with songs like "Love Will Fuck You Up" and "Heart of Stone," which make excellent use of Mary Lambert-style pop refrains. And on the hilarious "Super Pretty Naughty," he parodies Flo Rida/Guetta-style EDM-crossover rap and intentionally struggles to follow the club-ready beat on the chorus ("I want to get messed up and get laid and get cake… on my birthday") between the verses' awkward come-ons ("This daddy's making honey," "I like your areas!"). God help us, the house pianos and synth walls beneath are actually super pretty. D.W.
17.The Roots, ...And Then You Shoot Your Cousin (Def Jam Recordings)
17/41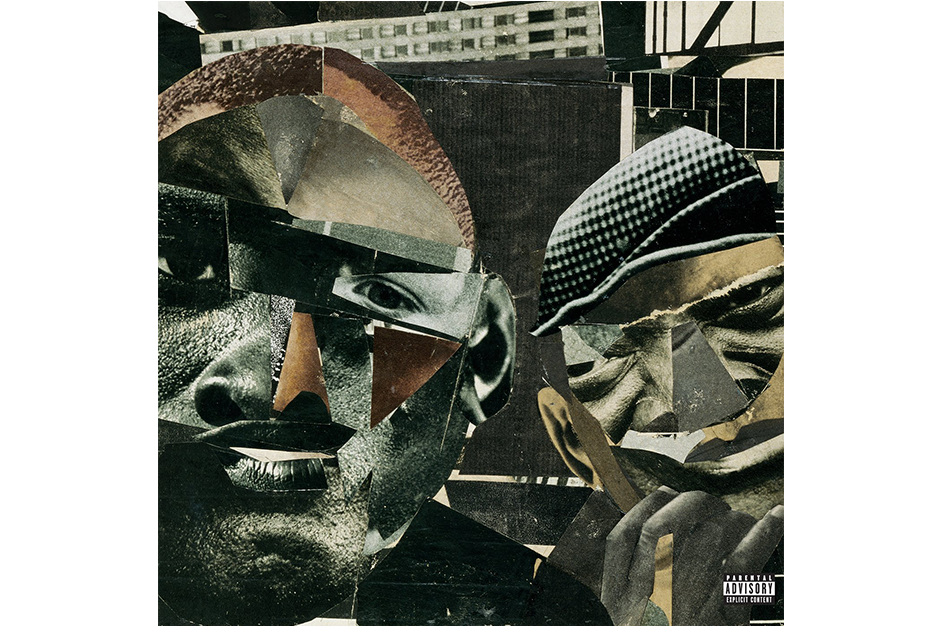 The Roots' game for some time now has been short, quick mini-flicks with dense beats and multiple points of view from usual suspects Dice Raw, Black Thought, and Greg Porn, sung and played performances that sound sampled, and vice versa. From the eerie pizzicatos of the opening "Never" to Raheem DeVaughn's hopeful closer "Tomorrow," they jerk us around, make us think, and never spell things out except in musical form: The jarring guitar squeal of "Black Rock" or the reflective piano on "When the People Cheer" are more direct than Black Thought's felt and studied inner monologues. Anyone who thinks it doesn't mean much because it's only 33 minutes should forfeit their copy of Illmatic. D.W.
18.Theophilius London, Vibes (Warner Bros. Records)
18/41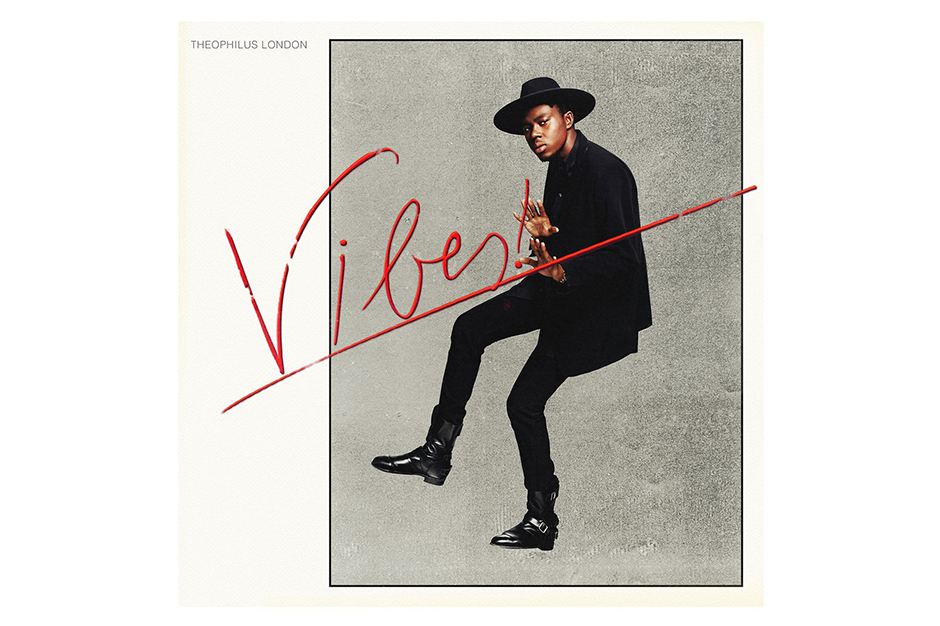 Genre-bending rapper-singer Theophilus London's sophomore album, Vibes, plays out like a musicologist's time machine trip through the last three decades of popular music. "Water Me" and "Figure It Out" bookend the album with milky quiet storm, while "Neu Law" and "Take and Look" deliver taut synth-pop. "Get Me Right" and "Smoke Dancehall" traffic in world music affectations, and later on, "Need Somebody" borrows Prince's funky Minneapolis Sound. Executive produced by Kanye West and soul great Leon Ware, Vibes keeps London draped in an unflappable, time-displaced cool. The whiz might've won just for showing up, but the album's high replay value is as attributable to his knack for melody as any fancy production or famous guests. C.J.
19.Isaiah Rashad, Clivia Demo (Top Dawg Entertainment)
19/41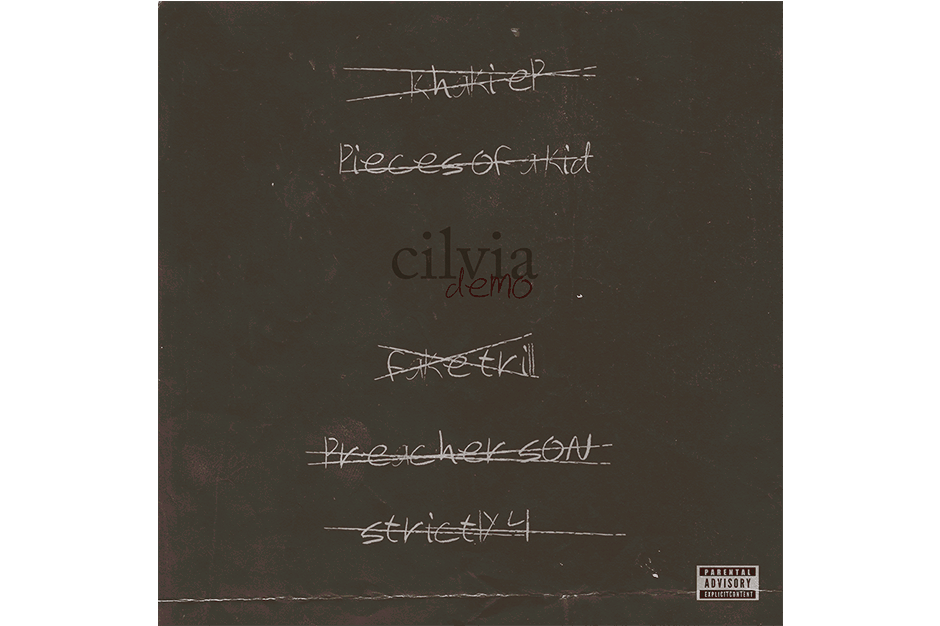 23-year-old Isaiah Rashad admits to skirt-chasing — in first grade. He admits he flipped your burger – when he was high. He brags "I got four white girls / All Aryan / I wonder what their daddy think." If this is a demo, the Tennessee rapper's in good shape. D.W.
20.Le1f, Hey EP (Terrible Records)
20/41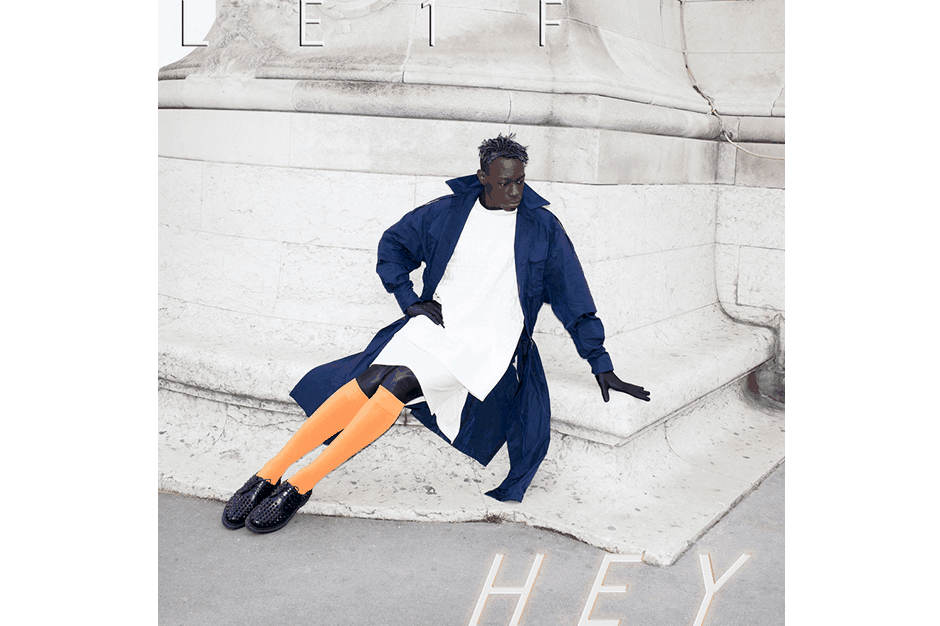 The five songs on this New York rapper's sticky, murky EP — "Hey," "Sup," "Boom," "Wut," and "Buzz" — each pack lyrical diatribes and cultural indictments into tightly wound parcels. "You can call me carnitas, because my meat is the sweetest," Le1f trills in his lolling, tongue-twisting flow, quietly slapping the unworthy with his verses. "Basic bitches must think I'm pancakes / They ain't fucking with this next level headspace." If Le1f's treating, we'll dine at the "Boom"-referenced Banji Burger any day. B.C.
21.Big K.R.I.T., Cadallactica (Def Jam / Cinematic Music Group)
21/41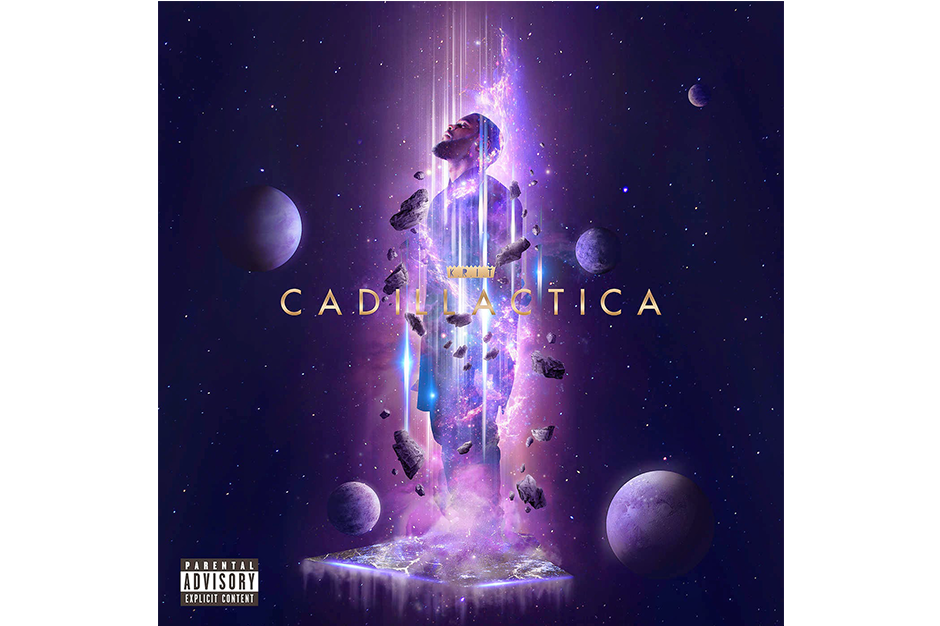 K.R.I.T.'s chrome-plated Clintonian epic offers a J. G. Ballard-worthy extended erotic dalliance with an automobile. But the Mississippian praises the minds of women as often as he works his ride's wheel: "Allow me to use the hues of lunar cools to paint a canvas." Vocoder funk, synth bass, gangsta lean, muted trumpets, Wiz and E40 — all funneled through the 808 Big Bang. Soul food's his metaphor for shifting social mores, "can't twerk to the hi-hat" his personal philosophy, and dreaming of a picket fence ain't no metaphor at all. He's the King of the South; go fuck your rebel flag. J.G.
22.Ratking, So It Goes (HXC / XL)
22/41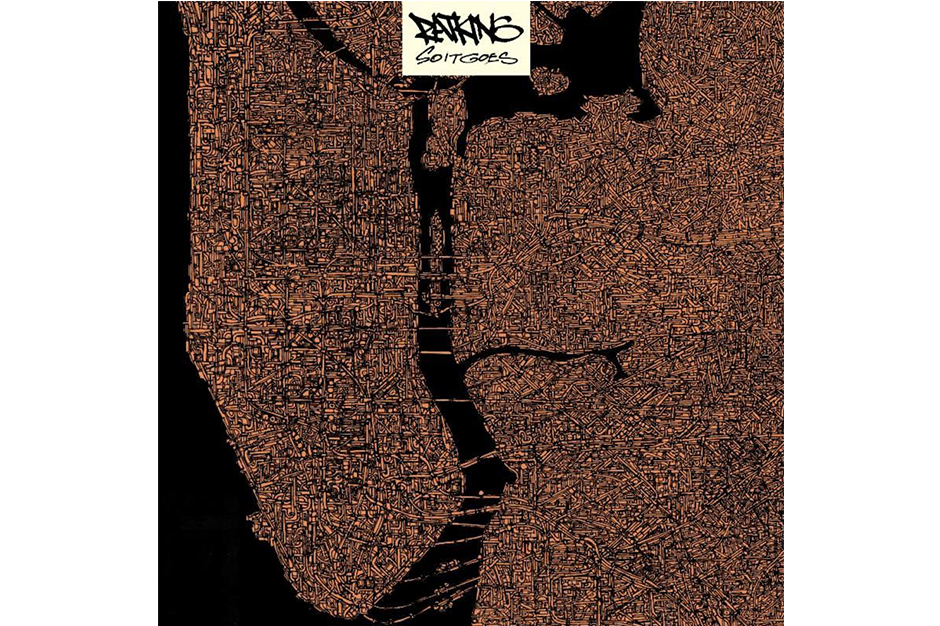 In the intro to their So It Goes debut studio album, Ratking — the Upper Manhattan-based trio of rappers Wiki and Hak and producer Sporting Life — pushes what turns out to be a mission statement. Asked who among his generation can compare to the Biggies and 2Pacs of the past, Wiki smartly dismisses the question. The times that created the old vanguard don't exist anymore. Whatever replaces them can't possibly look like them. So It Goes proceeds to draw its own blueprints, using Sporting Life's cluttered, noisy beats to plunder parts known and unknown. The title track sounds like a lost Rawkus gem, while "Remove Ya" chops the instantly recognizable "Dipset Anthem" beat in half, bombing it out with sirens and street-arrest audio as Wiki and Hak defiantly denounce NYPD misconduct. This record has many reference points from the last two decades of New York rap, but it's very modern in its commute between them; So It Goes could only have come out in a year where it's just as cool to love Cam'ron as El-P. C.J.
23.Migos, No Label II (Self-Released)
23/41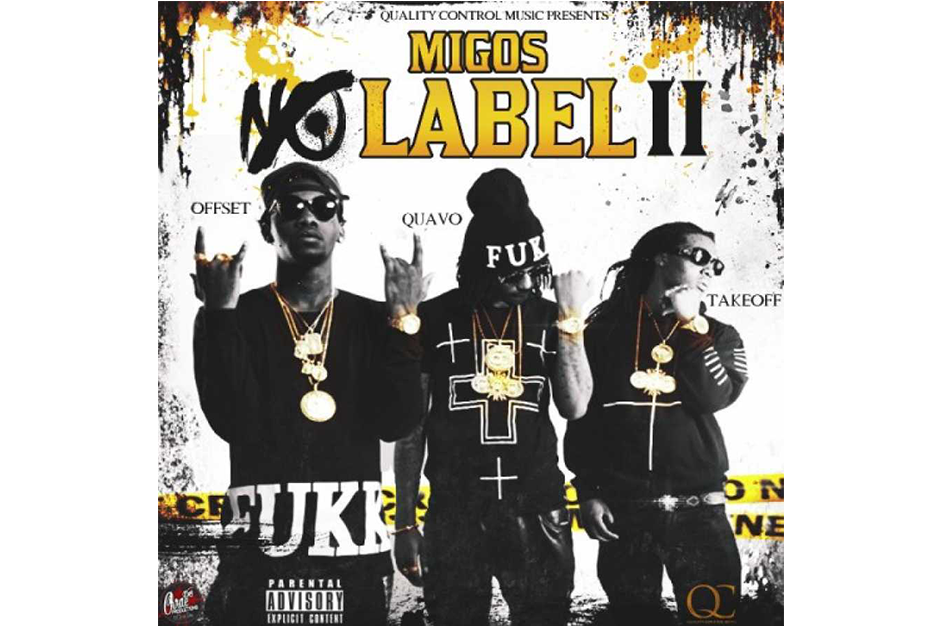 "Versace" hit the rap game like a bomb last summer, and it's probably easier by now to count the rappers who haven't used the Migos triplet flow than the ones that have. This proved irksome for the Atlanta trio, as most of the rampant use of their signature style didn't bother to bring them to the table to collaborate. When the group reconvened on No Label II — the follow-up to last year's breakout mixtape, Young Rich Niggas — they doubled down on harder raps at the expense of some of the humor that buoyed its predecessor, while lampooning older artists borrowing style cues for cred. The Migos of No Label II might've been less coolly absurd than that of "Versace" and "Hannah Montana," but the mixtape's showcasing of the formidable rappers beneath the spectacle panned out perfectly. C.J.
24.Low Pros, EP1 (Fool's Gold)
24/41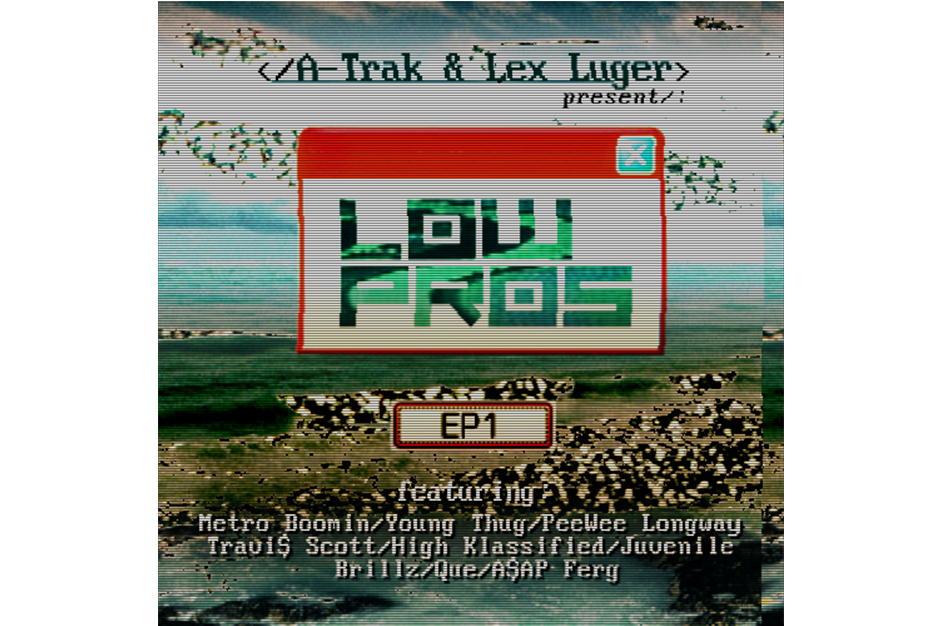 Somewhat lost in the shuffle of house impersario A-Trak's unsurprisingly busy 2014 was his collaborative project with grandiose Brick Squad beatsmith Lex Luger, Low Pros. The super-producer duo's first release, EP1, is a boundary-pushing effort (if any boundaries even remain between hip-hop and EDM in 2014) that also just sounds like a couple of über-talented knob-twiddlers kicking the shit with their famous friends. Juvenile shows up for the double-time strip-club bounce of "Muscle" and leaves you wondering why he's not still as big as Juicy J; Que improbably steals the show from Young Thug on the "Why Do Fools Fall in Love?"-quoting hook to "Frankie Lymon" — and in a blink, it's all over. Low Pros may release one of these every year forever or never work together again; either would be totally fine. ANDREW UNTERBERGER
25.Atmosphere, Southsiders (Rhymesayers Entertainment)
25/41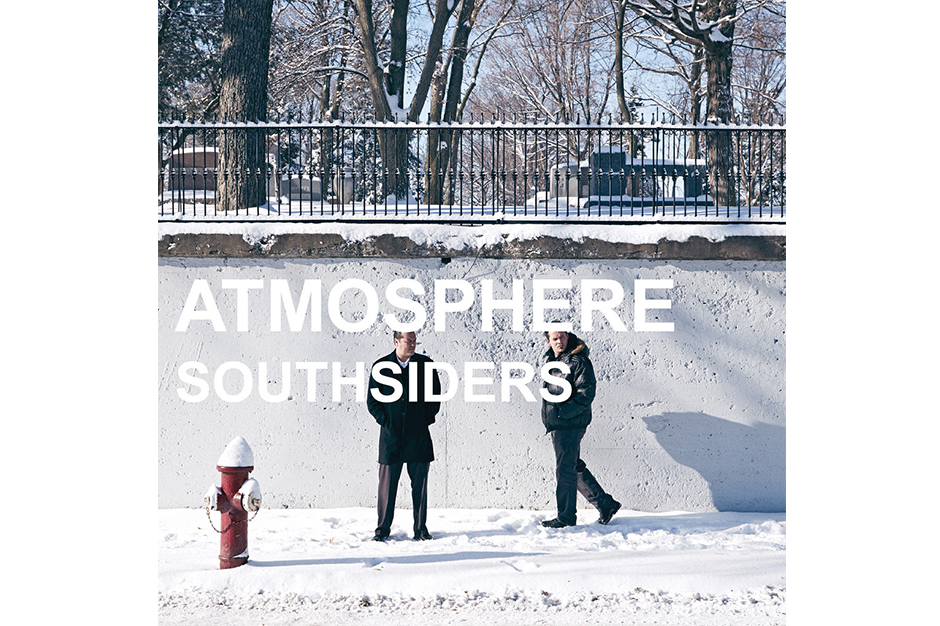 Like his proselytizing successor Macklemore, Slug likes women who "give a damn and a fuck," and don't think that as a fellow white rapper he doesn't fall prey to some of the same gaffes: "Hold 'em over your head like your home got invaded by the feds" — easy for him to say. But Slug has urged people to take the good with the bad in his music since he was analyzing his breakups. Now a family man who's outgrown emo-rap, he's wryer than ever: "We've got too much love / Now there's nowhere to put it," he says on the oh-so-Atmospherically-titled "Star Shaped Heart." Smirking at the everyday over Ant's always-evolving mix (which now includes harpsichord, sucked-straw synth bass, country blues…), Slug's theme song is now "The World Might Not Live Through the Night," and he might be right. But the world might prefer the one called "Kanye West," which is about giving both a damn and a fuck. D.W.
26.GoldLink, The God Complex (Self-Released)
26/41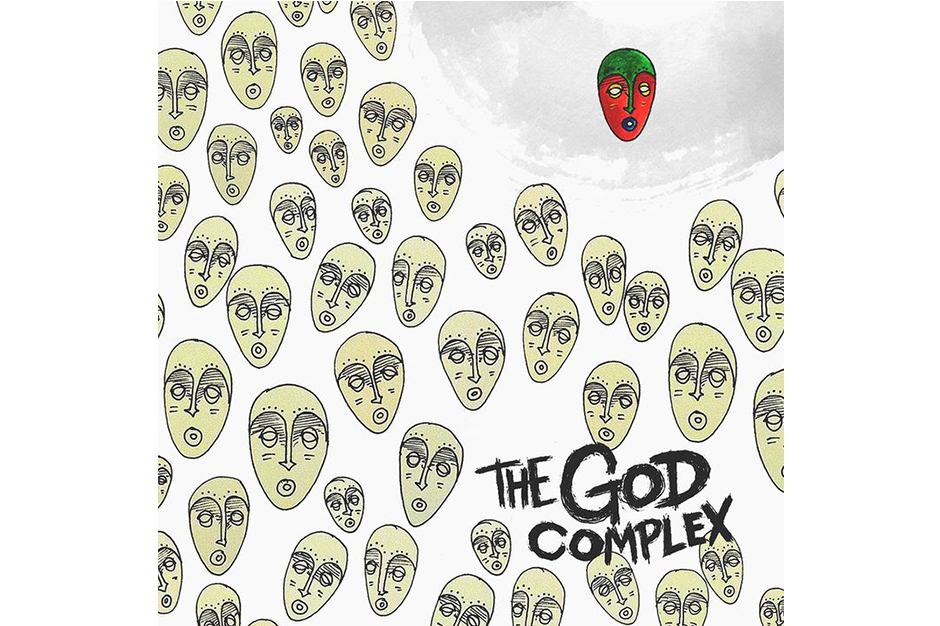 GoldLink is a 21-year-old rapper from the D.C. area who cloaks himself in dance-hop on his studied-and-executed debut mixtape, The God Complex. The elastic album opener, "Ay Ay," works as a quick-tongued introduction to the young star that takes a sharp comedic turn when it incorporates a warped-but-welcome "Men in Black" theme song sample. (That isn't nearly as weird as when Britney Spears' "Toxic" chorus shows up on "How It's Done.") It's easy to find snatches of influences from rap's elder statesmen — quoting Jay Z's "Hail Mary to the…" shouts on the stuttering "Hip-Hop (Interlude)," for instance — but it's even easier to watch the prodigy fashion his own lane. B.C.
27.Ab-Soul, These Days (Top Dawg Entertainment)
27/41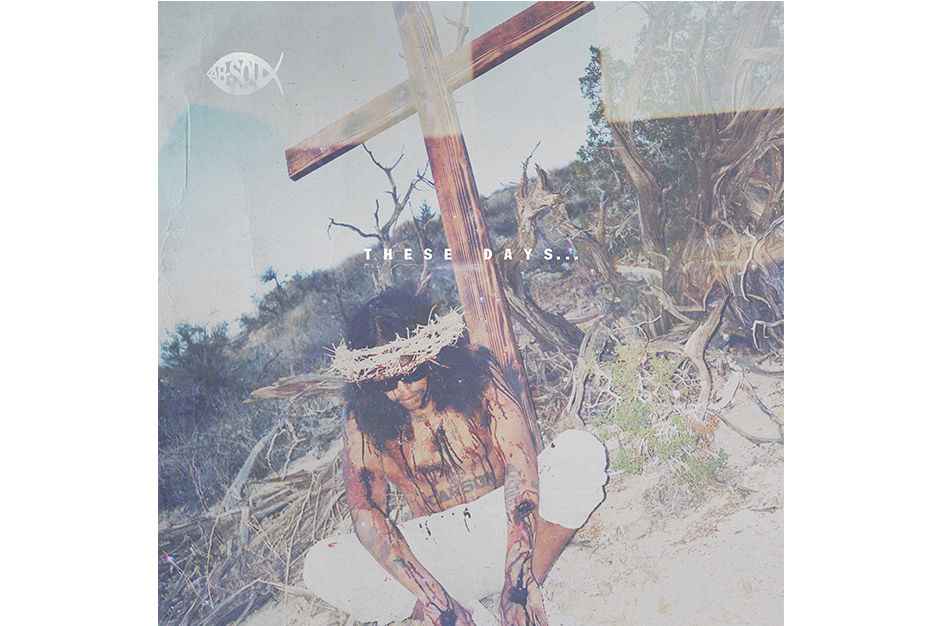 "If I ain't better than Kendrick no one is," claims the most underrated rapper in the Black Hippy collective, who watched his bro ScHoolboy Q hit number-one this year and is frothing at the mouth for his too, except he's not willing to put his uncharitable flow aside for a "Man of the Year." In fact, a good example of how willing he is to compromise would be "I say 'cuz' around bloods / And I say 'blood' around crips." When he gets going on his martyr complex, he quotes from Nas' "The Cross." When he's up for absurdist humor, he imagines a "white Ab-soul" named Jimmy ("I'm from Pittsburgh, Pennsylvania, I like denim jeans, and I'm an alcoholic"). When's he's being completely disgusting, he proclaims "I'm splittin' clits where the money clip." Give this rogue some more rules to break. D.W.
28.Serengeti, Kenny Dennis III (Joyful Noise Recordings)
28/41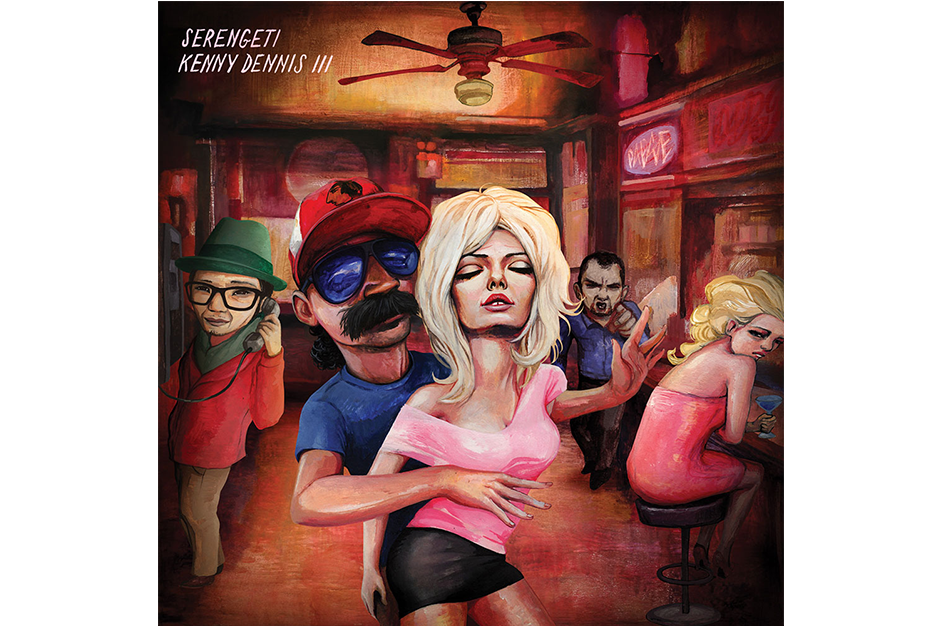 David Cohn is constantly chiding himself to get his life together in interviews, get a job, etc., and it's legitimately frightening. You genuinely hope he loves himself as much as the likable losers he's invented in his lyrics, and not just because he's furiously talented as the greatest character actor in rap. The III in the title of this chapter of the Kenny Dennis saga hints at his ambition — hope installment IV is a feature film. For now, we'll bask in this hapless buddy comedy between Dennis, his fortysomething alter-ego, and Workaholics' Anders "Ders" Holm as they try to win over a Mall of America talent show with their fictional, Technotronic-esque duo Perfecto, and squabble with their conflicting dreams along the way. D.W.
29.Young Fathers, Dead (Anticon / Big Dada)
29/41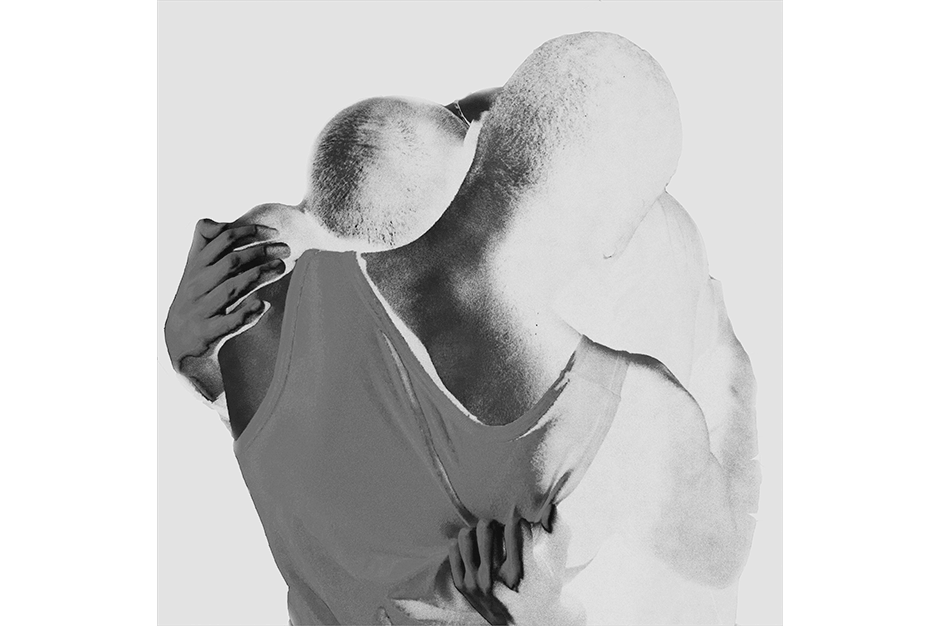 Dead as in: "they'll sleep when they're..." This Edinburgh trio hates looking back; reflection would get in the way of their creative process, which has resulted in three very short records in three years, and despite a left-field Mercury Prize win, all they care about is getting to four. All the more reason to appreciate their shifting, sketch-like music, which has more ideas than full-fledged tunes, a more-than-dandy thing when they rap over detuning, hair-dryer-like synth on "Just Another Bullet" or laying a falsetto over a TV on the Radio-style elegy on "Am I Not Your Boy." Also Dead as in "anything but." D.W.
30.Brenmar, High End Times (Self-Released)
30/41
Brooklyn's forward-thinking Brenmar began his 2014 with a talent-stacked mixtape that boasts hip-hop's trappiest, dub-rattling beats. With club-scene guests like Mykki Blanco — "I blink and you shrink," the wickedly barbed MC raps, and you believe it — and self-confident Chicago spitter Sasha Go Hard, High End Times stitches together a team of vocalists from all over the country with Brenmar's Tron-but-rap melodies and turns the whole affair into a fierce, soul-bearing mission statement. B.C.
31.Dej Loaf, Sell Sole (Self-Released)
31/41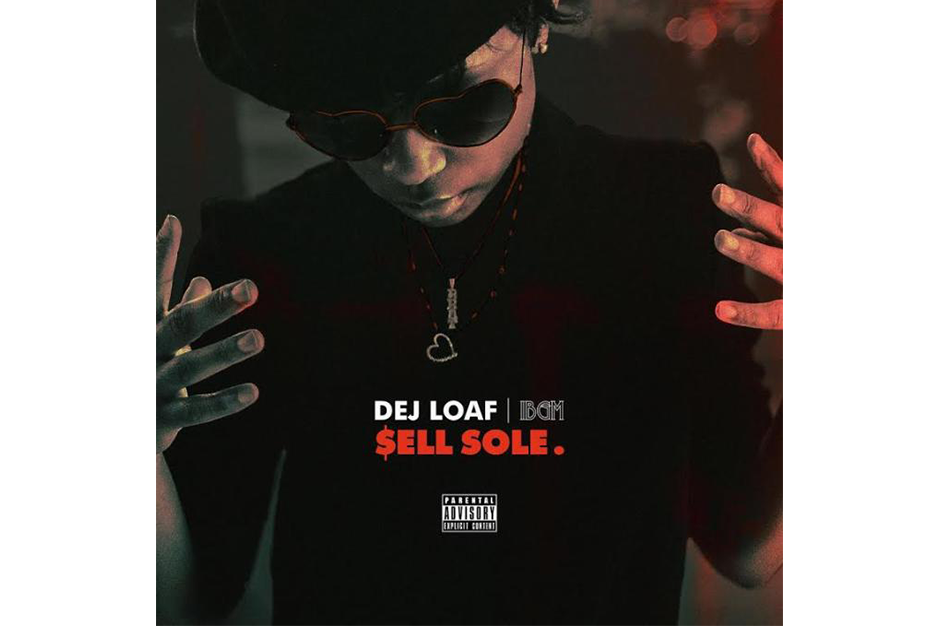 A young Detroit native, Dej Loaf remains relentlessly on-message throughout her 13-track mixtape, which means repeated pleas to free friends and family from jail ("I'm like, 'Free my little brother/ Fuck the law trying to take us'") and armor-polishing bravado ("I'm consistent with this shit / I make my own flips / I write my own flows / I whip my own shit"). The fireball's buzziest standout, "Try Me," is no fluke: The 23-year-old cuts deeper and swipes more swiftly than most rappers her age. Dej doesn't hesitate to get introspective, but don't be fooled — the glowering MC's "grin and get revenge later" guard never drops. B.C.
32.Future, Honest (A1 / Freebanz / Epic)
32/41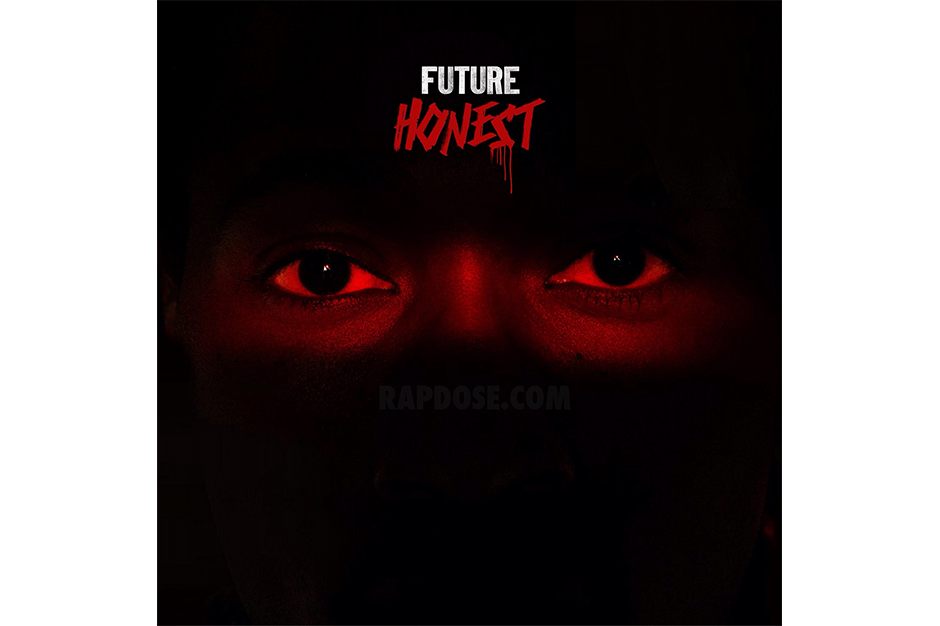 It's apparent from the opening moments of Future's Honest that the Auto-Tune auteur set out to outdo himself on this, his sophomore album. "Look Ahead" billows in on a driving Amadou and Mariam sample fleshed out with churchly pianos and handclaps as the Atlanta rapper yelps himself hoarse doling out the pleasures and pitfalls of life in the spotlight. From then on it's a pick-up game between shouters and introspective odes to loves found and lost, whose jarring transitions might've run a stiffer talent ragged. Future's able to sell both without leaning as much on voice modification software as he did last time around. The core sentimentality of his music always radiated from the wounded singing underneath the filters, and Honest puts it front and center — to gripping effect. C.J.
33.Vince Staples, Hell Can Wait (Def Jam Recordings)
33/41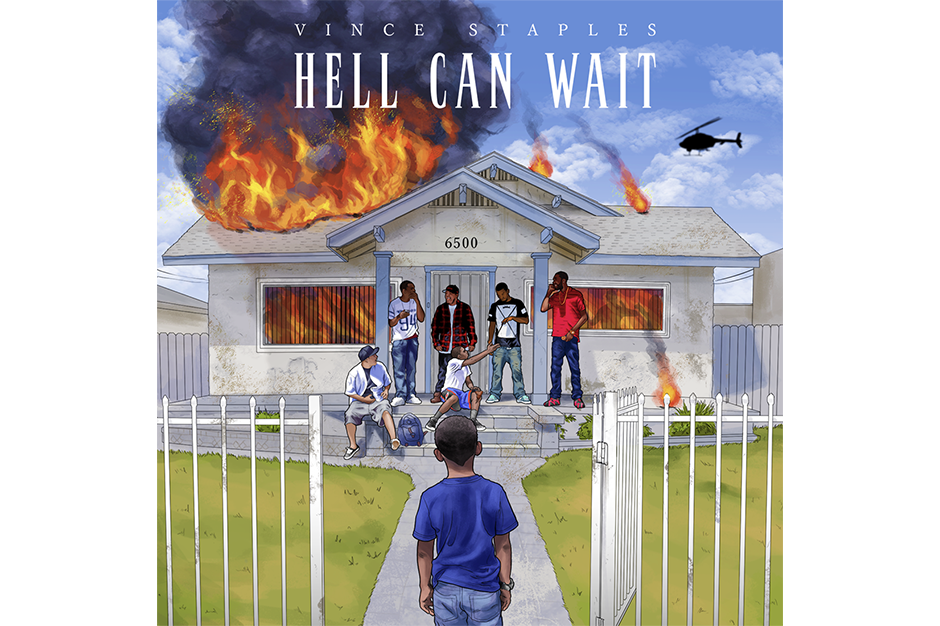 Los Angeles rapper Vince Staples breathed new life into West Coast gangsta rap on his Def Jam debut EP, Hell Can Wait, a collection of brief but jarring street dispatches that sharpened Staples' already purposeful, scathing songwriting to a point. "Hands Up" struck back against LAPD profiling, becoming an unwitting Ferguson protest anthem in the process, while "Blue Suede" surveyed the harsh realities of gang life. The smoothness of Vince's voice and delivery throughout is quietly unnerving; he walks us through Hell Can Wait's catacombs like a rap Dante Aligheiri, steady and fearless in his path into the chilling darkness. C.J.
34.ScHoolboy Q, Oxymoron (Top Dawg / Interscope)
34/41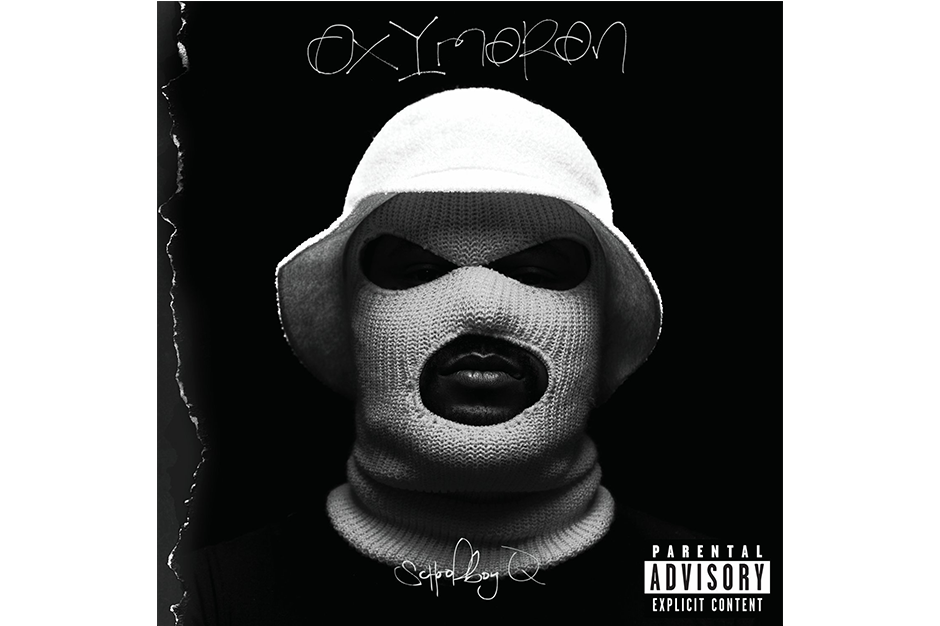 ScHoolboy Q handled the unenviable task of following his TDE brother-in-arms Kendrick Lamar's highly regarded good kid, m.A.A.d city with care on his major label debut, Oxymoron, advancing the roughshod pusherman yarns of Setbacks and Habits & Contradictions with assists from usual suspects Kendrick and Jay Rock and unexpected allies like 2 Chainz and Tyler, the Creator. Like any major label rap debut, Oxymoron's primary objective is to funnel Q's abilities into a commercial field of play without sacrificing the essence of what got him there, and it's a resounding success. The poppier flourishes are a curious diversion from Q's bleak, cerebral storytelling, but they're natural outgrowths of his speedball exuberance rather than attempts at stuffing singles into an album that doesn't want them there. C.J.
35.Shabazz Palaces, Lese Majesty (Sub Pop)
35/41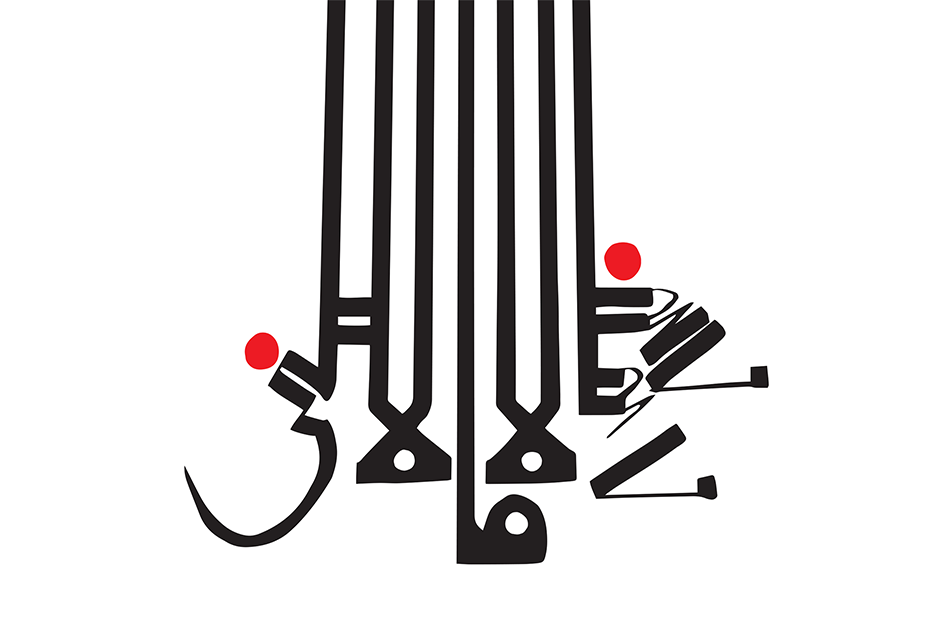 Ex-Digable Planet Ishmael Butler's rebirth as the ringleader of Seattle rap experimentalists Shabazz Palaces is one of modern independent hip-hop's most rewarding second acts. Shabazz's sophomore album, Lese Majesty, rockets Ish and Co.'s plush, woozy sonics out into deep space, eschewing proper songs for fluid movements assembled out of eddy and break-like waves. Lese Majesty is a spirited reimagining of Shabazz's sound, but it's also a gauntlet toss, a call to arms for the generation that inherited rap's reins from the sound-system-and-park-jam days to stop seeking renown and stability, and commence with the evolution of the art form. C.J.
36.Azealia Banks, Broke With Expensive Taste (Prospect Park)
36/41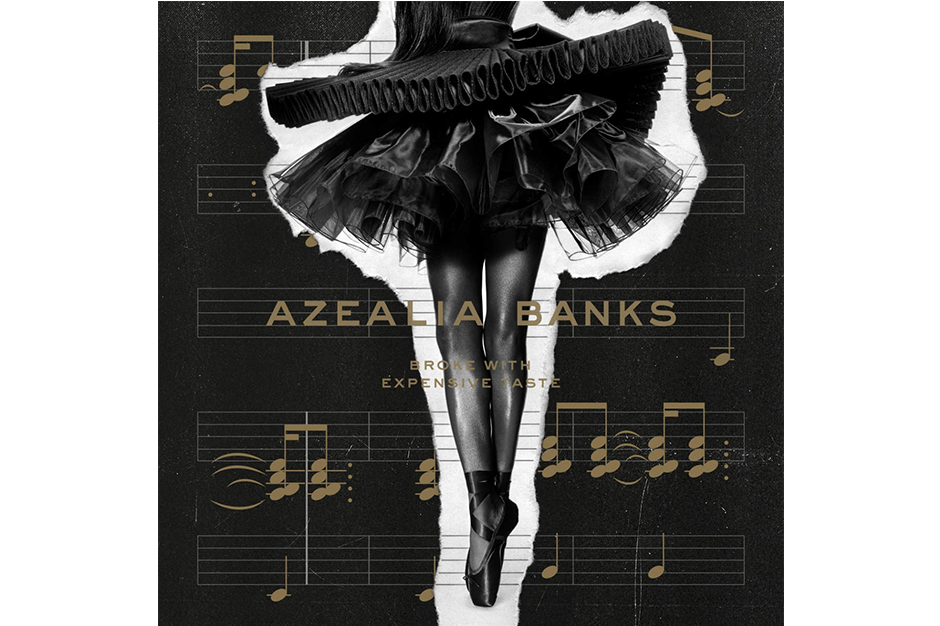 Azealia Banks may not be politically correct — or, frankly, punctual — but her long-awaited debut (yes, debut!) album proves that she's a capital-A artist. From old favorites like the proudly filthy "212" to spine-tingling standouts like "Ice Princess" and the hopscotching "Soda," Banks effortlessly spits over some of her most intriguing and impenetrable beats. Hopefully we don't need to wait three more years for an equally ballsy and out-there sophomore effort. JAMES GREBEY
37.Young Thug/Bloody Jay, Black Portland (Self-Released)
37/41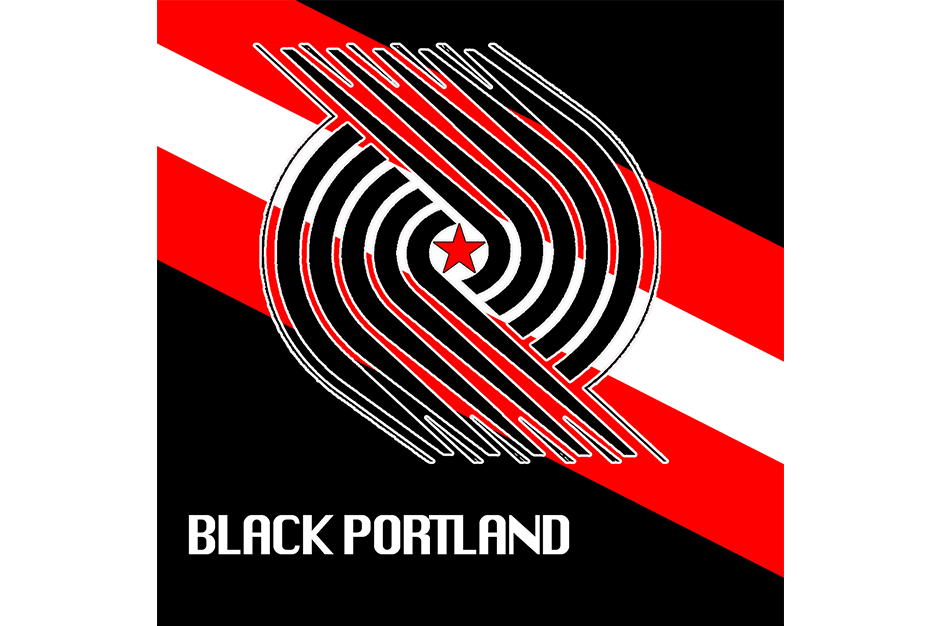 Black Portland was recorded who knows when and may have been leaked against at least one of its lead artists' wishes, which makes its status as the year's most buzzed-about mixtape seem odd, to say the least. The lack of grand-scheming that went into Portland is one of its most winning qualities, however — the tape's best moments come when its creators seem to just be trying to amuse themselves. Over beats as hazy and transient as the smoke lingering over the studio where they were recorded, the duo reacts to their own "Suck Me Up" chorus with a Keanu-like whoa, intoxicatedly chants nonsense phrases until they become even less meaningful ("FLODAWUDDAH!"), shouts out Goosebumps, and lets you know in no uncertain terms how many fucks they give about all of it. If you don't like Black Portland, you REALLY don't like it, but if you do, the spell it casts on you is unlike that of any other album in 2014. A.U.
38.Homeboy Sandman, Hallways (Stones Throw Records)
38/41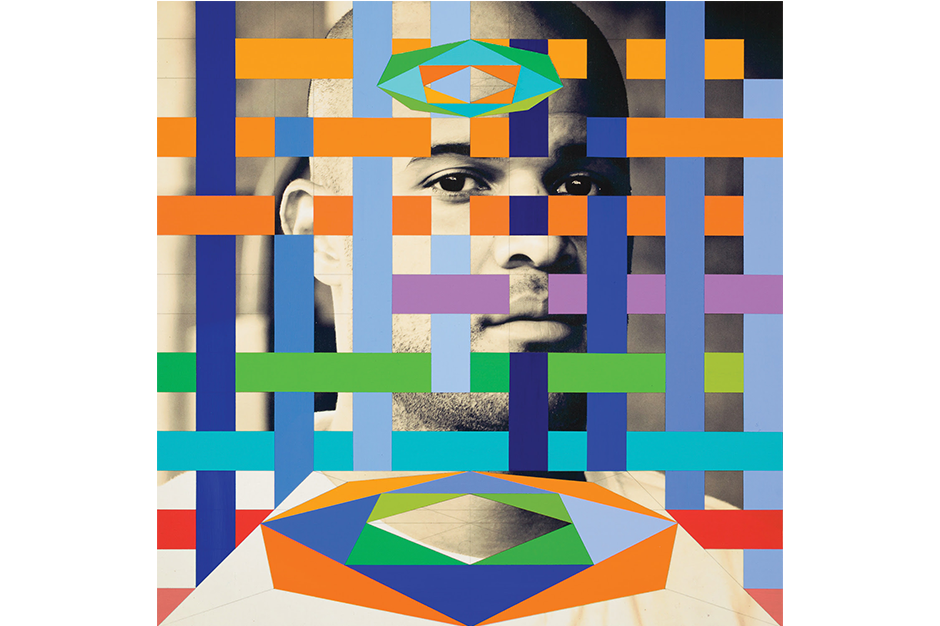 The definitive lyric of Hallways comes in the side-two cut "Stroll": "I prefer to be on foot." At 34 years old and five albums into his career, Homeboy Sandman (real name: Angel Villar) isn't in the fast lane by any estimation, but he's earned his rep as one of New York's most thoughtful underground rappers, and he's doing well enough to have a song on his record where he actually advises groupies to stop throwing themselves at him at his shows. The fact that Sandman could perform such a song without coming off self-aggrandizing or sanctimonious is a testament to his likability — the LP has such an approachable tone to it that even as Villar decries overseas gender relations and health care policies (spitting "It's...sobering!" like Daffy Duck), it still feels more conversational than preachy. Hallways won't move him to the Maybach class of hip-hop, but it should allow the Homeboy to buy a couple fresh pairs of sneakers, at least. A.U.
39.Freddie Gibbs and Madlib, Piñata (Madlib Invazion)
39/41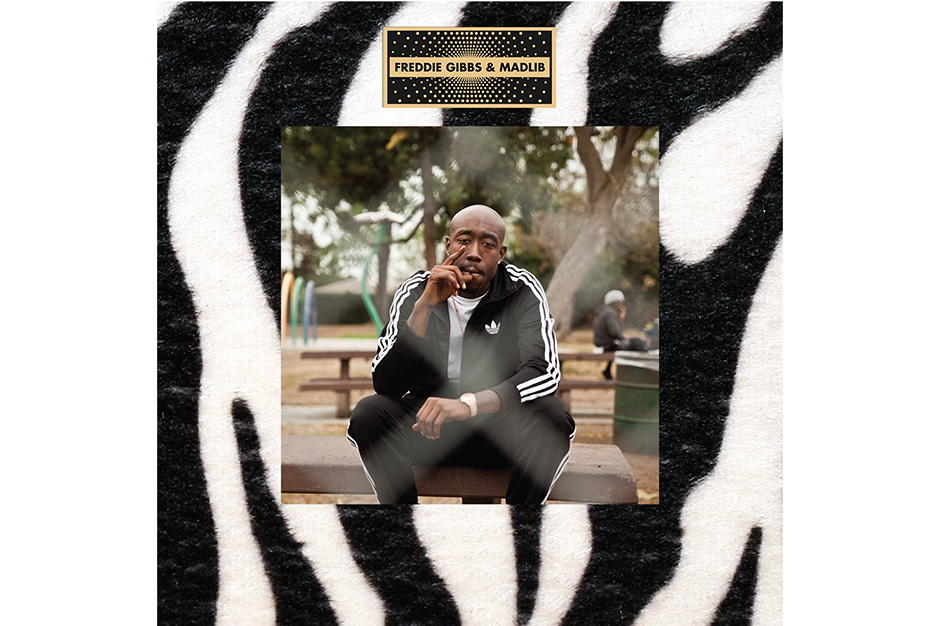 After a three-year trickle of promising collaborative singles, Gary, Indiana spitter Freddie Gibbs and Cali producer Madlib finally unveiled their joint album in full in March. Piñata finds the pair striking a mercurial balance between Gibbs' dense, technical fight songs and Madlib's bombed-out, rare grooves. The producer comes with some of the hardest rap music credited to his name, and the rapper gets a glut of the most emotive soundscapes he's ever been graced to play through. Neither wastes the opportunity, as Piñata races through grimy street tales and wistful reminiscences of with the ease of masters at work. C.J.
40.YG, My Krazy Life (Pu$haz Ink / CTE World / Def Jam)
40/41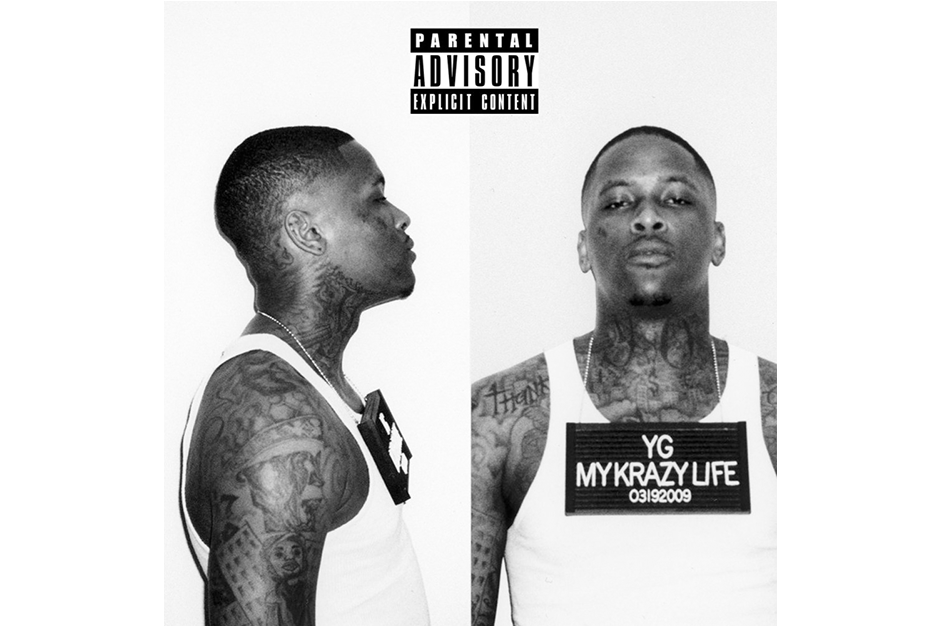 Easily the strongest, most assured hip-hop debut to drop in 2014, YG's My Krazy Life enjoyed chart success (a No. 2 peak on the Billboard 200, several well-performing singles); benefited from an enviable guest list (Drake, Kendrick Lamar, ScHoolboy Q, Rich Homie Quan, and Ty Dolla $ign); feasted on work from the year's most mimicked producer (a rarely better DJ Mustard); and offered a step-by-step tutorial on the art of home invasion (the appropriately prowling "Meet the Flockers"). Best of all, Krazy presented us with a bare-bones but fully realized point of view; YG's opus may not have the sweep or scope of certain other Compton epics, but it does possess a similar sort of street-level specificity without overreaching. This YG's life, we're just looking in. K.M.
41.Run the Jewels, Run the Jewels 2 (Mass Appeal / Sony RED)
41/41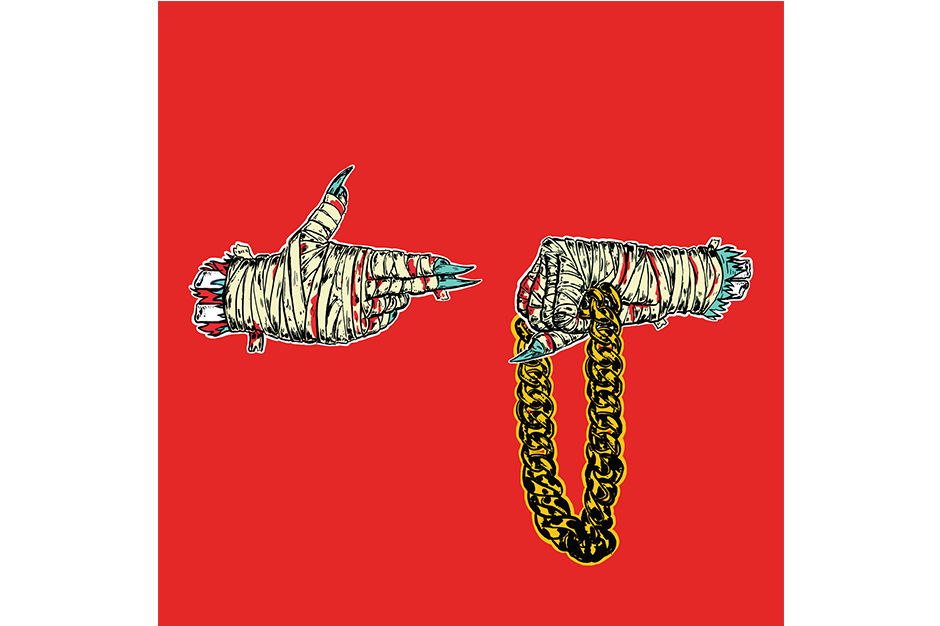 The odd couple pairing of Def Jux founder El-P and Dungeon Family alum Killer Mike bounded into its third iteration this year with Run the Jewels 2, a continuation of the apocalyptic gallows humor of last year's Run the Jewels and 2012's R.A.P. Music. El and Mike are chanting down the same allotment of crooked cops, janky politicians, and wack MCs with the same savage aplomb as last year, but this time, the guest list's bigger and weirder. Beyoncé collaborator BOOTS lends a mournful hook to the police brutality anthem "Early," Three 6 Mafia legend Gangsta Boo stops by "Love Again (Akinyele Back)" for equal-opportunity sexual objectification, erstwhile Rage Against the Machine leader Zack De La Rocha gifts "Close Your Eyes (And Count to Fuck)" his trademark revolutionary rhetoric, and it should be noted that the voices in the margins of "Oh My Darling Don't Cry" come courtesy of Police Academy star and Man of 10,000 Sound Effects Michael Winslow. RTJ2 is more buoyant and driving than its predecessor too, an end-of-the-world party equally suited to soundtrack dancing, fighting, or, perhaps more suitably, both. C.J.