SPIN Singles Mix: 9 Juggernaut DJs, Warbling Spitters, and Lo-Fi Eccentrics
Welcome to SPIN's Singles Mix! Every Friday, the SPIN staff will pick its favorite must-hear tracks from the week for your weekend playlists. From chilly piano-pop to smooth rap to hook-friendly punk, these are the songs you need to hear right now.
1.SPIN Singles Mix: 9 Juggernaut DJs, Warbling Spitters, and Lo-Fi Eccentrics
1/10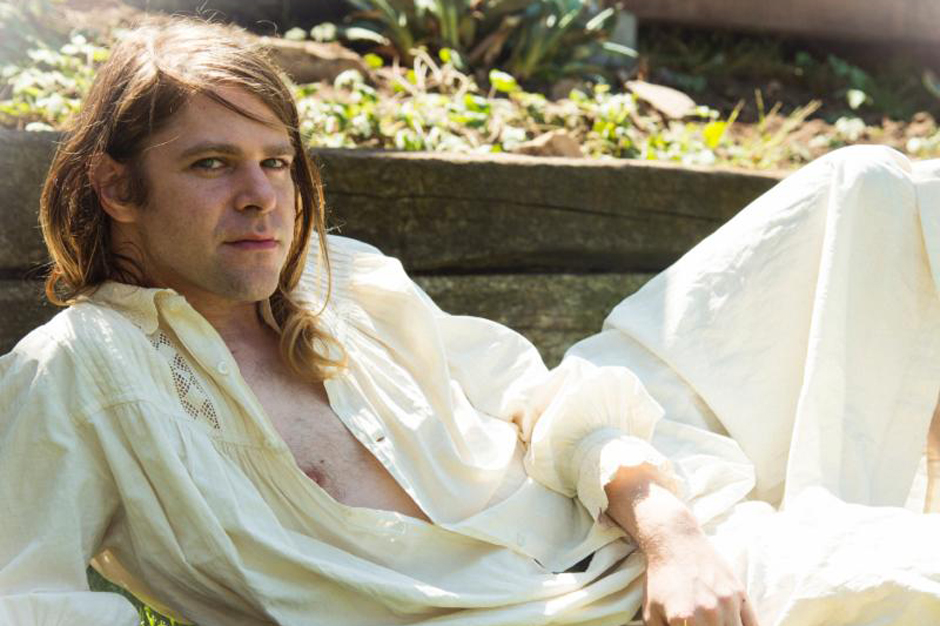 2.Perfume Genius, "Grid"
2/10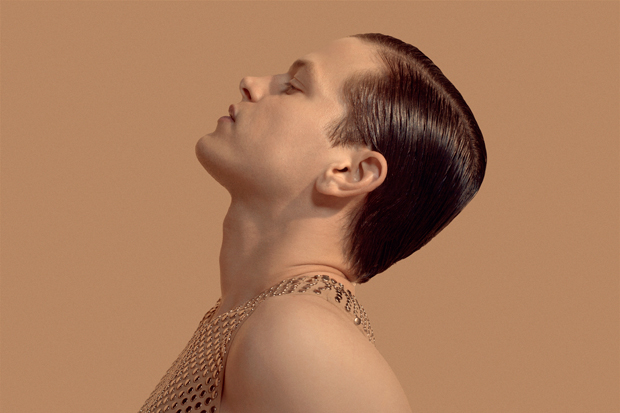 Perfume Genius' Mike Hadreas is known for his mostly piano-led instrumentation, which dovetails with painfully honest lyrics. With the upcoming release of his third album, Too Bright, Hadreas has developed an abrasiveness to undergird his directness with words. In keeping with the pop theatrics of his previously released "Queen" single, "Grid" debuted with its own highly stylized music video, a campy clip directed by Charlotte Rutherford that parallels the song's agitated and sinister production. LUIS POLANCO
3.Calvin Harris feat. John Newman, "Blame"
3/10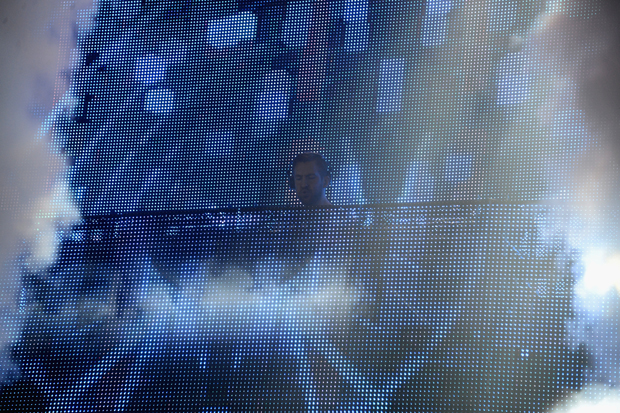 At this point, people will buy pretty much anything with Calvin's name on it. Whether he's building up to the sequel to 18 Months or just releasing singles willy-nilly, we don't mind. "Blame" is a typical Harris production, with metallic syncopated beats and "Love Me Again" crooner John Newman's uniquely nasal but swooping vocals. Maybe this will finally be the song to break Newman, a bit of a U.K. sensation, in the States, but even if not, it'll be the song to break your radios in the coming months. BRENNAN CARLEY
4.Weird Womb, "Luxury Punks"
4/10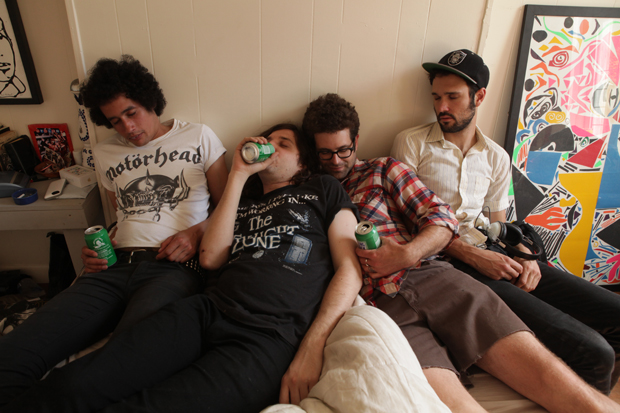 Weird Womb embodies quintessential punk — screeching guitars, riotous drums, and scene-skewering sarcasm — on their newest single, "Luxury Punks." The New Yorkers use the track to tell the story of a fictional punk who gains fame, does cocaine, and then loses it all. Shouted by lead singer Dakota Pollock and recorded by Alex Bonenfant (Crystal Castles, METZ) the clamorous satire be found on the foursome's upcoming Laziness EP, out September 23 through Midriff Records. ISABEL IMPERATORE
5.Kid Ink feat. Usher and Tinashe, "Body Language"
5/10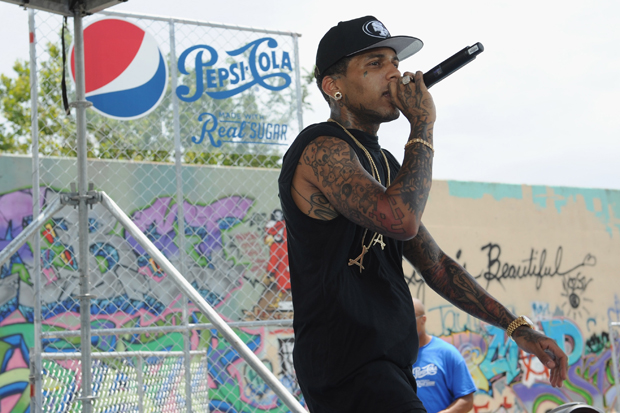 Usher takes command of the chorus on this Kid Ink banger, helmed by producer-of-the-moment, Cashmere Cat. The Norse DJ's beats are a bit harsher than on his recent work with Ariana Grande, but the tone suits Kid Ink's simple vocal delivery. One complaint: This needs 1000% more Tinashe. Her "2 On" demonstrated that she's got the pipes. Why'd Kid Ink relegate her to background vocals on the chorus? B.C.
6.French for Rabbits, "Woke Up to a Storm"
6/10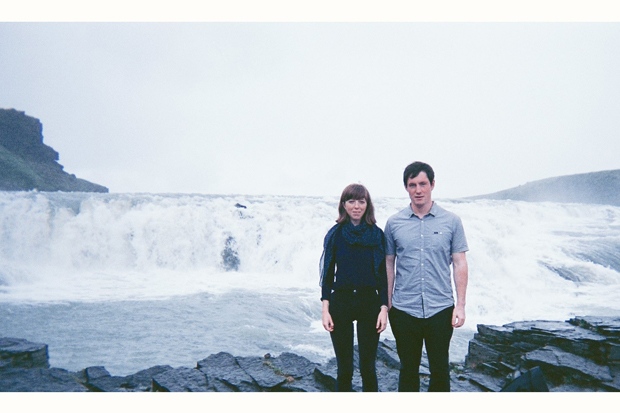 With "Woke Up To A Storm," dream-pop duo French for Rabbits deliver a sentimental piano ballad from their upcoming Spirits LP. The New Zealand pair "ooh" and "aah" their way through this folk-inspired single with symphonic layers, melancholy guitar, and a voice reminiscent of the winter sea shore: barren yet beautiful. MAGGIE ROGERS
7.Wampire, "The Amazing Heart Attack"
7/10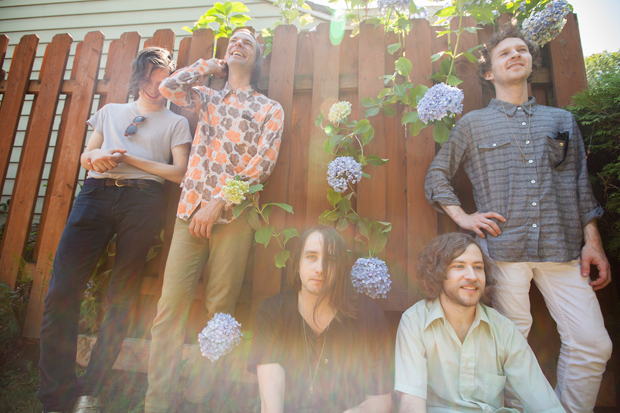 A song that's best suited for the faint-at-heart, Wampire's "The Amazing Heart Attack" opens with a maniacal laugh track and quickly transitions to distortion-heavy guitar riffs that harken back to alt-rock's glory days. The haunting synths and hazy church bells feel ripped from a B-horror flick, but this track is A-list material. MATTHEW LEVINE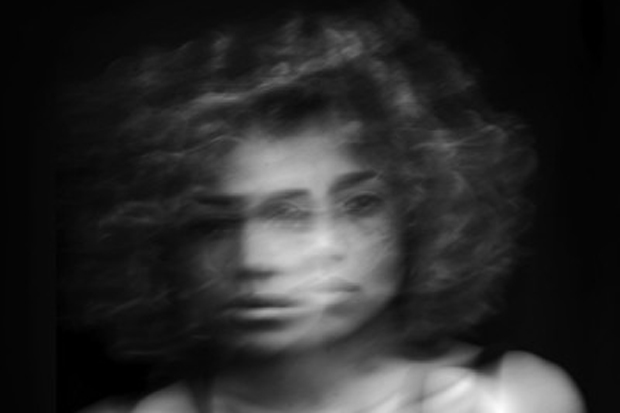 "Deep" is the shimmery debut single from mononym'd newcomer Jones. Driving drums and lush synths surround the London-based singer's confident vocals as she relates her sinking fear of falling in love. Armed with atmospheric production to match the lone, mysterious photo to her name (see above for flashes of James Blake), this one is a groove that will leave fingers snapping and feet skipping in the last rays of late-summer sun. M.R.
9.Swim Good & RLMDL, "Saturday"
9/10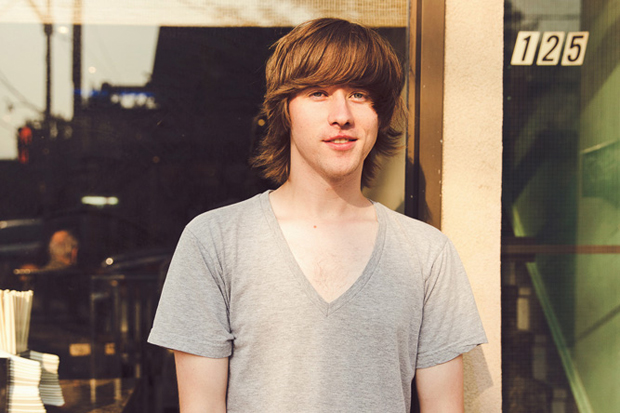 Jon Lawless, the Toronto producer who goes by the name Swim Good, has amassed a laundry list of different genre endeavors, applying his various talents to electro-acoustic serenades and upbeat house cuts. Now, with Canadian dream-pop project RLMDL, Lawless synthesizes his breadth of styles. "Saturday" opens with a bittersweet, symphonic melody that leads into a bass-thumping landscape and reverb-heavy guitar pickings. Just when all seems at peace, the ethereal vocal waves and misty synths crash over you. M.L.
10.Ariel Pink, "Put Your Number in My Phone"
10/10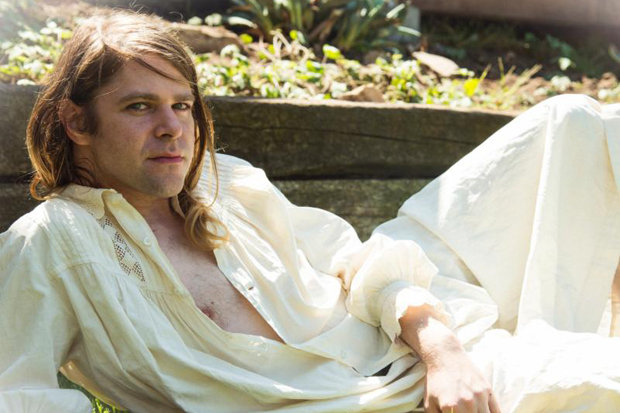 Ariel Pink's camp recently teased the lo-fi whiz's upcoming solo album, the Haunted Graffiti-less pom pom, by saying the record will deliver "unfiltered Ariel," meaning "infectious tales of romance, murder, frog princes, and Jell-O." (As a wise man once said, "There's always room for Jell-O.") "Put Your Number in My Phone," the first single to fall from the 17-track LP, makes good on the promise of love-drunk entanglements: It's a thrift-store-quality crush song, a ditty that's modern in title but throwback in sound and sentiment. KYLE MCGOVERN