Nirvana's Krist Novoselic is supposedly the 10th richest bassist, period. This via The Richest, which appears to have taken the recent-ish Forbes tactic (see yesterday's highest-earning DJ rundown) and created an entire website around money lists. They don't identify their sources, and we can't be sure which other bass-slappers were considered, but there's at least a sort of logical flow to those included. To wit, the No. 1 spot goes to Paul McCartney, worth a supposed $1.2 billion. Similarly the No. 2 rung is occupied by two other frontmen: KISS blowhard Gene Simmons and Sting of the Police, tied at $300 million.
So how much is Novoselic worth?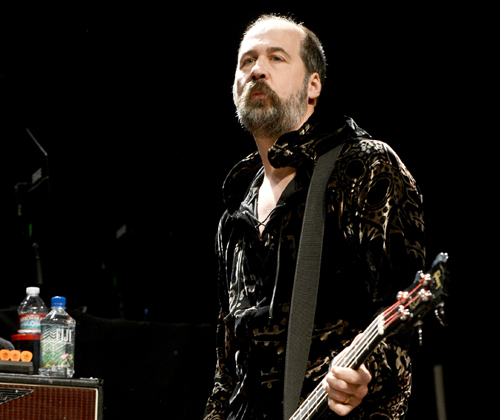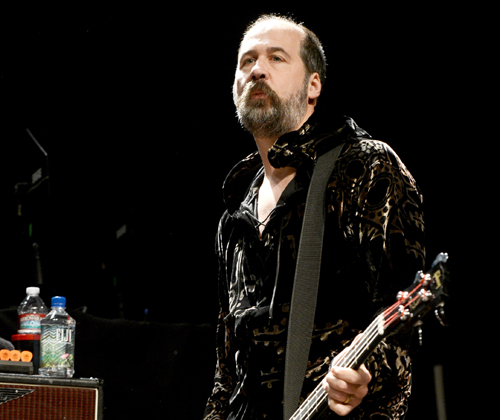 If that shirt doesn't scream $40 million, we're not sure what does. The bottom five:
10. Nirvana's Krist Novoselic – $40 million
9. No Doubt's Tony Kanal – $45 million
8. Black Sabbath's Geezer Butler – $65 million
7. Led Zeppelin's John Paul Jones – $80 million
6. Red Hot Chili Peppers' Flea – $115 million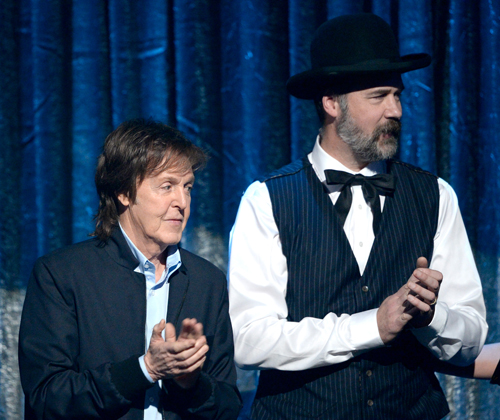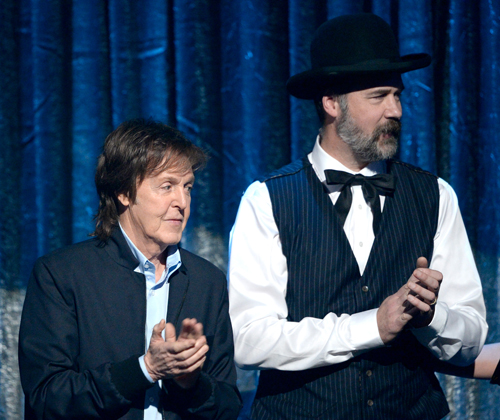 And the fact that he hobnobs with the bass boss helps make the case. The top five:
5. U2's Adam Clayton – $150 million
4. Pink Floyd's Roger Waters – $270 million
2. KISS' Gene Simmons – $300 million
2. The Police's Sting – $300 million
1. The Beatles' Paul McCartney – $1.2 billion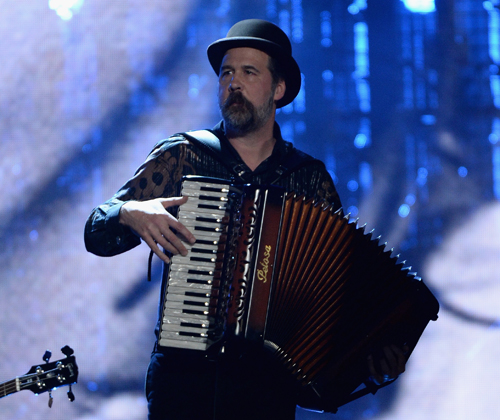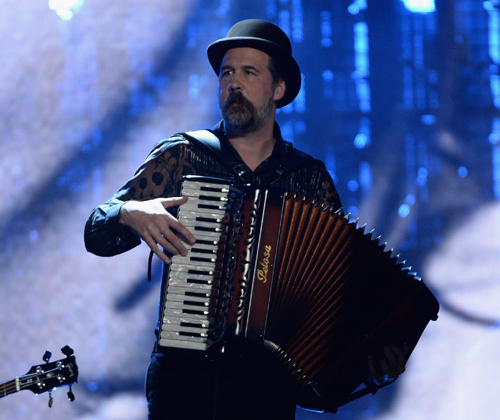 We'd guess that makes him the richest accordionist too. Then again…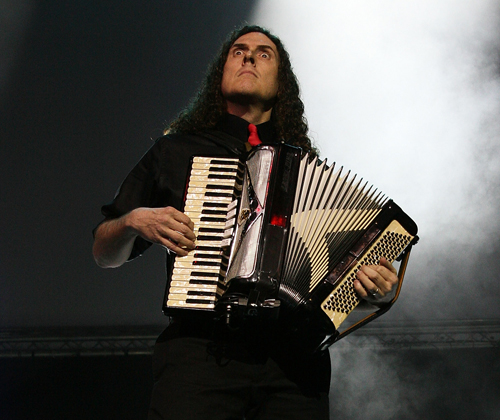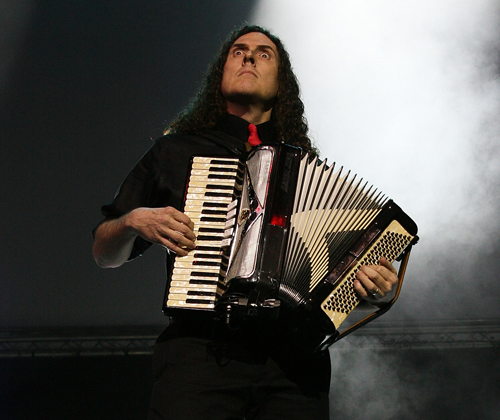 And if air-bass counts, this guy might be the champ: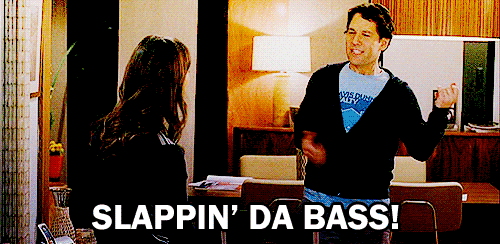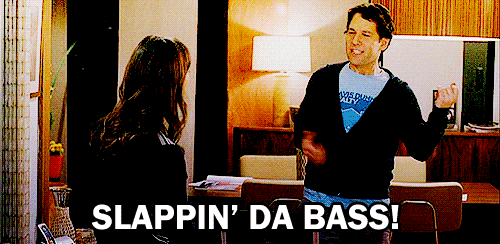 But as far as we're concerned, Novoselic should have it all. Praise Krist.
//www.youtube.com/embed/hTWKbfoikeg?rel=0