Tonight's MTV Video Music Awards featured some of the most incredibly "must rewatch" moments from any awards show in 2014. Below, SPIN has grabbed some of the best scenes from the night in GIF form.
Did MTV just low key spill the details about "Bang Bang" singer Ariana Grande and Big Sean's relationship?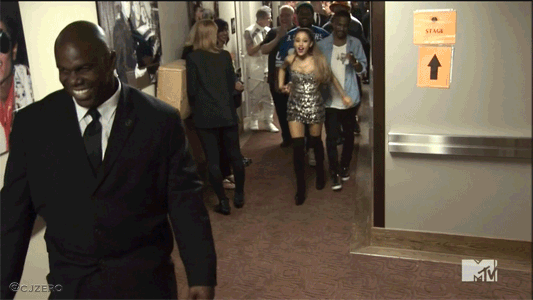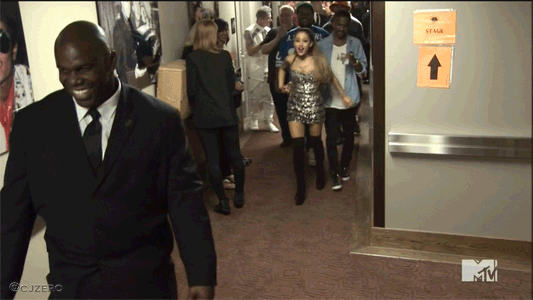 Nicki Minaj continues her ass-tastic reign in 2014, assisted by Usher during "She Came To Give It To You."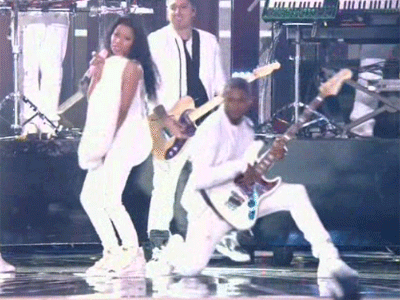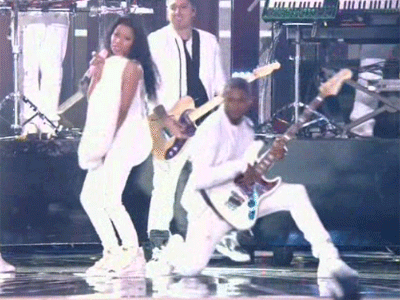 If you slapped it, Usher, then you should've put a ring on it.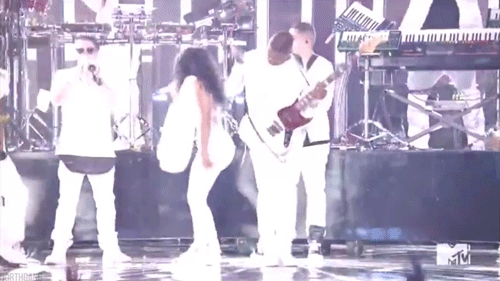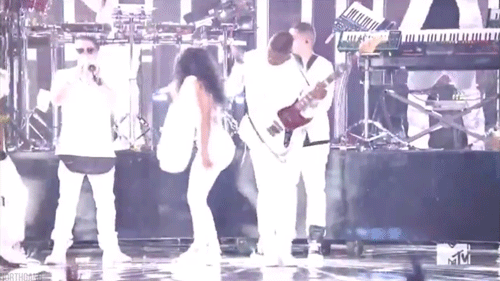 Sam Smith got choked up during "Stay With Me," maybe because he knew how bad the song's video was.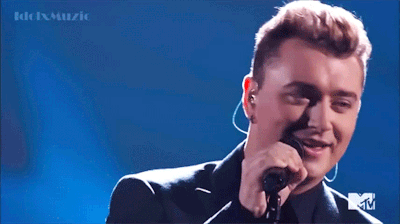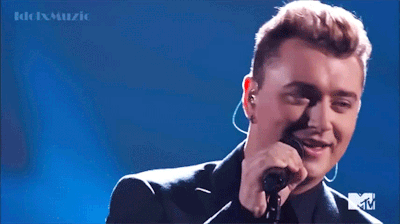 Cows love Lorde, but Lorde might not love awards shows.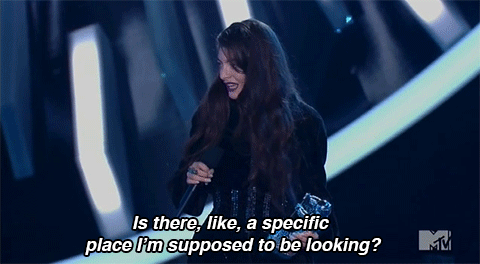 It's alright Lorde, you have Taylor Swift's unrelenting support.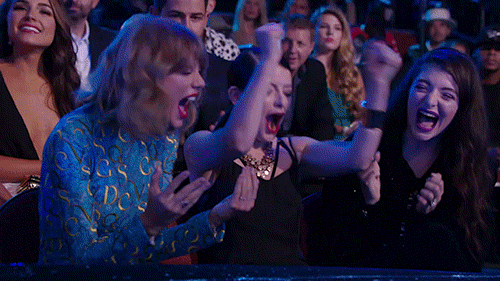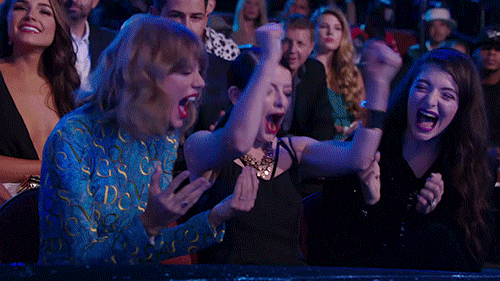 Speaking of T-Swift, the "Shake It Off" singer is kind of queen of GIFs these days, no?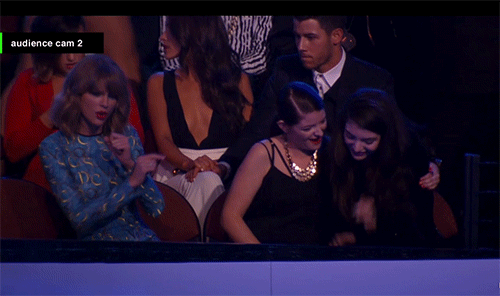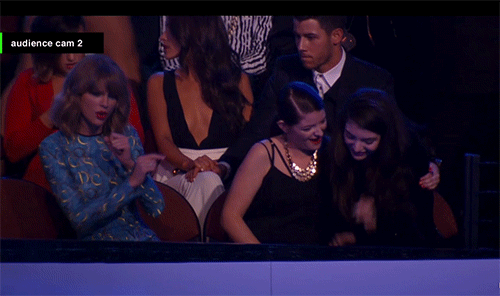 Beyoncé greeted some of her fans before destroying everyone's emotions from inside the theater later that night.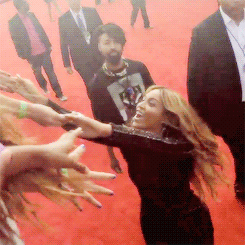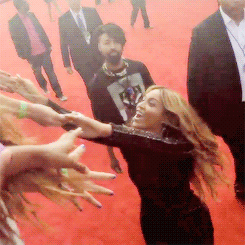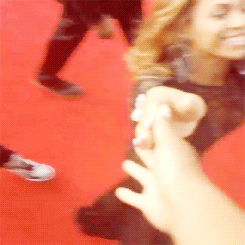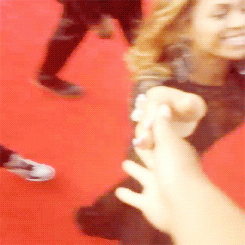 "Look over there," Rita Ora shouts to Iggy Azalea during "Black Widow" as she points offstage. "Taylor Swift is dancing to our song!"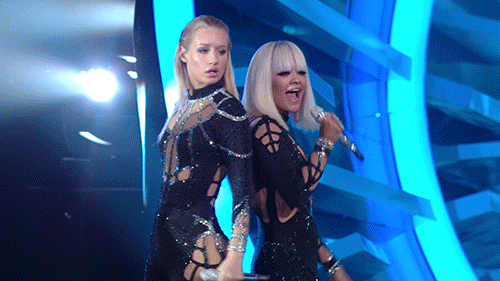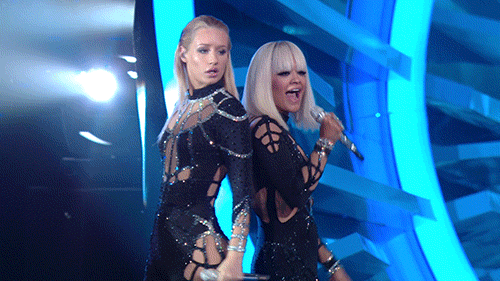 Publicity stunt or not, this was some seriously adorable Carter family bonding.