This week in music, we learned the exact dimensions of Nicki Minaj's hindquarters, and that she was a bit, ahem, butt-hurt over the public's reaction.
We learned that sometimes hard work really does pay off, because "Weird Al" not only had porn made out of his likeness, but scored the very first No. 1 album of his career with Mandatory Fun.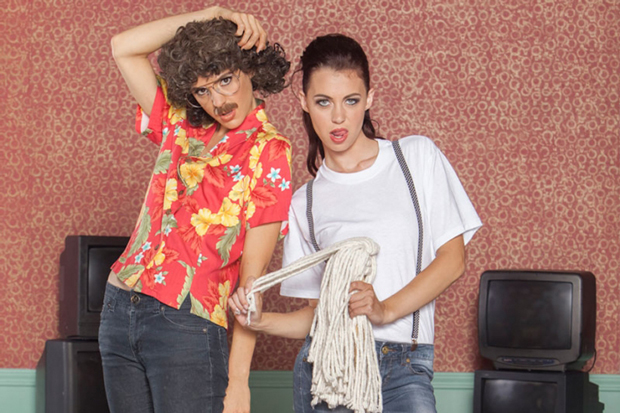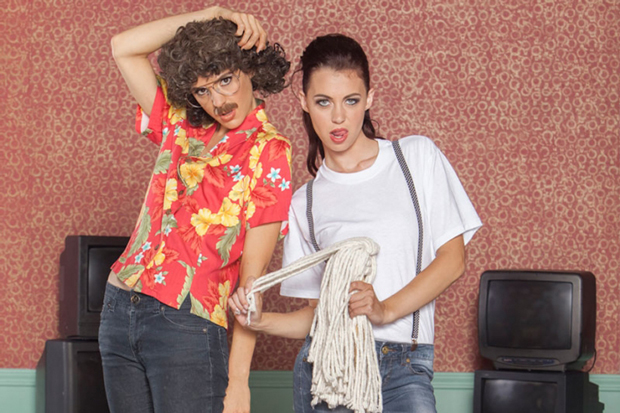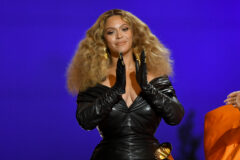 It was, in fact, a porny week overall. Between Nicki's badonk, and Coolio's absorption into the PornHub machine, and the news that Kid Rock has been summoned to court in order to produce a glass dildo.
Hmmm what are we up to… @coolio @Jessica_bangkok pic.twitter.com/unilSkpekc

— Pornhub Katie (@Pornhub) July 21, 2014
And Beyoncé, in the midst of rumors re: her marriage to Jay Z dissolving, got freaky for 50 Shades of Grey. Meet 50 Shades of Bey, who may or may not still be "Crazy in Love":
//www.youtube.com/embed/z4nJX8snP4s?rel=0
Speaking of powerful women with trophy husbands, editor Puja Patel has been playing the Kim Kardashian game and has ascended to D-list celebrity status, "a major success that only took about five hours of playing over the span of two days." She goes on:
I'm currently scoring very well on the "Barfly," "Socialite," and "Dating" scales in this virtual world, which is exactly opposite to the categories I'm scoring well IRL at the moment ("Office Drone," "Deep Sigher," and "Internetting"). Am starting to treat Kim K money like it's real money and was very pleased that my coffee-break Starbucks iced tea cost only $2 today, which is exactly how much money I found in a bush in Kim Kardashian's Hollywood a few minutes earlier.
In related news, GQ's Kim K— er, Kanye West story was great. Turns out just wants to call someone "Mom" again. Also, he too has ditched Jay Z to begin his own one-man Watch the Throne for the next single. And he's relapsed, and is a blowfish now.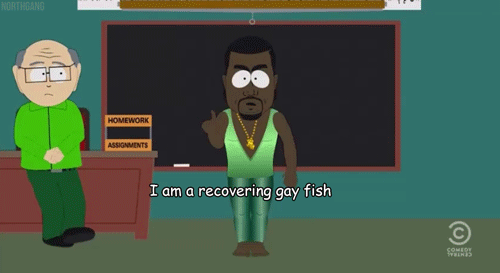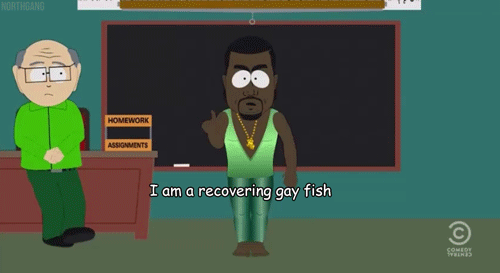 Also, there was Vivian Host's fascinating piece for Red Bull Music Academy about the history of the "Sing Sing" break, an absolute staple of Baltimore club music. Here's where is all began:
//www.youtube.com/embed/CWgvGUvL9Vs?rel=0
New beginnings are a thing too, and with the arrival of "Inside Out" (and "Do You" in the same day), we learned that Spoon may have the comeback record of the year in They Want My Soul. (Admittedly, there's less competition for that title than last year, what with QOTSA, NIN, JT, and MBV). But seriously, this shit's great:
//www.youtube.com/embed/IpT5SBg1Mmk?rel=0
The Disco Demolition sequel the world never asked for happened last weekend and nobody actually cared. Pitbull released a new song and people you wouldn't expect — like us, and Vice — did actually care.
But if we're being honest, as much as we loved the headline generated by that story about the George Harrison memorial tree getting eaten by beetles, and marveled over the insights provided by emo-game OG and Jade Tree founder Tim Owens, we're probably proudest to have uncovered the fact that #SadJackWhite's big day at the ballgame was not a one-off event, but more likely evidence that the Third Man Records kingpin is being forced, against his will, to attend MLB events only hours (maybe minutes) before the shows on his current tour. Read our thorough investigation here…
Jack White is at the Cubs game, and looks like he's at a Cubs game: http://t.co/HTWIxck2JI (Pic: @AndrewCieslak) pic.twitter.com/KjeTyTybWf

— SB Nation (@SBNation) July 23, 2014
And pray to Baseball Jesus (a.k.a. Eddie Vedder) that the White Stripes founder finds peace.