The legendary doom-metal trio Sleep started their return from their two-decade slumber with a string of live dates in 2009, but Friday afternoon guitarist Matt Pike, bassist Al Cisneros, and drummer Jason Roeder issued their first new recording since 1996's totemic release Dopesmoker, a ten-minute monolith called "The Clarity."
From the early parts of this year it's been rumored that the band has been working toward the release of an album, but it wasn't until Adult Swim commissioned a new song for their weekly singles series that the band buckled down and fleshed out a full track.
"Sleep has been sporadically writing riffs for a while now," the trio said in an interview with NPR. "When Adult Swim approached Sleep about a single, Sleep set aside those riffs and wrote the single in a couple days. 'The Clarity' is an exercise in musical stream of thought, as all proper music should be."
Built, like many of the band's best tracks, around Cisneros' thunderous, distorted basslines and the bleary haze of Pike's Tony Iommi indebted guitar snarls, "The Clarity" hearkens straight back to the drone-y, stone-y tunes that the band was working on when they were teenagers. As for its lyrical inspirations, the band blames "a lifetime of marijuana enjoyment" for its weeded-wordplay.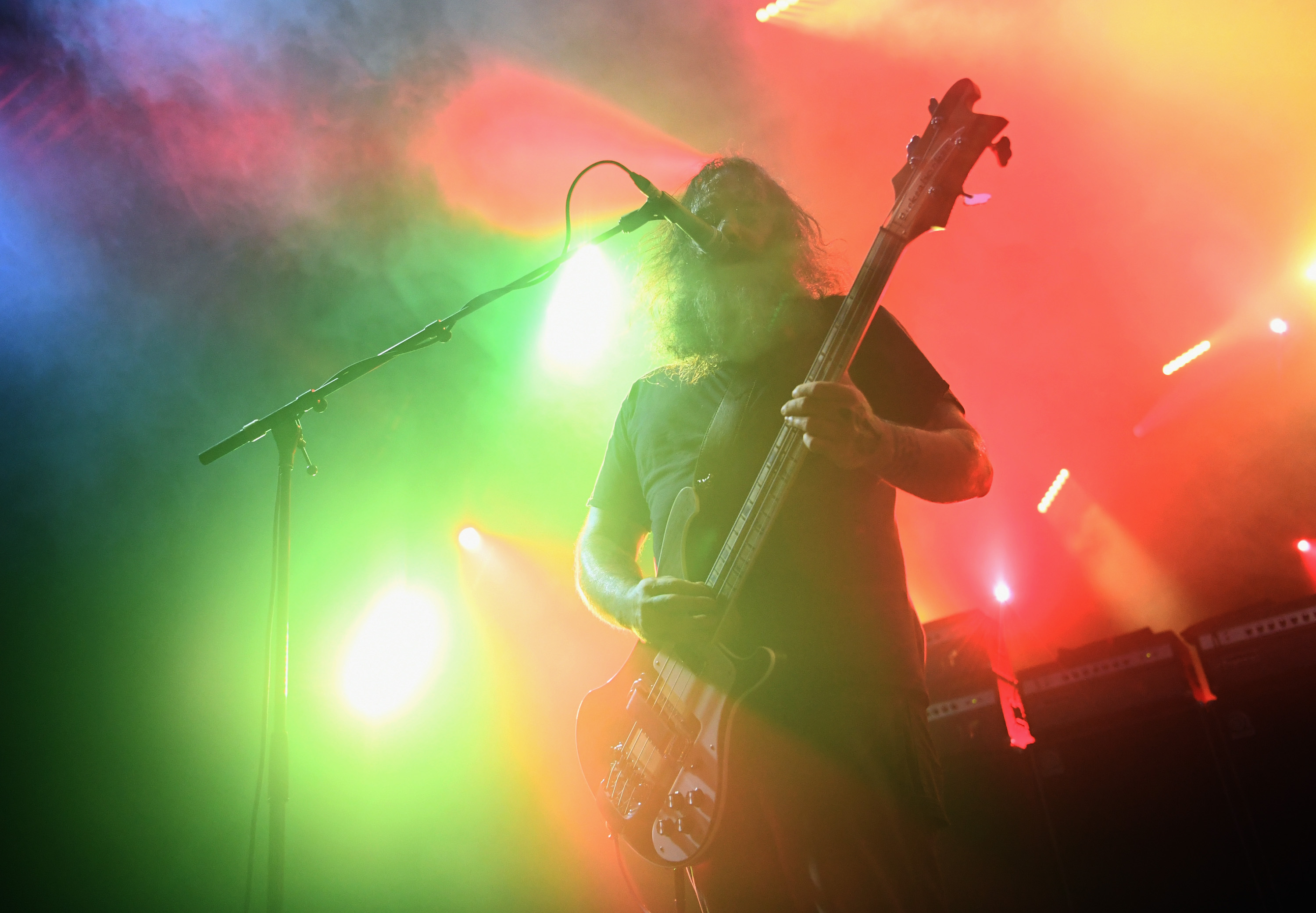 A new album still appears to be far off, however. When asked about the new material that they were working on, Sleep said "it would be impossible to describe any new material from Sleep that does not yet exist."
At least for now there's "The Clarity," which is fortunately longer than some EPs by less languorous bands. Stream it above, or download it on Monday, July 21.