December 16, 1993 was a fateful day for the future of hip-hop. Up-and-coming Bay Area MC Charles "Charizma" Hicks was murdered during a mugging on that date, and it was enough to force his production partner out of the business entirely. That man behind the music was San Jose's Chris Manak, a.k.a. Peanut Butter Wolf. The pair were both a creative duo and best friends, and each was an incredibly promising artist. But while the awful loss initially stifled Manak, it was his want to create a legacy for Charizma that led him to found Stones Throw Records — one of the most influential independent rap labels still going.
In honor of the just-passed 20th anniversary of Hicks' untimely death, Wolf has lovingly amassed the Charizma & Peanut Butter Wolf (Circa 1990-1993) commemorative box set, comprising 40 tracks and four vinyl LPs, plus never-before-seen photos and ephemera from the pair's days running things in Northern California and beyond. The release dovetails nicely with the forthcoming Stones Throw retrospective/documentary, Our Vinyl Weighs a Ton — both arrive on May 27. Ahead of the Charizma box, however, Peanut Butter Wolf has chosen his 10 favorite songs from the set to stream on SPIN, below.

What's more, he's shared commentary on each of those tracks. Hit play on the Circa 1990-1993 stream and read along as Manak looks back at the foundation of his modest empire.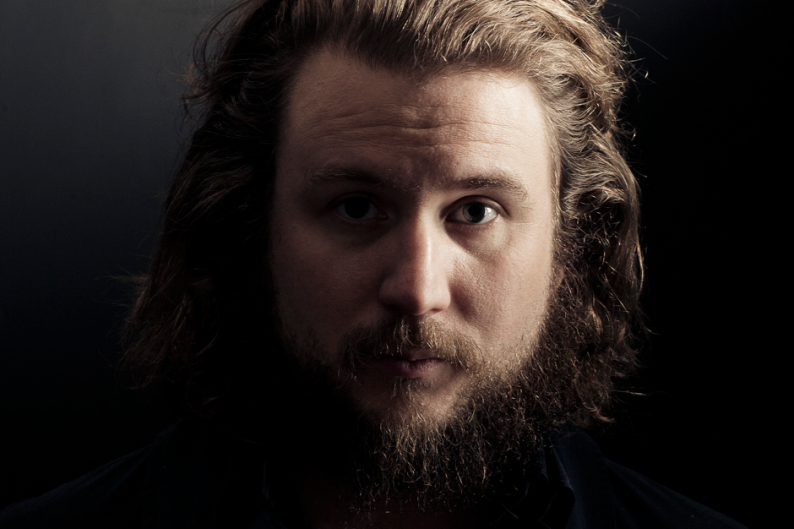 "Raquel"
This was one of the earliest recordings we did. The sampler I was using didn't have sequencing so I had to hit the loops live every time. The sampler belonged to Jeff Jank, who I was in a rock group with at the time and who has been the art director/web designer of Stones Throw for the past several years. And this song was pre "Charizma and Peanut Butter Wolf" — we were Charlie C and Chris Cut. The vocals were done live to cassette because neither of us had multi-track equipment and weren't serious enough yet to go into an actual recording studio.
In those days, I was recording with, like, 10 different rappers, trying to do a compilation album similar to one Marley Marl did in 1988 with all of the rappers over my beats, but as I spent more time with Charizma, I realized he was the one I wanted to spend all my time with. He had the most promise, and we also got along better than I did with any of the other rappers. He was almost as weird as me. Or maybe weirder.
"It's Trendy"
This one never got mixed down while he was alive and wasn't released till now. About half of our original reel-to-reel tapes were ones I held onto through the years that I paid for back when we were going to studios. The other half were bought by Charizma back then and held onto by his mom after he died. I totally forgot that he had master tapes until I told her, a few months ago, that I was doing this project and she offered them to me. She was always so supportive of his career while he was alive and has been so helpful to me in putting together this box set 20 years after he's gone. She had master tapes, pictures, videos … you name it — a lot of stuff I'd never seen or heard before.
"It's Trendy" was inspired musically by "Take It Personal" by Gangstarr. We made that one right around the same time and always looked up to Guru and Primo.
"My World Premiere"
This song was kind of a fluke. It was the simplest beat of any song I ever did for Charizma. Basically, we did a song called "Red Light, Green Light" before we got signed to Hollywood Records and afterwards we decided to remix it with different lyrics and a kinda different beat. Back then, I'd layer three or four drums sounds together from different sources, and we had just finished recording and mixing this remix when I decided to strip almost everything down to one drum and a bass sound, then slowed it all way down.
This was all done at Fantasy Studios, which Hollywood had booked and was three times the price per hour we'd been paying at our local studio. So since we'd finished the remix, we stayed and experimented with that stripped beat. Charizma did one long verse, then we recorded several tracks of him and I pretending to be party people in the background. We sped up the tape and slowed it down while recording our voices to make it sound like a bunch of people rather than just us two. And the simplest of all our songs ended up being the one we're now most known for.
"Methods"
I think this was the last song we recorded before he passed away. Our earlier songs were all "hype" because it was that Black Sheep, "The Choice Is Yours"/House of Pain, "Jump Around"/ A Tribe Called Quest, "Scenario" era. But when we recorded this, hip-hop had started getting much slower and darker. Fittingly, musically, "Methods" is a very sad and emotional-sounding song, although I never could've predicted it'd be our last, or the reason for that. It was my idea to have it go 45 seconds before the drums come in, and Charizma actually integrated a line from a rap I wrote in 1987, when I wanted to be a rapper. Of course, he made it sound cooler than I ever could: "Dreaming of the usual, a rap beat." I was so excited he used that line.
"The Countdown"
Possibly my favorite Charizma song and the only one I didn't work on. It was produced by G-Luv who was in a San Jose hip-hop group, Homeliss Derilex, that Charizma and I looked up to. Unfortunately, G didn't have the master to the song, but a friend of his found out we were doing the box set and gave us a dub from cassette. It's really hissy and lo-fi, but you get the idea when you hear it.
"That's Word"
That song never got finished while he was alive, but soon after Charizma passed away, I met up with Dan the Automator, who lived not too far from me. He was in the middle of doing the Dr. Octagon record, but agreed to mix some music down for me on the side as a favor and he did this one. I always felt like it didn't have enough bass, but Automator was really good with compression and brought stuff out in the song that I couldn't. I remember he'd always play songs he was working on against songs on The Chronic to compare sonically, because he was a big fan of Dr. Dre's mix-downs and mastering, even though his music (and mine) was so different.
"Apple Juice Break"
That was made strictly for our live shows. They were high-powered, and Charizma would be running around, getting the crowd so excited that we needed a break — highs and lows are the secret to a good live show, in my opinion. So when that would come on, we'd sit down and drink actual apple juice and take a breather, then follow it up with another energetic song. It split our show in half like an intermission. I never had any intention of the track being heard outside of a live setting, but when I released the Charizma album in 2003, I added that in there, kinda as in insider tribute to him. Still, a lot of people liked it without the context. There's even a blog that named themselves after it.
"Tell You Something"
That was recorded in the East Bay, in the same studio as 2Pac's "I Get Around," the Luniz' "I Got 5 On It," and Club Nouveau's "Why You Treat Me So Bad." I remember there was a gold record on the wall for the latter, and according to the engineer, when the Luniz saw that, it gave them the idea to sample "Treat Me" to make their own hit record, which ended up being bigger than the original. Funnily enough, Charizma's sister, who pretends to be Charizma's female love interest in "Tell you Something," was going out with Yukmouth of the Luniz at the time. She eventually had a baby with him and is still with him to this day.
"Charizma What"
That was, from what I remember, the first song we did in an actual recording studio instead of my bedroom, where we used a Radio Shack mic and other shitty equipment. It was also the first time I could really hear Charizma's potential. I remember thinking, "He could be as big as LL Cool J." He had the same confidence and appeal with the ladies. We also recorded a song called "High School Love" around that time which sounded like the softer, more vulnerable side of LL. That's Charizma's mom's favorite song and was recorded around the same time as "Charizma What."
"Devotion"
That song went through more major rebuilds than any other. We seriously have, like, four versions I can think of off the top of my head that are completely different from each other. My favorite version is the last one we did in '93. It's much slower than the others and Charizma comes off more confident. I sampled from flute player Herbie Mann, but just used sounds and created my own melody. I kinda remember being inspired by the Pharcyde's "Otha Fish" musically when I made that.