What follows is our obit for beloved Brooklyn garage-rock band the Vivian Girls; above, please enjoy photos from their farewell gig this past Sunday night at BK's Baby's All Right.
The Vivian Girls, a Brooklyn independent band known for heavily distorted yet classical-informed pop melodies — and for carrying on a spirit of DIY entrepreneurship — died on Sunday at the Brooklyn venue Baby's All Right at the age of 7.
Formed by Cassie Grzymkowski (who sang and played guitar under the pseudonym Cassie Ramone), bassist "Kickball" Katy Goodman, and drummer Frankie Rose, the Vivian Girls took their name from the work of outsider artist Henry Darger, and built a sound influenced by the streamlined songcraft of the Ramones and the Go-Betweens, the feedback and aggression of the Wipers, the heartbroken euphoria of various Brill Building-informed girl groups, and the friends-on-an-adventure spirit of countless American garage bands. They recorded three albums, with 2011's Share the Joy being the last, and worked with three different drummers, with Fiona Campbell being the last. Ali Koehler also spent time with the band before leaving to play with Best Coast.
Grzymkowski has ruled the cause of death as the band members moving in different creative directions, and the common rock'n'roll instruction to live fast and leave a good-looking corpse.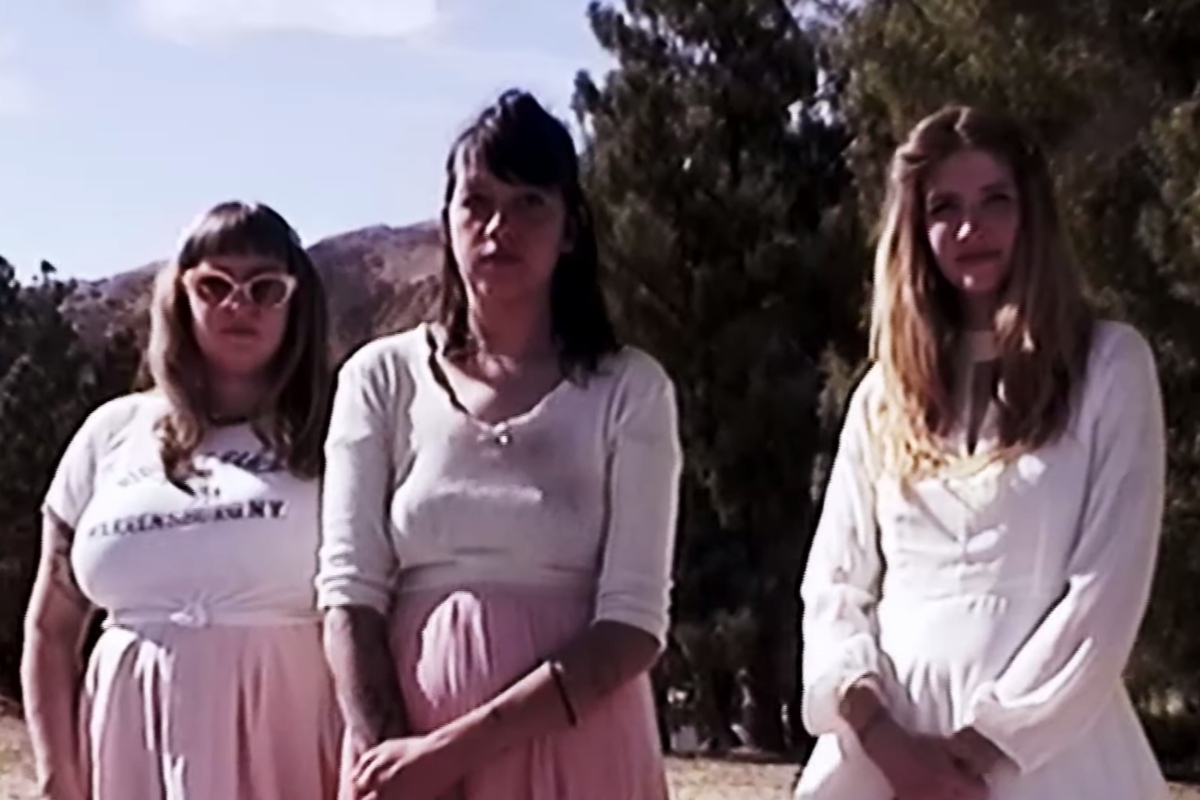 "There's no point in keeping something going if it doesn't feel fresh and exciting," Grzymkowski tells SPIN. "We've been a band for seven years, but have been mostly inactive for the past three years or so. We decided that we should break up the band in order to move on with our lives, as a symbolism of a fresh start for each of us as individuals."
During their existence, the Vivian Girls were admired for their strong work ethic — which including playing nearly every small venue in Brooklyn multiple times a month at the start of their existence, and touring the country in Goodman's Honda Civic — not to mention their ingratiating harmonies and skill at bringing a female presence to a scene that continues to have issues with gender parity. Concurrently, they often faced criticism from those who conflated their pared-down, direct approach to instrumental amateurism, and faced the sexist questions and uncouth Brooklyn Vegan anonymous comments common to any woman that steps into an overwhelmingly male scene.
"Dealing with sexist remarks and bad press was very hard for me at the time," says Grzymkowski. "I think I was the worst at handling it out of anyone. Anything anyone said sent me into an emotional sinkhole. But then at one point something snapped, and I stopped reading my own press for the most part, and now if someone says something negative, I'm able to get over it way easier. It's made me a stronger person in the long run."
To those who worked with the band, Vivian Girls will best be remembered as representing a particular moment in New York alternative rock, when the spotlight turned from such Manhattan artists as the Strokes and Interpol to Brooklyn artists that were more direct, less arch, and intently small-scale.
"I love the Vivian Girls," says Ric Leichtung, a Brooklyn concert booker and show promoter, late of 285 Kent and currently working at Baby's All Right. "Pretty much everybody who was around a few years ago in the DIY scene loved them too. It was pretty much unanimous, you know. You could go to any show in the scene and you could probably see one of them there hanging out. Yeah, I mean Vivian Girls are a band that, even though they had a very grassroots mentality that the DIY scene identified with, they didn't make music that was necessarily difficult or inaccessible. You could play Vivian Girls to your mom or your square brother who's a lawyer, and they would probably still like it."
Though Leichtung prefers not to conflate the ending of the band to the ending of a particular era, he does add that "there just aren't very many good garage bands that are coming out of New York right now. I mean, more and more often I'm finding that people will refer to rock music not by it's sub-genre or micro-genre, but just as a broad term — as guitar music, which is hilarious to me. So I guess I kind of feel like the New York garage revival has been over for quite a while. And I suppose you could say Vivian Girls playing their final show could be the actual nail in the coffin."
Shirley Braha, formerly the host of the New York public television indie rock showcase New York Noise and the similarly inclined online MTV program Weird Vibes, was an early adopter and close confidant of the group, playing their debut video, "Tell the World," on her program. She prefers to remember the good times: "Rather than mourning what could be, I'd rather just appreciate what is, because there's so much to enjoy. When Vivian Girls came around, it felt like it was officially a fresh chapter in the Brooklyn DIY scene, one that was a little more indie-pop oriented. It started in 2008, but 2009 felt magical, when it seemed like everyone had already moved to Brooklyn, lost their jobs and were partying and playing shows every night while collecting unemployment.
"They encapsulated so much of what I wanted from music," she continues. "I've always been into indie-pop girl groups with a punk element, and Vivian Girls did this so well. It was so catchy, such great hooks, and never too clean. Cassie's vocals had an authenticity that really connected with me. Her feelings felt very real."
The Vivian Girls are survived by Grzymkowski's band the Babies, Goodman's band La Sera, and the ongoing solo career of Frankie Rose. In lieu of flowers, the DIY spirit the band subscribed to would suggest that you consider forming your own band with your friends, or at least getting a new tattoo.