The Foo Fighters' next album is "fucking ON," but meanwhile drummer Taylor Hawkins plans to fly solo. The CBGB movie's Iggy Pop has formed a new side project called the Birds of Satan with bassist Wiley Hodgden and guitarist Mick Murphy, who both also play alongside Hawkins in self-described "'70s dirt rock cover band" Chevy Metal. The Birds of Satan's self-titled debut album lands on April 15 via Shanabelle Records.
Spanning a total of seven tracks, the upcoming set features contributions from, who else, Dave Grohl and Pat Smear, as well as percussionist Drew Hester and keyboardist Rami Jaffee. According to a press release, The Birds of Satan opens with a nearly 10-minute prog-rock epic ("The Ballad of the Birds of Satan"), before diving into hard rock ("Pieces of the Puzzle"), balladry ("Raspberries" and "Too Far Gone to See"), and guitar heroics that would make Eddie Van Halen proud ("Wait Til Tomorrow").
Pre-orders of the LP are currently available through iTunes and come with an instant download of album track "Thanks for the Line." Find the cover art and track list below, and watch a promo video for the record (starring Drew Hester as a middle-aged, coke-snorting wash-out) above.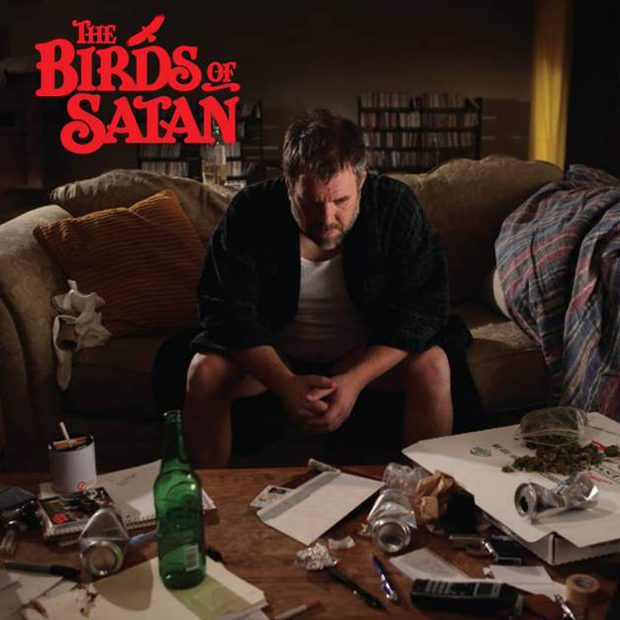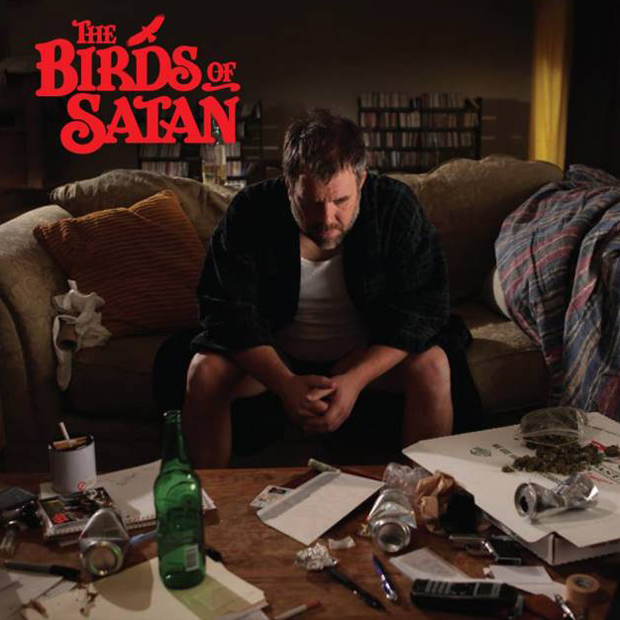 The Birds of Satan track list:
1. "The Ballad of the Birds of Satan"
2. "Thanks for the Line"
3. "Pieces Of The Puzzle"
4. "Raspberries"
5. "Nothing at All"
6. "Wait Til Tomorrow"
7. "Too Far Gone to See"