The winners of the 2014 Sundance Film Festival have been announced, and music reigns supreme.
The top dramatic film is Whiplash — that "bebop Black Swan," starring J. K. Simmons as a maniacal drum teacher, nabbing both the Grand Jury Prize and the Audience Award in the U.S. Dramatic race. Meanwhile, Nick Cave's reality-blurring 20,000 Days on Earth is the only other feature to nab two awards (lower profile though they may be): one for directing, and one for editing in the World Cinema Documentary category.
What's more, the musical written and directed by Belle & Sebastian's Stuart Murdoch has nabbed the honor with the longest title on the list, which has got to count for something. God Help the Girl wins the "World Cinema Dramatic Special Jury Award for the Delightful Ensemble Performance, and How the Director Brought His Own Unique Universe Into Cinema." We assume there wasn't stiff competition in that frame.
While Rich Hill — a small-town heartbreaker about family bonds and future dreams — nabbed the jury prize for U.S. doc, Alive Inside: A Story of Music & Memory picked up the audience award. That one studies the effects of songs on Alzheimer's patients. For their work on Kumiko, the Treasure Hunter, Austin psych-pop weirdos the Octopus Project were presented with the U.S. Dramatic Special Jury Award for Musical Score.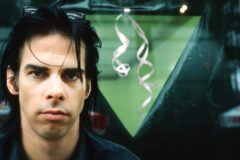 Another SPIN Sundance favorite picked up the Waldo Salt Screenwriting Award — The Skeleton Twins, a Duplass brothers dysfunctional-family dramedy starring Kristen Wiig and Bill Hader as suicidal siblings. Also, Chapel Perilous, a short featuring an appearance from Sun Araw, won the Short Film Audience Award. And Low Down, about jazz pianist Joe Albany, featuring a Flea cameo, got a cinematography nod in the U.S. Dramatic category.
Other top honors went to: To Kill a Man (World Cinema Grand Jury Prize: Dramatic), Return to Homs (World Cinema Grand Jury Prize: Documentary), Difret (Audience Award: World Cinema Dramatic), and The Green Prince (Audience Award: World Cinema Documentary).