SPIN's 40 Best Hip-Hop Albums of 2013
Acid rappers, banana clippers, black unicorns, born sinners, step brothers, beautiful pimps, money magnets: We put numbers on the horde.
1.SPIN's 40 Best Hip-Hop Albums of 2013
1/41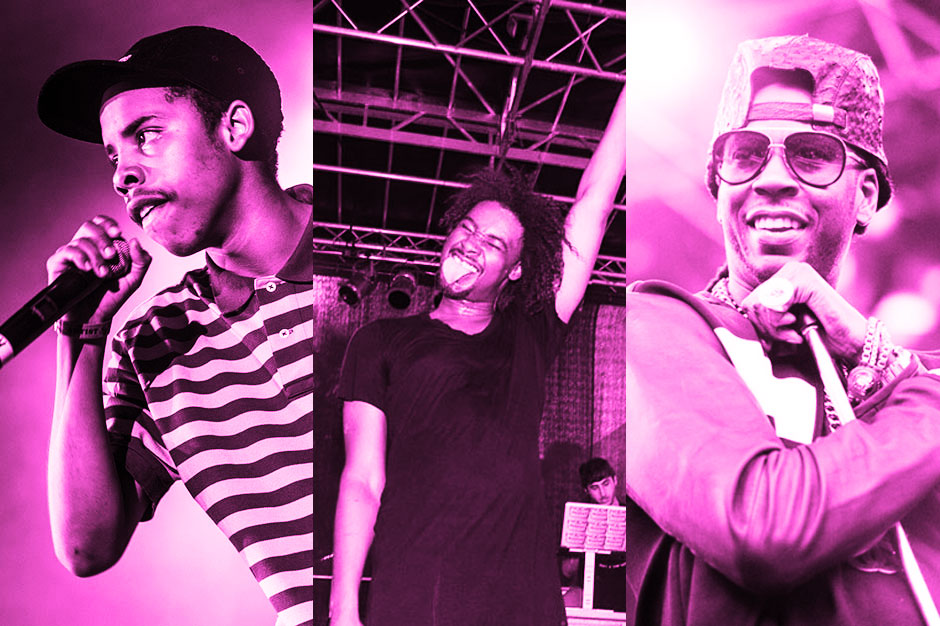 2.Starlito & Don Trip, Step Brothers 2 (Self-Released)
2/41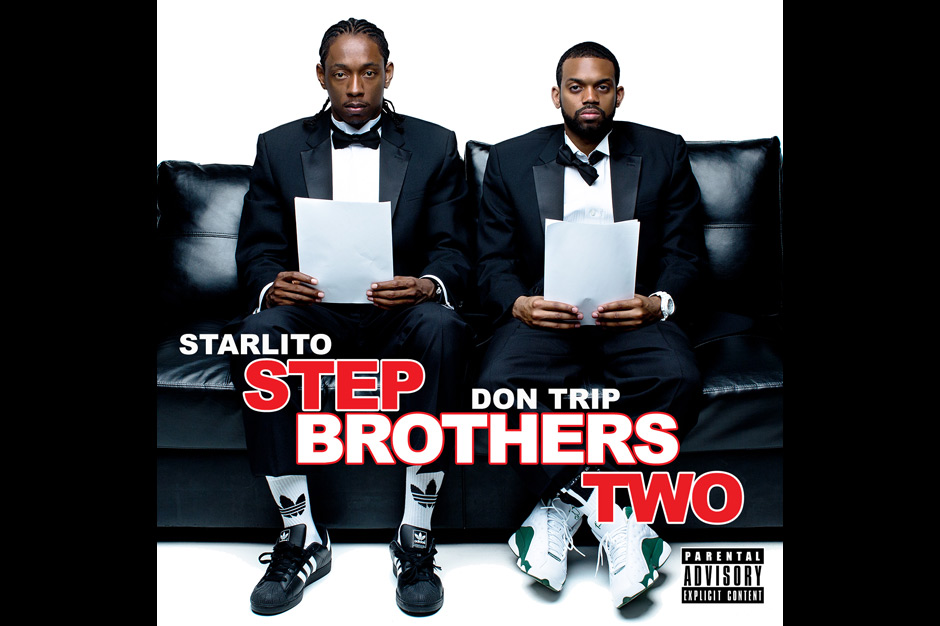 The original Step Brothers, the 2011 mixtape from Memphis rapper Don Trip and Nashville rapper Starlito, was a spirit-of-competition record, with the pair basically trying to out-rap one another with a few pauses for introspection throughout (and clips from the 2008 Will Ferrell and John C. Reilly comedy, of course). The thing felt optimistic, the result of both rappers' buzzing careers at the time: Don Trip had a minor hit on his hands with "Letter 2 My Son" and 'Lito was carving out an eccentric lane for himself free from the grip of Cash Money. Then, something happened: These two mega-talents came to the conclusion that conventional rap success wasn't worth the compromise. And so, Step Brothers Two feels much more embattled and dark and all the better for it: Swooping trap meets Sigur Rós strings on outsider anthem "Leash On Life" (whose empathy even reaches to school shooters), while storytelling street rap is taken to the level of Greek tragedy on "Caesar and Brutus." BRANDON SODERBERG
3.Tink, Boss Up (Self-Released)
3/41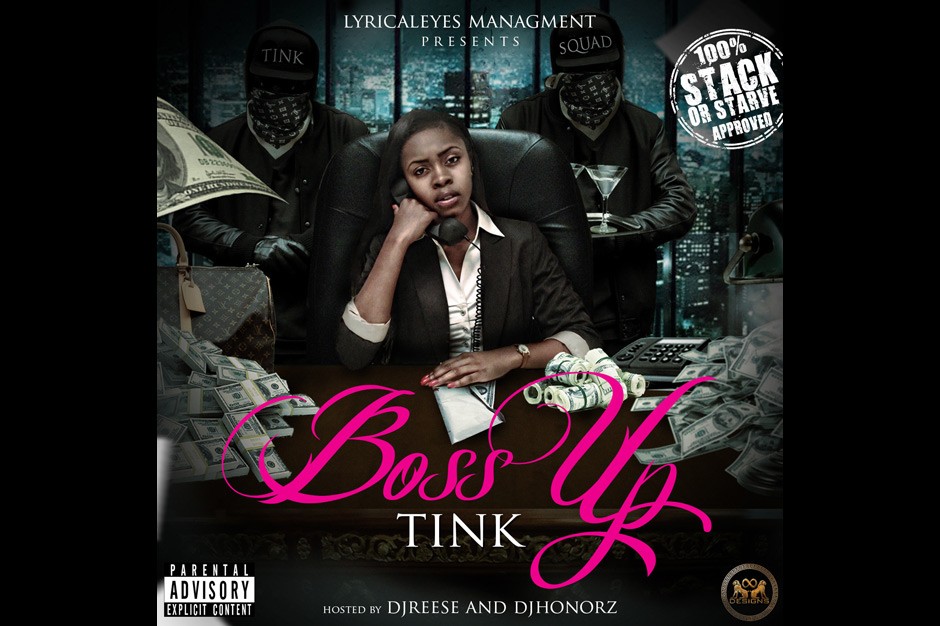 "I'm that rapper slash singer / I'm your baby mama's ringer / I'm that bitch who made a hit off the strength of middle fingers." As mission statements go, you could do worse than that type of IDGAF brush-off, as Tink does on "Money Money"; but as one of Chicago's most promising rappers, her whole steez is about clipped disses and smarter-than-most boasts. Her versatility pushes past the jagged bounds of Drillinois — a quadruple threat of savvy lyricist, dreamy R&B crooner, young trap-savvy bow-thrower and chooser of atypical beats, like the hot-tub bubble rubdown of "Reasons," in which she provides a woman's counterpoint, of sorts, to the flagrant emo-manizing of Drake's recent material. Tink's chutzpah might tempt you to compare her to Nicki Minaj, but the mix is more Future-esque, and by that standard, she's definitely the future, too. JULIANNE ESCOBEDO SHEPHERD
4.Tech N9ne, Something Else (RBC/Strange)
4/41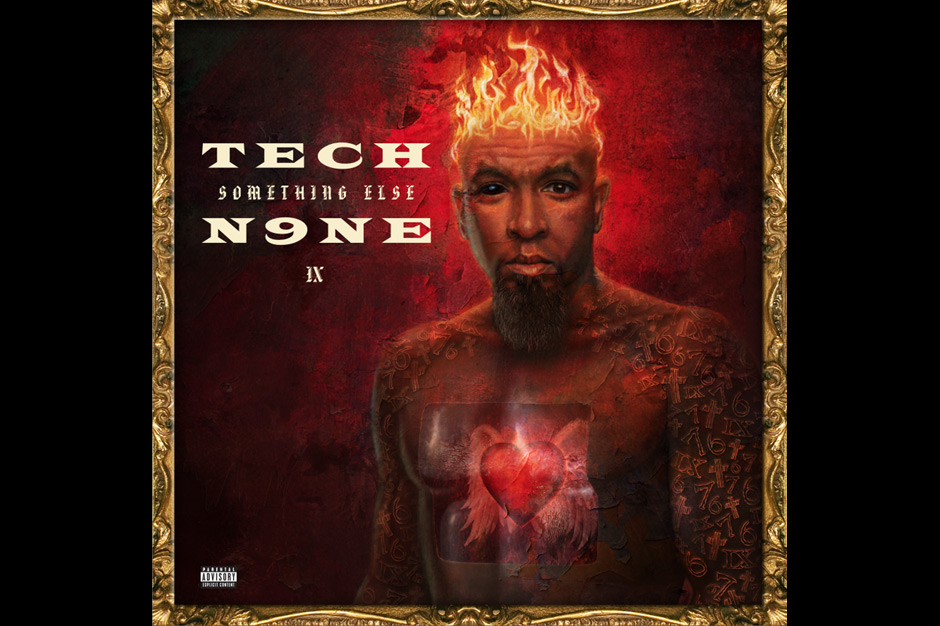 Watch out, sings T-Pain, Tech N9ne's "breaking into colored people's houses"! Or maybe he already did — witness his 2011 breakthrough All 6s and 7s — and Something Else simply finds him picking the rest of the locks. He's in superstar form here, judiciously doling out true confessions ("I'm Not a Saint") and starry cameos — yep, that's three-fourths of the Doors on "Strange 2013," recorded before Ray Manzarek died. Tech Nina does the kind of stuff that only he can get away with, from bellowing alongside Serj Tankian of System of a Down to breaking down 80 minutes of music into the Earth's elements of fire, water, and earth. He's still got the awesome chopper style "Straight Out the Gate," and hes still commands respect for his idiosyncratic, explosive brand of rapcore. MOSI REEVES
5.A$AP Ferg, Trap Lord (A$AP Worldwide/Polo Grounds/RCA)
5/41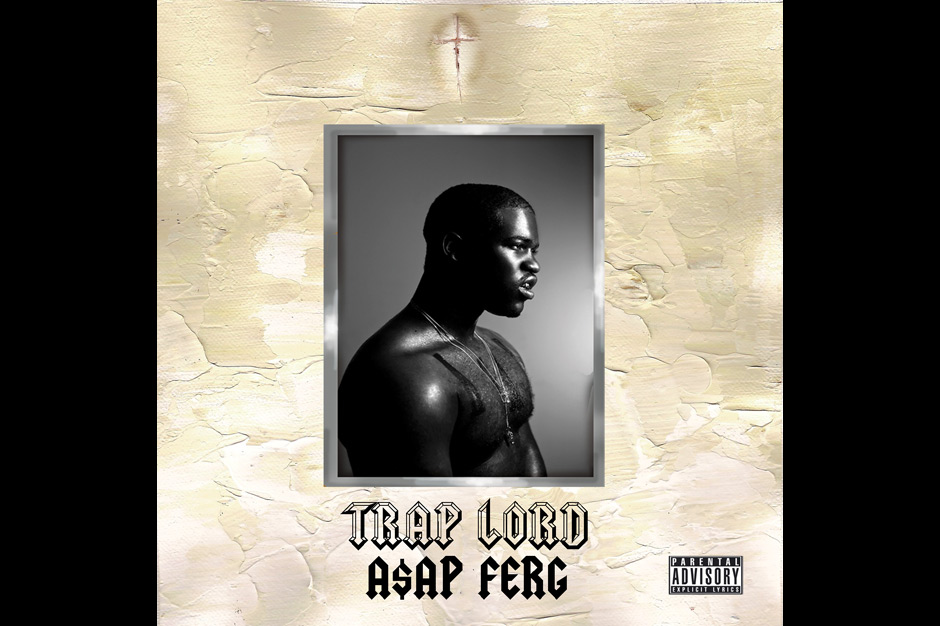 It was ostensibly Rocky's year — Harlem's prettiest dropped Long.Live.A$AP in January, logged mucho face time with Rihanna on tour, and generally ascended to rap's princely ranks. But since his compatriot Ferg hit street jackpot with 2012's "Work," it was clear the ultimate #cozyboy was gonna sneak up from the cut and emerge as A$AP's sleeper king. Meanwhile, "Shabba Ranks" was a tyrannosaurus of a summer single, a voracious brag/celebration of one of the illest dudes to ever do it that was searing and gilded enough to warrant a remix from the dancehall king himself. Ferg spit the full album in Sugar Ray stance, playing offense on quintessential uptown tracks chronicling a thumping life of slanging-banging-training-and-cocaineing (and sometimes all at once), more steely-eyed declaration than wordplay. Beneath the armor, though, lurked a thoughtful, developed dude who played the game because he had to, with tears you could almost hear on "Hood Pope" (and some of the best sub-bass of the year courtesy producers Very Rvre). As the Capo to Rocky's Juelz, Ferg is certainly not a simple man. But never forget: Trap Lord! Album in stores now! J.E.S.
6.Mac Miller, Watching Movies With the Sound Off (Rostrum)
6/41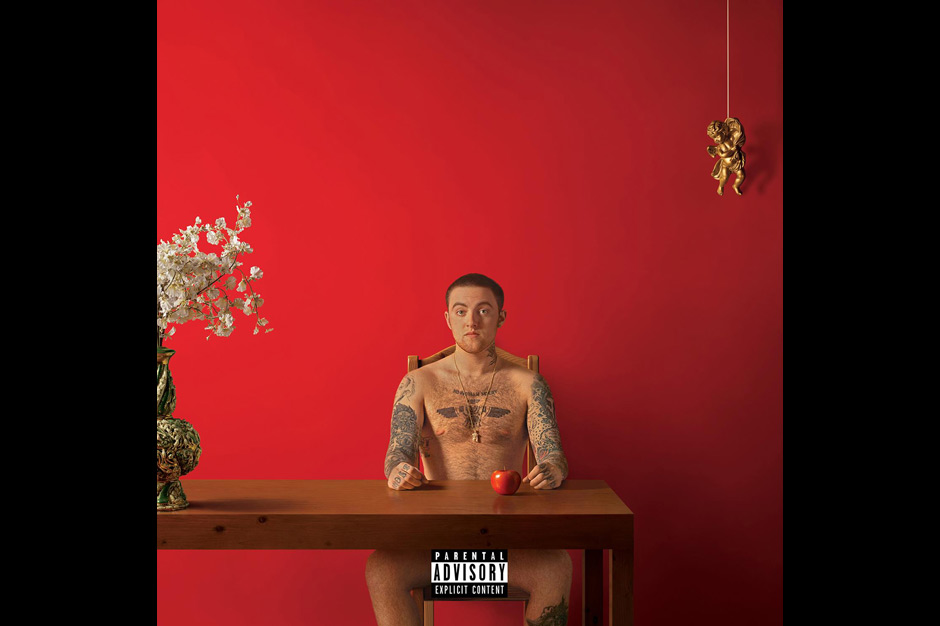 Remember being 20? Been away from home for a few years, got new friends, listening to new music, trying new drugs, feeling pressure for no real reason. That is Watching Movies With the Sound Off, the startlingly good sophomore album from the formerly peachy-keen teen rapper Mac Miller, who saw his never-ending house party dwindle down to him alone in a dark room with his beats. Well, that's not strictly true — the party is now Earl Sweatshirt and half of TDE kicking quotables to each other while working through their demons over blunted, heavy-lidded production. More fun than keg stands, too, we promise. JORDAN SARGENT
7.Homeboy Sandman, Kool Herc: Fertile Crescent EP and All That I Hold Dear EP (Stones Throw)
7/41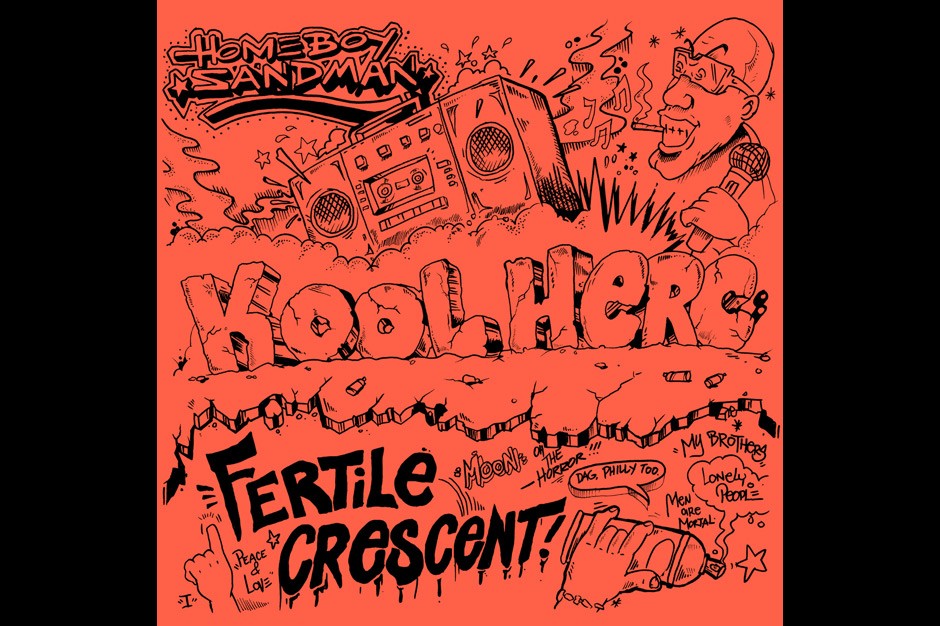 "I don't hold a conventional view," says Homeboy Sandman on the Kool Herc: Fertile Crescent EP, the fourth of five physical releases he's released in a 24-month period. A former New York schoolteacher, Homeboy Sandman is used to exploding stereotypes while employing an austere lyrical style that traces logic to its crux of insight. Refer to this verse from "Oh the Horror": "I wish you wouldn't assume I'm a goon / 'Cause of my rap tunes / Or that I pack tools / Or that I act fool / Or that I left school / Or that my section's a cesspool / Or that I hate homo-sexuals." Kool Herc, produced entirely by R. Thentic, features the kind of boogie rock and jazzy funk breaks Herc might have spun at 1520 Sedgwick, and Homeboy Sandman responds with chest-thumping lines. He's more somber on follow-up EP All That I Hold Dear, and M. Slago's melancholic electronic breaks. The bleeding love letter that is "Relapse" is a heartbreaker. And "King Kong Got Nothing on Me" is a curious three-minute non-sequitur: "Check out this paper plane I just made out of this summons / The way into my heart is through my stomach." M.R.
8.The Underachievers, Indigoism (Self-Released)
8/41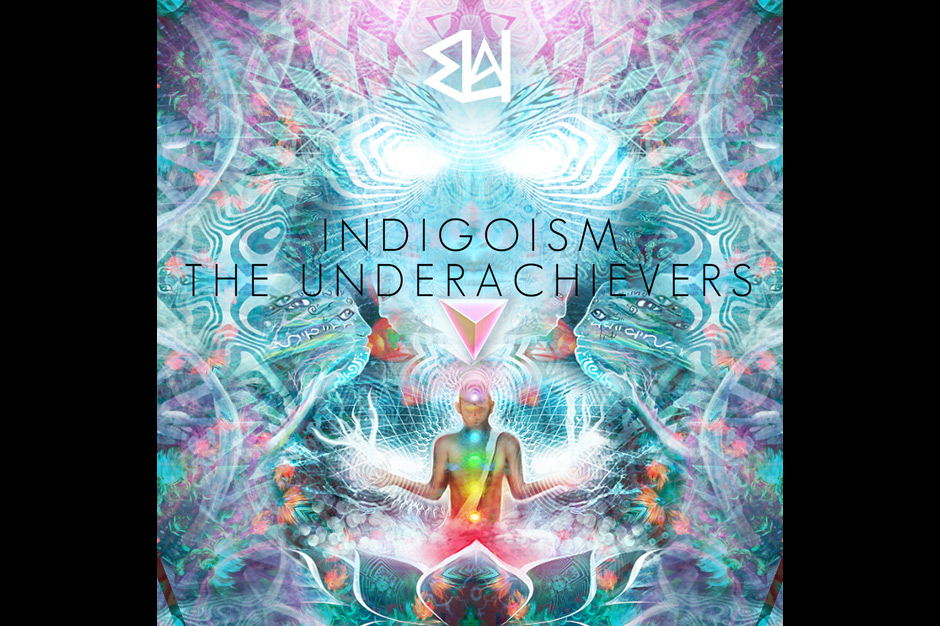 "That conscious wave / With a little bit of ig'nant" is how AK describes the "Revelations" of his group's exemplary debut. How else to explain a duo that blends broguish, trap-inflected weed raps with Kemetic essays over Nation-conscious beats straight out of the '90s? As self-described young pharaohs smoking "Herb Shuttles" and popping tabs of LSD that crack open their third eye like Hieroglyphics, the Underachievers exemplify pure poverty, and convey the excitement of young black men learning knowledge of self. "Holy shit! I'm a motherfuckin' king, nigga! Black skin, gold soul, gonna win, nigga!" exclaims Issa Gold over the jazz-fusion epiphany "Gold Soul Theory." There's the customary nod to New York hip-hop's upgraded status ("New New York"), but the Underachievers sound like they're in their own lane, trends be damned. Or maybe they're just the second coming of YZ. M.R.
9.J Cole, Born Sinner (Roc Nation/Columbia)
9/41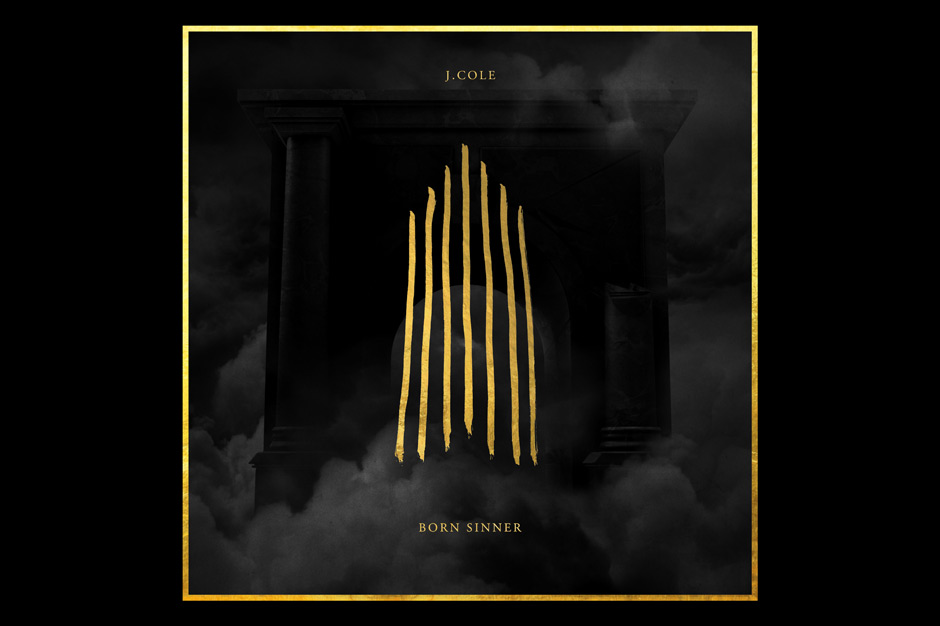 Yep, it's J Cole, the hitmaker the people love and the critics hate. Maybe it's because "they hate to see a young man with a college degree," as he puts it on "Villuminati." Maybe they think he's soft because he knows he's vulnerable when it comes to women, whether it's sweating a girl in a club on "Power Trip" or admitting his hurt when a one-night stand calls him a misogynist on "Trouble." Yeah, he says he sometimes "rhymes like Hov," which may be farfetched but hey, what rapper doesn't aim for the throne? He's still slick with words. The way he flips money metaphors on "Mo Money," shifting perspectives from an objective analysis of the white power structure to acknowledging he can't afford a Bugatti like Beyoncé, makes for deft lyricism. It's not an example of navel-gazing. (Besides, please name a rapper who doesn't focus on his own life.) True, J Cole's not a great producer, but he deserves credit for the subtle yet effective bro-step wobble of "Power Trip," and squeezing every last buttery groove out of Sly, Slick & Wicked's "Sho Nuff" for "Chaining Day." Let's face it, dude ain't bad; and if this was 1991, y'all would be on his dick for being a talented MC who can produce his own pop-rap singles. Instead, you're wondering why he's not more turnt up like your favorite trapper. Sellouts. M.R.
10.Young Dro, Day Two (Self-Released)
10/41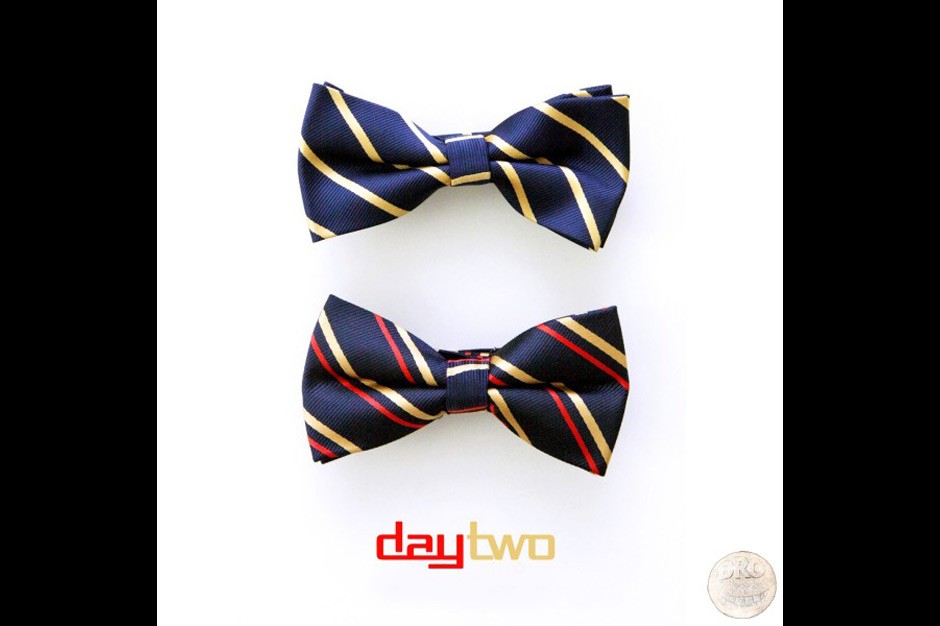 Grand Hustle's Young Dro seems to have accepted that he'll always be cast in T.I.'s shadow — "I'd rather be a warrior / King of the King's knightmen" — by deciding to lamp up his spot with a colorful, ridiculous glow. While the 18-track Day Two could benefit from a little editing, Dro's likable character and ear for the outlandish keeps it percolating. "Designer Dro" has the Bankhead fixture rapping as if he was some sort of brand-obsessed, daytime-TV fashion adviser; on "3Krazy" he embraces juvenile guffaws to brag about shooting someone in the nuts; and on "Um Kay," he basically raps as South Park's Mr. Mackey. The Atlanta fixture can sure spit when he wants to — the introductory "Take Em Out" has him expelling taut syllables over beatsmith Lil C's broody atmospherics — but at heart, Day Two is a testament to the power of personality strapped to the thwack of contemporary trap beats. PHILIP MLYNAR
11.Problem & Iamsu!, Million Dollar Afro (Self-Released)
11/41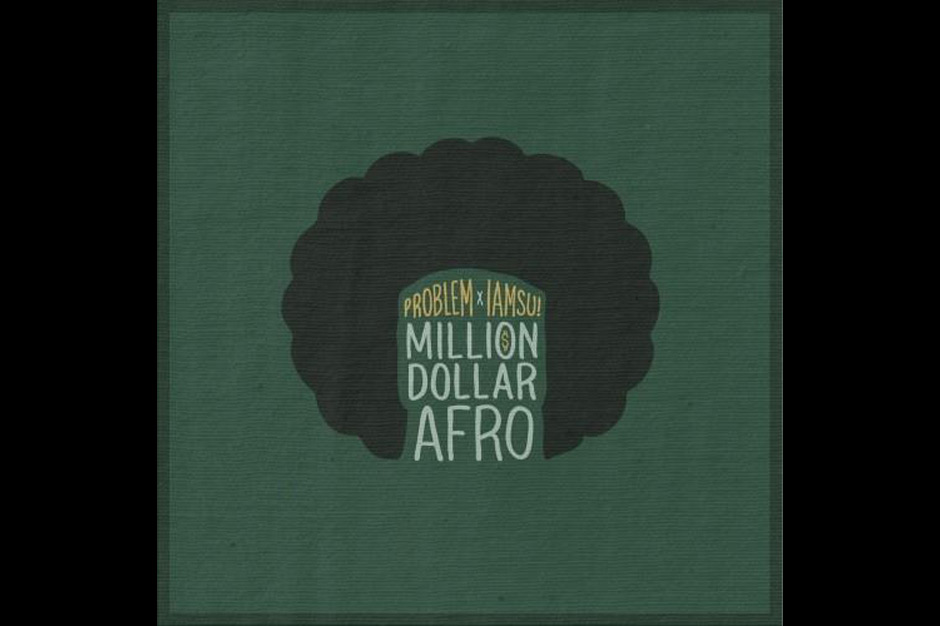 "How it feel to kick it with a future millionaire, bitch?" crows Problem on "That Nigga." If you caught ratchet hits like "100 Grand" — in heavy rotation on Bay Area radio — you might think these guys were already rich. They certainly play the part on Million Dollar Afro while invoking the bass heroes of yesteryear, from League of Starz sampling Original Concept's "Knowledge Me" for "I Need It" to Too $hort co-signing the affair on "Wassup." The latter's presence confirms what the strip-club instructions of "Some More Ones" and the self-explanatory "I Get Bitches" suggests: Million Dollar Afro is a bridge between L.A. ratchet and Bay Area function raps, the new West Coast party music for self-created pimps who, as Iamsu! puts it, "Don't need a cosign / I don't need a handout / Let my nuts hang, every day I go commando." M.R.
12.Serengeti, Kenny Dennis LP (Anticon)
12/41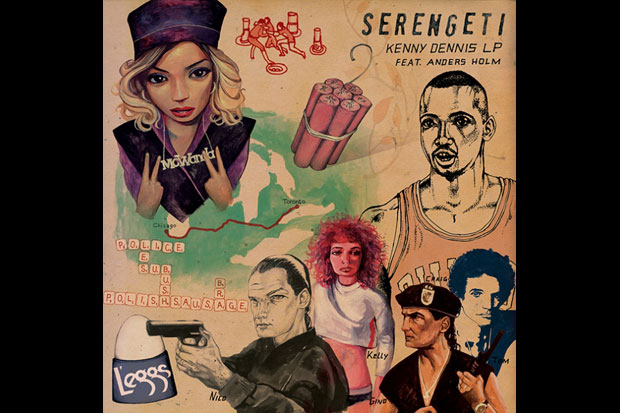 With Kenny Dennis, a hyperbolic boom-bap also-ran who sports a comically large mustache and has a tendency to repeat his words like Migos, Serengeti created one of the great fictional universes of post-backpacker indie rap. Now married and pushing 50, KDz is prone to manic free-associations on Weird Science dime-piece Kelly Brock and enigmatic NBA power forward Derrick Coleman ("Crush 'Em"), or jogging a mile in less than five minutes over the post-rock electronics of producer Odd Nosdam's "Directions." Adopting a thick Chicago-ese accent, Serengeti gets lost in his character's post-fame ramblings, until all that's discernible are his mumbled flows and the hoarse barking of a B-boy old-timer. M.R.
13.R.A. the Rugged Ma, Legends Never Die (Nature Sounds)
13/41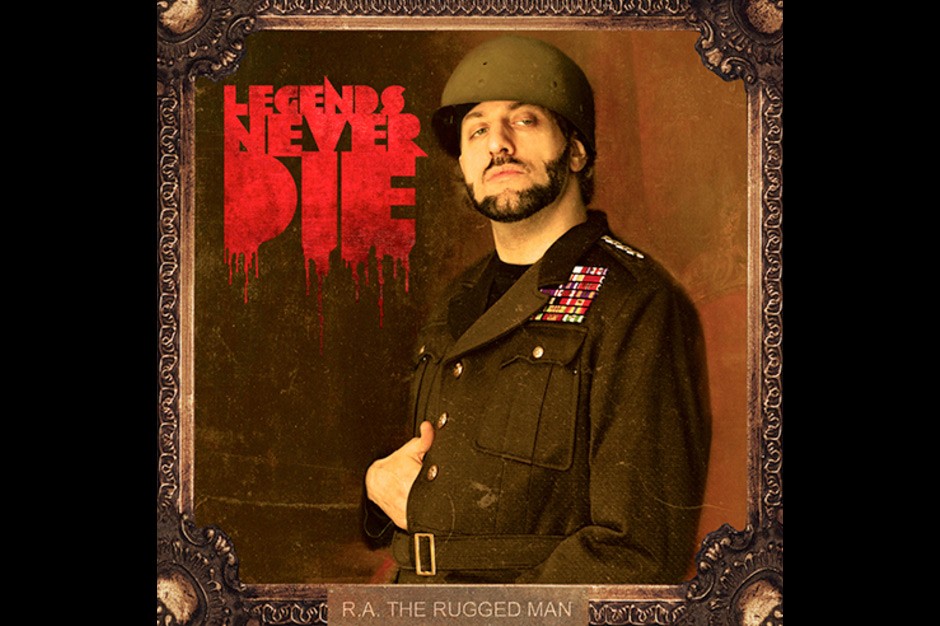 Woulda been a shoo-in for whiteboy weirdo chops-for-chops'-sake, shock-for-shock's-sake record of the year if Eminem had just stayed home and played Donkey Kong. There's not a lot that screams "2013" on here, but it's an absolute all-you-can-eat buffet for rap nerds ("I'm swinging nunchucks and hitting you dumbfucks / And making you duck down like Ruck and Ruste Juxx"); for fans of Rodney Dangerfield-style, deflating-balloon self-deprecation ("Kids wanna be me, why you wanna copy this loser? / All I do is spit bullshit immature potty humor"); and, of course, for the stunt show of pure, unadulterated showboating ("For retirement, they're racing, it's funny, like a pie in the face and devastating, made a mistake and you're waiting, debating, facing your fate and creating, hating, raping, imitating, the great," etc. etc.). However, despite basically maintainign his motormouth/pottymouth status, he drops his most emotional song to date: As Mr. Green samples two street musicians in Philly's Rittenhouse Square playing a cover of Beyoncé's "Halo," the Rugged Man gives a "21-gun salute" to his fallen pops that starts with a life story and ends with his voice breaking down. CHRISTOPHER R. WEINGARTEN
14.Oddissee, Beauty in All (Mello Music Group)
14/41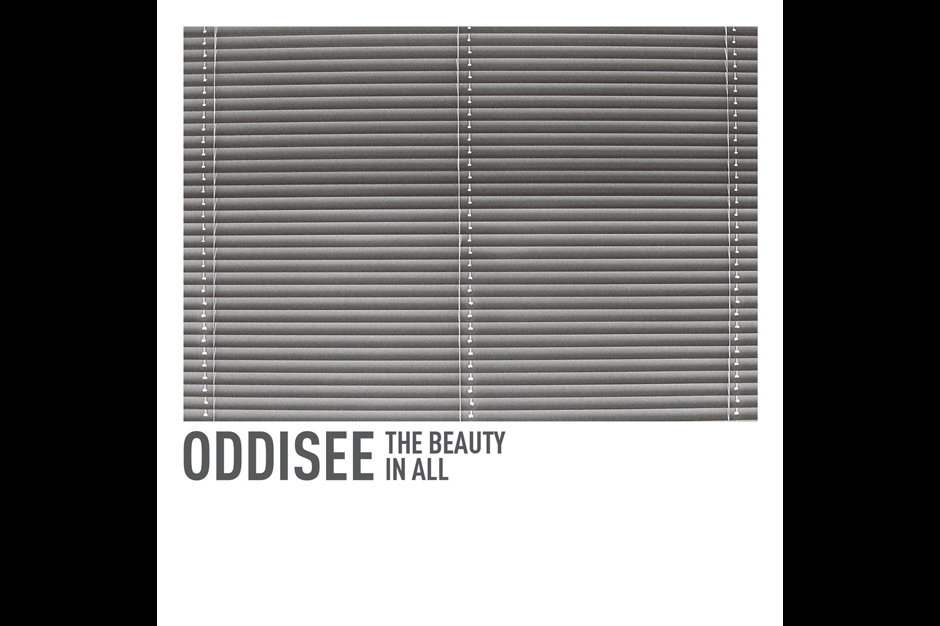 Oddissee's top-shelf sequel to 2011's Rock Creek Park (jazzy-wazzy memory music about the outdoors as a child) is an instrumental hip-hop album in the back-to-the-'90s sense of the term, not a glorified Tumblr beat tape. Sure, the Washington, D.C. boom-bap contortionist's sonic baseline contains the gritty beats and sliced samples of hip-hop, but it expands from there, into 8-bit electronica, breezy soul-jazz, orchestrated movie music, and quiet-storm grooves. Rather brashly, the opening track "After Thoughts" even features piano pounding that pays homage to DJ Shadow's "Building Stream With a Grain Of Salt." Here's one hour of brainy, sophisticated compositions that doesn't quite fit into any predetermined hip-hop subgenre, put together by a wide-eyed worker-bee producer. B.S.
15.Gunplay, Acquitted (Self-Released)
15/41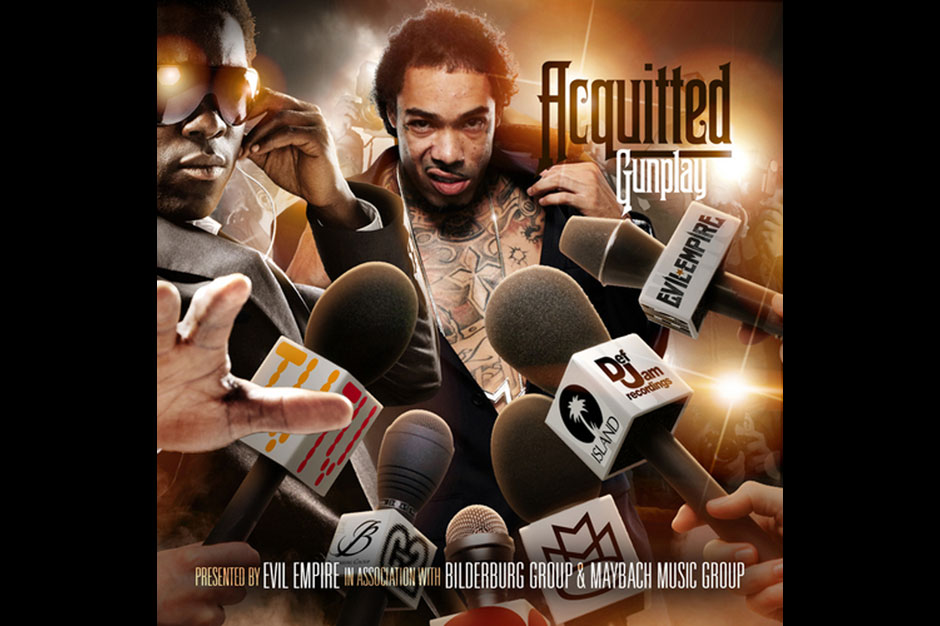 Gunplay has a reputation as a loon on the loose — he's the (former) coke hog who sports a swastika tattoo and was caught on camera taking part in a snub-nosed-embellished robbery of his accountant — but beyond the rapper's surface brawn, Acquitted is shot through with a redemptive hue. The Miami man raps in a gravelly brogue and the opener, "Salute Me," was presumably penned off the back of his acquittal for said white-collar shake-down, as he claims, "Never robbed in my life." (Although he then adds, "Catch you slippin' 'cause my ratchet got a slimy feel.") The abiding tone of Acquitted soon defines itself as a somber one, with grave and eerie production bedding the MMG foot-soldier's shift towards absolution: Key is the closer, "Bible on Tha Dash," which hints at the internal struggles and stresses of a man who might be in the spotlight but is still pondering, "Am I gonna get the slammer or the casket?" P.M.
16.Western Tink & Beautiful Lou, Mobbin' No Sobbin' (Mishka)
16/41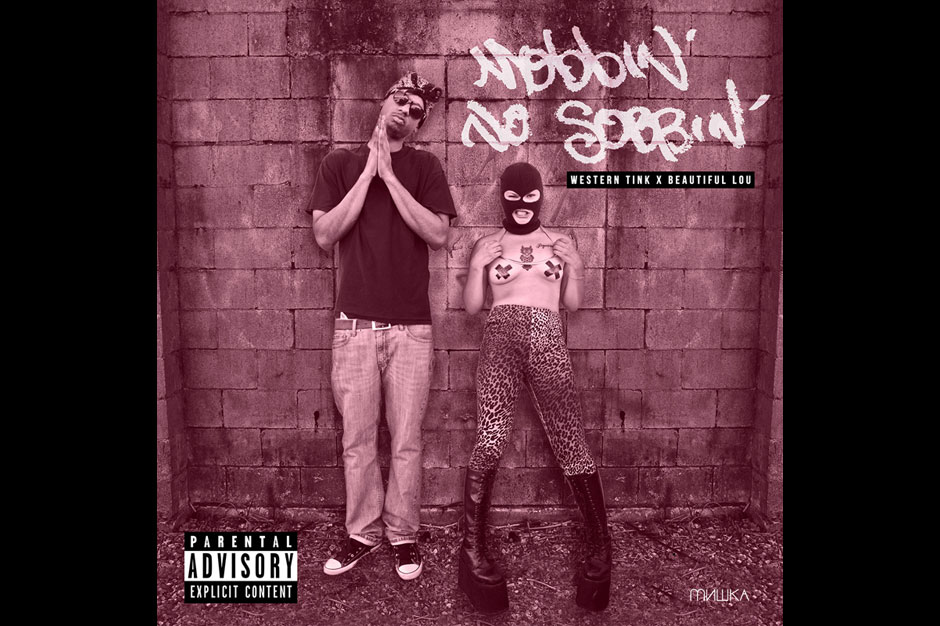 If you're really invested in the eccentric, weeded-twice-over Internet rap that reconfigured the underground over the past few years, then this oft-delayed mixtape from Austin rapper Western Tink, a nerdy street tough with a stuffed-nose flow, and producer Beautiful Lou, a moan-hop maestro who loves sample-slurring murk, was a Tumblr-hop event when it finally arrived. Lou's melted Terminator-score synthesizers find the druggy drone similarities between DJ Screw and My Bloody Valentine, soundtracking a dive into Tink's dork-bro boasts ("I put my pants on one leg at a time just like you / Except when I put mines on, I just make it look cool") laced with audio clips from pay-cable dude movies like Blow and Rocky Balboa. B.S.
17.Antwon, In Dark Denim (Greedhead)
17/41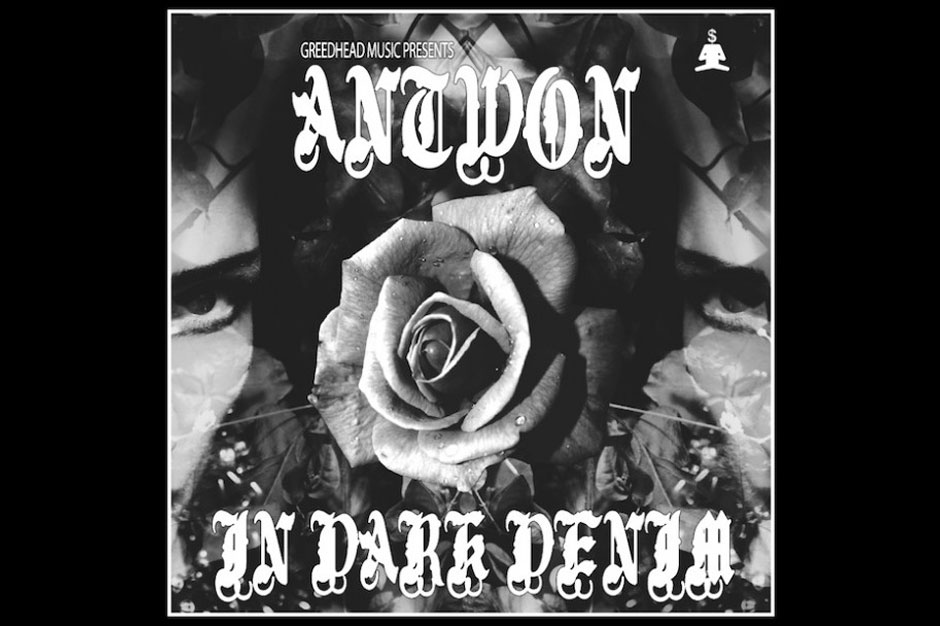 Hard-charging San Jose rapper Antwon's most agitated release (and his most high profile, since it's on Greedhead, the label run by Das Racist's Himanshu Suri) is an art-damaged, anxiety-of-intimacy opus that turns pussy eating into a political act ("Downtown"), edges cloud rap into an existential abyss ("Boomerang"), and tosses around catchy, shout-along hooks like it's 1993 ("It'll All Make Sense," "Rare 2000s"). The rhythms of 'Twon's music, though, have more to do with punk and emo (especially the touching, regret-filled break-up pathos of the title track) than Golden Era head-nod. On "Burn Away," Antwon, just moments after mentioning the death of a friend to meth addiction, swallows his own lyrics, and coughs back up a pained groan of "Ugh, fuck." B.S.
18.Young Scooter, Street Lottery (Self-Released)
18/41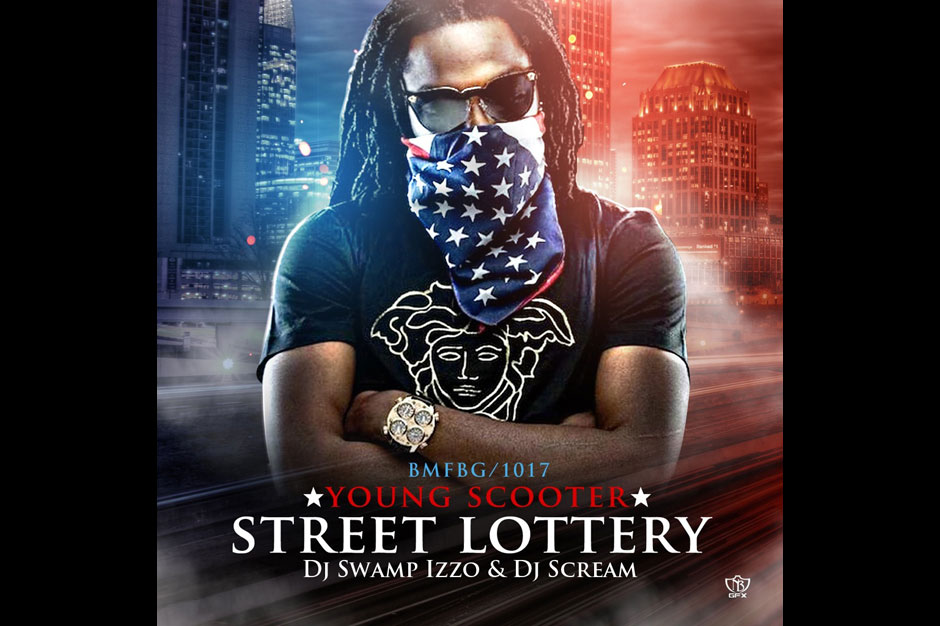 Atlanta is crawling with sing-rappers, with every six months birthing another slurring star however fleeting (Yung L.A., Roscoe Dash, Future, Ca$h Out, Rich Homie Quan). Eastside's Young Scooter is in this lineage but different altogether. There is barely any trace of AutoTone in his music; instead, his flow is lilting and buoyant — a beach ball bouncing along a crowd of outstretched hands. It gives his breakthrough mixtape Street Lottery a distinct air of celebration and optimism, even when his subject matter is exactly the opposite. He hits the nail dead on its head on "Beautiful Day," a blindingly bright anthem about the little things in life that truly matter: wet paint, kush, and drank. J.S.
19.Rome Fortune, Beautiful Pimp (Self-Released)
19/41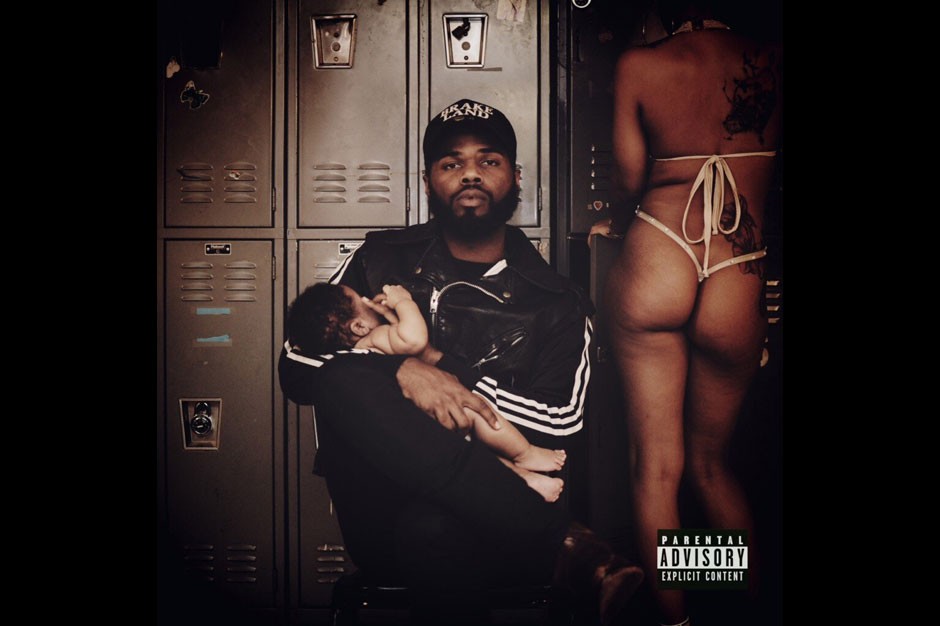 Rocko's "U.O.E.N.O" was a street hit stand-out because of its scowling New Age beat from Childish Major (and later on, for other reasons), following Trinidad Jame$ as another mainstream move for "New ATL," a half-decade gestating scene of club-friendly hip-hoppers sustaining the smuggler experimentalism spirit of OutKast. Around the same time of "U.O.E.N.O"'s buzz, rapper Rome Fortune's cool and confident Beautiful Pimp mixtape arrived, produced by Childish Major and likeminded peers like C4 and DJ Spinz, further breaking the drone-swing/shake-club binary. "Balcony" is the creepy cousin to "U.O.E.N.O.," and should've cracked radio. And Rome Fortune is a slippery technician, nimbly chanting streetwise pimp talk over the strangest shard of these watery beats, and occasionally getting disarmingly honest. On "Never Stray," Rome raps over a Telepopmusik sample, "That pimp shit is old and I'm getting cold / I got two sons, you want this ring or no? / No? I thought so." Damn. Meanwhile, the mission statement of a huge part of the Dirty South can be found on "DanceDance": "There's poetry in strippers." B.S.
20.DJ Mustard, Ketchup! (Self-Released)
20/41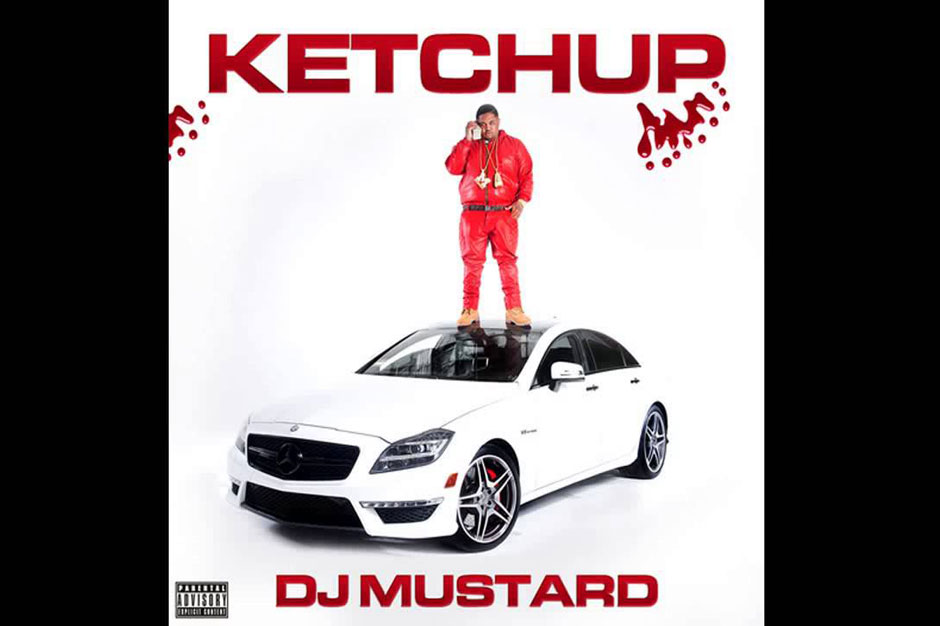 Producer posse albums are increasingly dicey in a post-Khaled world. While rap is now more about its tribes than ever, perfectly excellent albums have been buried in the shuffle by rights of their sheer volume: Dudes like Alchemist and DJ Drama have dropped classic shit in recent memory, but who would even know from the string of singles and tangle of concepts steadily muddling our web-brains. That said, the L.A. producer DJ Mustard, whose beats refine the concept of ice-cold beat-down to nitrogen steam, made a mixtape with buoyancy, and it was almost in spite of the fact that he had a head-to-toe roster of the Westside's illest — YG, Ty$, Clyde Carson, and beyond. It was more of a giftwrapped showcase of Mustard's jingle-jangle mean-mugging, and how his minimalism works as a proscenium for mad-dog hooks — a rare producer's mixtape with cohesion that demanded you listen the full way through, preferably while driving a vehicle situated very, very low to the ground. J.E.S.
21.Travis $cott, Owl Pharaoh (Grand Hustle/Epic)
21/41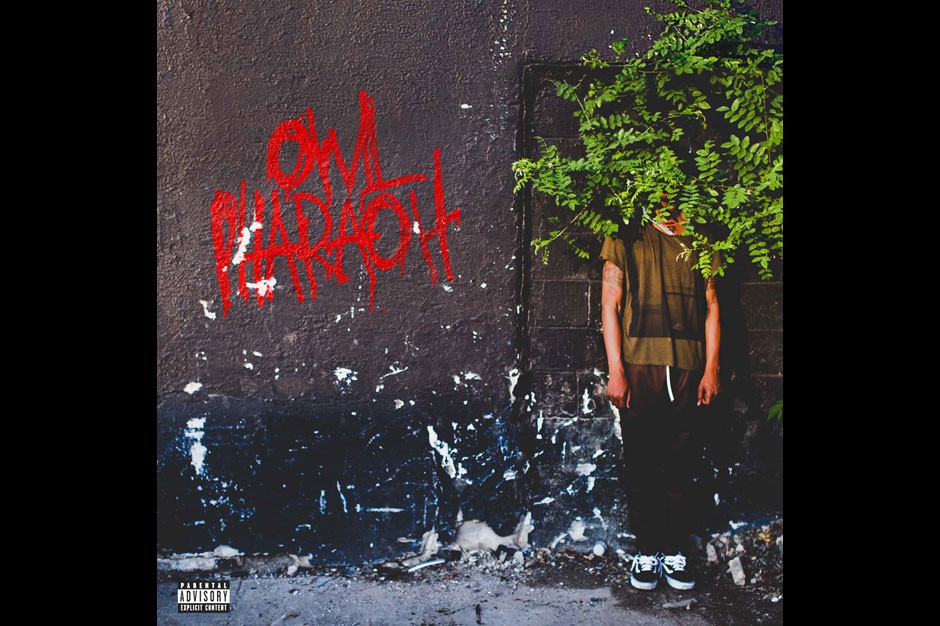 If imitation really is the sincerest form of flattery, than Travi$ Scott's debut mixtape Owl Pharaoh is the most loving monument to G.O.O.D. Music that's ever existed. To this 21-year-old Texan, Kanye West and Kid Cudi are Biggie and Nas and rap music was invented around 808s & Heartbreak and peaked shortly thereafter with Man on the Moon II: The Legend of Mr. Rager. The sneering attitude dripping through muffled Auto-Tune and dark streaks of "Uptown" and "Bad Mood Shit On You" are a very distinct brand of dark and twisted, but certainly not a fantasy — check the credits of Cruel Summer. J.S.
22.Juicy J, Stay Trippy (Taylor Gang/Kemosabe/Columbia)
22/41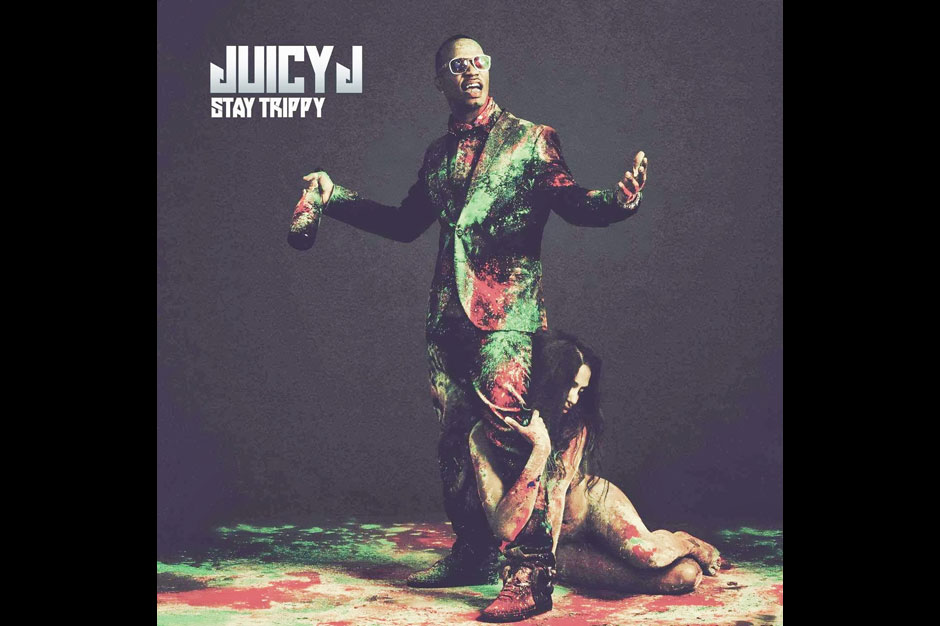 The Southern-rap living legend may say "trippy" a little more and have Justin Timberlake on speed dial, but (as one SPIN contributor hilariously pointed out) this is basically what the Juiceman's been doing for 20 years — self-producing albums of bellowing bass, eerie synths, and shouted slogans. It helps that his sound helped spawn wildly popular things like Atlanta trap and Chicago drill; it helps that Wiz Khalifa helped him acquire the budget to get an absolutely monstrous low end; and it helps that we're not sick of "Bandz a Make Her Dance." C.W.
23.Roc Marciano, The Pimpire Strikes Back (Self-Released)
23/41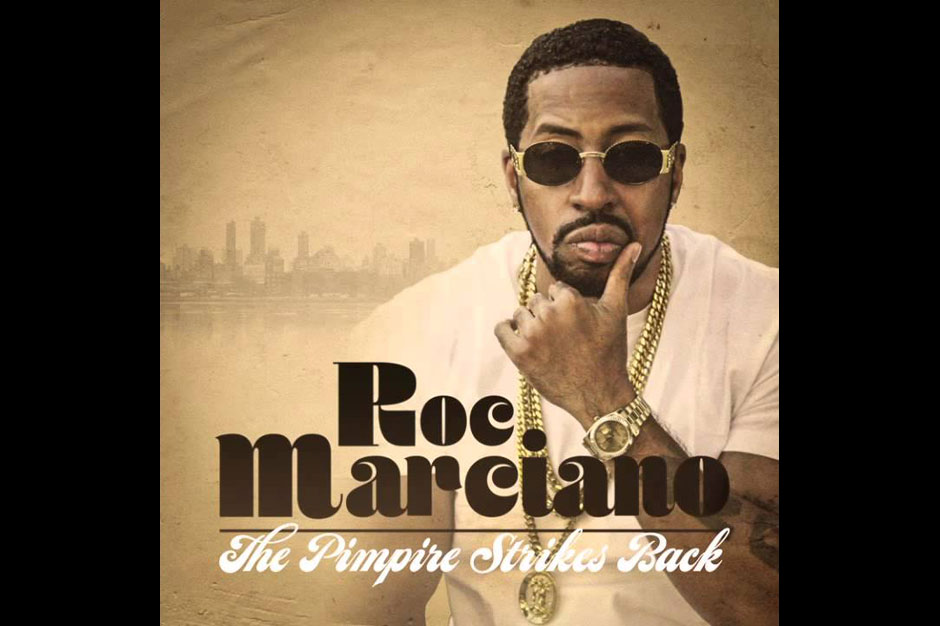 The Pimpire Strikes Back is billed as a mixtape instead of an album, but it would be hard to tell the difference. Like all of the full-lengths from Long Island veteran Roc Marciano, it's hard, cold, and dazzling — each song a modest diamond chiseled down with an ice pick. If he isn't rap's greatest living mob boss he is at least its most imaginative, writing a-million-and-one pithy lines about luxury cars, an array of artillery, and drugs that either he or someone else is consuming. Maybe this is his version of Frank Lucas passing out Thanksgiving turkeys to the shivering masses. Just make sure not to touch his outfit, "furry as a house pet." J.S.
24.Bangladesh, Ponzi Scheme (Self-Released)
24/41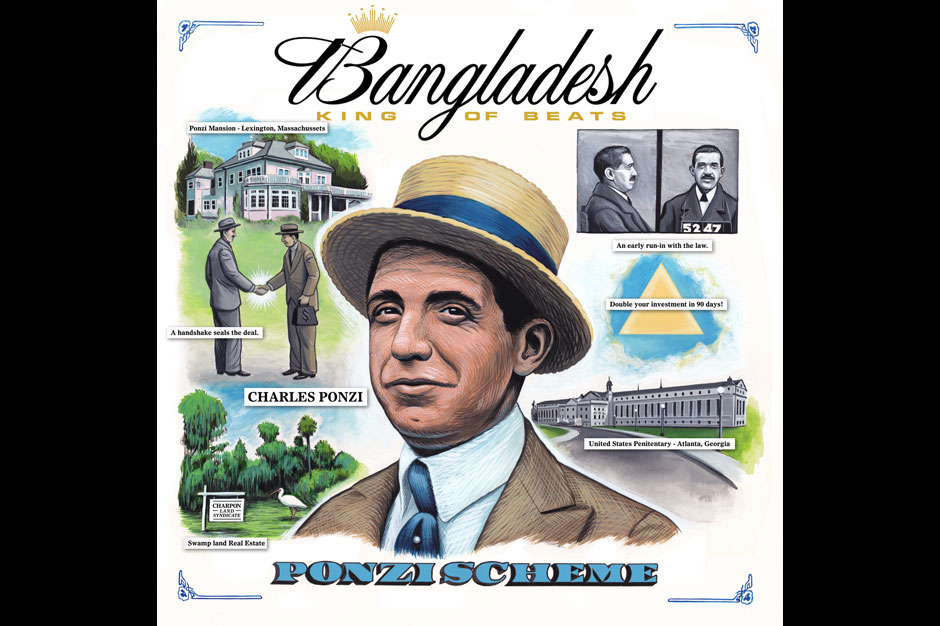 It's unclear whether Bangladesh procured seed money from all the superstars on this platinum-party of a mixtape, but based on all the skits — 13 of them — the "Ponzi Scheme" is the ruse of a Nicki Minaj impersonator trying to game the prolific producer for his money and vehicles. It's a gold-digger trope, but at least it's never been put forth with such winky ribbing: The tape's mascot is none other than Charles Ponzi, and its "investors" comprise a laundry list of the biggest rap stars around. It's not so much of a reminder that Bangladesh has a strong Rolodex, though, as a showcase for the diversity of his talent: He sounds as comfy putting a trap beat beneath Rihanna ("Cockiness," from 2011's Talk That Talk), as a '30s vaudeville sample under Trinidad James ("My Girl Pu$$y.") And, like the wackiness of its motif, he further establishes himself as one of the most creative and playful producers of his generation. J.E.S.
25.J-Zone, Peter Pan Syndrome (Old Maid)
25/41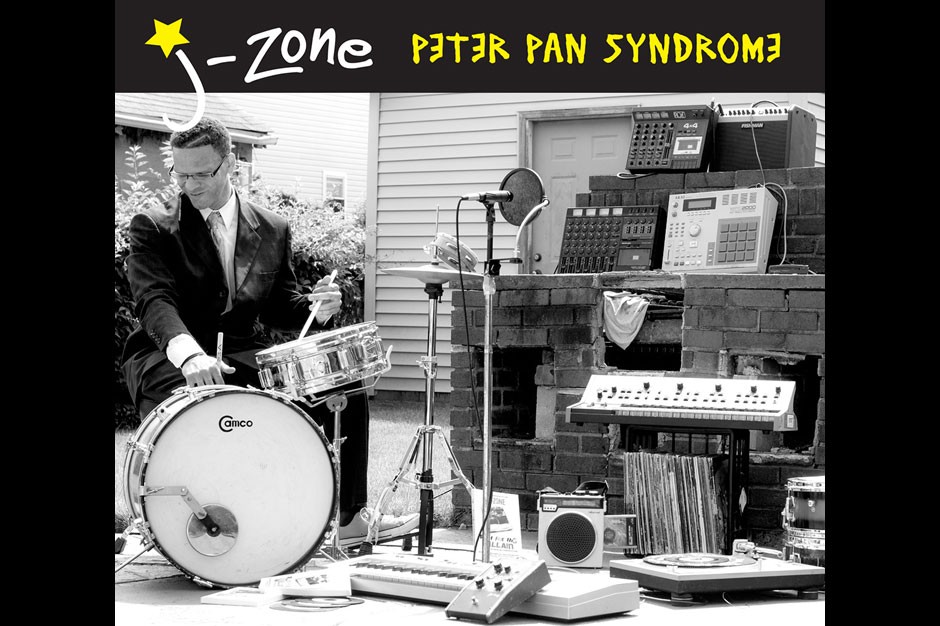 In the early aughts, J-Zone was the curmudgeonly knucklehead New York yin to Madlib's laconically weeded California yang, specializing in the same kind of quirky, dollar-bin-vinyl loops. (He even has a helium-voiced alias, Chief Chinchilla, just like Madlib's Quasimoto.) How J-Zone's career evaporated from modest-selling indie classics like 2002's Pimps Don't Pay Taxes to returns so marginal he was forced to find a 9-to-5 is the subtext of this meditation on aging in hip-hop. Nearing 40, he's "French-kissing mediocrity in the back of the sloth mobile" on "It's a Trap!" He references Soulja Boy's YouTube takedown of Ice-T for "Rap Baby Boomers," but he can't bring himself to become another "grown & sexy" member of the black bourgeoisie ("Black Weirdo"). Or maybe he just can't afford it: He mocks Brooklyn's gentrification ("Trespasser") and the usual rap oligarchs ("Jackin' for Basquiat"), but there's audible self-loathing in his voice. Peter Pan Syndrome would be a tragedy if it wasn't so funny. As such, it's a triumphant comeback for this underappreciated satirist turning his mid-life crisis into comedy gold. M.R.
26.Young Thug, 1017 Thug (Self-Released)
26/41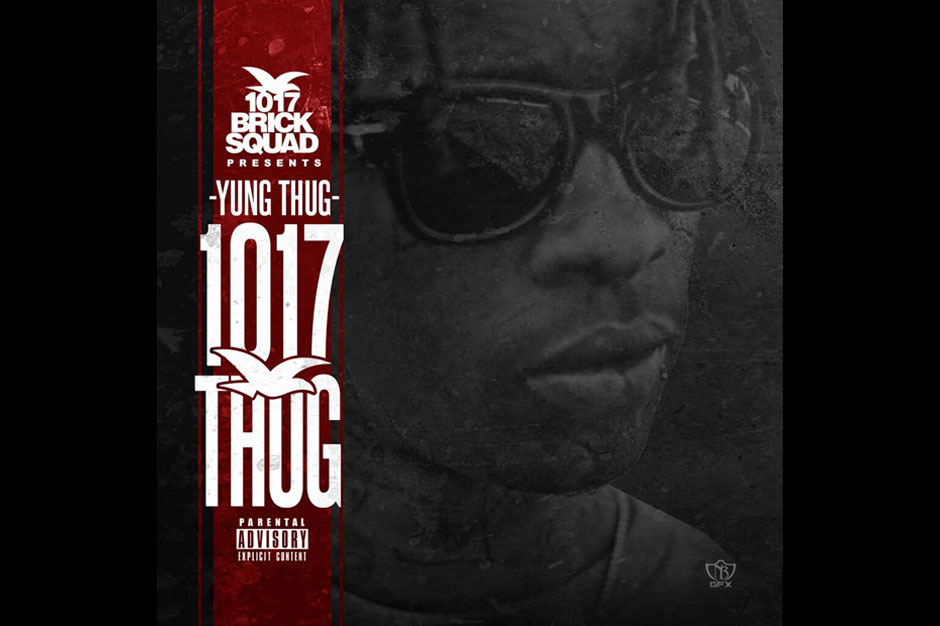 With the hyper-prolific, oft-troubled 1017 Brick Squad leader Gucci Mane, well, often in trouble this year, it was up to his most eccentric capos to keep trap music on its toes, and no one got weird more effectively than Atlanta's Young Thug, a 21-year-old yelping, crying, screeching not-quite-rapper/not-quite-singer. His delivery has the craggy-croak, baby talk of syrup-stoned Lil Wayne, the playful juvenilia of Soulja Boy ("Picacho" compares the shine off his jewelry to electric-type Pokemon, Pikachu) and a little bit of Future's wounded mumble (like that Auto-Tune hero, it's all about gulps and cracks, which can often be emotionally rich). But he's also got the go-for-it emotive chops of a stadium pop-punk hero like Fall Out Boy's Patrick Stump, suggesting he could be a self-deprecating star — like when "Trigger Finger" slows down and opens up for Thug to bemoan the fact that that he can't take girls to his mom's crib. B.S.
27.Kevin Gates, Stranger Than Fiction (Self-Released)
27/41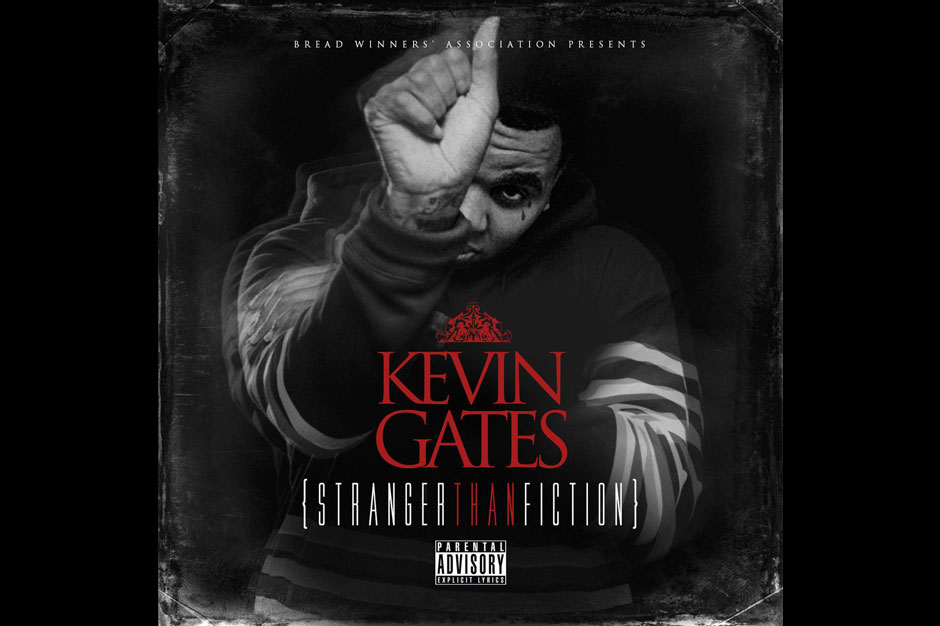 Kevin Gates is a depressive introvert who is also pop enough to be signed to a major label thanks to the Auto-Tuned, dancehall-inflected hooks that pop up sporadically across his mixtapes. But he's also a nerd's rapper: a storyteller who switches up his flow and his sound as he works through stylistic experiments. Stranger Than Fiction, his second mixtape of 2013, opens with a quick but vivid snapshot of his surroundings ("4 Legs and a Biscuit") before moving into rapping-for-rapping's sake ("White Tan"), R&B ("Strokin'"), quasi-bounce ("Thinkin with My Dick"), and Migos ("Snake Nigga"). Standing alone in abandoned swampland, he is everything all at once. J.S.
28.Chief Keef, Finally Rich (GBE/Interscope)
28/41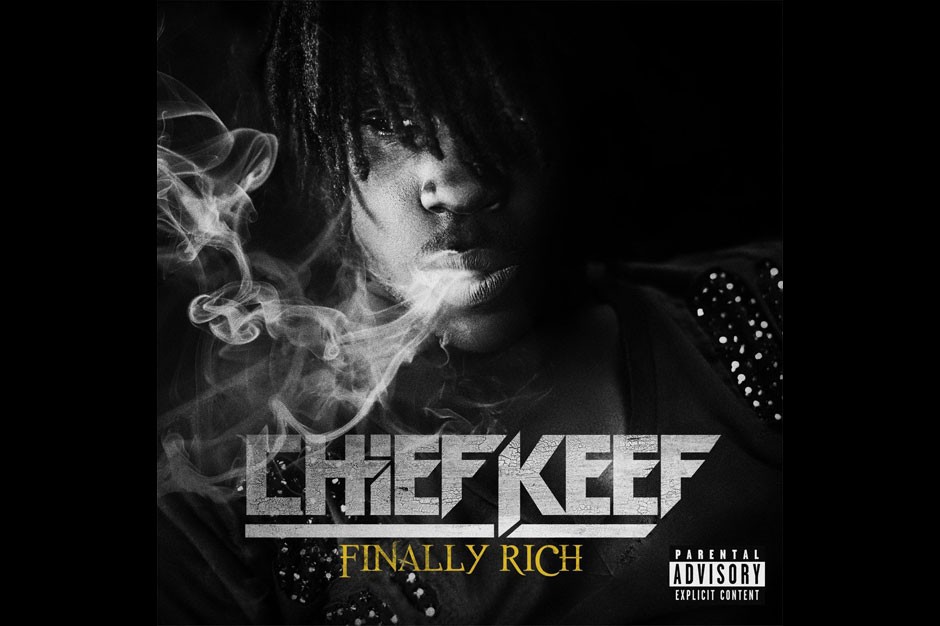 Keith Cozart, date of birth 8/15/95, became South Side Chicago's celebrated hometown hero and most explicit cautionary tale, transforming his depressing teen-criminality into club anthems while shedding much-needed light on a murderous city which remains in crisis. "I Don't Like," of course, was a brolic and worthy lead track, though not the album's iciest; he delivered "Laughing to the Bank" with a sneering mean-mug, letting off not-funny "haw haw haw"s like bare-fisted jabs. His presence also prompted media, management, and basically every adult within a five-mile radius to show their worst selves, exploiting a teenager for irresponsible personal gain and otherness-mockery. Still, there were glimmers of weird warmth among the nihilism, tinged by sub-bassy throbs and his sing-songy hooks on "Love Sosa" and "Citgo." That sliver of sadness you hear might be Keef's inner narrative — or it might just be the sound of America seeing itself in the mirror. J.E.S.
29.Action Bronson and Party Supplies, Blue Chips 2 (Vice)
29/41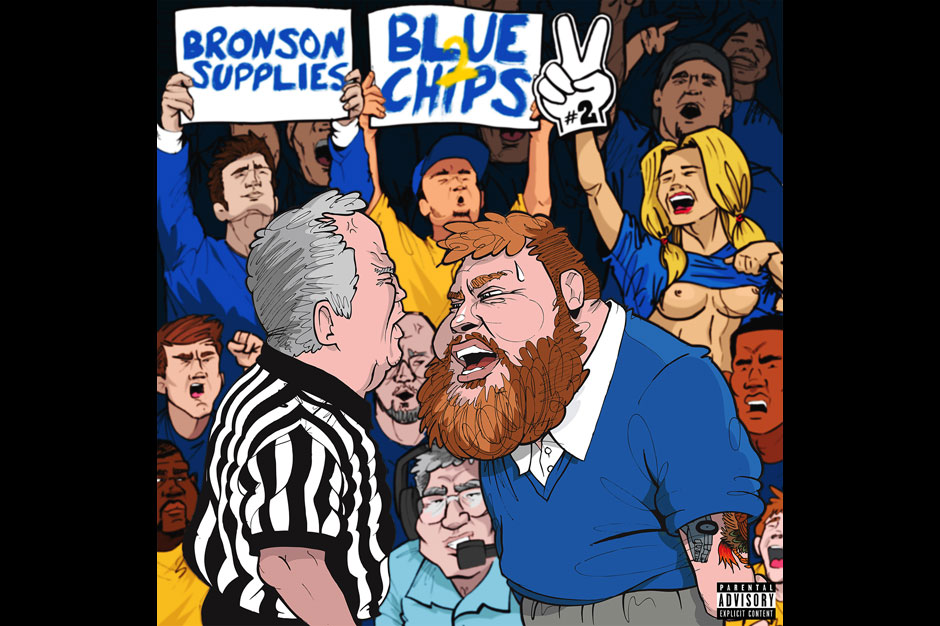 Queens loudmouth and unrepentant dirtbag Action Bronson doesn't flip samples, he befouls them — pining for head over Phil Collins, boasting about his anal prowess over John Mellencamp, then prematurely ejaculating over a Tracy Chapman loop. Though he's worked with Alchemist and Harry Fraud over the last year and a half, Bronson is clearly at his giddy best when producer Party Supplies throws his iPod on shuffle and flings it into the punchbowl, picking samples that stagger across the lines between "nostalgic," "kitschy," and "I can't even." He loops "Island Girl" of all the Elton John songs in the world; there's whatever banging-on-seashells Sebastian kiddie-calypso is anchoring "It's Me"; and how did we survive a whole sub-genre of Solo Cup-toting "frat rap" without someone going full Bluto Blutarsky and just rapping over "Tequila"? Bronson has the tongue of a Wu-Tanger, the mind of Uncle Luke, and eats steak at every meal to "make a statement / Patrick Bateman." And to drive the American Psycho vibe home, he'll knock the taco out your mouth over a Huey Lewis song. C.W.
30.Drake, Nothing Was the Same (OVO/Young Money/Cash Money/Republic)
30/41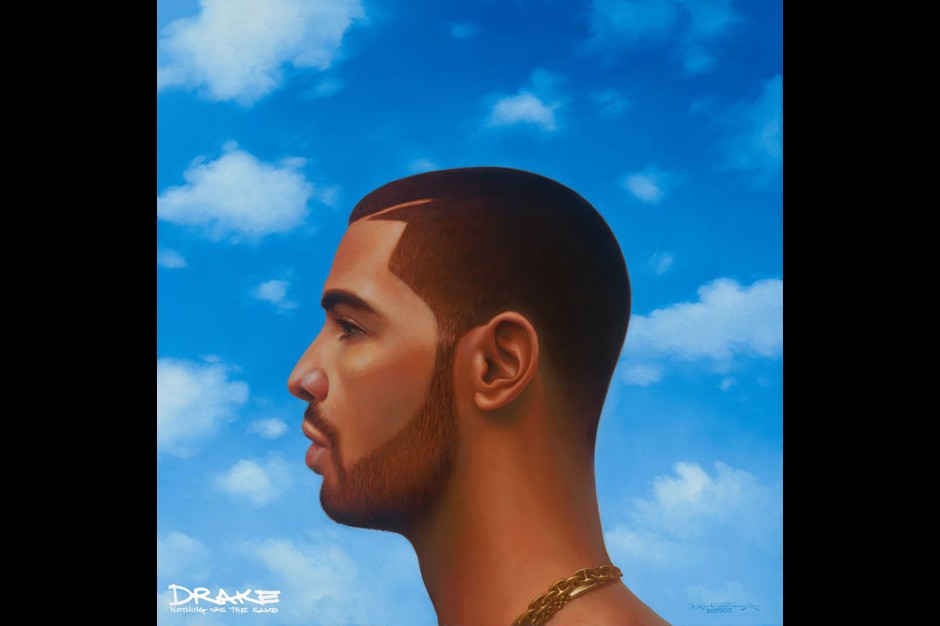 We're live from the Hooters on Peachtree, contending with the world's best (or, okay, first) cloud-rap Smiths album. That Aubrey Drake Graham found a business-card slogan as perfect as "I love me enough for the both of us" and then put it in the mouth of a woman is emblematic of his intoxicating brew of self-loathing narcissism and diamond-encrusted softness. Fewer hooks and hits this time, but the startling beauty of his soul-deep putrescence triumphs, and his trolling prowess is unsurpassed — the wispy "Wu-Tang Forever" alone proves that our man is Reddit (and Crap E-Mail From a Dude) in corporeal form. Sorry ladies, he's single. ROB HARVILLA
31.Pusha T, My Name is My Name (G.O.O.D./Def Jam)
31/41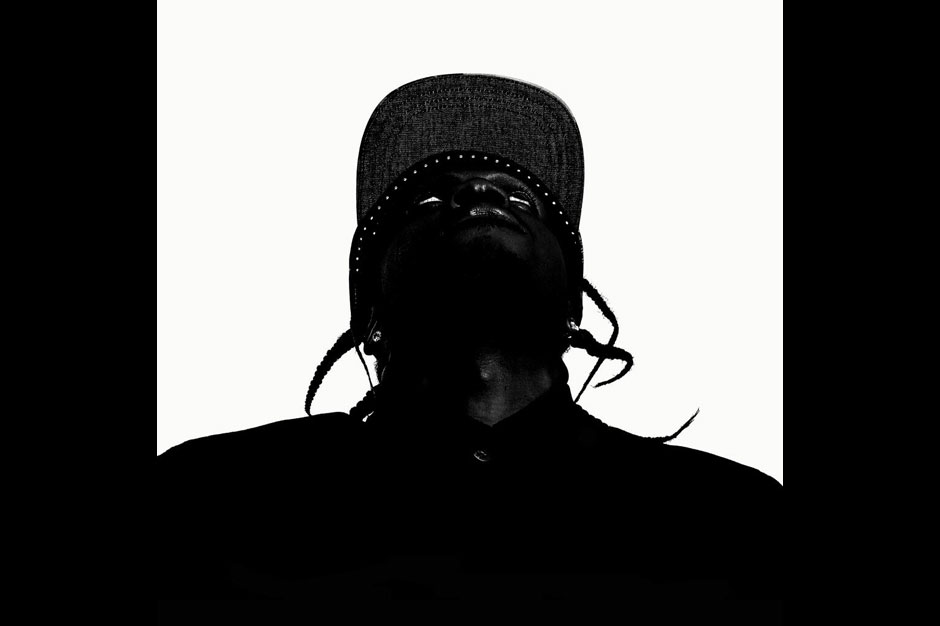 It's stunning and a bit unbelievable that the coldest former Clipse took this long to make a solo album — Pusha's mixtapes and guest verses had abounded since his acclaimed group dropped Til the Casket Drops in 2009, and he'd become so stalwart and reliable a rapper that you half-expected him to just show up on G.O.O.D. Music collabo tracks for the rest of his life and call it a day. But My Name Is My Name rose up from the cut and displayed the white-hot fire of yore, the reason Clipse fans practically bashed in Jive's front door with a log, Gaston-style, when the label notoriously withheld 2006's Hell Hath No Fury. Never you damn mind that the production-and-features roster is a best-of-the-decade celebration (Kanye! Future! 2 Chainz! HudMo! Kendrick! Jeezy! Your mom!). Push is in fighting form, incorporating a mature point of view on his drug-dealer past while rapping with the confidence of a man who knows the game is his to lose. "Gem Star razor and a dinner plate / Arm & Hammer and a Mason jar, that's my dinner date," he raps on "Nosetalgia." "Then crack the window in the kitchen and let it ventilate / Cause I let it sizzle on the stove like a minute-steak." Pusha T, putting the "eughk" back in conscious rap. J.E.S.
32.Death Grips, Government Plates (Self-Released)
32/41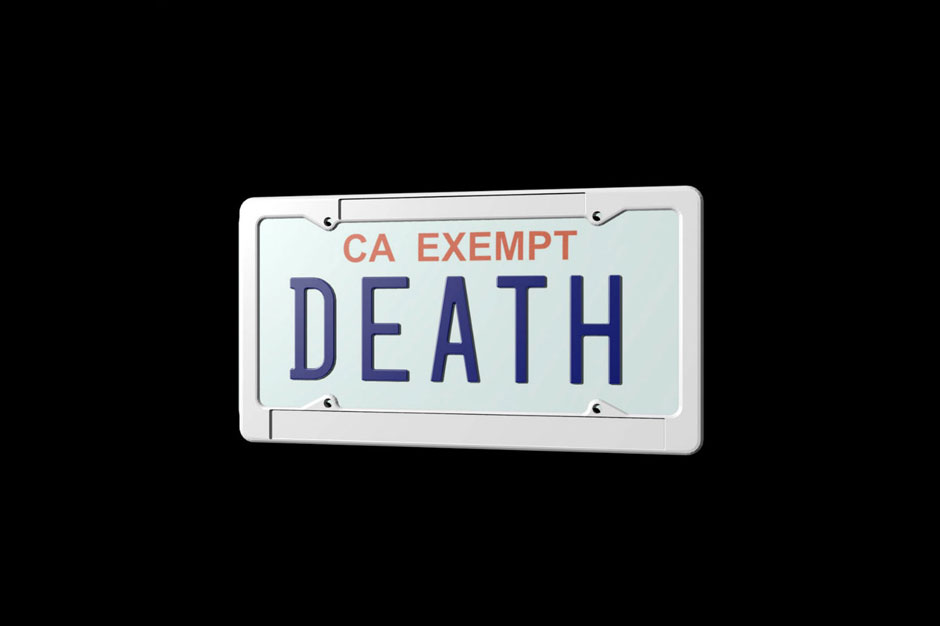 We don't have the luxury of knowing how Death Grips' fourth album would have aged throughout the course of 2013, how vital or lifeless it would sound months or weeks after hearing it for the first time. But that doesn't matter: The album, quietly uncaged across the web two weeks ago, is immediate by design. Gloriously abrasive, its opening volley (that's the Dylan-acknowledging "You Might Think He Loves You for Your Money But I Know What He Really Loves You for It's Your Brand New Leopard Skin Pillbox Hat") is among the most purely physical recordings the Sacramento outfit has offered yet, further evidence of their innate gift for creating movement where there is none. It's not quite noise or rap, not quite house music or punk. Death Grips are not a band and Governnment Plates is not an album. These are not outbursts — they're meditations. DAVID BEVAN
33.Earl Sweatshirt, Doris (Tan Cressida/Columbia)
33/41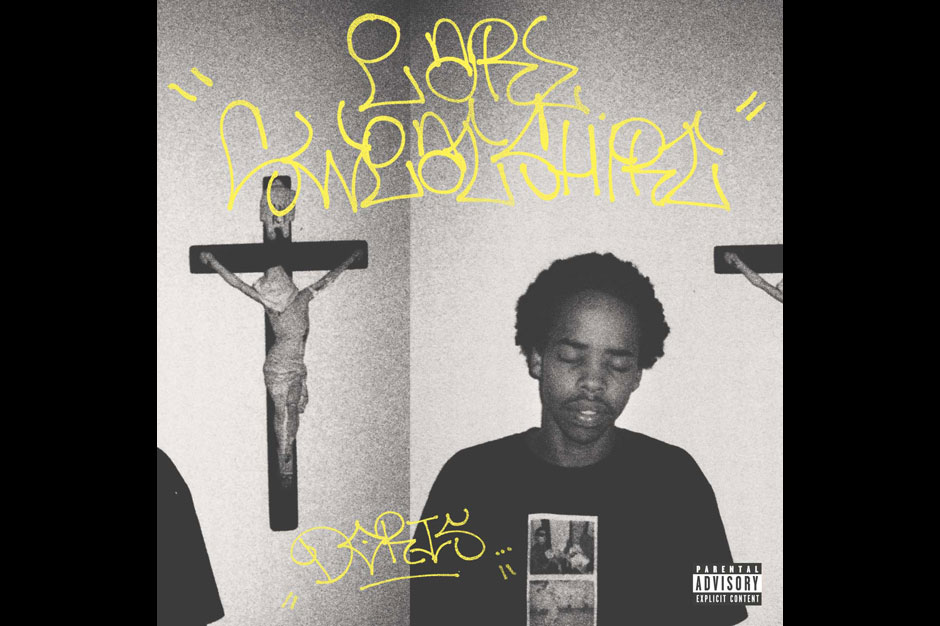 All the kiddies shout "Free Earl," but Earl himself raps, like, "Nah, I'ma do me." No longer your link-bait, skate-punk Buckwheat, he turns inward, upside-down, and sideways (to slide past any clumsy expectations), but mostly away. "Why you depressed and sad all the time like a little bitch?" goes the j'accuse on "Burgundy," so Earl sleepily admits his priorities are fucked-up and references Clark Gable in The Misfits, then flicks off a spree of bars like Del the Bipolar Homosapien. "Chum" is confessional storytelling of a high disorder — "I'm indecisive, I'm scatter-brained, and I'm frightened, it's evident" — but this tale of fatherless despair also sucks the oxygen outta your lungs. Unlike most OFWGKTA projects, the musical backdrops (with assists from Pharrell, protégé Christian Rich, RZA, and the Alchemist) are evocative yet mindful, never coloring too far outside the lines. Tyler, the Creator's acidic interjections intrude, but Earl's poetic bursts erase any distractions. From "Whoa": "Bruising gimmicks with the broom he usually use for Quidditch / Gooey writtens, scoot 'em to a ditch, chewed and booty-scented / Too pretentious, do pretend like he could lose with spitting / Steaming tubes of poop and twisted doobies full of euphemisms." Free Earl? Sheeeeeit. CHARLES AARON
34.2 Chainz, B.O.A.T.S. II: Me Time (Def Jam)
34/41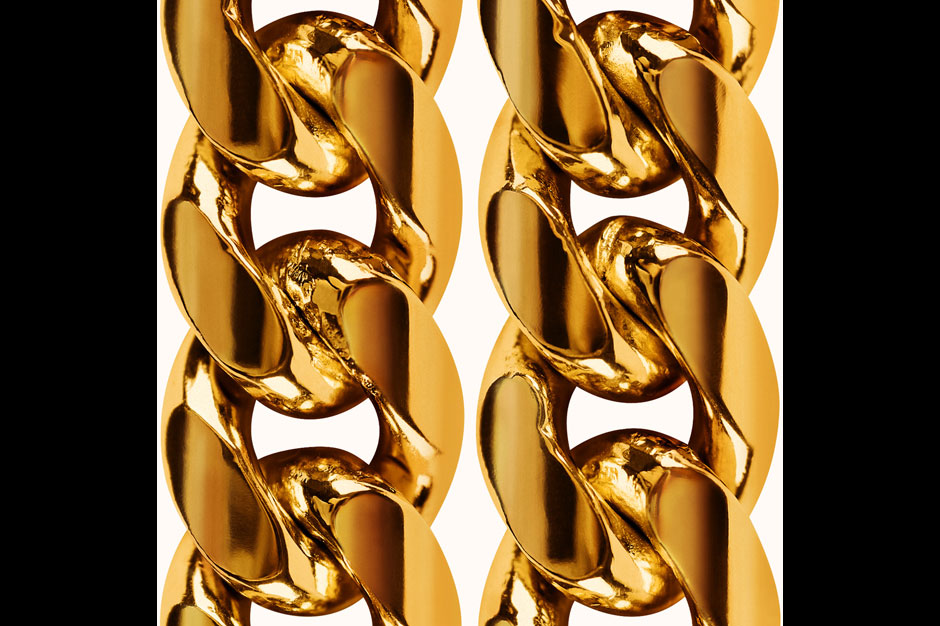 Even if Eminem still can't figure out how to download a Ludacris song, don't fret, because rap's Shecky Greene has returned to join Beavis and Butt-Head and Me, Myself & Irene in the pantheon of pop-culture artifacts that acknowledge nocturnal tumescence ("Hit her with the morning dick, oooh, I ain't pissed yet / Yeah, I rep the A, the only thing I fail is a piss test"). Punchlines come to 2 Chainz with the subtlety you'd expect from someone who willingly guests on 2 Broke Girls — he's ballin' like Mr. Clean, known to kick it like the captain of a soccer team, would skip you like a spacebar, and is rich like Lionel. He's mature enough to reference a Heather B song, but immature enough to follow "Rest in peace to all the soldiers that died in the service" with "I died in her cervix." And for an hour-long barrage of dirty jokes, you could do worse than Mike WiLL Made It layering ping-pong bass drums, Pharrell making a minimalist Bond flick, and Mannie Fresh sampling "Bust a Move." C.W.
35.Eminem, The Marshall Mathers LP 2 (Shady/Aftermath/Interscope)
35/41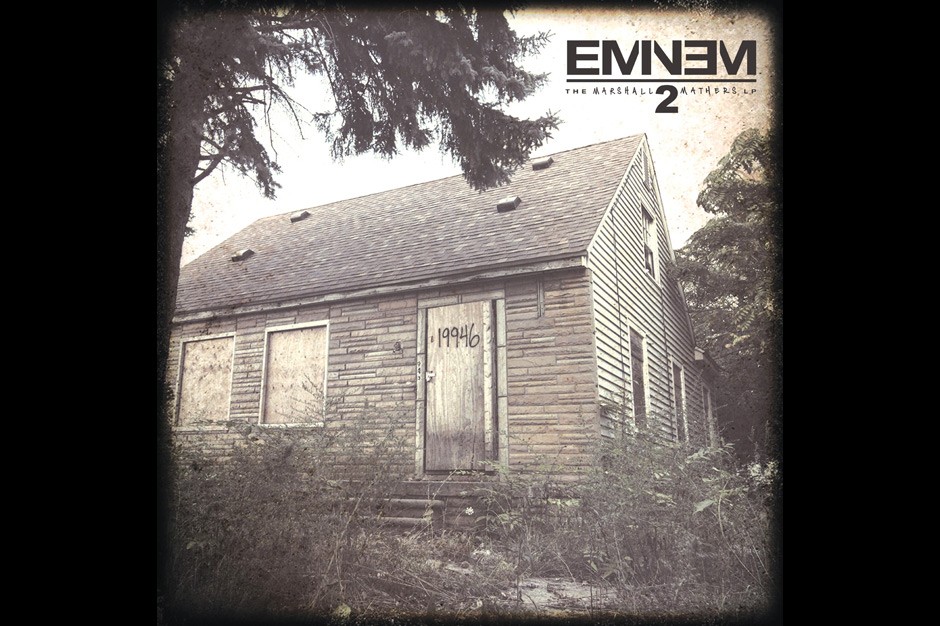 Let's start with what Eminem no longer can do. He no longer can shock you. He no longer can write a radio hit that you like. He no longer can put together a front-to-back, no-skip-necessary classic LP. All of this has been true for a decade, and very likely will be true in perpetuity. But what he still can do is what he's been doing for the better part of 15 years, and that's rap — like, really rap — better than just about anybody on the planet. His eighth solo album, The Marshall Mathers LP 2, is an unwieldy beast; an imperfect yet mostly thrilling verbal-gymnastics routine that sticks the landing in the zone of Bad Taste with arms proudly raised. J.S.
36.Migos, Young Rich Niggas (Self-Released)
36/41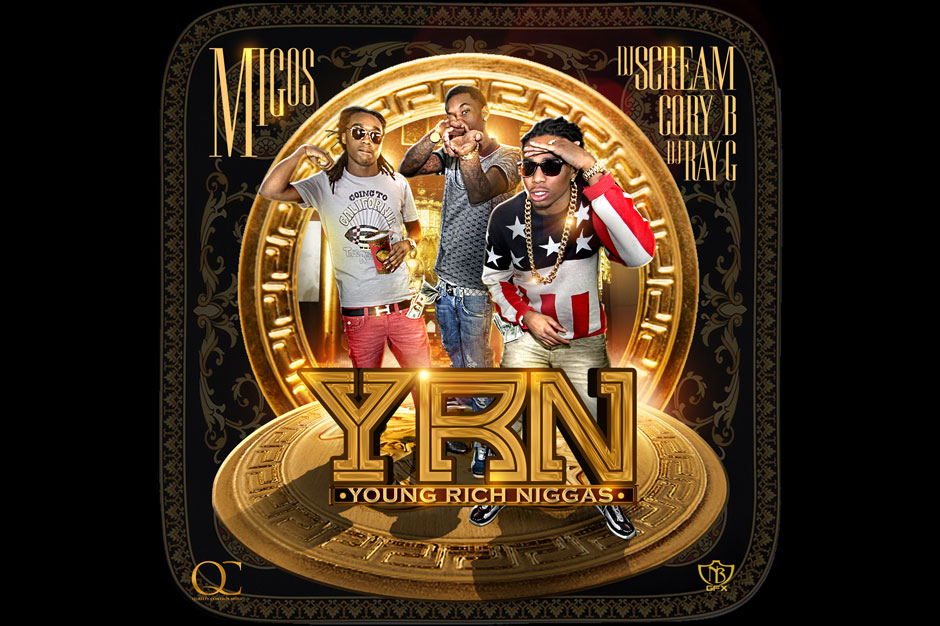 If Atlanta trap is the minimalism of hip-hop, Migos are its Piet Mondrian: shearing each thought to its most primary yet still communicative metaphor, in taut horizontals and verticals. Who needs hooks when there's so many ad-libs that they practically function as third instruments, skrrrts and clrrraos and whoops as crucial as the bass? And yet they've got hooks, too, distilling each song's concept to its ideal essence like the sickest nut graf molded by a really ill editor, form as function as form. It would have been pedestrian if it weren't so de Stijl, tight and clean motifs about trapping out the bando, slanging that Hannah Montana, copping that VersaceVersace-VersaceVersaceVersaceversaceversaceversaceeeee. And that one crispy, ever-repeatable anthem — "Versace," which captivated Drake, Meek Mill, Shawnna, Soulja Boy, and about a million others — became the year's most quotable, for its brand recognition, sure, but mostly for its cushy syntax. J.E.S.
37.Run the Jewels, Run the Jewels (Fool's Gold)
37/41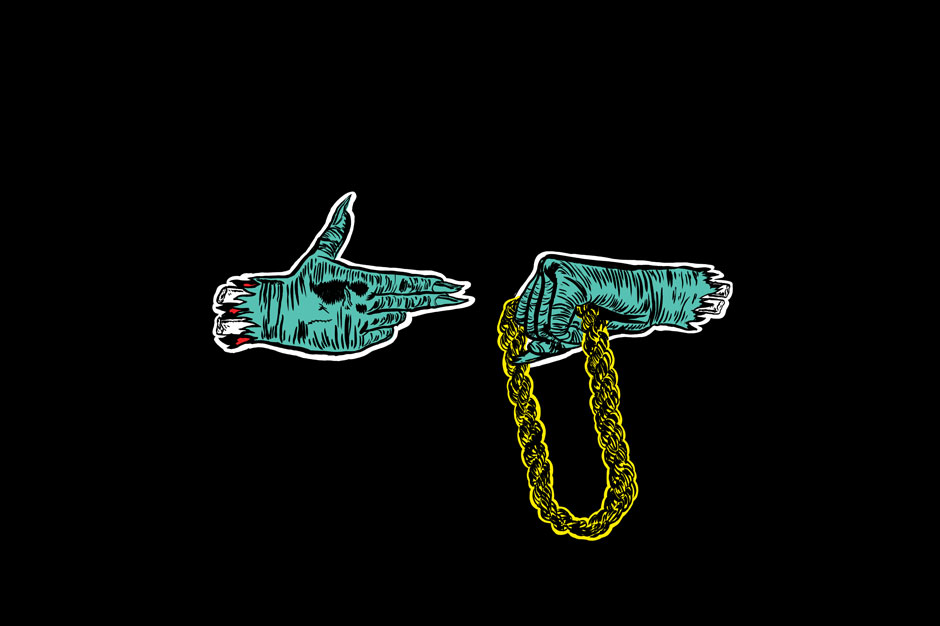 Run the Jewels was slated as a just-for-fun collab between El-P and Killer Mike after a banner 2012 for both, but it quickly evidenced itself as 2013's great rap bromance: a creative partnership that brought out the best in both parties, and a record that felt like their secret handshake made public. While Killer Mike subverts much of the Reaganomics-based doom of his own R.A.P. Music with professional bragging and boss-talk, producer El-P conjures up all that early-'80s anxiety with stabs of chilly, arpeggiating synths that throwback to the creepiest, most plasticene moments of Goblin and John Carpenter's slasher-film soundtracks. For El the MC, the album is a return to Funcrusher form: He sounds revitalized as he and Mike extol the many ways they intend to (metaphorically) stomp our faces. It's a dark, cynical album ("These motherfuckers all thorn, no rose" spits El-P in a bout of self-mocking on their title theme) that has an irreverent, spastic, party-album energy, but it's ultimately the victory lap of two veterans in full command, all skills and gravitas. JESSICA HOPPER
38.Danny Brown, Old (Fool's Gold)
38/41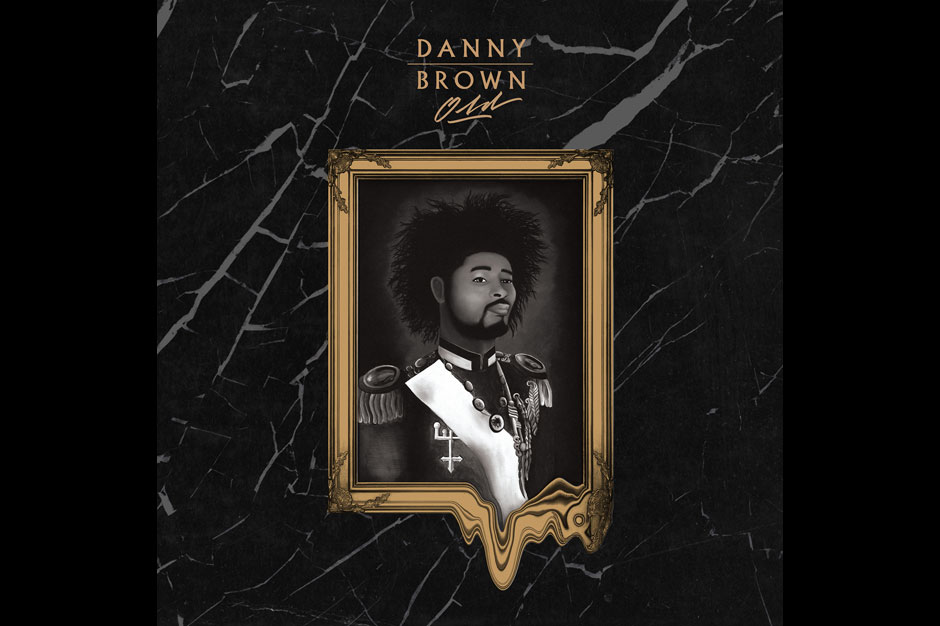 On his 2011 breakthrough XXX, Detroit's Danny Brown presented himself as a historic hedonist indulging in two things equally and exclusively — drugs and pussy — watching his career bloom during one of the most precarious times in rap's history. But by this year's Old it's all started to catch up to him. He keeps hearing from old heads in his hometown to return to the dusty loops of his 2010 mixtape The Hybrid, and anyway he can't outrun the demons of his ravaged upbringing. As such, his second album for good-times label Fool's Gold is really anything but. Instead he spells out precisely why one might become a delirious hedonist in the first place: On "Wonderbread," for instance, he rattles off a quick story of encountering a leering dope fiend, a gun battle, and a strung-out prostitute, all while walking to the store to buy bread with his mother's food stamps — bread which eventually gets jacked by the end of the song. J.S.
39.Ka, The Night's Gambit (Iron Works)
39/41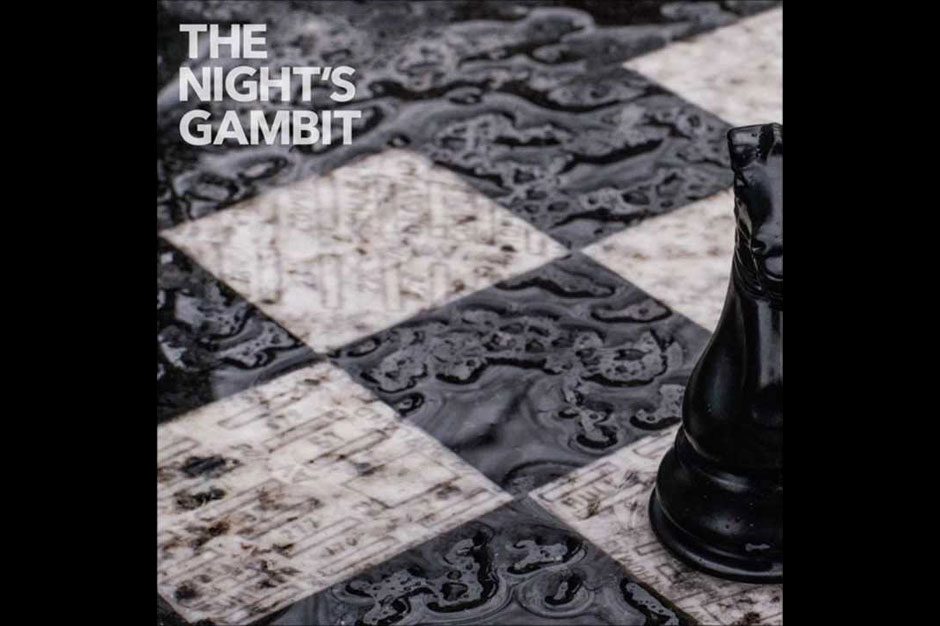 Brownsville's Ka, a 40-year-old firefighter and '90s underground also-ran, surfaced in 2013 like the guy who successfully built a spaceship in his garage. Rapper, producer, video director, label head ("Please have patience with your order, I don't go to the post office everyday"), Ka's third auteurist statement perfected a rap style that deserves be as influential as the Keef flow: calculated, chops-heavy, assonance-soaked, rhymes-qua-rhymes best served ice cold. It's as pyrotechnic as anything Kendrick or Eminem dropped this year — "In the 'Ville pumping steel, hunt until we feel full / Home cold as Poconos fill rodent holes with steel wool" — but delivered with an expressionless croak that makes his crime tales feel like a Brooklyn Ingmar Bergman flick. Adding extra austerity are beats that are pure Young Marble Jeezy, barely-there samples full of bongos, and vinyl-crackle that never deigns to boom nor bap. C.W.
40. Chance the Rapper, Acid Rap (Self-Released)
40/41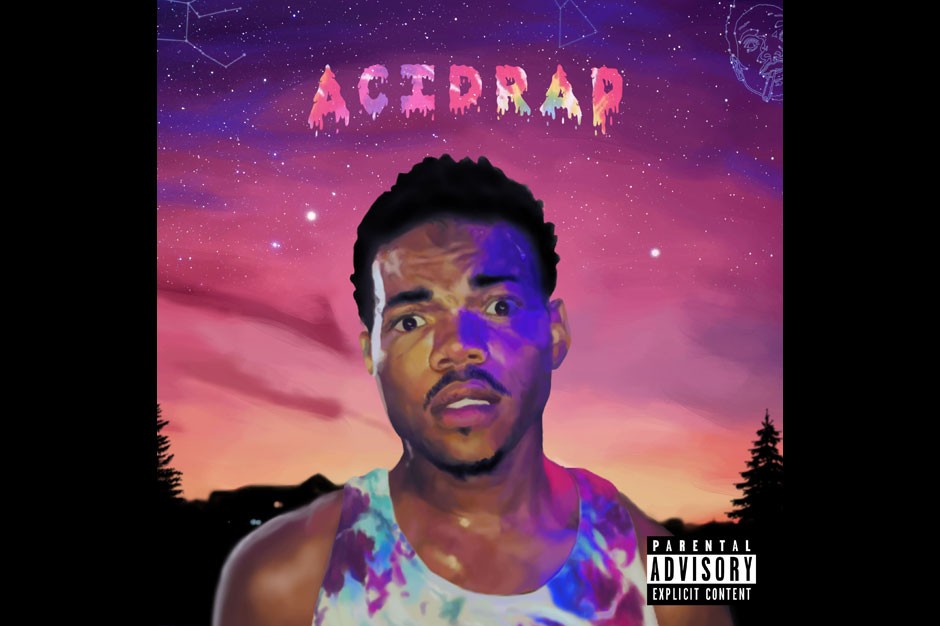 Powered by the jittery rhythms of juke and ghettotech, enhanced by soaring soul, and manned by a madcap conductor, the year's boldest mixtape is an exercise in the ecstatic — as far as thrill-rides go, Acid Rap is a giga-coaster built on a wooden track. To hear it for the first time — or the second, or the 20th — is to zoom through 19-year-old Chance the Rapper's hyperactive mind, where ideas dance atop even more ideas in pure defiance of the stifling gun violence encroaching from all sides. The Rapper doesn't ignore Chicago's problems — he scat-raps and sing-songs and squawk-screams in the face of them, gleefully breaking down the world that surrounds him into a wordy, nerdy pile of friends and relatives, religious angst and psychotropic escape, nervously ashed cigarettes and nostalgic longing for the salad days of youth. At the heart of it all is, well, heart — that's the beat that transforms all of Chance's "uncool" expression, letting him sing like no one's listening. C.M.
41.Kanye West, Yeezus (Def Jam)
41/41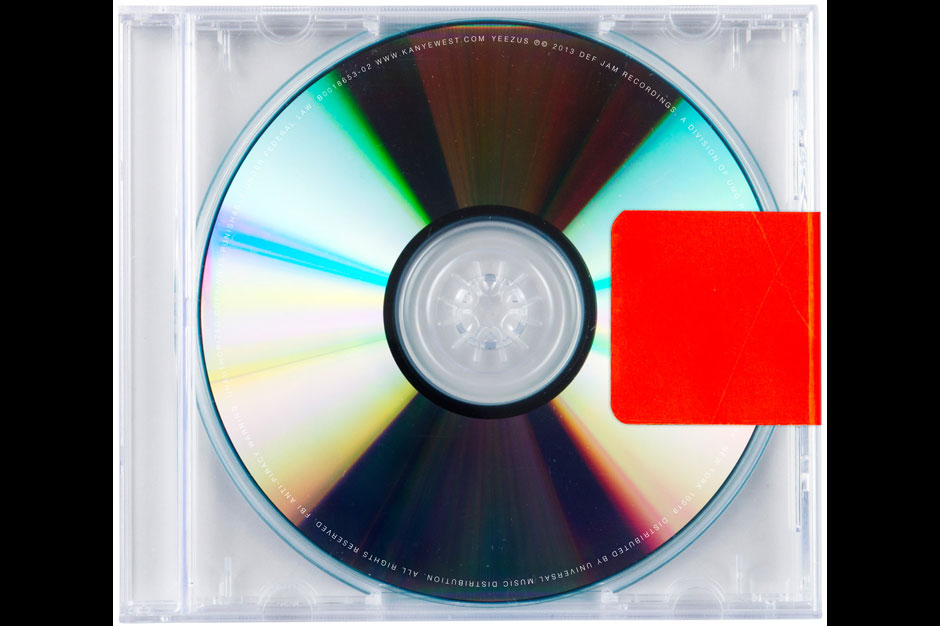 It turns out that the man who caught a gratuitous amount of Internet grousing earlier this year for dubbing himself "the nucleus of culture" was totally right. Behind us, there's 11 months of blustery, severe sounds, but Yeezus was the loudest, boldest, riskiest, best-selling, most controversial, and most divisive example. Click here to read Christopher R. Weingarten on how this album dominated a year of shadowplay.