Damon Albarn's 'Africa Express' Album Will Be Here Before You Know It
'Maison Des Jeunes' arrives December 9; see Nick Zinner in a video for Songhoy Blues' "Soubour"
The results of Damon Albarn's collaborator-packed musical trip to Africa in October will arrive in less than a month. Brian Eno, the Yeah Yeah Yeahs' Nick Zinner, Holy Other, and more teamed with an array of Malian musicians for a seven-day recording session. The results, Africa Express Presents: Maison Des Jeunes, will arrive digitally on December 9 via Transgressive Records, with a physical release still to come in 2014. Pre-order the album through iTunes and get an instant download of Malian band Songhoy Blues' "Soubour." Watch an on-location video for the lithely vamping, rough-hewn track, including in-makeshift-studio footage of Zinner, above. The Wire star Idris Elba was on hand for the weeklong session, but he must've been too busy, we don't know, garnering Oscar buzz for playing Nelson Mandela to show off any musical chops.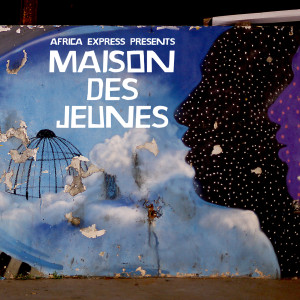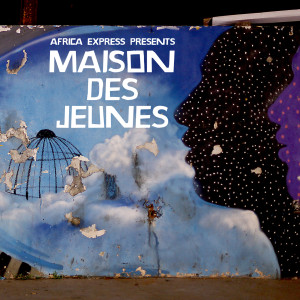 Africa Express Presents: Maison Des Jeunes track list:
1. Adama Koita – "Fantainfalla Toyi Bolo" (prod. by Two Inch Punch)
2. Songhoy Blues – "Soubour" (prod. by Nick Zinner & Remi Kabaka)
3. Ghostpoet – "Season Change" (feat. Doucoura) (prod. by Two Inch Punch & Damon Albarn)
4. Bijou – "Dougoudé Sarrafo" (prod. by Damon Albarn)
5. Lil Silva – "Bouramsy" (prod. by Lil Silva)
6. Talbi – "Rapou Kanou" (prod. by Two Inch Punch)
7. Gambari – "Yamore" (feat. Kankou Kouyaté) (prod. by Damon Albarn)
8. Yacouba Sissoko Band – "Chanson Denko Tapestry" (prod. by Brian Eno)
9. Lobi Traoré Band – "Deni Kelen Be Koko" (prod. by David Maclean)
10. Moussa Traoré – "Farafina" (prod. by Damon Albarn)
11. Tiemoko Sogodogo – "Latégué" (prod. by Brian Eno)