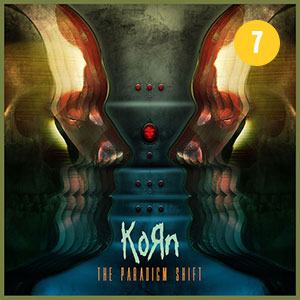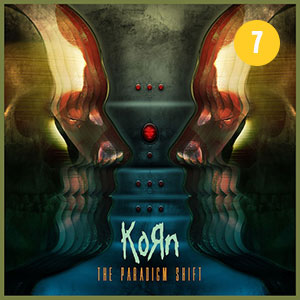 Korn – The Paradigm Shift (Prospect Park)?
Simplicity — whether deceptive or blatant — has always been the secret to Korn's success. Most reviews zero in on the group's signature "nü-metal wallop," and that's because their thud is just as primal, just as base, as anything frontman Jonathan Davis slobbers out. It's that economy of thump that made tracks like "Freak on a Leash" and "Falling Away From Me" MTV smashes — but it's also what made 2004's "Y'All Want a Single" their most laughable release ever. So it was a curious thing in 2011, when the band released the busy, cluttered Path of Totality, a divisive record that predicted and amplified the cross-pollination of metal and dubstep the same way their first few releases hinted towards rap-metal. With their 11th full-length, The Paradigm Shift, simplicity is once again the carte du jour.
It seems the return of guitarist Brian "Head" Welch — a founding member, who exited their ranks in 2005 after becoming born-again — has signaled a paradigm shift indeed: a move back toward the pounding wallop that the group pioneered. As a result, The Paradigm Shift does contain ferocious rockers ("Prey for Me," "Punishment Time"), but they also haven't totally lost sight of their electronic dalliances (namely in single "Never Never," which is, by design, more nü-wave than anything). "Love and Meth" balances the best of both worlds — a heavy riff and some crackly, wubby, streamlined synth lines — and contains the album's catchiest melody. The only hard-to-handle parts are the times when their songs becomes too simple to mean anything, as when Davis sings, "We hate loving every day," or when he quasi-raps, "I love your pain," in the "ballad" "Lullaby for a Sadist." But it's also the sort of tongue-in-cheek, uh, "Korny" candor that endeared them to fans in the first place.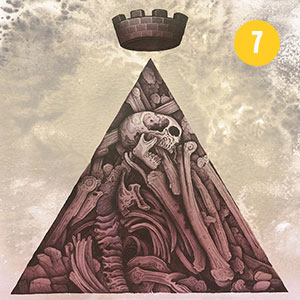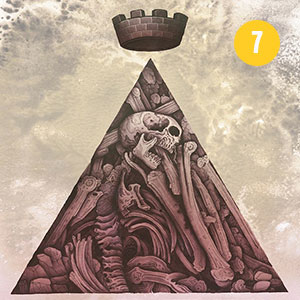 Doomriders – Grand Blood (Deathwish, Inc.)?
Compared to Converge, the noisy hardcore-punk terrorists in which Doomriders frontman Nate Newton plays bass fulltime, Grand Blood sounds positively civilized. But Doomriders' spacious stoner metal still boasts too many noise-metal tangents and guttural howls for most of decent society. Newton's yowls on the title track are matched by drummer Q's knack for laying back just enough to make everything uneasy. On other tracks, Newton approximates the fury of his main gig — the lead guitar lines and Newton's emo howls throughout "Mankind" approximate fleeting moments of late-'90s Converge, the riff to "Bad Vibes" sounds like a throwaway from benchmark Jane Doe — but by and large he comes across as happy to be wallowing in sludge. The only misstep? The hard-rock bid "Gone to Hell," a Soundgardeny attempt at hook-writing that suffers from Newton's inability to sing.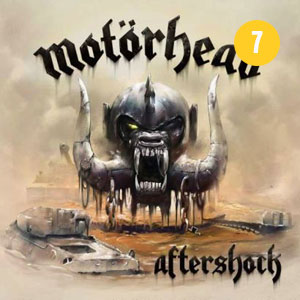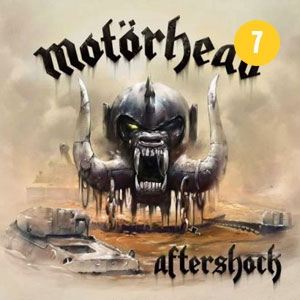 Motörhead – Aftershock (UDR)?
Sounds like Motörhead.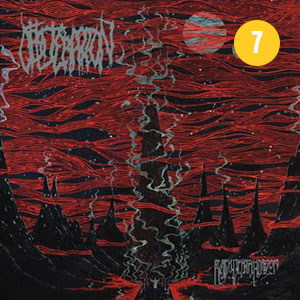 Obliteration – Black Death Horizon (Relapse)?
Finally, Obliteration have stepped out from behind their inspirations' shadows. About half a decade ago, this quartet emerged from a frigid fjord as the new face of True Norwegian Death Metal, which was a rare thing, given the country's prevalence for swarthy, black-metal blastbeats. At that point, they sounded like the direct offspring of first-generation American death-metallers like Obituary and Suffocation, but they've since embraced undeniably European aesthetics like doomy breakdowns and punkish tempos. Their latest record, Black Death Horizon, finds them straddling the death-metal conventions they learned by rote and fracturing them with spasmodic thrash riffs and slow, doomy bridges that undulate with each pulse. The production value actually has gone down from their early days, and that has made the band sound positively uncouth. They'll still indulge extreme-metal clichés like Bill & Ted-style shredding at the beginning of "Churning Magma," but they'll slow things down to a snail's pace in the same song.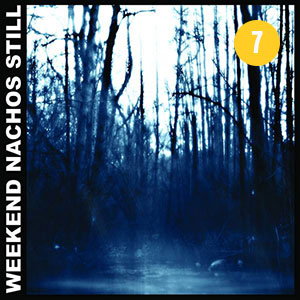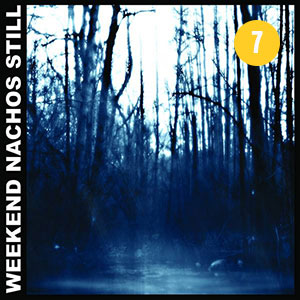 Weekend Nachos – Still (Relapse)?
These snackers still sound eternally angry, whirling through Still's 12 cyclones of grindcore in record time. If there's any kind of a formula to their sound, it's this: Play fast, then faster, then slow'n'doomy, then noisy. But since they don't try to obscure their M.O. at all, it's more impressive when they do follow some primal (usually hardcore-inspired) instinct toward musicality, such as the footslogging intro to "Satan Sucker" or their diatribe about reading lyric sheets in "S.C.A.B." That's right, these guys even hate reading lyric sheets. Most of the time, their lyrics are so aggro it's difficult find out what spawned their ire, though titles like "You're Not Punk" speak volumes. How far can they take it?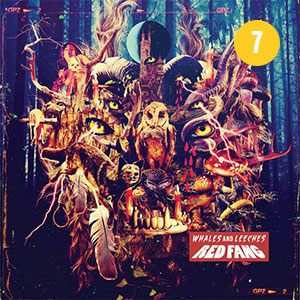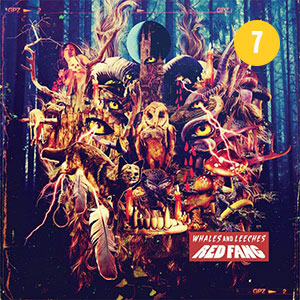 Red Fang – Whales and Leeches (Relapse) ?
With their third album, Portland boogie-sludge troupe Red Fang continue creating shuffling, boot-scootin' heavy rock with just enough stoner sensibility. The best song (and perhaps the one with the grossest title), "Blood Like Cream," hides its locomotive chug with pseudo-soothing Josh Homme-style vocals and classic-rock drum breaks. Later, on "Crows in Swine" (OK, maybe that's their grossest title?), the group fiddles about with a chugga-chugga riff, but mixes things up with a chorus that approximates the sound of a shipwreck. Even when they go off-book — the plodding, sludgy "Failure" is basically a G-chord played ad infinitum — their slow chanting masks the drummer's shuffle rhythm, save for a few breaks. ZZ Top metal at its crunchy best.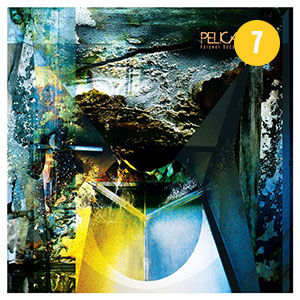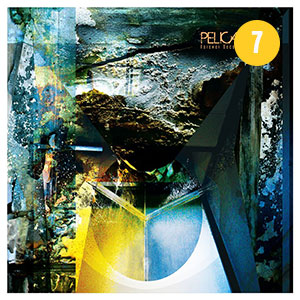 Pelican – Forever Becoming (Southern Lord) ?
Ever since Pelican released their self-titled instrumental doom powerhouse EP ten years ago, they've repositioned themselves more and more as something akin to post-metal landscapers in a similar mode to Mogwai or Explosions in the Sky. On their fifth full-length, Forever Becoming — a title they might regret if the record weren't as good as it is — they have evolved from journeymen into masters, showing an expertise with light, shade, tasteful restraint, and tacit storytelling. These days when they get doomy, they crush with verve.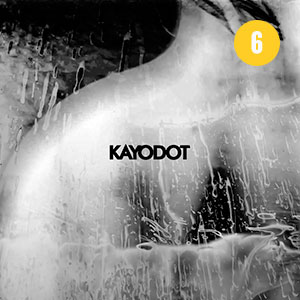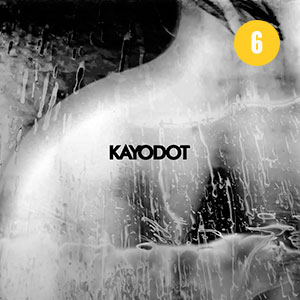 Kayo Dot – Hubardo (Ice Level) ?
A shimmer of cymbals, a flutter of guitar, a whole lot of vomit vocals — Kayo Dot deflect two out of three metal traditions whenever they can. "The Black Stone," the 10-minute opener for their sixth full-length, takes its sweet time before exploding into the Kayo Dot version of a blastbeat (busy jazz drumming, a few violin plucks, and, again, vomit vocals). But the journey is worth it, because what is metal about if not catharsis? Elsewhere, the record alternates between vicious death-metal wannabe riffing, Zorn-worshipping choral meandering, and grating jazzy horn arrangements — the latter of which always costs a band a couple of review points.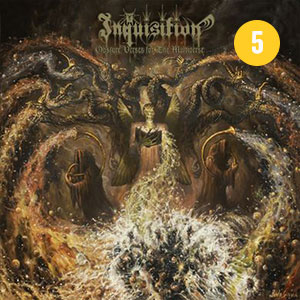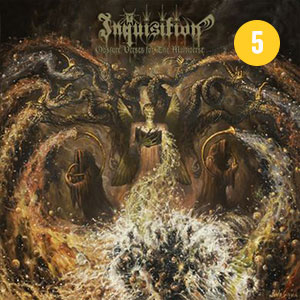 Inquisition – Obscure Verses for the Multiverse (Season of Mist) 
On Inquisition's sixth full-length, frontman Dagon has pulled off the feat of being the only guitarist to ever to use a whammy bar in a black-metal riff (it's positively nauseating). He also has managed to metamorphose his vocal cords into one big, gurgly didgeridoo. The combined effect, on songs titled as if they were Bosch paintings ("Darkness Flows Toward Unseen Horizons"), is something like a supergroup containing Eddie Van Halen, the members of Immortal, and whoever is famous for playing a didgeridoo. The trick doesn't really hold up for 10 songs.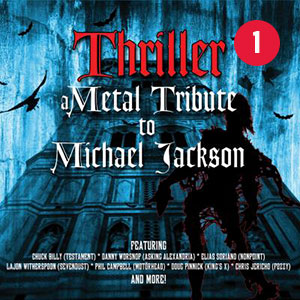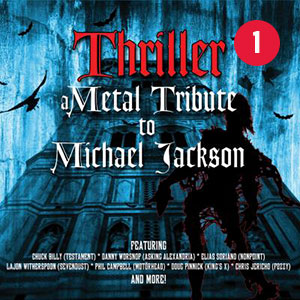 Various Artists – Thriller: A Metal Tribute to Michael Jackson (Cleopatra) ?
Just in time for Halloween, a music project that's truly scary: current and former members of Testament, Motörhead, Iron Maiden, and Ozzy's band playing Punk Goes Pop with Michael Jackson's oeuvre. The lowest of low points include: the singer of Testament approximating Vincent Price's rap in "Thriller," the rigid electro-metal instrumentation of "Man in the Mirror," and worst of all, listening to Paul Di'Anno — the beleaguered ex-Iron Maiden singer who helped spur the New Wave of British Heavy Metal on that band's first two albums — sputtering, "Come on!" in "Bad." It even includes a re-recorded version of Alien Ant Farm's "Smooth Criminal." Of the comp's 13 tracks, the only positive points are Living Colour frontman Corey Glover's uniquely Living Colour-like harmonies on "Billie Jean" and the fact that whatever an Icarus Witch is was smart enough to rewrite the anti-Semetic slurs in "They Don't Care About Us."