My Bloody Valentine's Kevin Shields is awfully upset over his band's lack of nomination for the Mercury Prize, the annual award for best British album. In an interview with the Guardian, the frontman aired his grievances after the group's first album in 22 years, the Essential m b v, failed to get a nod thanks to what he claims is a bias against indie artists.
"Isn't Mercury a phone company or something, anyway? What's that got to do with music?" he said. "We're banned by them, and do you know why? Because we're not on Amazon or iTunes. That's one of the qualifying criteria. You have to have major distribution or be on iTunes or Amazon."
The Prize rules do state that an artist must have a "digital and physical distribution deal in place," while MBV self-released the album and only sold digital copies through their website.
Either way, Shields is still rankled by the snub. "It's interesting to learn that to be as independent as we are is … virtually illegal," he said. "It's not a real record. Our album's not a real album because it's independent. The corporate-ness has got to such a point where we've essentially been told that we don't exist. So, technically, that album doesn't exist."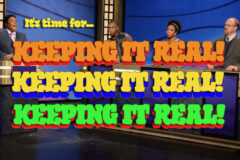 The short list for the Mercury Prize includes David Bowie, Arctic Monkeys, Jake Bugg, Disclosure, Savages, and more. Shields said "god help" the eventual winner, saying that the award negatively impacts an artist's career: "Seriously, there are sinister forces at work."