It is painfully clear that a crackly Skype call is as close, literally and figuratively, as I'm going to get to Mazzy Star. Separated by thousands of miles, three computers, and a thick wall of disaffection, there on the other end of the digital wire in Ireland and Norway, respectively, are bandmembers Hope Sandoval and David Roback.
How are you both today?
"Good," says Sandoval.
What are you up to?
"I'm in Norway," offers Roback.
And you, Hope?
Silence.
Hello?
"Hello," Sandoval whispers dryly.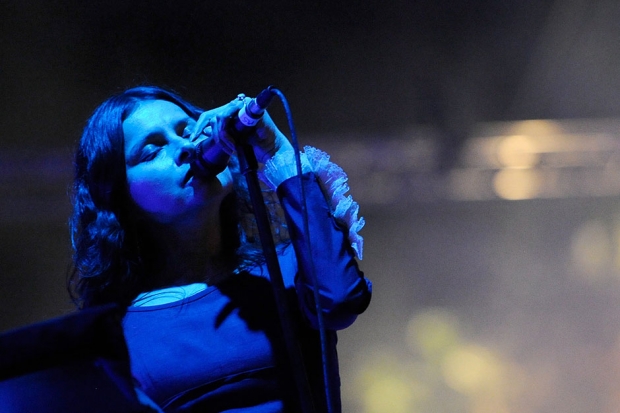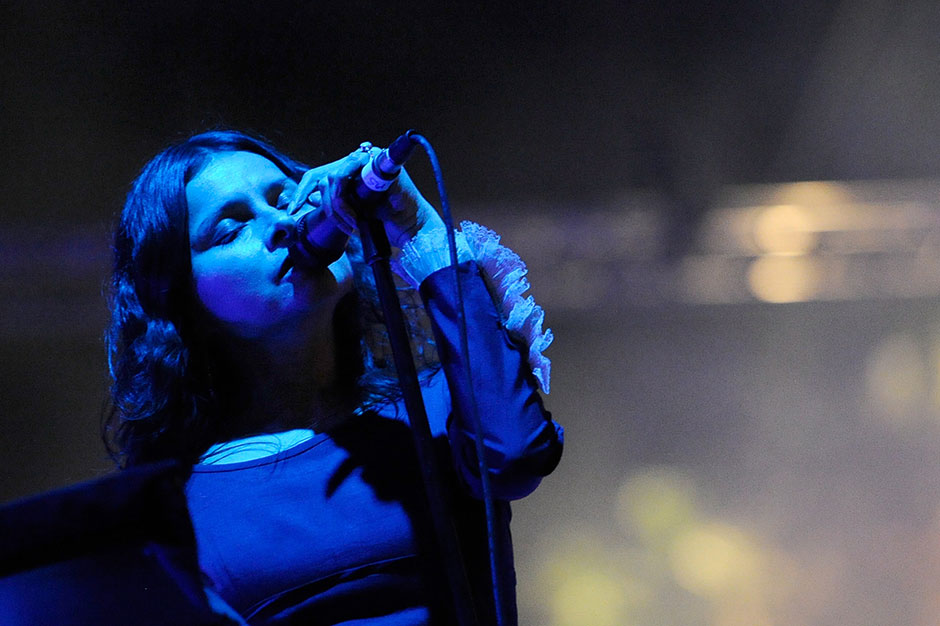 Ah, it's good to have Mazzy Star back. It's been 17 years since we heard a full-length statement, 1996's Among My Swan, from the languorous twosome. That album, like the gorgeous new comeback effort Seasons of Your Day, floated Roback's dusty slide guitar and Sandoval's snowflake vocals over softly swaying rhythms and strummed acoustic six-strings, a seductive respite from much of the era's distorted alt-rock flailing — and a successful one. On the strength of the single "Fade Into You," 1993's So Tonight That I Might See, went all the way to platinum.
A lot can change over the course of nearly two decades, but, as with their sound, Mazzy Star's members' commitment to opaquely carrying out their publicity duties hasn't. (They're infamously monosyllabic and terse — when they say anything at all.) Prior to his efforts in promoting the new album, Roback, a founding member of the L.A. psych-rock bands Opal and the Rain Parade before forming Mazzy, hadn't taken an interview since Bill Clinton was in office. And while Sandoval's work with My Bloody Valentine drummer Colm Ó Cíosóig in Hope Sandoval and the Warm Inventions has afforded her several opportunities in the interim period for public interaction, it's still not exactly something she relishes. But with initial pleasantries unpleasantly out of the way, the duo lurches into a marginally less stilted discussion of Seasons, emphasizing, however timidly, that the gap between albums was simply the result of life's natural flow.
"We don't think about the rate we work at," explains the 55-year-old Roback.
"We don't really keep track of time," affirms Sandoval, 47.
Nevertheless, after Among My Swan the core duo scattered, with Roback heading to Oslo and Sandoval splitting her time between her native California and Ireland, where she worked on Warm Inventions material. As time passed, it was natural to assume that Mazzy Star was done, or at least on an indefinite hiatus. But Roback says that was never the case.
"We've been working on songs more or less all along," he says. "We were writing and recording songs ever since [Among My Swan]."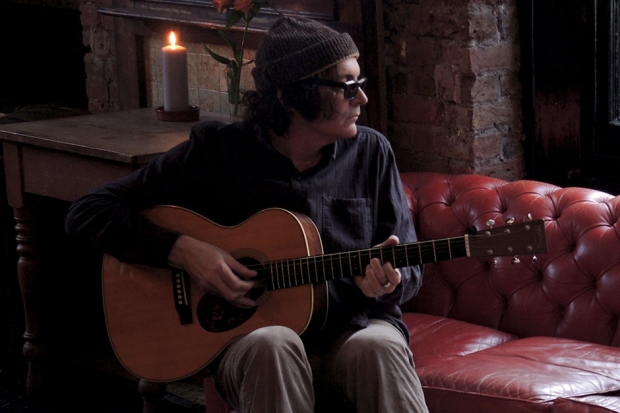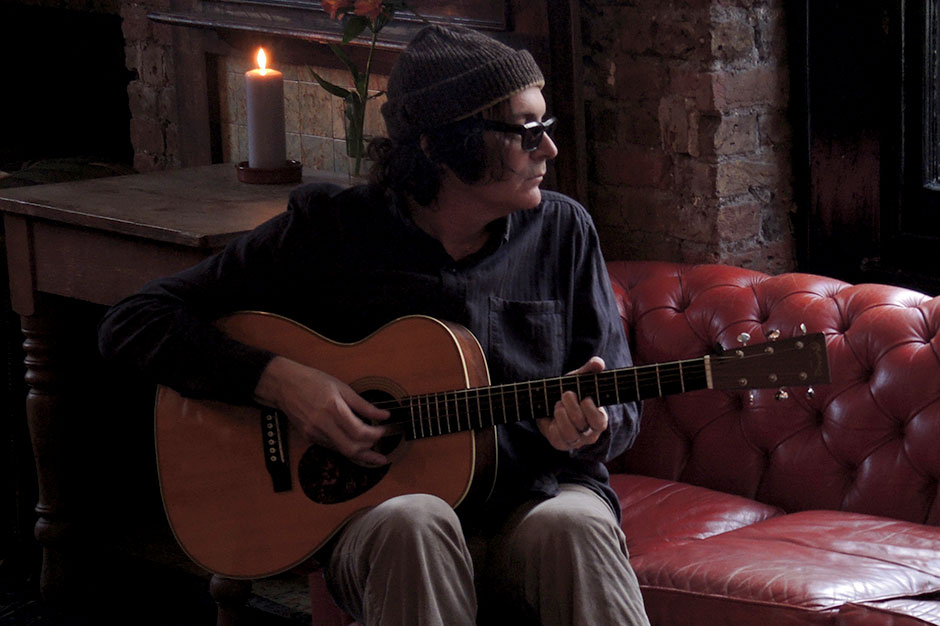 Despite the distance between them, Roback and Sandoval never stopped creating material, which they diligently stockpiled. The eventual decision to put out ten of those long-gestating songs (two of which, "Common Burn" and "Lay Myself Down," were released as a single in 2011) on their own Rhymes of an Hour label was more pragmatic than nostalgic.
"We wanted to start playing more live concerts," Roback says of the motivation behind the release. "We thought, 'Well, maybe it'd be interesting to have more of our music out there when we start to perform.'"
Sandoval's reasons for returning? "I don't remember," she says. "In a way…" Then, as they so often do with her, the thought slides away unfinished.
There may be a kind of clue in the way that Sandoval lets her sentences trail off, content to let them float into the ether. Musically for better, conversationally for worse, the band's nonchalant musical air isn't a put-on, it seems to bewho they are. Almost like hobbyists, they're just two old friends holing up for days, weeks, months at a time and tinkering away in their home studios.
As different as Mazzy Star's sound once was, it's proved to be influential. The careful production, dreamy melodies, and bittersweet aura is echoed by contemporary acts like Beach House, Tamaryn, and Widowspeak.
"At the time that the first Mazzy Star records were coming out, a lot of the musical trends of the moment weren't quiet and reverential," says Widowspeak singer Molly Hamilton. "When we first started writing songs, we were similarly trying to take a step back from hearing a lot of noise."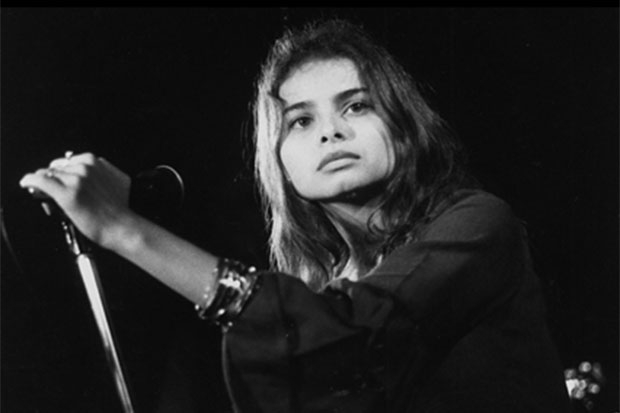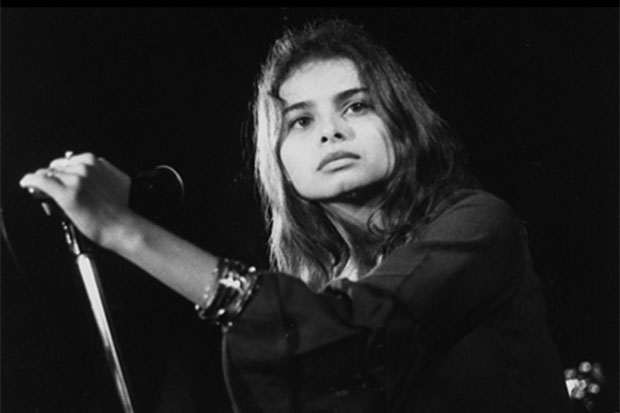 Even if they don't like to discuss much, Mazzy will talk, even excitedly (or their version of it), about the work of other musicians, particularly those who guest on Seasons of Your Day. Old friends and longtime Mazzy Star touring members Suki Ewers (keyboards) and Keith Mitchell (drums) both pop up in the album credits and will reportedly accompany Sandoval and Roback on their upcoming fall tour. The late, great Scottish guitarist Bert Jansch, with whom both Sandoval and Roback had collaborated previously, shows up for a space-age etudeon "Spoon," and his spirit imbues both Sandoval and Roback's textured playing on the record.
"Bert's guitar playing was unbelievably unique and brilliant," raves Roback. "He was a really inspiring person to work with."
Ó Cíosóig, who also played drums in the studio with Mazzy, says that Sandoval and Roback's reticent personalities actually helps make them easy musical partners. "They have a band telepathy," he says. "They don't really need to talk too much about what they do. It seems to happen very naturally. It flows very comfortably."
His involvement, Ó Cíosóig supposes, came about because Mazzy Star's core were recording and he "just [happened] to be there." That laissez-fair spontaneity, coupled with an insistence on putting down their material live, is how [he explains] the wispiness that Sandoval and Roback have managed to maintain over the course of their nearly quarter century career together.
"They really like to give things a live feeling, to try to get a good atmosphere going," He explains of the mood in the studio. "It's just about getting a good feel down and not overdubbing too much."
That vibe is evident on "California," a silvery ballad in the mold of Among My Swan's "Halah." Couplets like the title track's "Won't you let me come inside / I've unlaced all of my pride" are given emotional heft through Sandoval's silky delivery. While Roback's slide lines still function as ellipses between the vocal melodies, elsewhere strings and harpsichord skitter in to fill the negative space.
Ó Cíosóig points out that the album's intricate sound (and long delay) isn't mad-scientistperfectionism in the vein of his usual boss, MBV's Kevin Shields. He assures me that the time and conversation in the studio is more geared toward nailing Mazzy Star's particular mood than it is spending hours dialing in guitar tones.
"We spent a lot of time just hanging out together listening to records — being friends," He explains. "We'd do some music. It was quite casual."
And cryptic. When I ask Roback and Sandoval who made the biggest ideological contribution to the record outside of the two of them, the singer opens up a wormhole.
"Somebody by the name of Herman was involved," she chuckles. "He did a lot of things. You should talk to Herman."
Well, what's Herman's last name? How can I get in touch?
"I'm not sure that we know his last name," she says.
So how did you find him?
"How did we find Herman?" wonders Sandoval. "I think he found us."
And that's as much as she'll say. "Herman" isn't mentioned in any of the press releases, the band's publicist has never heard of him, and even Ó Cíosóig, who swears to me that Roback and Sandoval aren't pulling a fast one, won't share any more.
"He just comes and goes when he feels like it," Ó Cíosóig says about the mystery man. "He'd come and hang out. You could tell whether he liked [a track] or not. I don't know anything about him either, but you get a lot of strange characters around Mazzy Star."
Like many things in Mazzy Star's world, talking producesmore questions than answers, and more silence than questions, so their records continue to exist in a strange vacuum, free from any pigeonholing pretentiousness or painful pontificating in interviews. A beautiful album, a blink, a decade, another beautiful album. Slow ebbs, long flows.
"We got together when we got together," says Sandoval, "and when we weren't together we did other things." She sighs. "I'm sure it'll continue to be that way."