10. The Postal Service
The Postal Service opened with their biggest hit, "The District Sleeps Alone Tonight," as if to remind everyone — yes, we are that band, remember when you loved this song? Bless anyone who had to play opposite Mumford, who probably drew more than half of the Lolla crowd. Ben Gibbard and Jimmy Tamborello could have played "Get Lucky" for 48 consecutive minutes and probably would have had the same effect. But they didn't, and instead, they shared a tweEDM cover of Beat Happening's "Our Secret" while fireworks went off behind Mumford at the other end of the park. JESSICA HOPPER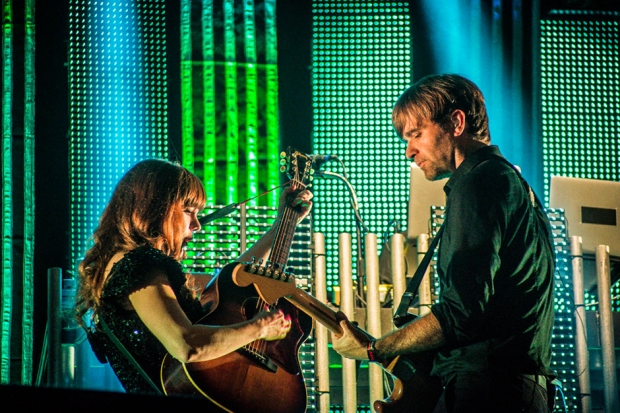 9. Brooke Waggoner
The Nashville singer-songwriter and her all-acoustic backing band turned on the charm despite drawing an actively interested audience of 40 to the shade of the BMI stage. Her intellectual piano-pop was redolent of an extra-precious Regina Spektor — singing about geese in flight, busting a rhyme scheme that included "perfecto" and "taco" — but her charm never got away from her. J.H.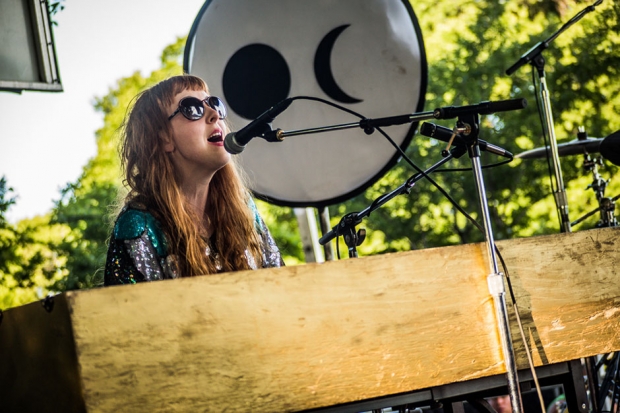 8. Planet Hemp
Death Grips may have been a no-show, but Brazilian veterans Planet Hemp thankfully kept the spirit of rap-rock alive — even if it was a wildly unfashionable, highly specific brand that dates back to the forgotten era of Goats and Shootyz Groove. The band itself actually dates back to those funky pre-Bizkit days, and haven't updated their sound in the slightest, serving up Jimmy Page-style grooves (one song, 1997's "Adoled" was based on Led Zep's "The Ocean," a Beastie riff of choice), barked raps like dueling Sen Doggs, and frantic bursts of Fishbone-style punk. With lyrics and banter in Portuguese — save the occasional "Planet Hemp" or "old-school skaters" or "Cheech and Chong" — they can headline over Franz Ferdinand, the Flaming Lips, and Nas at Lolla Brazil. Here they were a 1 p.m. concern but still one that could get a small mosh pit cooking, a Brazilian flag unfurled. The perfect excuse to abuse a smoke machine. CHRISTOPHER R. WEINGARTEN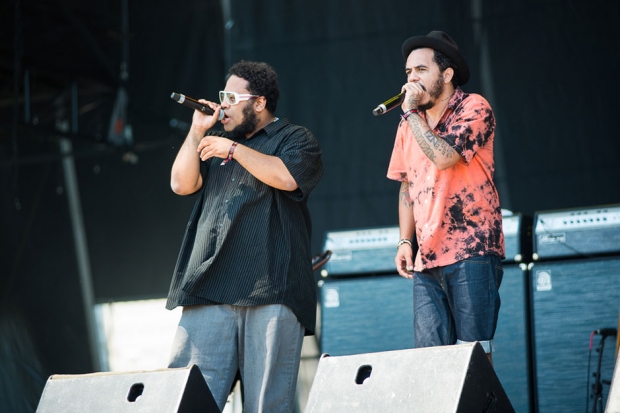 7. Bad Things feat. Perry Farrell
Two-time gold medalist Shaun White is looking for a third Rolling Stone cover, this time as a Warner Bros.-signed guitarist, with his band Bad Things. He's certainly a decent guitarist, doling out patient sheets of Edge-style atmosphere, and he's gone from the giddy ginger frizzmaster of snowboarding fame to a sleek I'm-a-fun.-guy sexpot with a Chris Isaaky fluff-over haircut. His band, however, is an imperfect storm of anonymous post-Grouplove L.A. fashion rockers still going through their growing pains (like knowing a tom-tom looks less awkward on a stand than in your hand). But they were part of one of the day's most beautifully bizarre scenes. Bad Things were surprise guests on the Kidzapalooza stage, playing in front of an area sectioned off for 10-and-unders (a few little Brooklyn Vegans even were up front shooting with camera phones). Though lead singer Davis LeDuke was a little unpolished when it came to vibing with kiddies — at one point joked that they "sucked" and a tot scolded him for his pottymouth — their special guest, Perry Ferrell had no problems playing awesome uncle. He came out to guest with the band on the Stooges' "Search and Destroy," made his body all rubbery, did Townshend-style windmills, and sang directly to the kids as if there wasn't a small crowd of curious adults in the back. C.W.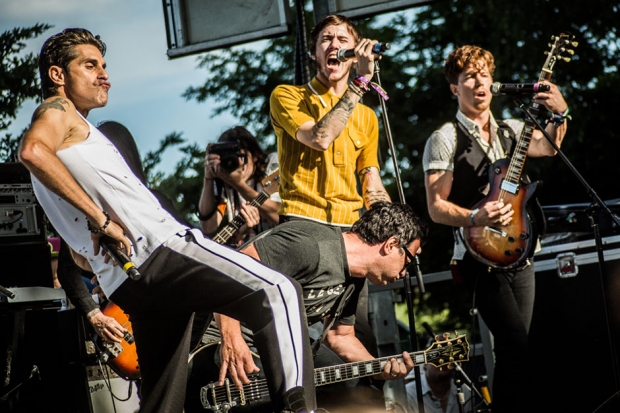 6. Reignwolf
Canadian blues explosion, Reignwolf, is a one-man Black Stripe: part George Thorogood, part Wavves, and part circus act. His schtick — it's a schtick, there's no way to sugarcoat it — is best described as "aggro-busker," tapping his guitar with one limb, playing drums with the other limbs, alternating between whacking toms and whacking his axe. You won't walk away from a Reignwolf set humming any of his tunes (his blues is via Robert Plant, and he's got a Thurston-level love of feedback), but you will leave highly, highly entertained. His blooz wildman gimmick was a fun middle ground between catharsis and clownery — he used his own neck as a microphone rest, played a noisy solo in the crowd, finished up ripping on a security guard's shoulders (taking some time in between hot licks to futz with his new friend's hat), and bashed his guitar against the P.A. system. It was tightly managed chaos — practiced, jestery, not dangerous in the slightest — but even controlled fires radiate heat. C.W.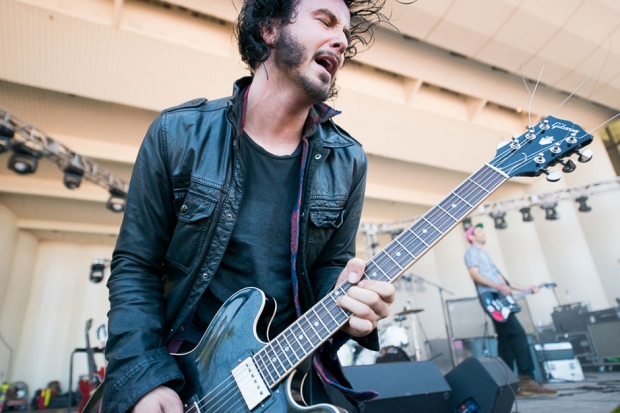 5. Ellie Goulding
Goulding has been slowly conquering America one single at a time for two years now, and her midday set was proof: The soulful electro-pop diva drew a bigger crowd than anyone else who followed her on the Bud Light stage, handily besting headliners the Postal Service. Gould's been on the European festival circuit for years and knows what kind of show you have to put on when you are trying to entertain 30,000 people. Exhibited in reverse order of importance: huge bass; Idol-grade earnest; fluency with both eyes-shut sensual hand dancing and mosh-grade thrashing; memorable hooks; and a big, soulful voice that carries for blocks. Given how loud the crowd was singing along, it was obvious: People don't just know the hits, they know her albums. The jocks twerkin' shirtless with Camelbaks? They love her. Groups of college girls standing in a circle miming all the lyrics up in each others' drunk faces? Them, too. Those actual 10-year-old girls who knew every single word and were dancing, hands in the air, on a garbage can held steady by their moms? Ellie is their girl. J.H.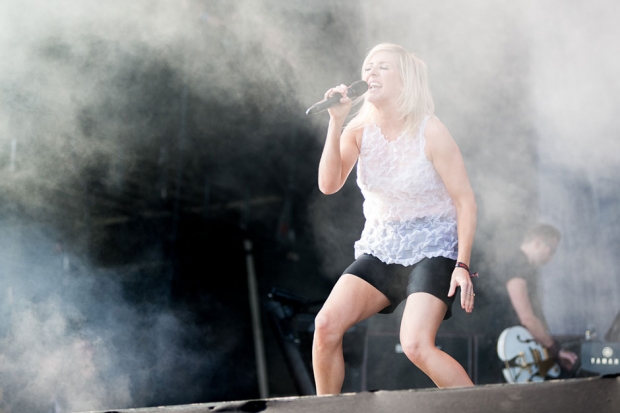 4. Eric Church
Not Ghost B.C. and not Baroness, but arena-country firebrand Eric Church was the only dude bad enough to bring a drummer with two bass drums to Lollapalooza. His wildcard set made the case for more mainstream country at the fest — his crowd was massive and completely indiscernible from the crowd at, say, Queens of the Stone Age (save a couple of older folks sprinkled in). And he pulled it off by embracing the Spotify polyglot spirit of Lolla bands like Haim or Icona Pop — there was a talkbox solo, his ode to Springsteen, and "Smoke a Little Smoke," which concluded with a brief excursion into Black Sabbath's "Sweet Leaf." He said it quite plainly: "It's not about what genre of music you like, it's about what music you like." C.W.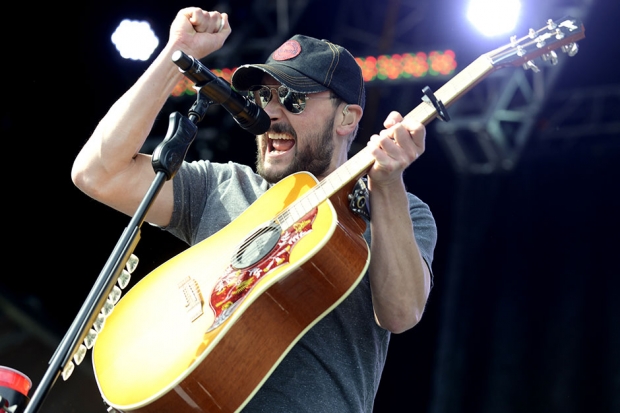 3. Haim
Haim is like the Stevie Nicks guitar line in "Bootylicious" formed a band. The three sisters are able to move from MTV pop diva motions to guitar heroics to whatever banging a maraca on a bass drum is, with no regard for the genre lines that would have separated them. Having been bumped back (post-Death Grips brouhaha) to a time slot that better fit their current levels of buzz, Haim got the audience to clap along to "Falling" like it was any other festival sing-along, which completely made all the weird elements — like the frantically tumbling drums, or Danielle Haim's brassy, R&B Melissa Etheridge-like voice — seem not so unusual. And in the great festival tradition, someone even threw some undergarments on stage. "I never had a bra thrown at me before," Alana Haim said. "Is it weird that I'm touched?" C.W.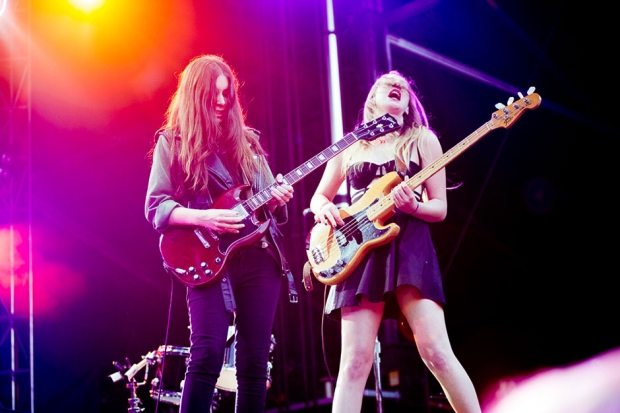 2. Kendrick Lamar
For being rap's savior, Kendrick Lamar's Lollapalooza set was awfully emo. As if the underdog thrill of seeing just how far he's come in the last year wasn't potent enough, toward the end of set, not one, but two guys in wheelchairs crowdsurfed a considerable distance to the front of the stage — in their chairs. The moment the first surfer was shown on the huge simulcast screens, the audience sent up a roar. Lamar was clearly as moved as anyone there. The second chair went up and the MC stopped the show, and stood there, in respectful silence, just beaming. When these two guys finally made it up to the barricade, security went to grab them and Lamar interceded and demanded that if they came all that way, they were going to be allowed to watch the show from right there in front. Lamar then dedicated the show to them, and said that to honor their efforts, we were all gonna turn it up to 15, which we did. Though audience faves had been frontloaded in the set but upon Lamar's instruction, people went nuts for the rest of the set, flipping out for "Backseat Freestyle" as if it were a hit single. J.H.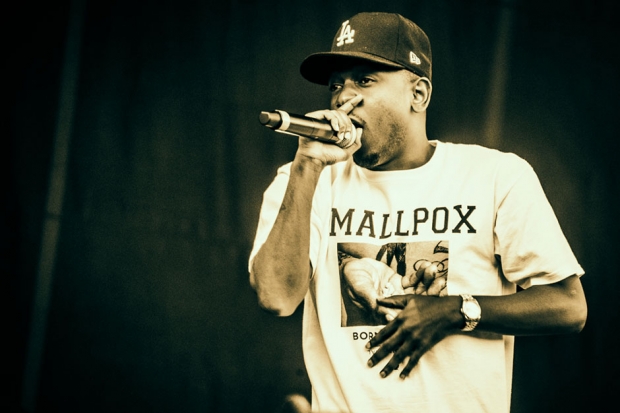 1. JODY
Chicago R&B side project JODY weren't even on the bill this weekend, but they happened into a slot and went off. Coming off of Kendrick's vibe (which was surely not killed by the many bitches in attendance) was no enviable task for Chicago progressive electro-bump duo Supreme Cuts, a situation made worse by some irreparable laptop malfunction. As an emergency measure, they happened to have their close scene cohorts — Brandon Boom of The-Drum and the other three members of JODY — on hand, and Supreme Cuts happily lent them the stage. It was a tenuous and tense few moments, but JODY, who have honed their skills on the local underground warehouse party scene, bossed us with the bass and turned it out like this was the plan all along. The crowd maxed out at maybe 150 strong — perhaps half of them actually knew who the group was, but they were geeked for one of the Chi's most ferocious crews to wreck it on the big stage anyway. JODY's house-party-vibe was as powerful as the eyeball-rattling levels of sub-bass, which likely rearranged the DNA of everyone within 50 yards. J.H.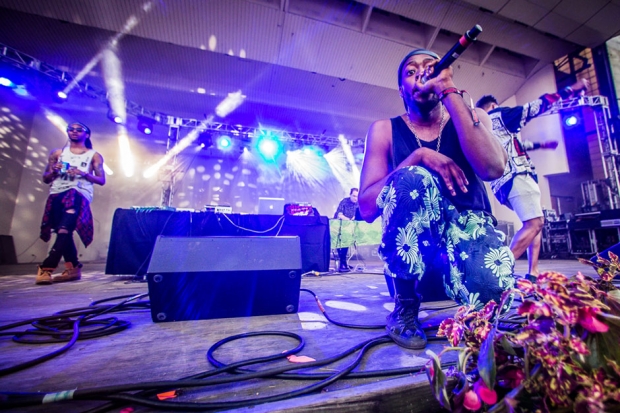 For more coverage on this year's top festivals, visit ToyotaSoundwave.com.