SPIN Rating:
Release Date:
August 20, 2013
Label:
Domino
While the sidewalk vultures cluck over their Frappuccinos and the sun slices up the boulevard like a klieg light, our heroine hides beneath her hat brim. As the restaurant burns and soldiers take up their positions on the rooftops, she forages through green fertile valleys, and returns with a fistful of riddles:
"There's a flavor to the sound of walking no one ever noticed before."
"When the summer's over, will he remember winter words?"
"I don't understand falling leaves. A tree's a tree."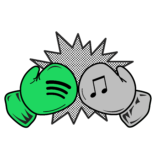 What place is this? Who is this complicated ingénue, wise beyond her years? Julia Holter's new album is loosely based on Gigi, a 1944 novella about a teenage girl in grooming to become a Parisian courtesan. The Los Angeles musician also has said that Loud City Song is "themed around the loudness of society: media, gossip, celebrity obsession."
Neither of those glosses does this dynamic, singular record justice, however. As a reworking of Gigi (both the book and 1958 Hollywood musical based on it), it scans as a fantastical collaboration between, say, Gertrude Stein and Rodgers and Hammerstein, with David Lynch in the director's chair. Knowing the album's narrative inspiration will only get you so far, given its fragmentary, symbol-laden presentation of the story — a twisted parade of hats and urban abstractions and cryptic, koan-like statements. But if Holter's stated themes sound like bullet points on a Media Studies 101 syllabus, fear not: There's nothing prosaic about this entrancing, chamber-pop masterpiece.
Holter has spent much of her career shuttling between tentative electro-acoustic atmospheres and idiosyncratic, anachronistic pop: Phil Spector and the ECM New Series swirled together in a reverberant mixture of churchly soprano, synthesizer, harpsichord, and drum machine. But here, she abandoned her laptop techniques and arranged the material for a small ensemble of musicians. (Nite Jewel's Cole Marsden Greif Neill, a former member of Ariel Pink's Haunted Graffiti, co-produced.) Apart from Holter's keyboards and vocals, almost every sound comes from an acoustic instrument (trombones, percussion, double bass, saxophone, violin, cello), and the results are revelatory. The songwriting resembles that of her previous records — grand, stately themes, carefully pivoting changes, vocal harmonies that recall both '60s bubble-gum and medieval sacred music — but it's as if all the fog has burned away, ceding center stage to her sure-footed voice and unerring sense of the melodic line.
This isn't the first time Holter has worked with literary material. Her 2011 album Tragedy was based on Eurypides' Hippolytus, and last year's breakout Ekstasis drew from Frank O'Hara, Virginia Woolf, and the 1961 film Last Year at Marienbad. (In another project, she phonetically translated foreign-language lyrics from "global kitsch songs" into "surreal poetry.") In all cases, her sources were less script than springboard — jumping-off points for the creation of a private sound world of field recordings, synthesizers, acoustic instruments, and voices.
Despite their layers of literary reference, those records felt self-contained, and so does Loud City Song. Repeated words begin to feel like images from a dream, fraught with obscure significance — hats, hearts, birds, the moon, an unspecified city — and their repetition tightens the album like a deftly knotted network of ropes. The interlocking tracks "Maxim's I" and "Maxim's II," directly inspired by a scene from the musical, bind the album with twinned vignettes of a gossipy crowd inside the Parisian bistro:
Into Maxim's we will see them walk
Will they eat a piece of cheese or will they talk?
When they're loud enough, we can hear their words
By night we are inquisitory birds
In the first version of the song, the lyrics are delivered in a whispered chant over gentle strings; in the reprise, they build to a fever pitch over skronking hot jazz, cacophonous and claustrophobic. Together, the tracks offer the album's most pointed (and poetic) critique of society's habit of chewing up and spitting out celebrities — a point driven home when she closes on a defiant note with the line, "If you wanna be starting something," almost certainly a reference to the martyred King of Pop.
That's one of the few explicit quotations on the album, but throughout, Holter weaves together references that lend expressive heft to her imaginary world. "This Is a True Heart" flirts with easy-listening bossa nova in a way that once again recalls David Lynch's eerie kitsch. And on album centerpiece "Hello Stranger," she reimagines Barbara Lewis' 1963 R&B hit as something approaching ambient music, diffuse and luminous. Her voice billows above string swells pocked with resin, ethereal and tactile in equal measure, and the effect recalls This Mortal Coil's "Song to the Siren" and Rebekah del Rio's reverb-soaked "Llorando," which showed up on the Mulholland Drive soundtrack.
Despite the acoustic instrumentation, "naturalism" is rarely the game on Loud City Song, and perhaps that's intentional — a way of tracing the voracious dimensions of social networks (Maxim's as well as MySpace) in crisscrossing string lines and dissonant outbursts and reverb that bleeds into everything around it, until there's no possible way of determining where one sound ends and another begins. Where indie rock has often used acoustic instruments to signify peace and quiet, Holter's horns and strings can be as rambunctious and unruly as a scrum of paparazzi. "Horns Surrounding Me" begins with hushed field recordings and a low, arpeggiated throb, but it quickly explodes into ominous dissonance, and the closing "City Appearing" does something similar, but to less bombastic effect, as its buoyant lullaby dissolves into a spray of scraped strings and brushed percussion and endlessly unspooling reverb. These are dense, complex arrangements, moving stealthily as raccoons.
In an interview with Crack Magazine, Holter said, "You don't have to know about Gigi to listen to this record. You don't have to know about Hippolytus to listen to Tragedy. If what I've made requires an understanding of those pieces of art, then I've probably failed." She's right: You don't need all the backstory to Loud City Song; you don't even need to be a particularly attentive listener of lyrics, as carefully wrought as hers are. Plus, there's the expressive nature of Holter's voice itself, capable of shifting from dulcet leads to almost cartoonish exclamations, a performative malleability that drives home the album's almost theatrical qualities. (Some deep-pocketed patron really should commission Holter to write for a musical, in fact; it's not hard to imagine her working on Robert Wilson's next avant-garde blockbuster.)
The album begins with a plea ("Heaven, all the heavens of the world / Are you looking for anything?") and it ends with dystopia ("Screamers on the balconies / Soldiers on the roofs / Trombones on the roofs / The screamers who fell in love or died / City appearing"). In between those two points unfolds one of the most ambitious, unusual, and engaging albums of the year — not quite pop, not quite "serious" music. Like Gigi herself, it is a work of perpetual self-invention, an extended state of becoming. Have pity on the inquisitory birds, because it's impossible to look away.