UPDATE: Speaking of not keeping things secret, Billboard points out that some Jay-Z fans have taken issue with extensive permissions and privacy requests made by the iconic MC's Samsung app. (The very same app has been dolling out the lyrics sheets referred to and displayed below.) While invasive apps are nothing new, the complainant in this case is newsworthy. SPIN pal Killer Mike tweeted a screen cap from his own phone on Tuesday (July 2), along with the words, "I read this and……..'Naw I'm cool'." The Run the Jewels rhymer has taken his place on the #nonewrules side of the aisle.
Jay-Z's Magna Carta Holy Grail arrives July 4 for Samsung customers and July 7 for the rest of us. And while his pal Kanye West employed a fairly minimal marketing strategy, Hova has been going all out every step of the way. Today we have a handful of developments to report, starting with the purported cover art for the man's 12th album, seen above. Minimal, yes, but over-the-top compared to Yeezus. (The actual cover art is below.)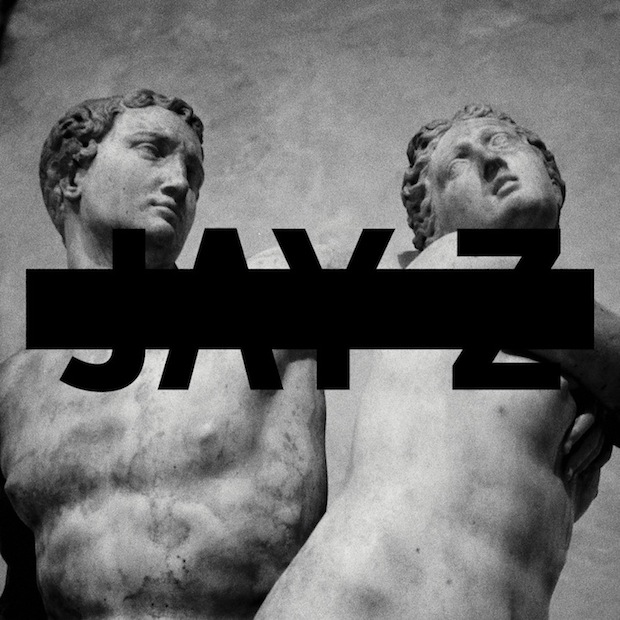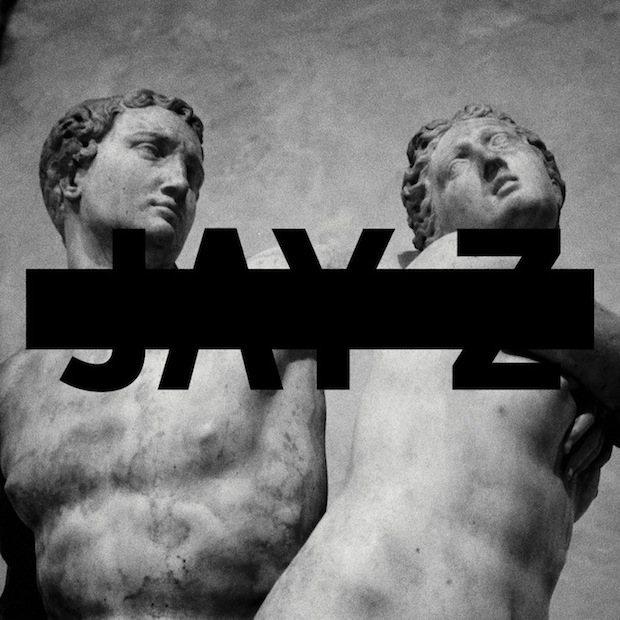 And then we have the latest lyrics sheet leaks. Of most interest is "BBC," revealing a star-studded team-up with Nas, Justin Timberlake, Beyoncé, Swizz Beats, Pharrell, and Timbaland. The title appears to be a reference to Billionaire Boys Club, which is both a clothing line founded by Pharrell Williams and a place where Basquiat paintings are exchanged willy-nilly. (Also: no longer boy-exclusive.) Review that at the bottom of the post.
Vibe has shared the lyrics for "Versus" and "La Familia." While the former references A Tribe Called Quest's "Sucka Nigga" and clearly levels disses at some past associate, the latter seems to take aim at Lil Wayne for his "It's Good" jab. Speaketh Jigga: "Wanna kidnap wifey? / Good luck with that, bruh / You must gonna hide your whole family / What you think we wearing black for?" XXL has blurry sheets for "Tom Ford" and "Beach Is Better."
All of the aforementioned has been revealed via the Magna Carta Holy Grail app, but Samsung has been sharing promo clips graciously viewable from any old device. They feature Jay explaining particular songs to Rick Rubin, who listens intently while laying on a leather couch. Below, you'll find Jay tearing up while discussing fatherhood in regards to the song "Jay-Z Blue." In a separate clip about "Heaven," Jova share his thoughts on God.
In an interview with XXL, Rubin explained his role in the album ads — "He was filming a documentary and he asked me … to come listen to the songs with him and just talk about the songs." — and also shared his thoughts on the album: "It was a little difficult — after just coming from the Kanye sessions — to listen to Jay's album, because they're so different. I was in a very alternative and progressive headspace, and Jay's record is a more traditional hip-hop record."
//www.youtube.com/embed/IXk4UDUUXFg