Deerhunter are bringing out the avant-garde big guns for their installment of the artist-curated All Tomorrow's Parties festival, which runs June 21 to 23 in Camber Sands, England. Fans of the band would be forgiven for not knowing the names and legacies of some of the experimental icons amassed for the thing — folks such as Steve Reich, Ikue Mori, and Bill Nace come to mind — but singer Bradford Cox has put together a primer to help bridge the gap.
Below you'll find a nearly two-hour mixtape featuring select songs from artists across the bill, ranging from the maximal odd-pop excellence of Dan Deacon's "Thrush" to "You Are Dumb," a blues-punk burner from former ATP outlaws Black Lips. Smartly, SPIN cover stars the Breeders appear early in the mix — that the alt-rock crew are reuniting to play 1993's Last Splash in its entirety is one of the event's biggest draws. Naturally one of Deerhunter's own highlights is included, though not from the Atlanta band's just-released SPIN Essential Monomania.
Stream the mix below and consult the handy time-stamped track list to suss out the sounds.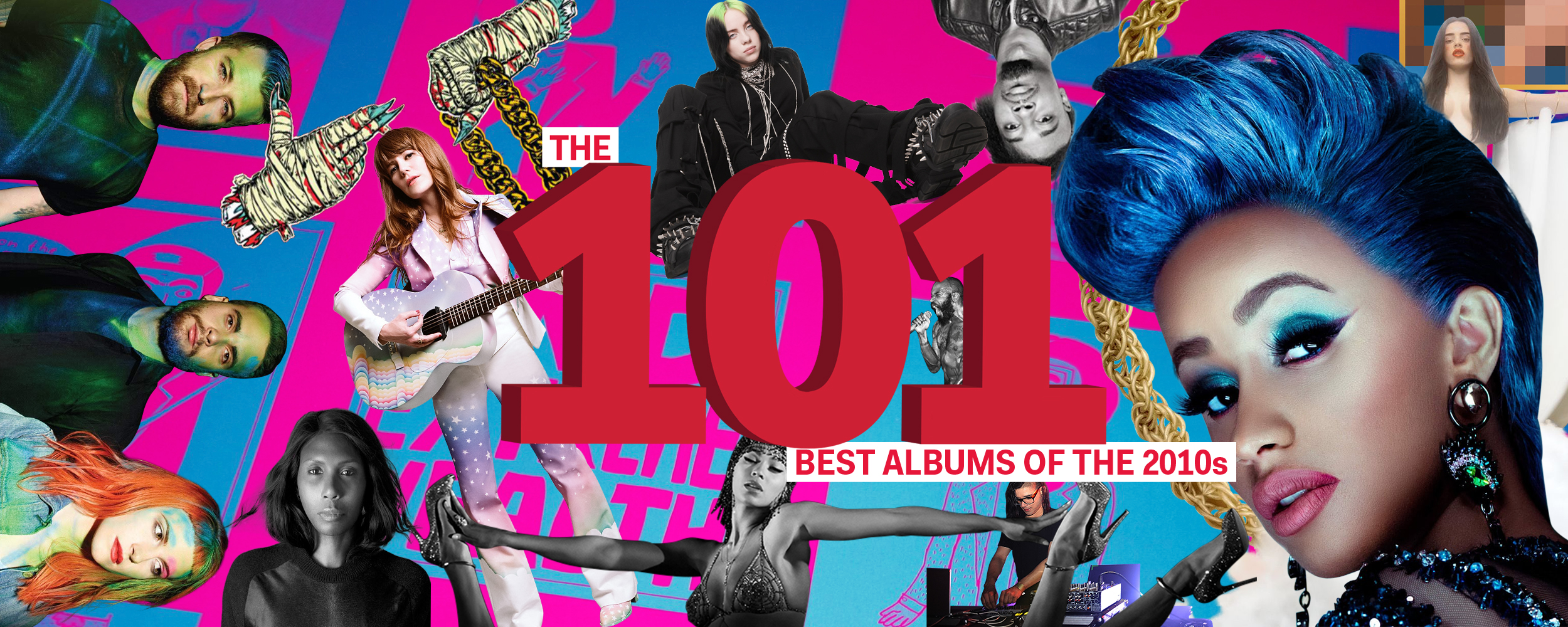 Bradford Cox's "ATP Curated by Deerhunter" mixtape:
1. Steve Reich – "Drumming (excerpt)"
2. Deerhunter – "Desire Lines" – 2.04
3. The Breeders – "Drivin' on 9" – 8.43
4. Dan Deacon – "True Thrush" – 12.00
5. William Basinski – "92982.1" – 16.44
6. Black Lips – "You Are Dumb" – 29.17
7. Cavern of Anti-Matter – "Solar Diamond" – 32.58
8. Laetitia Sadier – "Statues Can Bend" – 37.07
9. Michael Hurley – "Wildegeeses" – 40.00
10. Precious Bryant – "Georgia Buck (from Mississippi Records)" – 44.16
11. Blues Control w/ Larajji – "Awakening Day" – 46.53
12. No Age – "Miner" – 54.55
13. Panda Bear – "The Phreakness" – 56.45
14. Rhys Chatham – "Guitar Trio (Edit)" – 1.00.17
15. Pere Ubu – "Heaven" – 1.03.17
16. Ex Models – "Chrome Panthers" – 1.06.22
17. Samara Lubelski – "The Nice Price" – 1.07.30
18. Tom Tom Club – "Genius of Love (live)" – 1.10.29
19. Kim Gordon/Ikue Mori – "What Do You Want (Kim)" – 1.17.26
20. Verity Susman – "To Make You Afraid" – 1.21.20
21. Robyn Hitchcock – "My Favorite Buildings" – 1.27.48
22. Atlas Sound – "Washington School" – 1.30.32
23. Avey Tare – "Abyss Song (Abby's Song)" – 1.33.55