SPIN Rating:
Release Date:
May 07, 2013
Label:
Merge
Just over a year ago, Mikal Cronin sat down for what's known in Denton, Texas, as a "Violitionist Session": a three-question interview and a three-song set, the latter usually filmed and recorded live in a local living room. Though he'd released an excellent self-titled solo debut several months earlier, the garage-rocker was then spending his time opening for and playing bass beside longtime friend, bandmate, and creative co-conspirator Ty Segall, a fellow Laguna Beach native to whom he has been inevitably compared. But Cronin's a completely different, much more emotional animal, as evidenced in this case by performance footage that, in a fascinating bit of symmetry, had him and Segall playing face-to-face, on either side of the frame.
"I want to hear something with meaning," Cronin said, in response to a question about his "introspective" songwriting, an approach at odds with so much of the headbanging music being made all around him. "So that's what I was trying to do, and to me it has a lot of personal meaning. I don't know if it translates, but it's definitely more personal than just 'fuck it' garage rock." It was, and it continues to be.
During his Volitionist performance of "Get Along," his first album's finest song and a gorgeous link to MCII, his stunning sophomore effort and first LP for Merge, you could see its impact being felt in real time. At the 2:35 mark, as Cronin glides alone into the song's final chorus, Segall and drummer Emily Rose Epstein catch one another's glance as they admire his falsetto, smiling gently just before they join in again. It's pretty, not pugnacious, and a moment capable of warming an entire room.
Throughout MCII, Cronin distinguishes himself further from the community of friends and bands he's played with since high school, when he and Segall, alongside Charles Mootheart and Roland Casio, first joined forces as Epsilons, a wily synth-punk crew immortalized in their Laguna Beach-lampooning clip for the song "Teeny Boppers." (All but Cronin are now playing stoner metal together as Fuzz.) MCII, smartly arranged with a keen, child-of-the-'90s ear for quiet-loud dynamics, is a glimmering feast of sun-licked, surf-spackled melody that benefits from the emotional layering that Cronin finds lacking in "fuck it garage-rock." Over ten songs detailing a young man's despair and self-doubt, he delivers a performance that's both deeply confident and convincingly vulnerable, replete with stark, piano-based meditations and fuzz-pedal-abetted fury. Dualities reign supreme throughout.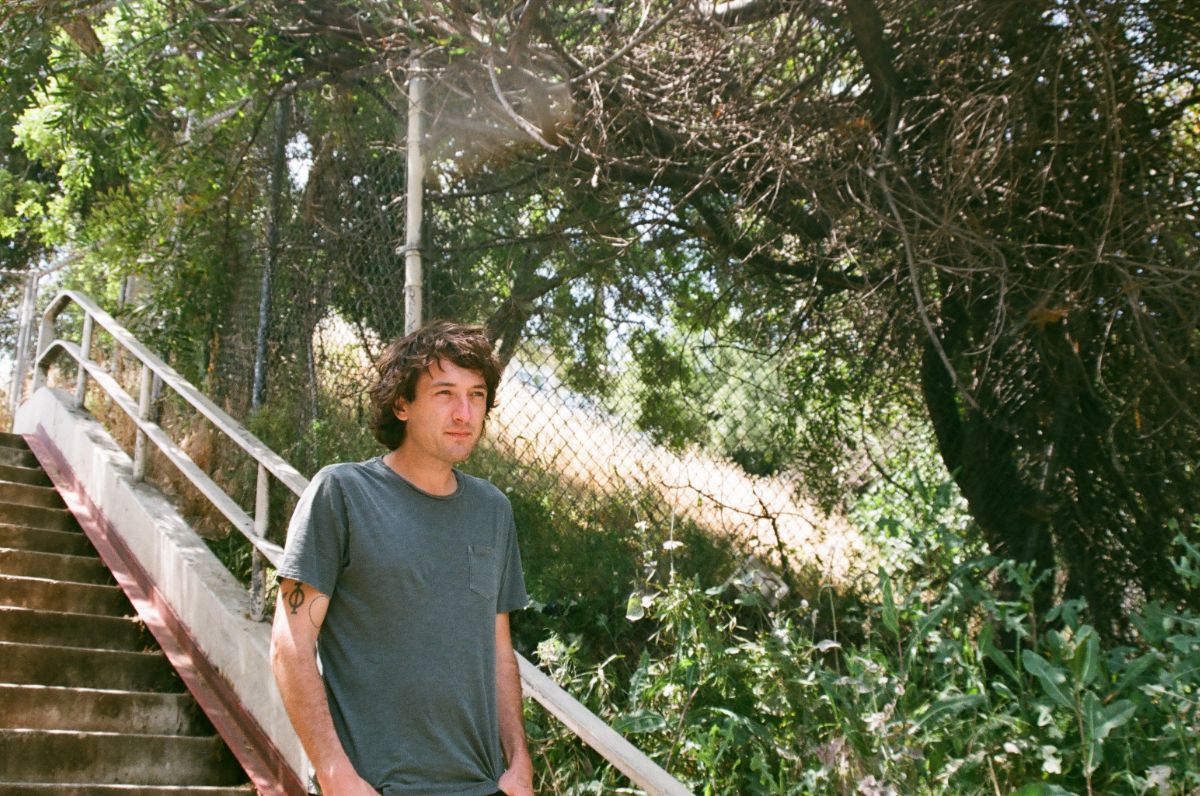 "I've been starting over for a long time," he sings on "Weight" — the album's opening line. "I'm not ready for the second wave, the weight of seeing through." This, just seconds before infusing a quintessentially winsome combination of acoustic guitar and piano with thick, snarling distortion and the following turnaround: "No, be bolder, golden light for miles." But most of MCII's most exhilarating moments come tangled up in conflict, Cronin working magic with each uneasy resolution. "Do I shout it out?" he asks himself in the slingshot chorus of "Shout It Out," perhaps the only song here with a red herring for a title. "Do I even know what I'm waiting for? / No, I want it now / Do I need it, though? / Shit goes on and on and on and on and on."
Thankfully, it does. Whether he's easing into the honeyed, Gram Parsons-indebted harmonies of "Peace of Mind" or chugging along amid the melodica-laced "Am I Wrong" — or even popping wheelies all over "I'm Done Running From You" — he's never far from the issue at heart. Though his buddies added a few licks here and there (Segall contributes two easily discerned, devil-horned guitar solos), Cronin arranged and played everything himself, including a few honks on sax. His voice, adenoidal but sweet, can carry every gleaming chorus or hold up fine its own, practically unadorned, with little but a piano or six-string acoustic, as on "Don't Let Me Go." Somehow, every song here sounds urgent enough to feel like the album's centerpiece.
But it's "Change," MCII's most aggressive four minutes, that provides the most catharsis. Wild and wooly, with an expertly crafted, cliff-like crescendo for a coda, it's a white-knuckle freakout made more forceful by dizzying strings and woodwinds. There are ripples of the same dark, psychedelic currents that gave weight to his debut, and the fuzz wafting throughout is proof that, as Cronin admitted earlier this year, touring so much with Segall has taught him what a distortion pedal can really do. But at the song's center, past a maze of contradictions, is Cronin, writhing and wrestling with himself, pleading for some patience. "I've been worried for you," he sings, audibly distraught. "Been hoping for a long long long long time / That faith in change is something you can find." He really means it.