SPIN Rating:
Release Date:
April 15, 2013
Label:
Rise Above/Metal Blade
Plus: Ghost's Infestissumam and Purson's The Circle and the Blue Door
In the years between Black Sabbath's 1970 debut and Judas Priest's galvanizing late-'70s ascendance, critics dubbed practically any band that turned their amps up past "4" and played heavy-handed chord progressions as "metal." Even poor little guitar-talker Peter Frampton and his bluesy Humble Pie bandmates suffered the description "heavy metal-leaden shit rock" in a 1970 issue of Rolling Stone. And now, over the past decade, scores of groups have surfaced, all owing an unabashed debt to the quasi-boogie shit-rock of yore. Although it's questionable whether the members of recent metallurgists Uncle Acid & the Deadbeats, Purson, and Ghost B.C. are old enough to credibly claim influences like Pentagram, King Crimson, and Blue Öyster Cult, respectively, all three bands project a selfish naiveté or, maybe more precisely, a purposeful arrogance about any metal recorded after the Sabs booted Ozzy in '79.
This sort of innocent divination seems to ooze from Uncle Acid & the Deadbeats, the cream of this particular crop. The quirkiness of the British group's name pays homage to Metal Mk I artists like Alice Cooper and BÖC, but the music on their third album, Mind Control, shows a broader vocabulary of anachronism. In addition to a few riffs very possibly pilfered from Tony Iommi's rehearsal tapes, songs like the swinging desert blues of "Poison Apple" and the jamming drones of "Follow the Leader" seep psychedelia via Deep Purple-via-Nuggets organ work on the former, and coolly relaxing vocal melodies and twangy acoustic guitar on the latter. More than that, though, the lyrics often seem to owe an equal debt to the spirit of '69 — just like those early-'70s bands! — especially when Charles Manson allusions sneak into the woozy, Mellotron-infused "Valley of the Dolls" (sorry, Sharon Tate) and "Death Valley Blues." The latter's sinewy chorus goes, "Let's hide out in the Valley," and (inadvertently?) references the location of the bottomless pit where the Manson Family would hide out during Helter Skelter, making chilling use of Uncle Acid's deathlike vocal harmonies, which might sound a bit like Alice in Chains if it weren't for the plodding drums and muddy production. In fact, as a whole, the record suggests the same sort of breezy cool that Josh Homme uses on his Desert Sessions series, but something, maybe Uncle Acid's inherent Britishness, makes them sound more nostalgic, rather than like something new.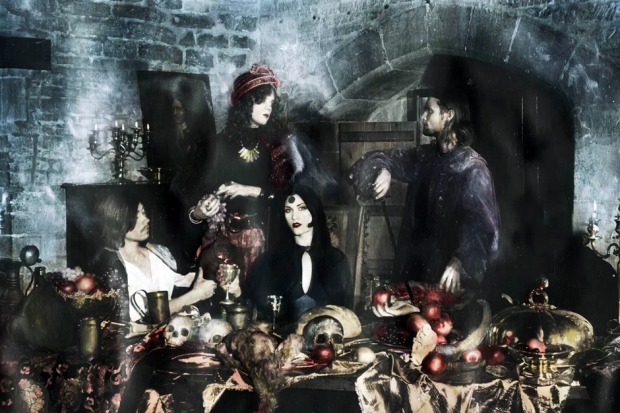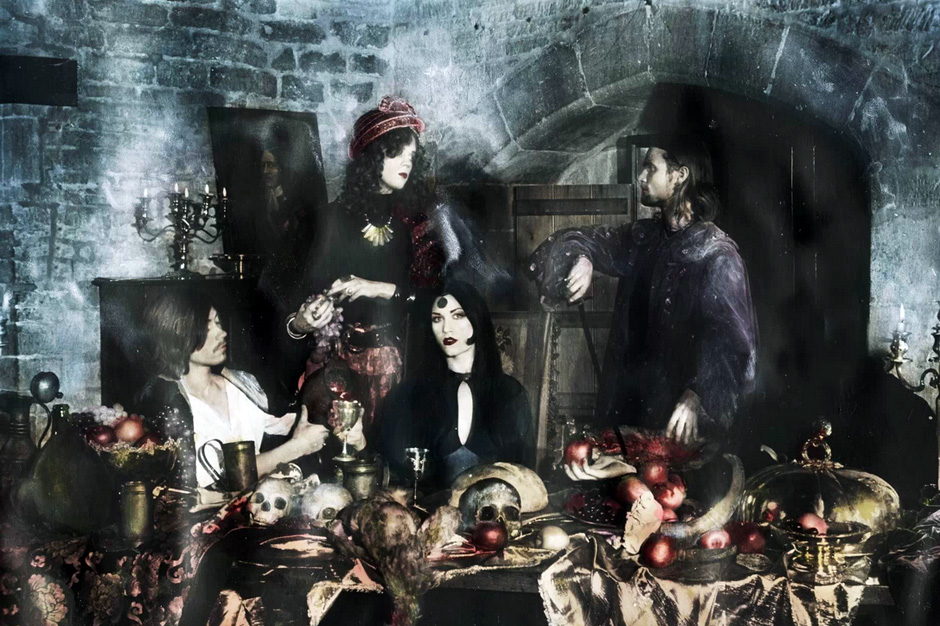 Similarly, Uncle Acid's English compatriots in Purson, whose frontwoman Rosalie Cunningham is all of 23 years old, blend proto-metal and prog-rock (Yes toured with Sabbath at one point, after all) in a way that abandons some of the pomp or lighter affectations of modern acts like Dream Theater and Porcupine Tree. Tunes like "The Contract," off the group's debut, The Circle and the Blue Door, come from some lava-lamp-lit prog purgatory where King Crimson's Mellotron found a place among the wah-wah sweeps of The Wall. Cunningham's lyrics are so wide-eyed and fantastical ("Take a little time to understand / Where do people go when they leave this land," she pontificates on "Spiderwood Farm") that she sounds as though she believes she's the first person to wonder such a thing. After a while, though, Purson's sheer progginess gets tiring: "Sailor's Wife's Lament" alone contains seagull FX, pan pipes, and a reversed sample of a carnival ride. But when the band errs more toward a mix of straight-ahead, hard-rock and Renaissance-Faire mysticism, they approximate retro-prog majesty.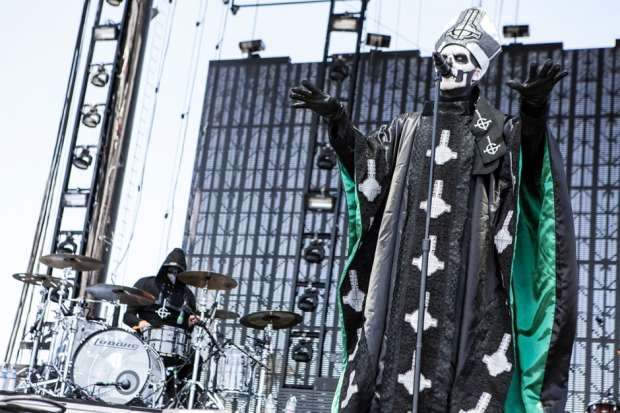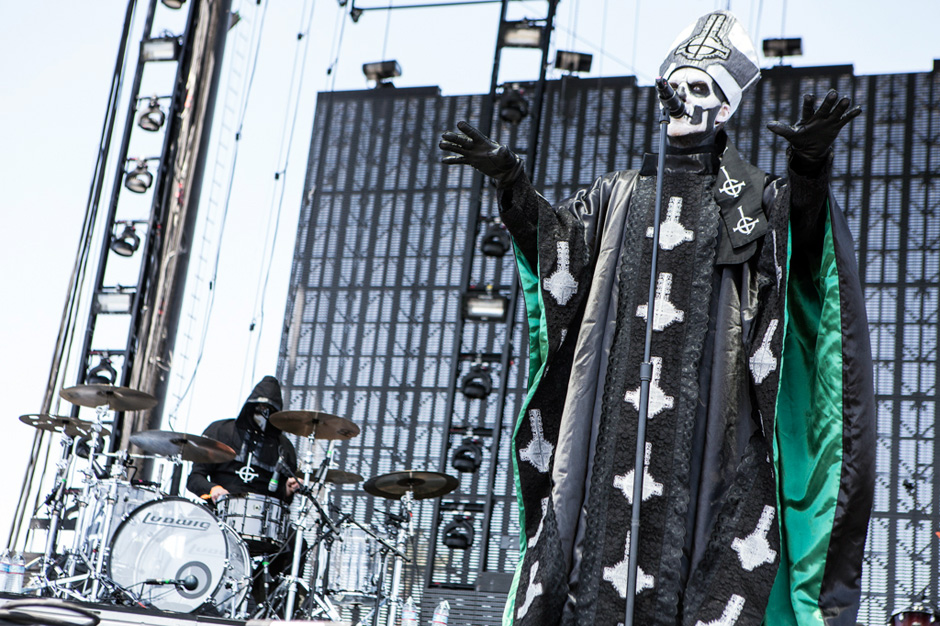 And then there's Ghost B.C. The group, which is essentially one Swede dressed as a scary-looking corpse-pope amid a bevy of instrument-toting anonymous "Nameless Ghouls," won over a legion (or maybe they'd prefer "lesion?") of older metal fans in 2010, when they released their debut, with its blunt-force Buck Dharma riffs and Mercyfully Fated "devil worship" lyrics. Although their look might make your parents uneasy, their music has become so benign on their second LP, Infestissumam (Latin for "hostile") that were it not for the singer's Satan-praising screeds, the album's smoothly produced quasi-psych keyboard rock would fit nicely on any Me Decade AOR radio-station's playlist. Frontman Papa Emeritus II croons "Body and Blood" so mellifluously it would have made REO Speedwagon's Mike Murphy sound like Lemmy. And a song like "Year Zero," with its chanted repetitions of "Beelzebub," "Satanas," and "Lucifer," is more assuaging than hostile, since the proggy keyboards sort of neuter any foreboding Misfits "Halloween II"–like conjurations. If this is a genuine vision of hell, our souls are safe.
It's this lack of any real threat that makes these bands interesting, though. If Purson were to clad themselves in black leather and studs instead of wide-brim cowboy hats and Seinfeld-worthy puffy shirts, or if Uncle Acid looked more like Manson-loving maniacs (or Axl Rose) rather than then top hat-wearing steampunks in pea coats, it all might feel a bit more dangerous. But that's what makes these acts seem authentic, like a sepia-toned faux-Western pic at a county fair. After all, Black Sabbath and Deep Purple didn't dress themselves in black in 1972; they wore bellbottoms and vests. The devil is in the details.