FLAG Return to Home of First-Ever Black Flag Gig at Secret Show
Hardcore history repeated itself at the old Moose Lodge in Redondo Beach, California, last night, as four former members of Black Flag (and one Descendent helping out on guitar) reconvened at the site of the band's first ever show in 1979. Operating under the name FLAG, singer Keith Morris led the more fleshed-out of two competing versions of Black Flag, announcing their return to the road in 2013, setting a high standard for energy and rage with a furious 50-minute set.

"It's free, have fun. Don't do anything stupid like the first time I was here," Morris advised the invited crowd of 200, recalling how he pulled a U.S. flag from the wall back then to the alarm of Moose members.

The founding Black Flag singer (and frontman for OFF! and the Circle Jerks) was joined at the unannounced warm-up show by former Black Flag members guitarist-singer Dez Cadena (1980-1981), bassist Chuck Dukowski (1977-1983), and drummer Bill Stevenson (1983-1985). Missing, of course, was guitarist Greg Ginn, who is leading his own "official" Black Flag reunion this year, but his original speedy riffs were excitedly recreated by Descendents guitarist Stephen Edgerton.

Above the drum kit were huge moose horns mounted on the wall, near rows of smiling portraits of Shriners and Moose men and an old BINGO sign for calling out letters hung in a corner. The night's 20-song set list was taped to the backline for all to see.

The show, focused on the band's first five years, began with the bark and a slashing riff of "Revenge," Morris' voice raw and piercing, his dreads pulled back. Behind him, Stevenson's eyes bulged as a mosh pit opened up on the fading Formica floor. During "Police Story," Morris shoved his mic into the faces of the front row for a bit of dysfunctional sing-along, and within minutes, both band and crowd were drenched in their own sweat.

"Depression" began with waves of noisy discord and gloom as Morris pressed his temples and inspired the night's first crowd-surfer: a young dude in long hair and a simple Black Flag T-shirt, nearly scraping himself against the low ceiling before tumbling back to the floor. Soon after came the doom thrash of the Rollins-era vein-popper "My War" with Morris singing at the deeper end of his voice, pausing for improv between verses like a Pettibon drawing come to life: "I want to shoot someone / I want to kill some motherfuckers / And that ain't cool."

Some old habits came with the territory, as Morris stopped to taunt the crowd: "We're all old motherfuckers up here working our asses off, so why would you throw things at us? You could easily have gone to the Green Day concert tonight."

Then "Gimme Gimme Gimme" erupted, and there in the front row was Queens of the Stone Age's Nick Oliveri, shouting along and pumping his fists to the SoCal punk classic. Later in the set, Morris stepped back to allow Cadena some lead vocal time, and the band stripped things down to a single guitar. With "American Waste," Cadena leaned forward, staring down at fans and friends. Morris returned to sing a background vocal on "Six Pack," and fans shouted along, followed by a searing "Rise Above" and "Louie, Louie."

By the end of the night, Black Flag's reputation for indignation, speed, and dysfunction were left intact. Though Morris had a final message for the hardcore faithful: "Whoever said it's not about having fun is full of shit." STEVE APPLEFORD

FLAG Set List
"Revenge"
"Fix Me"
"Police Story"
"I Don't Care"
"Depression"
"I've Had It"
"No Values"
"My War"
"No More"
"Gimme Gimme Gimme"
"White Minority"
"Jealous Again"
"Wasted"
"Clocked In"
"Nervous Breakdown"
"American Waste"
"Thirsty and Miserable"
"Six Pack"
"Rise Above"
"Louie, Louie"
1. FLAG at Redondo Beach Moose Lodge, April 18. 2013
1/12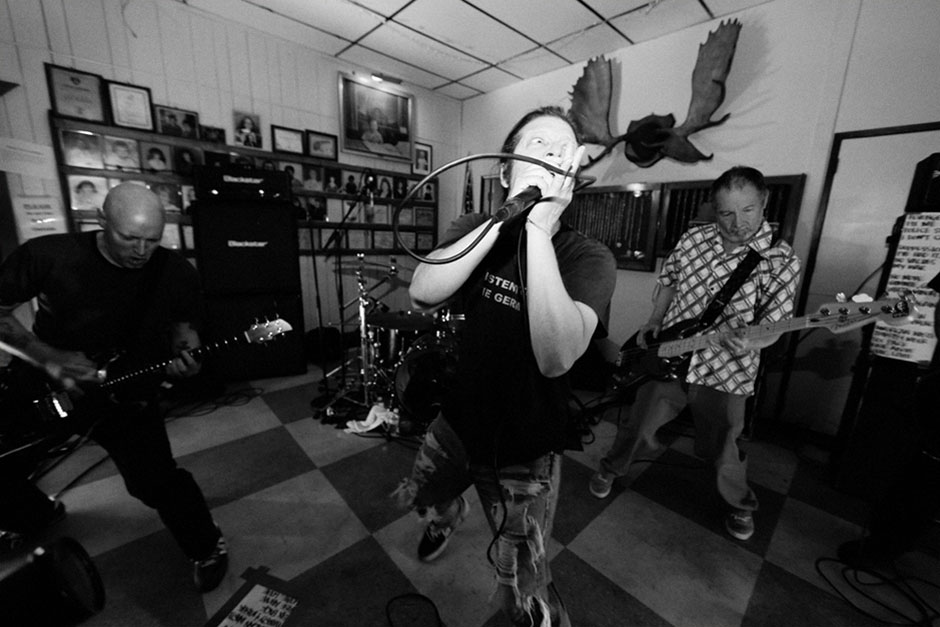 2. FLAG at Redondo Beach Moose Lodge, April 18. 2013
2/12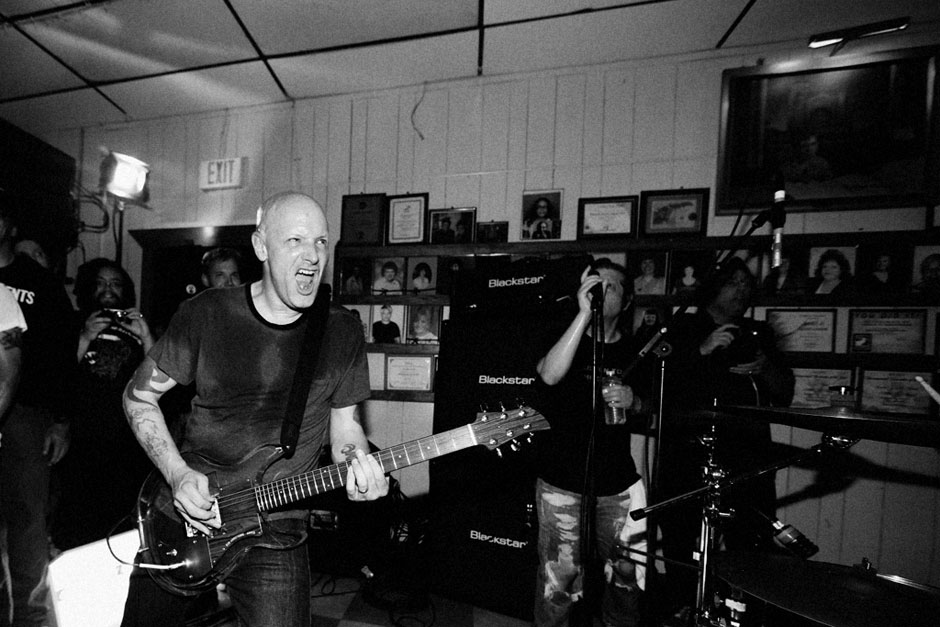 3. FLAG at Redondo Beach Moose Lodge, April 18. 2013
3/12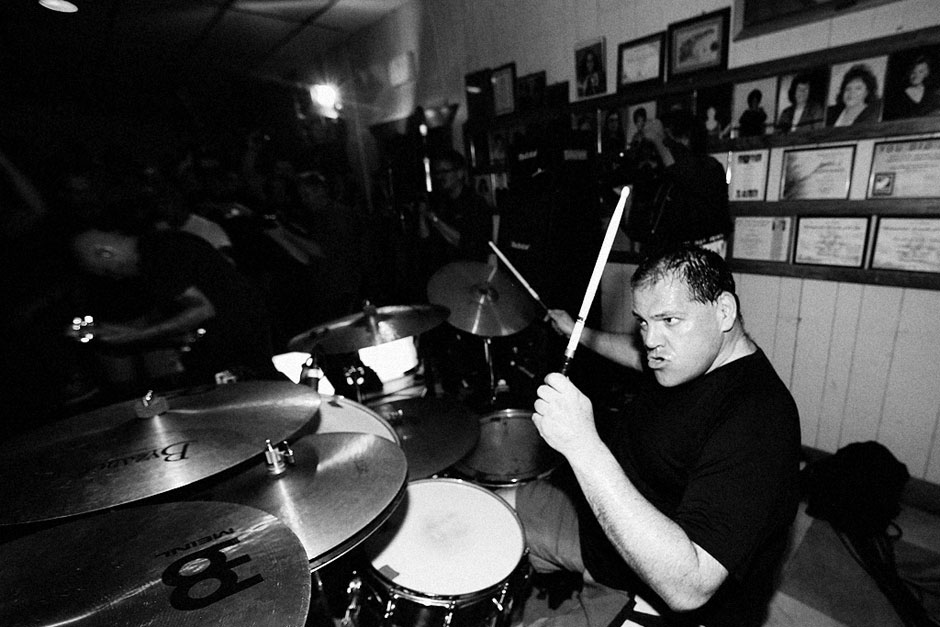 4. FLAG at Redondo Beach Moose Lodge, April 18. 2013
4/12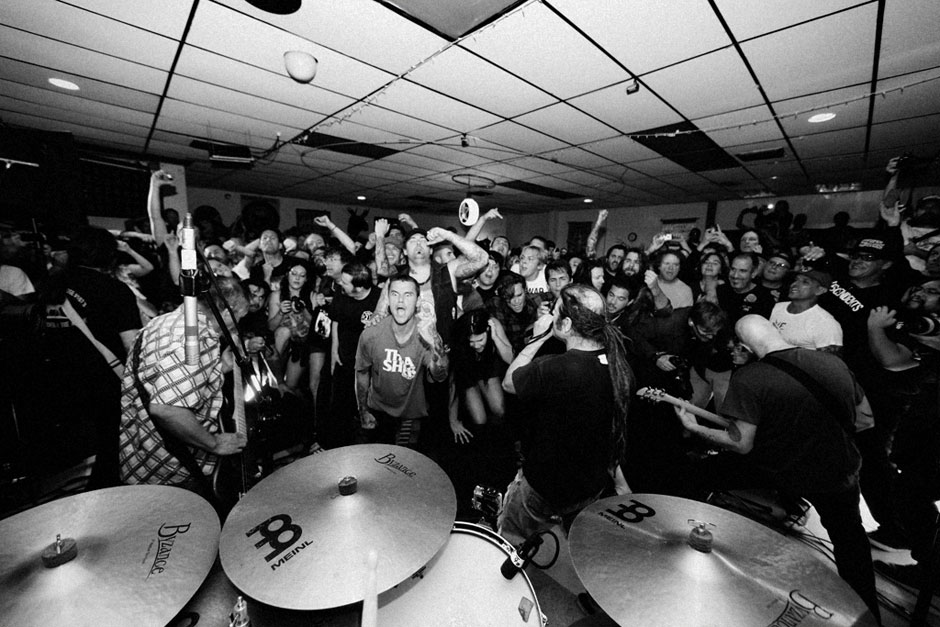 5. FLAG at Redondo Beach Moose Lodge, April 18. 2013
5/12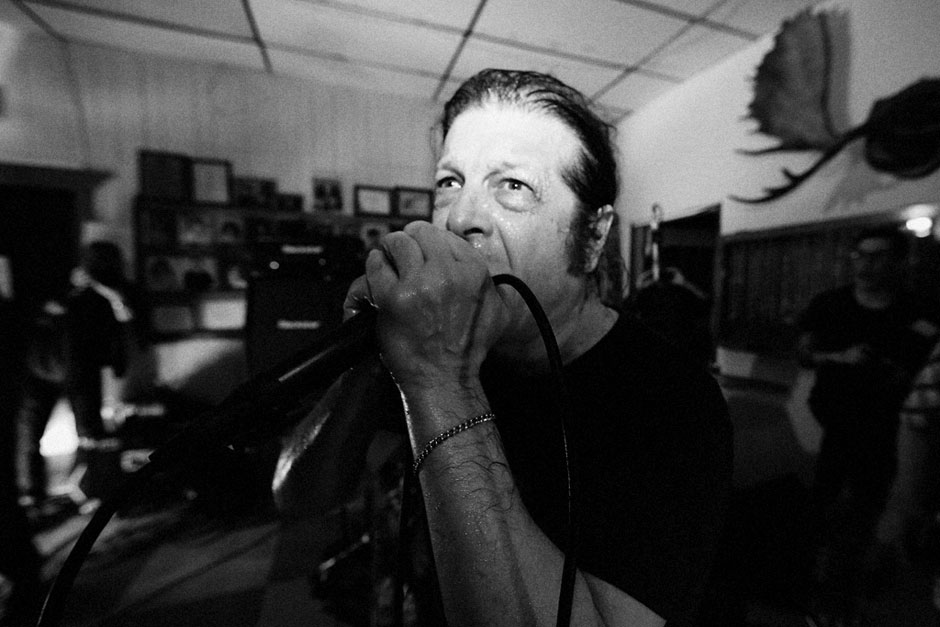 6. FLAG at Redondo Beach Moose Lodge, April 18. 2013
6/12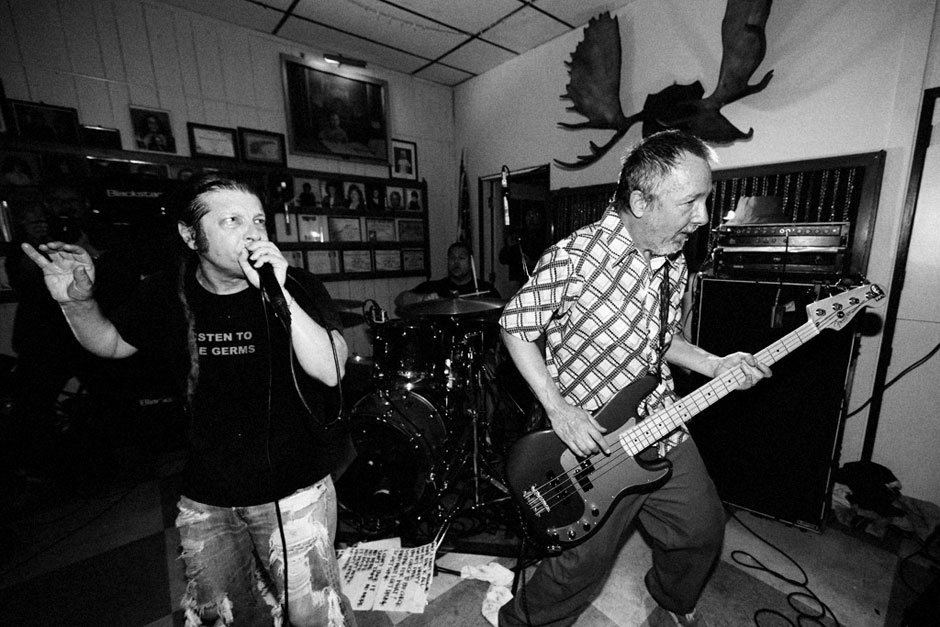 7. FLAG at Redondo Beach Moose Lodge, April 18. 2013
7/12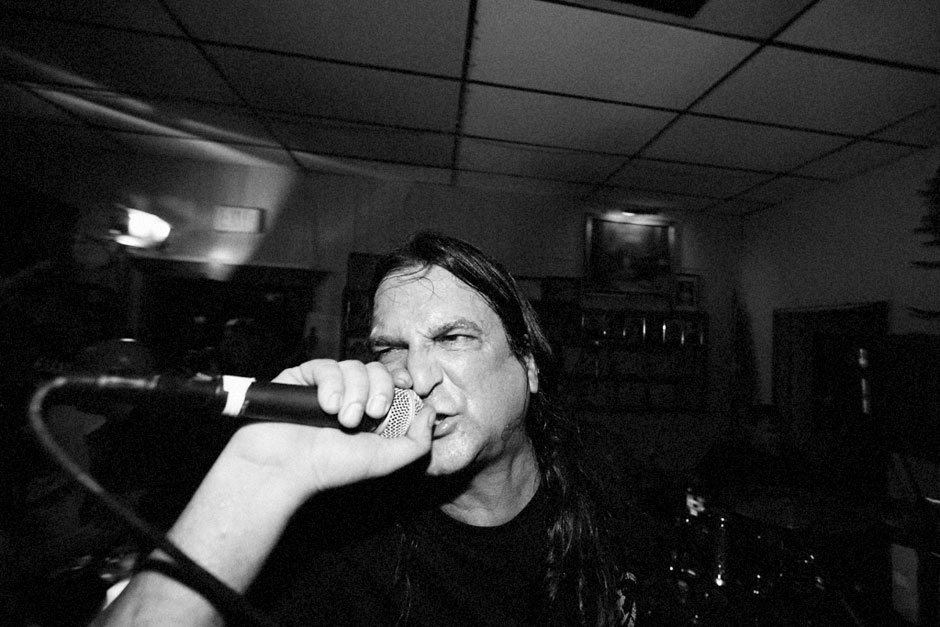 8. FLAG at Redondo Beach Moose Lodge, April 18. 2013
8/12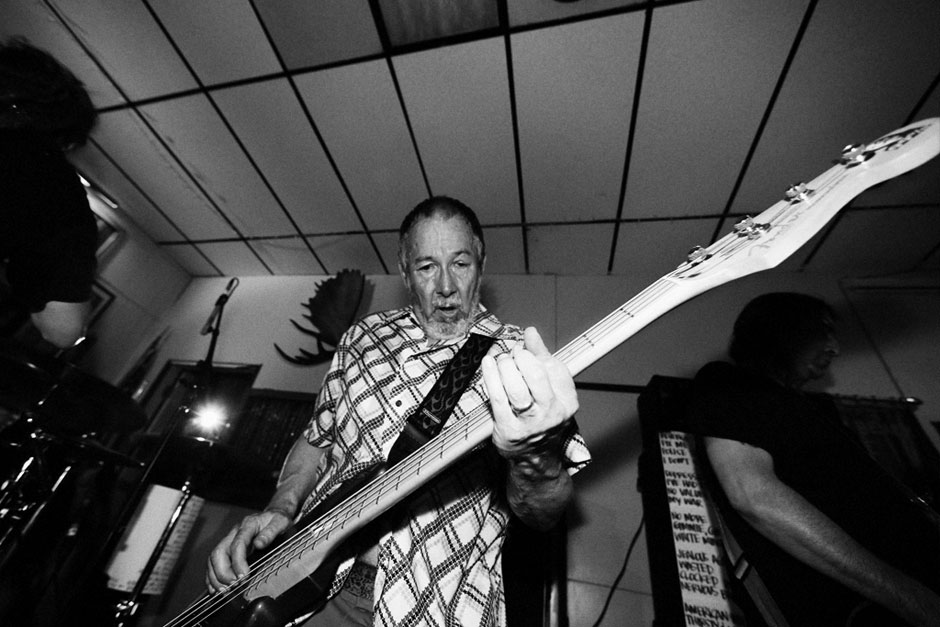 9. FLAG at Redondo Beach Moose Lodge, April 18. 2013
9/12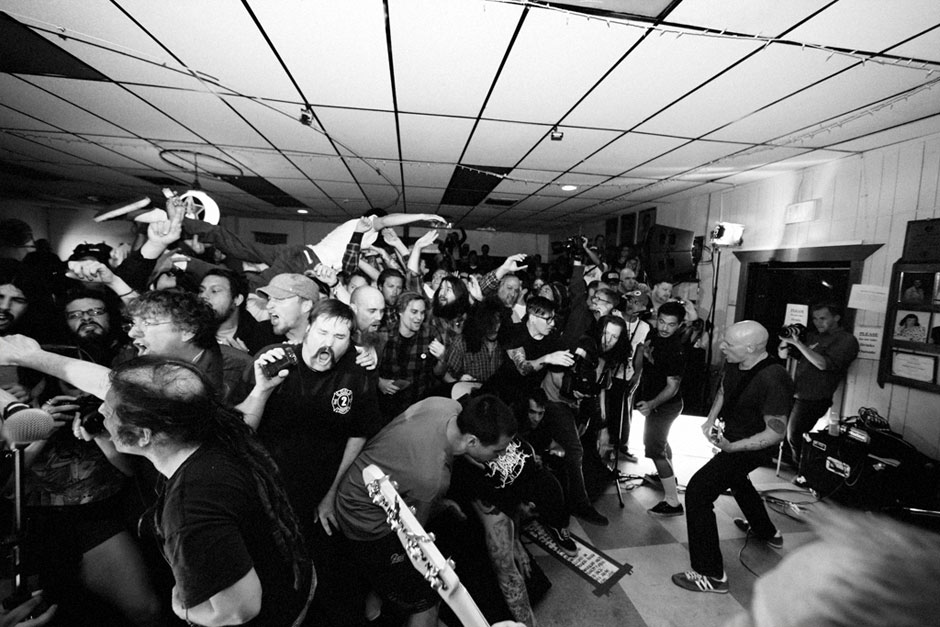 10. FLAG at Redondo Beach Moose Lodge, April 18. 2013
10/12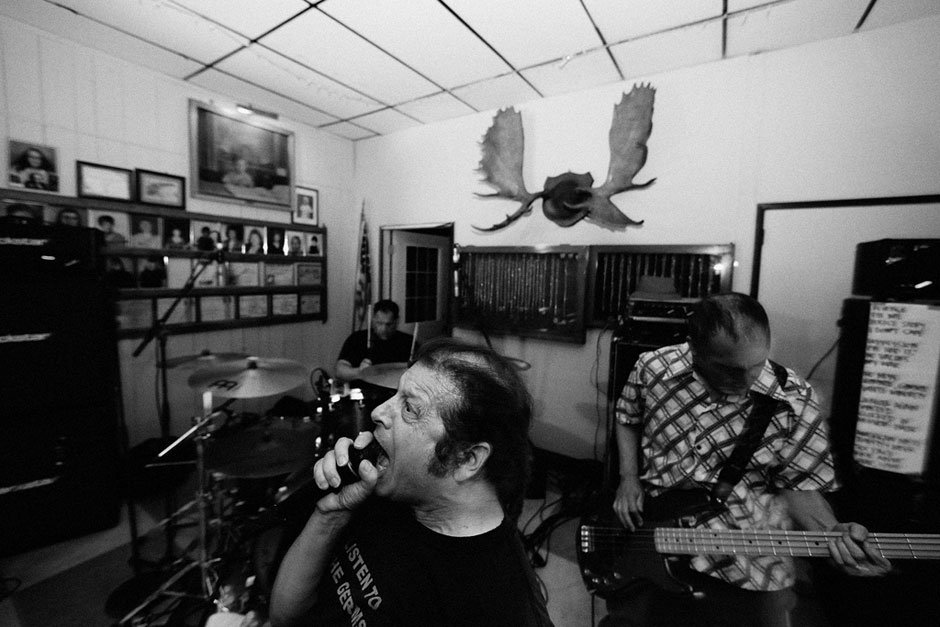 11. FLAG at Redondo Beach Moose Lodge, April 18. 2013
11/12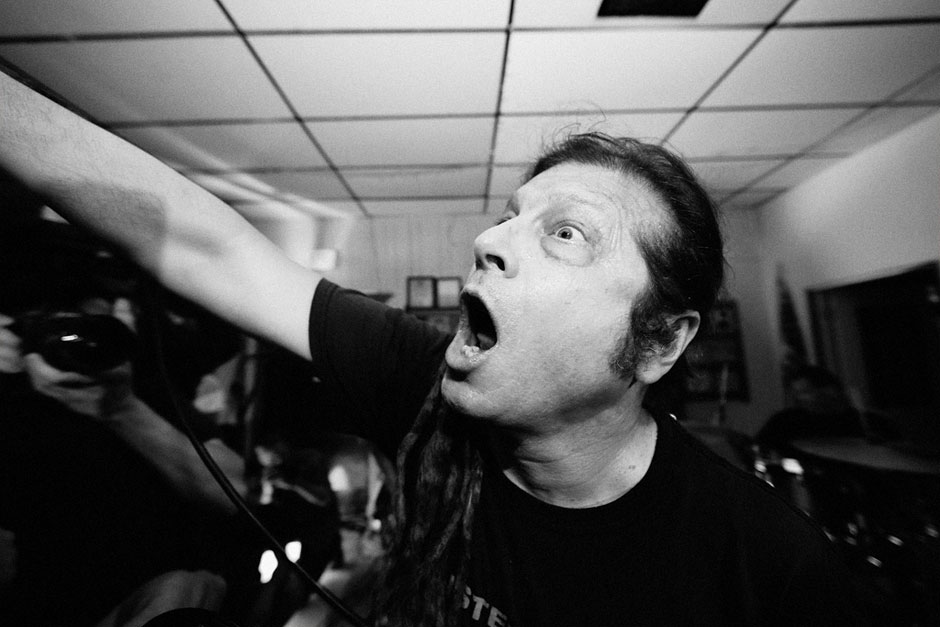 12. FLAG at Redondo Beach Moose Lodge, April 18. 2013
12/12