In March 2012, Bleecker Bob's 2,000-square-foot storefront was listed on realtor Point NYC's website as a "great retail space on street level" with "very high traffic." The asking price was $17,000 a month. Weidner says the store had been paying $10,500 a month. "The landlord wanted more money and for us to sign into a long-term lease," he says. "I just couldn't do that."
"They want to get what they can get, because it's New York City," says the store's assistant manager, a stocky man in his mid-40s with tufts of black hair on the top of his head and chin. Displaying classic New York prudence, he says his name is simply "Ski" and won't offer much more other than he considers himself the "Ghost of Christmas Present." "This guy [the landlord] thinks the West Village is hopping, and it's not quite as hopping as it used to be years ago. The music industry, the record industry, the CD industry, it's all going down. All these things together make it difficult. To sign a new lease for $15,000 or $20,000 is just ridiculous. We're doing what we can."
For now, it's business as usual, with the exception of the shop's gate, which is broken and would cost too much to repair before they vacate the space. To make up for it, someone has taped a piece of red paper, saying, "We are open, come in," to the front door. One former employee, Javier Medina, who quit last year to pursue a degree in history, says he thinks the store could qualify as a historical landmark, because of its legacy and because it is likely the longest-running record store in New York City. "The same could be said of [West Fourth Street club] the Bottom Line, though," he says one night in early April. "Bruce Springsteen was offering to pay the place's back rent to keep it as a musical landmark. Bruce Springsteen! You think you might be able to do something like that, but he couldn't."
As of March 2013, the Chicago-based franchise Forever Yogurt had signed a lease on 118 West Third Street, as well as two other spots in Manhattan and one in Brooklyn. The lease, which went for $13,000 a month, according to DeSalvo, was set to take effect on April 1, though Forever Yogurt hoped to open its location on June 1. "We could technically be gone any time after April 1," Ski says on March 7. "It kind of depends on them."
For much of the next month, the store's closing date would change several times, depending on who you'd ask. With Plotnik incapacitated, the decision rested with Weidner and Jennifer Kitzer, Plotnik's girlfriend, who goes by "J.K." The 44-year-old J.K., who has long amber-blonde hair, a Queens accent, and a sharp wit, had met Plotnik in 1998 when a friend of hers dragged her into the store. "I said something like, 'Can my friend see that record?'" she recalls when I meet her in mid-March. "Bob said, 'No. You have mosquito bites for boobies.' I was very flat-chested. I was like, 'Yeah? Well, you're an old man.'" Somehow roused by this discourse, she pursued him for a while after that, calling him up and asking him out. Eventually, they went on a date at Patsy's Pizzeria in Harlem and she fell for him.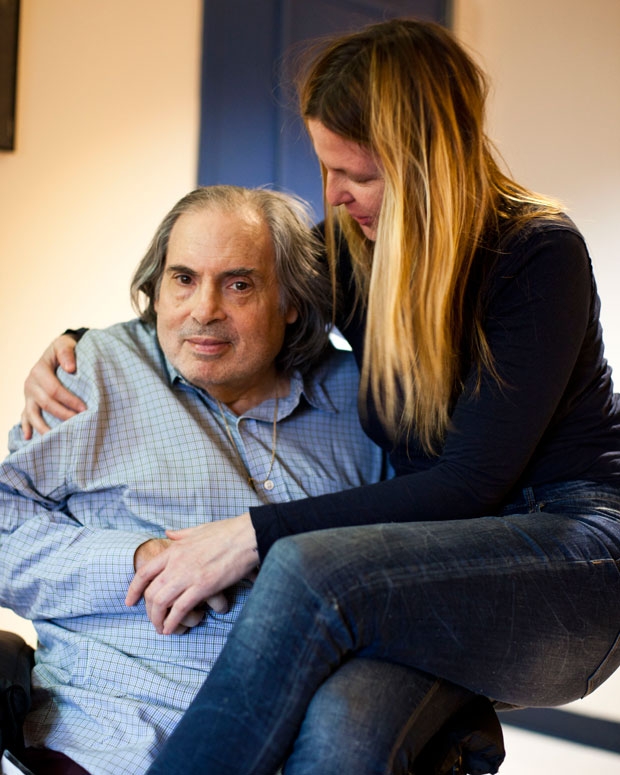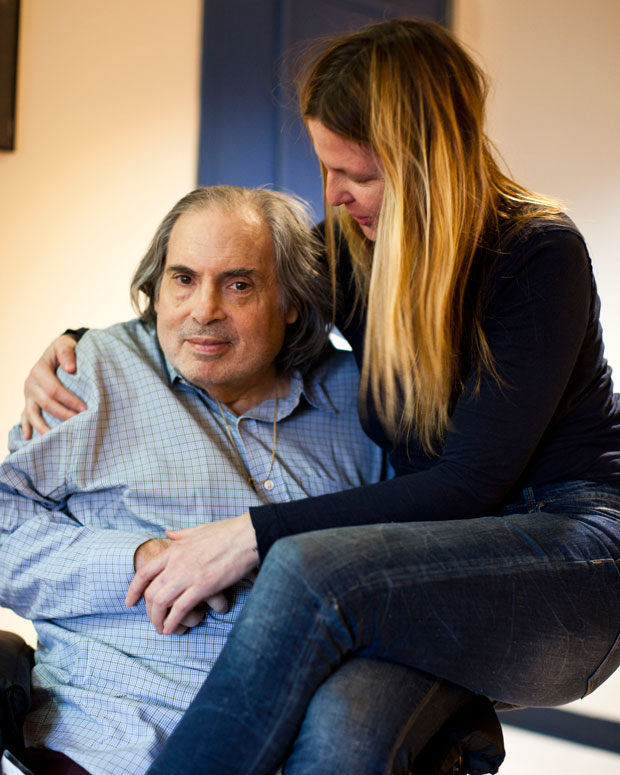 "I adore him," she says. "He's very, very smart, which is something I don't think people know. He had that New York character. He was right in your face. He's also very, very sweet and very generous. I really only knew him about five years when he was healthy. I've learned more about him through his illness than I did in his health, because he still seemed to shine through, even fighting all the disability that came onto him." After Plotnik moved to a nursing home on Manhattan's Upper West Side, J.K. relocated to an apartment nearby so she could visit him.
After the store announced last year that it might be closing, Kitzer was overwhelmed by people's responses. "Some people will say, 'Eff you, drop dead,'" she said Monday, March 18. "But people really do have a connection. Even if they weren't the biggest record buyers, it was just a place to go. It was a part of their daily routine. I think, to New Yorkers, in particular, because we're losing so much of the city, it's just one more dagger. Now that we're going, they don't really want to see us go, and I feel like we're disappointing all of them. I just keep apologizing to them. This is not a moneymaker; it's a labor of love."
Indeed, the store's closure has disappointed its Greenwich Village neighbors. Over the past decade, they've seen the look and feel of their neighborhood change immensely as long-time shops have closed down. One storefront near the subway stop at West Third Street and Sixth Avenue often comes up in discussions; in the past few years, it has changed variously from a sushi to a Thai restaurant, and currently it's being converted into a 7-Eleven. Another common gripe from neighbors is about how a cramped storefront that once was a coffee shop was going for $9-10,000 a month.
"That spot across the street has been everything," says Savannah Alvarez, a 27-year-old brunette who offers palm and tarot readings at Village Psychic, a business that has resided for about two decades next to Bleecker Bob's on West Third. "It's been a sushi store, a diner, a breakfast place, a bagel shop that never opened up. If you go down to Bleecker Street, they have hundreds of the same things. You know how many times they've opened frozen-yogurt places? They all close down."
"We've got a 7-Eleven across the street and the Coffee Bean whatever over there," says Lina Batyuk, the redheaded general manager of nearby Caffe Reggio, a coffee shop that opened in 1927 and owns its building. "It's not a small-business neighborhood anymore. I feel like we're losing the identity of the Village."
"It's becoming more like Midtown," says Hap Pardo, a booker at the long-running Village venue Cafe Wha?, referencing the area of New York that is most associated with Times Square, Rockefeller Center, and tourism. "Nobody really goes to hang out in Midtown to walk by that crappy pizza spot or the Subway sandwich joint, but that's what's coming to this neighborhood. It's unfortunate."
Bleecker Bob's closure isn't just a sign of the times for the Village as a whole, though, it's one more music shop in a city known for music closing down. A unique quality New York City has that's unlike most American communities is large concentrations, or "districts," of shops selling the same thing. Midtown has the Diamond District, where jewelry shops line 47th Street and all you have to do is cross the street for an appraisal. A little bit further west resides Music Row, a concentrated strip of musical instrument stores.
Traditionally, downtown Manhattan has had the city's largest concentration of record stores, and even though it still does, it's less populated. Tower Records declared bankruptcy in 2006 and closed its titanic East Village outpost. Indie store Rocks in Your Head, which opened in the late '70s, departed Soho for Williamsburg that same year, but didn't last long. Three years later, Virgin Megastore closed its Union Square location. Punk haven St. Mark's Place might have been the closest thing New York had to a Record Store District, but the impressive Mondo Kim's downsized and moved to First Avenue, Sounds is only open on weekends, Norman's Sound & Vision relocated to Brooklyn, and on and on. At the time of this writing, Bleecker Street Records, across Sixth Avenue from Bleecker Bob's, is due to close soon, too.
"The landlord wants top dollar," says Kevin Farley, 39, a buyer at nearby Generation Records who started working at its sister store, Bleecker Street Records, 11 years ago. "They don't want Old New York anymore. They want the Gap. Bleecker Bob's is Old New York. You walk in and the guy tells you that what you're getting is lame. I love that, but a lot of people don't love it. I think they became known for that and embraced that. It helped get them on Seinfeld, but I think it drove a lot of people away. It's unfortunate, because it's an institution, and record stores have been dropping like flies."
"I think every record store these days is in jeopardy of being priced out of its neighborhood," says Josh Madell, co-owner of Other Music, an indie-centric East Village record store. "To me, one of the biggest things about that store is maybe they were focused on music that wasn't as popular now as when it started. That was a great punk store, and in the punk era, it was the only place to get a lot of stuff. It would be disingenuous to say I'm going to miss Bleecker Bob's. I literally probably haven't been there since I was in high school. But I hate to see what was a very cool store disappear."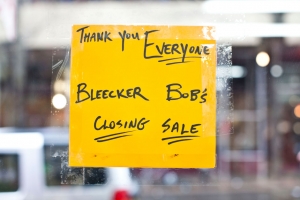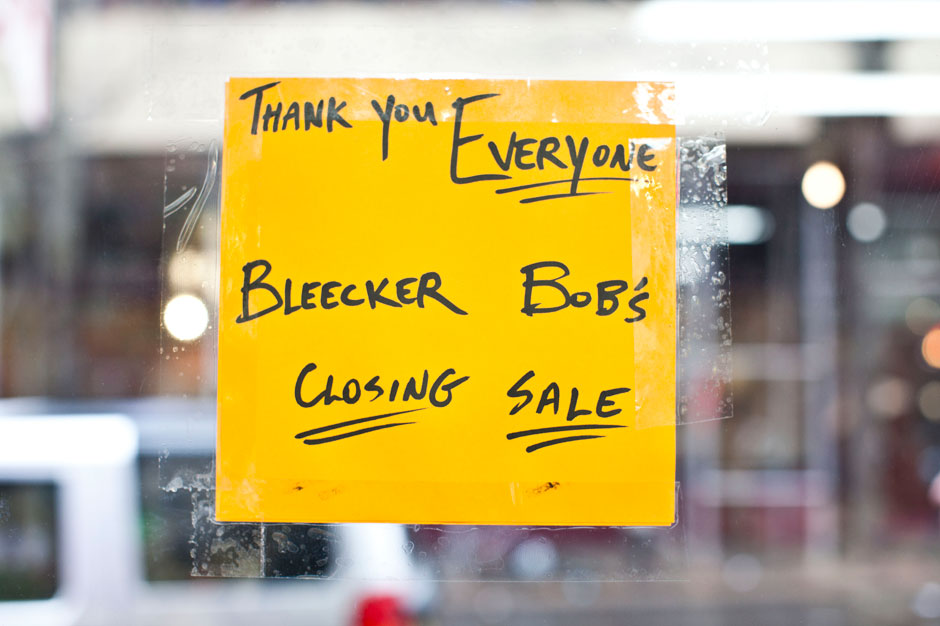 At the shop, the employees began advertising its closing sale on March 14, offering 30 percent off vinyl and a few dollars off CDs. At the same time, Ski had been attempting to negotiate for space in the back of Forever Yogurt, where Bob's could still exist, but it never panned out. With the restaurant needing about six weeks to set up for its opening, J.K. estimated the store would close April 13.
Unsurprisingly, business was up at the store, but that's not unique to the sale.
"The past year or two has probably been the best business we've done in quite a while," DeSalvo says late one Sunday night. "I think that's because of more vinyl interest. And the landlord has not been unreasonable. But it just doesn't make any sense to pay that much money to stay here. We'd be working for him, basically, and we couldn't do it. We can't really pay what we're paying now, let alone what we'd pay with the increase."
As DeSalvo and Ski have sought out new real estate, each prospective landlord has given them the same problems. "We found tons of places we could move into that not only could we afford but we'd be making more money than we are now," DeSalvo says. "Nobody would give us a lease. We've been in business 46 years and they don't care. 'Do you have a guarantor? Do you have this or that paper?' The demise, if you want to blame it on somebody, is due to the landlords in the East Village [who are asking for too much in order to sign a lease]. Our current landlord would really prefer to have us here than have somebody new move in. But the people on the east side are out of their minds. I understand if somebody is starting a business who never had a business before, but that's not our situation. The East Village landlords didn't seem to give a damn."
When I stop by the store on April 1, the day the new lease begins, J.K. looks frazzled. Ski explains later that the store would be closing April 4 because the landlord was mad at them for staying; the Forever Yogurt people were claiming that if Bleecker Bob's was still there, they would not pay rent. As we talk, a man comes in and Ski shakes his head at him, saying they couldn't talk because J.K. was still there. The man, Ski says, was someone working on finding a new place for the store.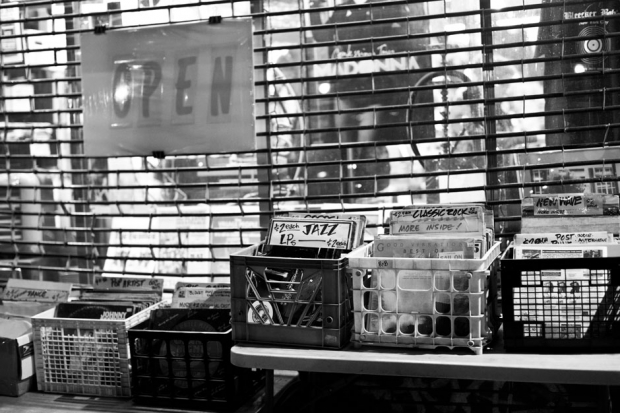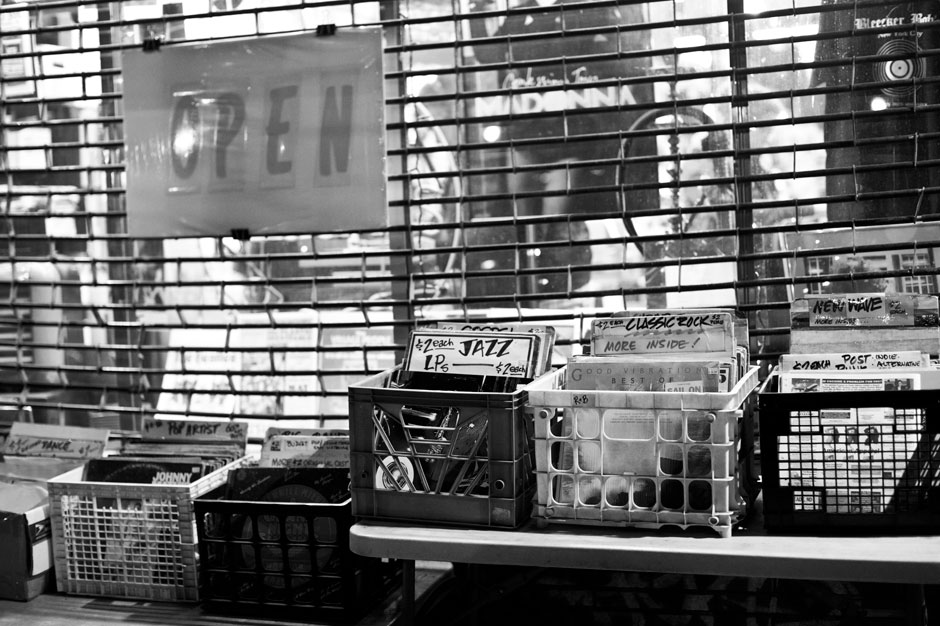 I return on Wednesday, April 3, and the employee behind the counter is T.J. Foley, a tall, lanky, middle-aged Irishman who has worked at Bleecker Bob's for the past 13 years. "I expected to come here on Monday morning and see padlocks on the door with big muscly guys saying, 'You can't come in. That's paid for,'" he says. "We could be closed any day now."
Of all of Bob's employees, Foley was the one most openly upset about the closure, and more specifically, about losing his job. "I've been looking for another job for the last year and a half," he says, as the Beatles' "Drive My Car" beep-beeps in the background. "I think Ski wanted to have a going-away party. My view on that was, we're all going to be unemployed. I don't want to celebrate the fact that a fine institution like this is going down the tubes and is beaten by a corporation. It's not something to celebrate. It's something to bitch about and whine about. But what can you do unfortunately?"
He puts on Self Conscious Over You by the Irish punk group the Outcasts. "Mostly, where my head is at now is, 'What the hell am I going to do after this?'" he says. Foley gestures at a pinned-up photo of a baby. "That's my little girl up there. She's five." For now, he bides his time, waiting to find out when the store is actually closing.