Is it live, or is it Memorex?
As much as the question bedevils pop fans — just think of the stink over Beyoncé's alleged lip-synching at the presidential inauguration — it's an even stickier issue in electronic music.
Falling back on playback often gets presented as a kind of Faustian bargain. Deadmau5 and Steve Angello have justified their high-tech pantomiming as a requirement of keeping the music in synch with all those pretty lights and eye-popping fireworks. There's just too much that could go wrong, in other words, to risk leaving any of the really important stuff to the performer. Just like the banks, dance music has gotten too big to fail.
Simian Mobile Disco are proof that there's another way, however. Armed with a battery of machines, and having honed their knob-twiddling chops during years of gigs in clubs big and small, they've got the art of live techno down to a science. They show us how it's done on Live, the 15-track document of one night of their 2012 tour. The album connects the dots between the duo's best known singles and album cuts — "Seraphim," "Cerulean," Put Your Hands Together," "Hustler" — with sleek sequences and propulsive drum programming that sweep you off your feet.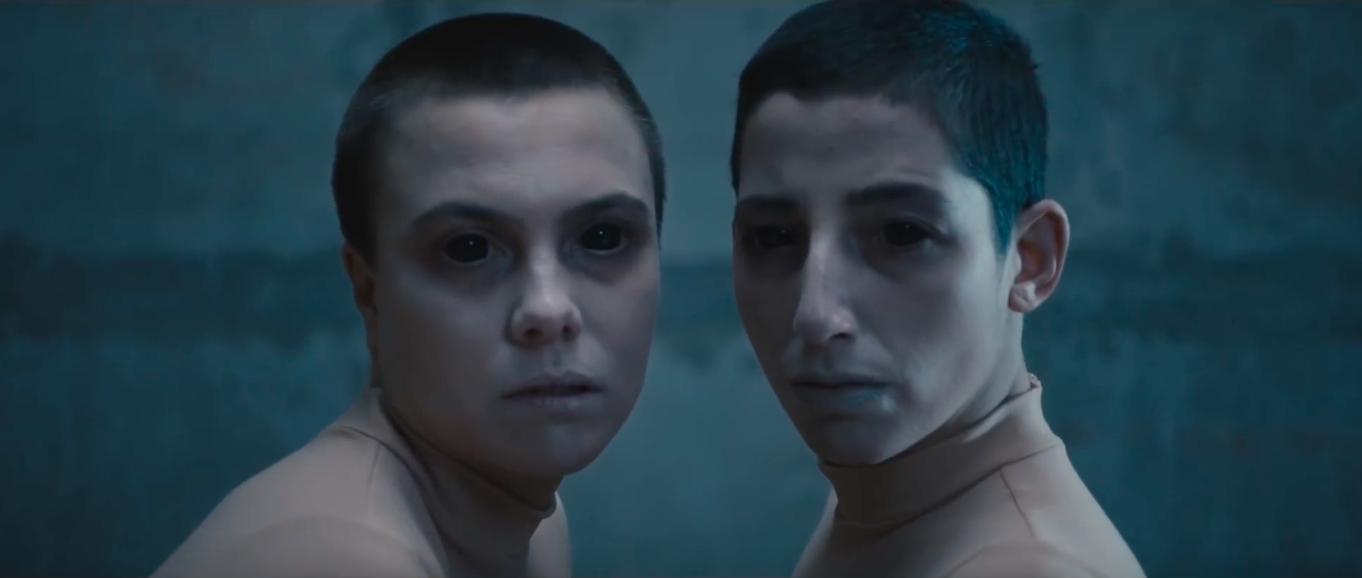 The album is out digitally today via Simian Mobile Disco's own Delicacies imprint, with a physical release planned for April 15; stream the whole thing here now. Read on for an interview with the duo.
How did album tracks evolve from their studio versions when they were played live, and did they change much from night to night?
Quite a few of the tracks from our earlier records are pretty different — the version of "Hustler," for instance is really just a totally new track with only the vocal remaining. On this tour, the setlist was pretty much the same each night, but the way we played the tracks varied. Because of the way we have everything set up, we can easily jam out individual tracks depending on how the we and the crowd are feeling!
Where was the album recorded? Is it a single set, or a collage of multiple sets? Did you do any editing or remixing?
This particular set was recorded in Philadelphia. We recorded a few different shows on tour, but this was the one we felt was the best, performance-wise. We didn't do any editing or mixing at all — this is a straight recording off the output of our mixer onstage, coupled with onstage mics to pick up a bit of crowd noise.
Did you have to restrict yourselves to a skeleton crew of machines for the live sets, or did you bring most of your studio on stage?
We have honed the live gear down, because obviously flying round the world with a ton of stuff is not super practical! We've got three synths — the big modular plus two small rack synths, a 909, mixer, controllers and a bunch of outboard effects pedals and units. But the modular synth is so flexible that we could do most of what we do in the studio with this set up.
I've seen video of that modular of yours — it looks unwieldy — and fragile. Any luggage horror-stories?
Oh God, all the time. The worst are U.S. customs. They will open up your flight cases to check you're not smuggling drugs or guns or whatever, and then not do them up properly. So they might take the screws out of a rack, and then not replace them — then the synth or whatever is loose inside the flight case, getting smashed around on the plane! In at least one instance, they haven't even bothered to undo all the screws and just bent back the metal rack ears. I mean, we know they have a job to do, but can't they just be a little less rough with the gear? We stopped bringing the MS-20 on tour because it would keep needing fixing.
The live LP is coming out on your own Delicacies imprint. It's been a while since you released any new singles there; do you plan to do any more in the near future?
Yep, we've got lots of plans for Delicacies this year — we are working on a series of collaborations with other artists, which have to remain secret for now, but hopefully we can announce something soon!