Sludge-metal pioneers the Melvins are attempting to break a world record: 51 shows in 51 states in 51 days. Join SPIN for their exclusive tour diary of this ridiculous and completely inadvisable endeavor! Catch up here.
October 4, 2012 – Brooklyn, NY @ Music Hall of Williamsburg
October 5, 2012 – Hoboken, NJ @ Maxwell's
October 6, 2012 – Wilmington, DE @ Mojo 13
October 7, 2012 – Baltimore, MD @ Ottobar
October 8, 2012 – Washington, DC @ Black Cat
October 9, 2012 – Charlottesville, VA @ Jefferson Theater
35 down, 16 to go
Being on tour is a weird experience. There is really nothing I can think of to compare it to. At this point, the routine and predictability of each day melts into the next. Years ago I came up with the theory that after two weeks on the road, all tours feel the same. The first two weeks are the hardest, and within the first few days patterns are established, stamina is challenged and habit is formed. It doesn't matter if the tour is five days or five months; they all feel like two weeks. The body adjusts to the abuse, the mind to sporadic sleep patterns, and very little is unexpected. Nothing rears its head that cannot be dealt with or ignored. There is strength in the haze. The summer has slipped by and it seems that time has condensed and evaporated like milk in a hot bowl. I never know what day of the week it is. Before I open my eyes I can't be sure as to whether it will be day or night. Alaska, our first show, feels like a million years ago and yesterday at the same time. My calendar is nothing but a list of load-in times, set times, and mileage to the next town. Memory is selective and events are intertwined so that all the venues, all of the people, and all of the gas stations exist in my mind as one single entity. What some hopped-up kid said to me on the sidewalk after the show is the metaphysical equivalent of an empty bag of potato chips on the van floor or the depth of the stage at any given club. For all my consciousness has to offer in its blur of sameness I very well could have played a single show in the past 35 days, although the soreness of my arms and back begs to differ.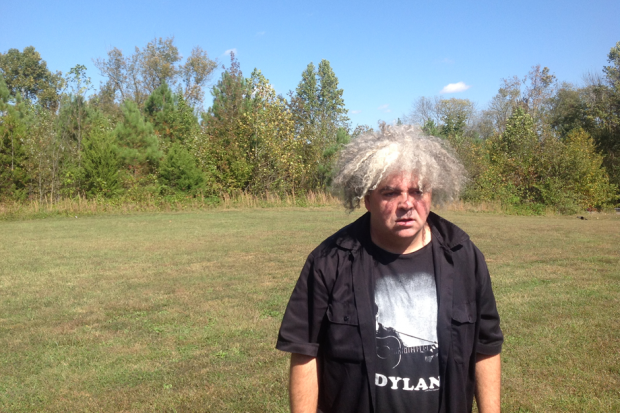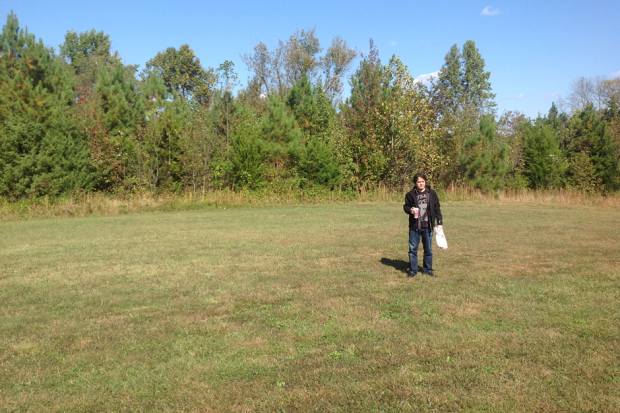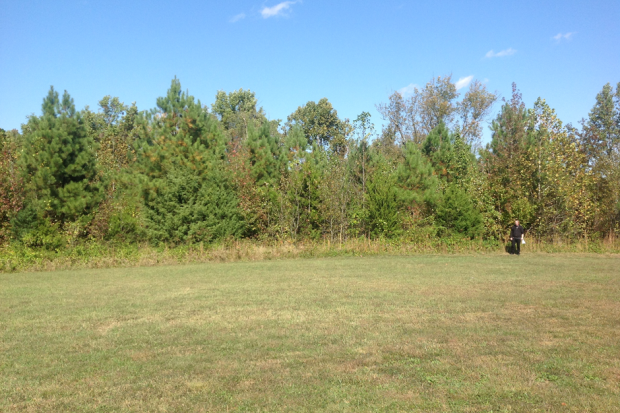 A week ago we passed through New York City, which happens to be where I live. What is even weirder about being on tour is making a pit stop at home in the middle of a tour. Of course, I was elated to be sleeping in my own bed and sitting on my own toilet. But it was just weird being there and I couldn't sleep or shit. There was a stack of bills waiting for me; I had to rush around running errands, getting bows re-haired, doing laundry — basically preparing for the second half of the tour. I couldn't relax. I almost got hit by a car. I tried to cram in a couple of hangs with close friends. In the morning I stared blankly into my empty refrigerator. It wasn't until I got back in the van and onto some unfamiliar highway that I could regain my composure, answer some emails, read, take a nap. The artificial stability of the road had nearly slipped away from my calloused grasp, but it was there waiting patiently. It waited for me in an empty Styrofoam coffee cup. It waited for me at 2 a.m. in a plastic bag containing a triangle-shaped ham sandwich. And mostly it waited for me, like the ghost of a barely known relative, in the hotel rooms that all smell the same and yet contain the lingering odor of a stranger who had been there just a few hours prior. An unknown perfume providing irrational security. Somehow, at this point in the tour, the cookie-cutter squareness of the hotel room is more ordinary and commonplace than my own home. A dirty couch backstage, underneath a bowling alley, listening to the opening band sound check, is a more calming place to sleep than my own bedroom.
NYC did not disappoint despite myself. I ate sushi among hipsters, paid a Chinese masseuse $30 to beat the hell out of my back for 30 minutes, bought toothpaste at four in the morning, and ate tacos from a truck with a Mexican saxophone player. I caught a cab to Hoboken and sat in traffic for two hours in order to reach a destination six miles away. I seem to remember eating a hamburger in a venue I hadn't inhabited in a good 20 years.
Then, according to my tour book, we were in Delaware. I do remember that the stage was about three feet deep and I worried the entire set about some drunk, moshing enthusiast flying head first into my upright bass. The next day we were in Baltimore driving through one of the most impoverished blocks in the country. One thing I remember in particular about that show was that as I was cathartically spilling my soul out in a solo moment, I heard someone from the crowd shout, "This sucks!"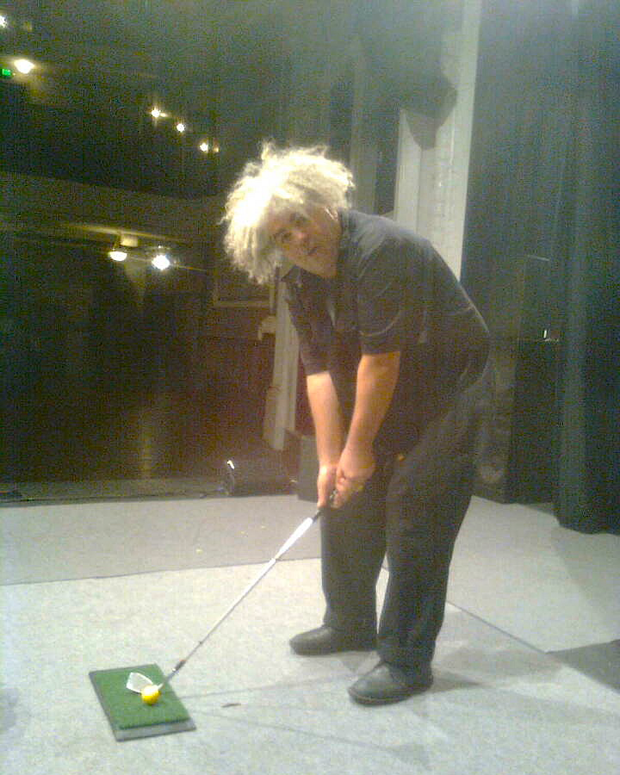 Onward to Washington, D.C. and then Charlottesville, Virginia, where we played the Jefferson Theater, a 100-year-old venue whose segregated seating had seen performances of the likes of Houdini and the Three Stooges. That night three more stooges got up on the stage before making their escape to North Carolina and further down into the sweaty depths of this country. With many of these venues, I walk into them and become aware of cloudy memories from being there before but as make my exit, I leave those memories and the new ones to haunt the walls with all of the other bands' nebula. The spirits, in liquid or luminous form, invisible or served on ice, conjoin and roam the halls long after the loading of gear and the bleeding of flesh has stopped. I merely stop in to say hello, provide some fodder for the next audience and continue on my way like a faulty satellite spinning out of control but always brought back to some origin by way of the almighty circle, the inexplicable force of gravity and a longing to return.