That's right, after the rousing success of my first column providing fashion makeover support to some of today's most promising indie rockers, I'm back to lend my support to those in need yet again. Seriously, how many shows must I attend — and I don't care if we're talking grindcore or dubstep or improvised folk — where everyone looks like they just rolled out of bed? I understand it can be cool not to care, but it can be far cooler to really care, trust me. I picked out another three artists, some old, some new, and have taken the time out of my busy schedule to provide them with the stellar designer looks to get them noticed. Let's get started!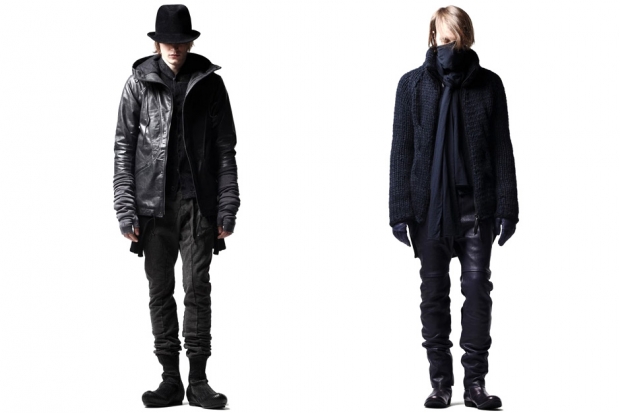 Danish teen-core darlings Iceage had every major indie label in a tizzy last year, and it's not because of their clothes, I can tell you that much! I swear, the first time I saw them, the bassist was wearing a plain Hanes T-shirt tucked into Umbros. These guys certainly have the dour scowls to go along with their defeated indie-punk, so let's step it up and get them in the clothes to match. I'm gonna go with Japanese label the Viridi-anne — cut for the smaller man's frame, Viridi-anne clothes are tailored for Iceage's bony shoulders and long, skinny limbs. And not only will the fit be impeccable, but the moody, blackened nuance of Iceage's songs will be properly displayed through The Viridi-anne's many shades of black, drapey hoods and militant goth jackets.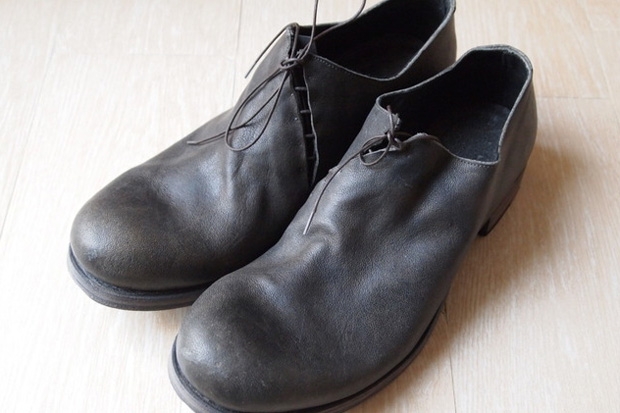 Up next, let's take a look at Nicolas Jaar. I absolutely adore his peculiar style of cinematic avant-techno, but like many DJs, do you have any idea what he likes to wear? Behind the booth, he might as well be dressed like Fat Mike from NOFX (we'd never be the wiser), but I don't take that as a valid excuse so much as a challenge. He's a good looking guy, so let's get him in MA+. Fans of the Italian-based Maurizio Amadei know that his work doesn't come cheap, but Nicolas Jaar thinks big with his music, so he might as well do the same with his clothes. I'm gonna keep it simple: one of those intensely thick long wool coats that MA+ does so well, along with a fine pair of leather derbies, Amadei's other specialty. Throw on whatever black pants he wants and Jaar will look like the beautifully tortured artist we all know he is.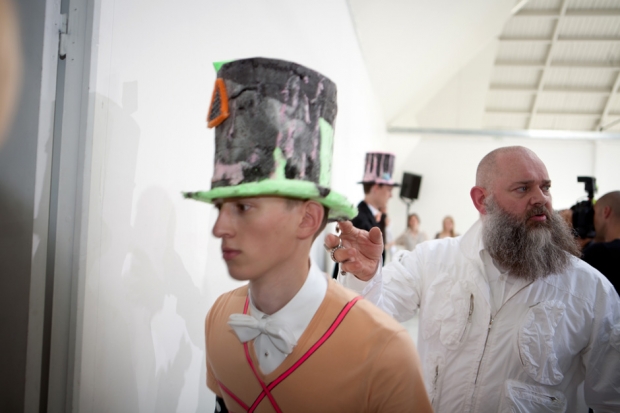 Last but not least, I think it's time eternal festival-headliners the Flaming Lips got a makeover. I get that wackiness is inherent in everything they do, but that doesn't make it acceptable to step out onstage in a paint-covered Dickies work-suit and a duct-taped tutu! When I think sartorial zaniness par excellence, there's no better man to turn to than Walter Van Beirendonck. Every new collection is a hallucinogenic treat (think a piñata stuffed with Muppets and Bill Cosby sweaters) and isn't that exactly what the Flaming Lips are going for? They could save so much money by returning that giant inflatable ball to Party City and just stepping out in some audacious Van Beirendonck duds.