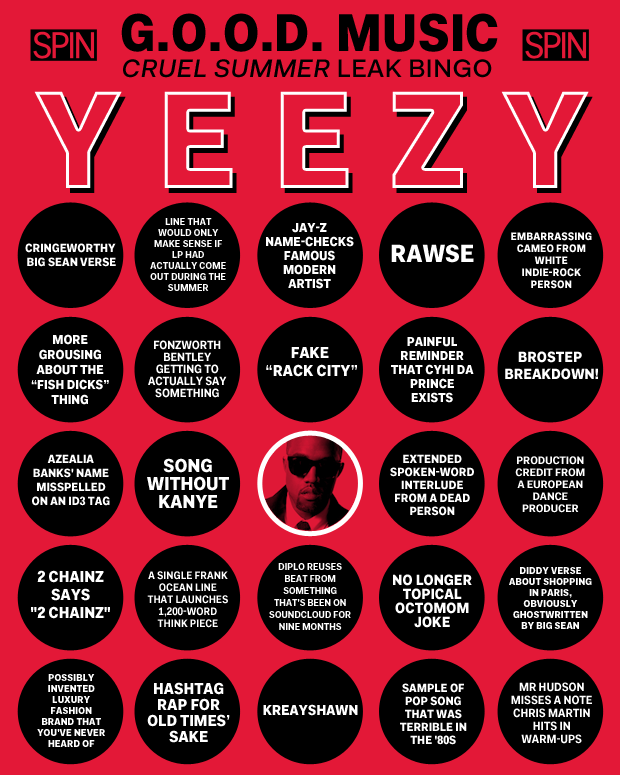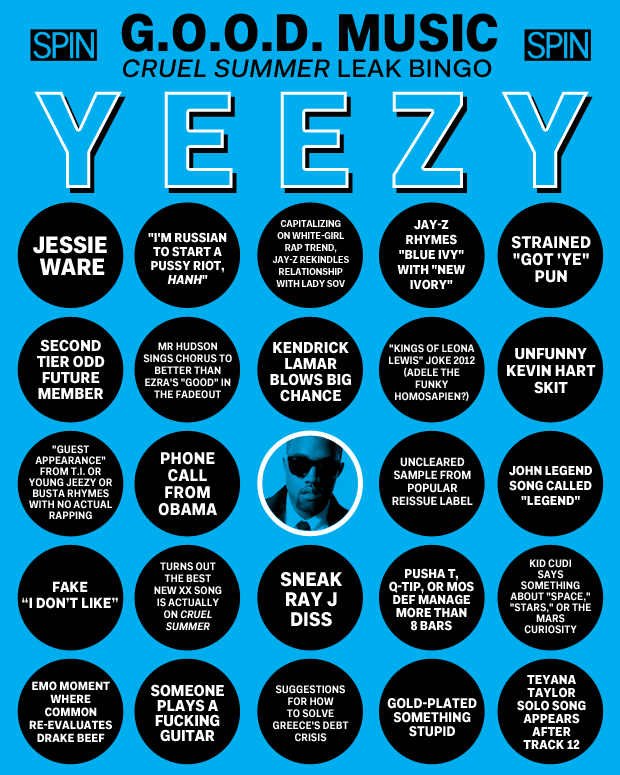 Kanye West has been promising to finally drop his G.O.O.D. label's first comp, Cruel Summer for about a year now. Since Mother Nature has a special way with major label rap album release dates, spring turned into summer and summer ultimately turned into September, and 2012's Yeezy-less summer feels especially cruel indeed. But if you think you're anxious waiting for this thing to drop, just imagine how Cyhi the Prynce feels right now.
As for SPIN, we've been on the edge of our thrones waiting, so we've invented a game of Yeezy Bingo to pass the time.
HOW TO PLAY:
1. On the day G.O.O.D. Music's Cruel Summer finally leaks, download or stream it.
2. Check off what happens as you listen
3. Drink Hennessey and buy designer furniture until you pass out.
We've provided two cards, so feel free to go ham with a pal! The winner is whoever buys the most expensive rug.