Girls will be Girls. The enigmatic San Francisco pop-rock classicists, in between weekends of Coachella, appeared on Conan last night to perform gospel-tinged heart-wringer "Love Like a River," from last year's sumptuously skewed Father, Son, Holy Ghost.
With three backing singers joining the Christopher Owens-led five-piece band, this rendition managed to stay faithful to the album version without losing its quavering, still-waters-run-deep emotion — we don't know exactly why this guy gets "down, real down," but we can feel it. After demonstrating why Girls put on one of the best shows we saw last month at SXSW, Owens handed O'Brien a bouquet of flowers and wished him a happy birthday. Aww.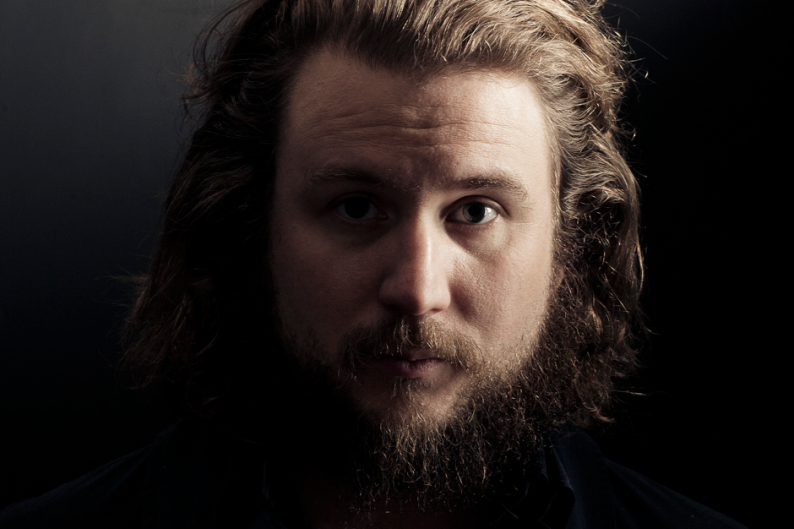 Meanwhile, on Twitter — sigh — Owens was criticizing a new HBO show, much-discussed by New York media types, that follows the misadventures of aspiring young New York media types and happens to have the same name as his band. "Do you think that TV show even thought twice before using our band's name for their show?" Owens typed. "I'll bet they were just like 'fuck it, fuck them.'"
The stringy-haired Girls singer's full series of tweets — some of which have been helpfully re-posted by Hipster Runoff — was actually a rather thoughtful and quite reasonable, if perhaps overly sensitive, rumination on whether HBO would've named Lena Dunham's show Girls if his own band were more culturally prominent. Who knows, right? Owens acknowledged that "Girls is obviously a word that cannot be owned by anyone," though he still said "anyone that really respected us wouldn't have used it."
Owens' comments, and the ensuing backlash to them, are all much ado about nothing, we say, even though we really respect Shakespeare. Real-life girls and the Beastie Boys, one of many acts that have titled a song "Girls," have no reason to beef with Girls or Girls, and the Beatles, whose "Oh! Darlin" is dramatically similar to "Love Like a River," don't have any reason to complain, either. (Nor do Stevie Nicks, who sang a song called "Love Is Like a River,", or Gladys Knight, Sen. Orrin Hatch (R-Utah), and anyone else who compared Jesus' love to a river.)
People borrow from each other — that's music. People say things on Twitter that other Twitter users can work up momentary faux-outrage about — that's the Internet. Forget what
Heraclitus
said, this is a river we'll probably be forced to step in again. Which is another reason for Girls to keep singing their beautifully sad songs.