Caroline Polachek is not a night owl, or at least she hasn't been lately. While
recording the second Chairlift album, Something, with bandmate Patrick
Wimberly, the singer for the Brooklyn avant-pop duo turned into a nine-to-fiver (sort of). "We wanted the record to have a daytime feeling," explains Polachek.
"It was about being too bright, too awake, and the tension that comes with that."
Below are some of the things she considers indispensable when she's away from her Williamsburg apartment:
This is a Proenza Schouler bag. I love the futuristic and utilitarian side of Proenza's designs. And it's a good bag to have on tour because it can take a beating. The vintage Russian watch is from eBay. I think I got it for, like, $30. I'm not a collector, but I'm obsessed with watches that have really big faces, and I really liked the Soviet-style font of these digits.
I need the iPad for hunting down images for inspiration or reference. It's really nice to have the photos be so big and accessible. My favorite app is the Korg iMS-20 — it's an amazing synthesizer and drum-machine app. The synth that it imitates is really expensive and hard to fix, so it's nice to have a durable version. I just got the iPad recently, so I haven't written anything for Chairlift on it, but it's hours of fun on the road, programming stuff and making beats. I think you'd be a little overwhelmed if you didn't really understand basic programming, but the default sounds are cool.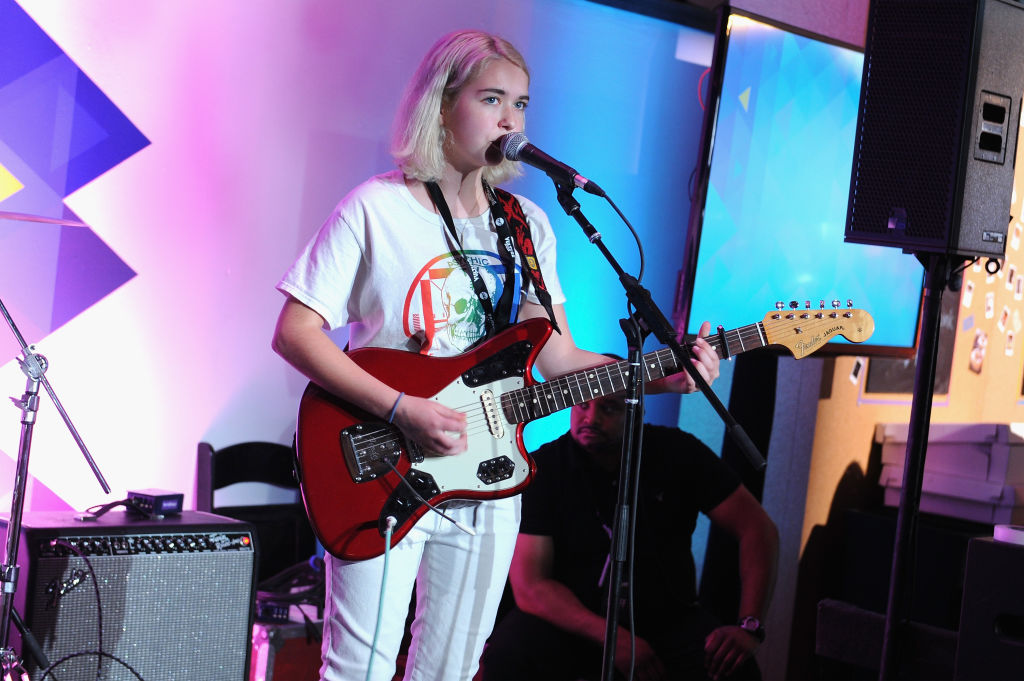 The seven-inch is a super-recent acquisition by a friend of mine who goes by the name Ice Choir. I'm particularly obsessed with the song "Two Rings." I used to collect more records when I was on tour, but it was tragic because by the time we got home, they'd be melted in the backseat or someone would have spilled Gatorade on them.
My sunglasses are by Emmanuelle Khanh. I found them at my favorite vintage shop in Williamsburg, Malin Landaeus. They are, like, the one object I've managed not to lose. The fact that they're giant makes them a little easier to keep track of. Comme des Garçons' Guerrilla is my scent. I discovered it on tour when we were in London three years ago. I was super broke at the time and I shelled out for a bottle of it. It made me really happy every day to put it on. It's completely synthetic. It doesn't smell like anything I could relate to in nature, except there's an undertone of gasoline. I know that sounds kind of crazy.
I was pretty addicted to Green & Black's dark chocolate throughout the making of Something. I'd get the 85 percent chocolate one and eat it even in the morning. We actually wrote and recorded this album mostly during the day. It wasn't like a late-night, bat-shit-style record.