Here's a little something to enjoy with your boof boof. SPIN celebrates the girls that run the world, the Girls that run Korea, and one Fall Out Boy running dry. We rolled in pop's deeps for the year's best: Hold it against us.
SPIN's Best of 2011:
— One Fucked Up Year: SPIN's Best of 2011 Issue
— SPIN's 50 Best Albums of 2011
— SPIN's 20 Best Songs of 2011
— SPIN's 40 Best Rap Albums of 2011
— SPIN's 10 Best Reissues of 2011
— SPIN's 25 Best Live Photos of 2011
— Endless Bummer: 30 Ways 2011 Was a Drag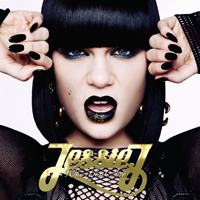 20
Jessie J
Who You Are
Put aside her label's relentless attempts to make her ubiquitous and simply listen to English powerhouse Jesse Cornish's debut album: This swaggering, soulful kid (she's only 23!) could step in for Rihanna ("Do It Like a Dude"), Christina ("Who's Laughing Now"), or Kelly Clarkson ("Domino") should a pop star emergency arise. She didn't hit the cross-the-pond crossover jackpot like Adele this year, but "Price Tag" still shines as total Brit-soul gold. CARYN GANZ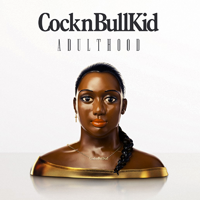 19
CocknBullKid
Adulthood
Born Anita Blay, this Ghanaian Londoner wrote the year's smartest, funniest pop album that you probably didn't hear. Her placid voice belies proudly neurotic lyrics ("You give me an asthma attack/Still you keep me, keep me coming back"); she's essentially the missing link between Motown and Morrissey. BARRY WALTERS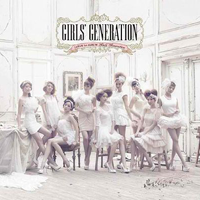 18
Girls' Generation
Girls' Generation
This nine-member, all-girl K-Pop drill team fully exploits South Korea's 800-pound neighboring market with a Japanese-language album (plus English choruses!). And though it may be a translation trainwreck, these chipper, reality-show vets behave with real zeal — eagerly beaming, winking, chattering, emoting when it's called for — over terrifyingly sophisticated dance tracks (echoes of Latin Freestyle, Italo disco, every Backstreet/Britney scrap from 1999), plus a dutifully aching ballad or two. The peak is "Run Devil Run," a white swan/black swan kiss-off with a chorus so confidently sassy it could stop a North Korean missile in mid-air. CHARLES AARON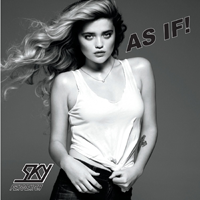 17
Sky Ferriera
As If EP
Beloved by the fashion world and belittled by the pop cognoscenti, this 19-year-old singer-slash-you-name-it (model, actress, Internet troll bait) still managed to grab songwriting credits on all five tracks on her debut EP. The subject matter ranges from the trials of being a hot teenage starlet ("Haters Anonymous") to lame lovers ("99 Lovers"), all wrapped up in über-fun Stacey-Q-meets-Kylie synth-pop. C.G.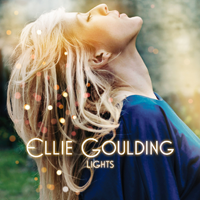 16
Ellie Goulding
Lights
The year's sweetest British import was one of the few pop stars to embrace subtlety in 2011. The 24-year-old pixie cooed her way into fans' hearts with disco-lite tunes "Lights" and "Starry Eyed," finishing off her debut album with a dusting of shimmer rather than a blinding dose of glitter. Her folk-poppiest tracks recall countrywoman Beth Orton's most beautiful concoctions, and her trembling cover of Elton John's "Your Song" got a royal stamp of approval at William and Kate's wedding reception with good reason. C.G.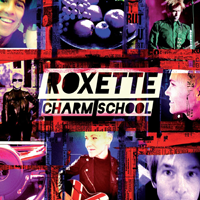 15
Roxette
Charm School
Even more influential than ABBA on the Swedes behind Britney, Kelly and Ke$ha, these masters of the pre-grunge pop airwaves return from the near-dead for a thrilling third act of classic rock riffage, supercharged sugar hooks, and soul-aching choruses bigger than the national debt. B.W.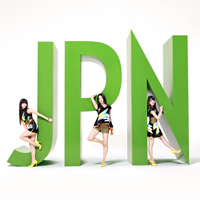 14
Perfume
JPN
Just as shiny, but not remotely as nuanced, as the art-hop robo-bop bouillabaisse popping off in neighboring Korea, Japanese pop trio Perfume still strike hard thanks to a monolithic, overblown maximalism. Third album JPN is a neon-blinking wash of clinical synths and utopian melodies — perfectly punk in both the Daft and pop senses — a near-android gush of voices adrift in the ether and AutoTune so clinical that you could eat off of it. CHRISTOPHER R. WEINGARTEN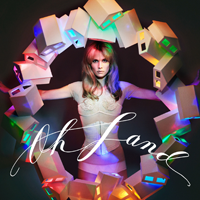 13
Oh Land
Oh Land
A Danish dancer who fought disabling spinal injuries by writing these songs of defiance and survival, Nanna Øland Fabricius combines synth-pop's instant satisfaction with sleeper substance: Sly metaphors for dark sensuality and inner light linger long after her steely new wave hooks have left their mark. B.W.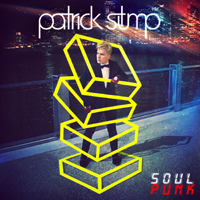 12
Patrick Stump
Soul Punk
Skimpy on punk but helium-high on soul, the former Fall Out Boy's self-written/produced/played reinterpretation of Prince and MJ's artistic peak is as unrelentingly catchy as it was commercially unsuccessful. Even while contemplating fame and fortune's pitfalls, Patrick Stump radiates refreshingly unhip, utterly sincere joy. B.W.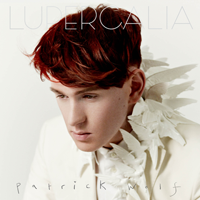 11
Patrick Wolf
Lupercalia
Applying the arty smarts and homegrown string arrangements of his earlier albums to anthemic arena rock, the newly romanticized Wolf comes on like a baroque English-Irish Bruce Springsteen who fancies stars and boys rather than cars and girls. B.W.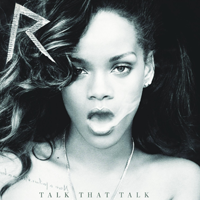 10
Rihanna
Talk That Talk: Deluxe Edition
No other chart-topping siren sells fleshy thrills more explicitly than RiRi when she's in aural porn mode, an affect that has never been more prevalent then on her sixth and most sex-obsessed album. "I'm willing to look so stupid 'til I've had enough," she actually admits. Her richly conflicted love songs tower high above the TMI sleaze however, particularly on The xx's minimal "Intro," reshaped on the deluxe edition into the extravagant "Drunk on Love." B.W.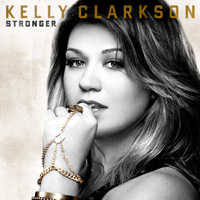 9
Kelly Clarkson
Stronger
With every album she makes, Kelly Clarkson inches a bit closer to removing the "American Idol winner" that's permanently sutured onto her name. With songs this indelible delivered with such sincerity and turbo-thrust, Clarkson continues to stand in a class by herself. Her fifth LP has its requisite anthems, but its deep cuts are all thrillers. She's a little bit country ("I Forgive You"), a little bit rock 'n' roll ("You Love Me"), and all kick-ass. C.G.
8
Coldplay
Mylo Xyloto
Let's call a Mylo a Xyloto: Chris Martin and Co.'s fifth album is more Timberlake than Thom. It's the sound of the English quartet realizing they're the grilled cheese of British rock — reliably great comfort food we can all get jazzed about when the moment's right. Hell, they even got Rihanna to sing on it. "Paradise" is Coldplay at their most tuneful and "Every Teardrop Is a Waterfall" could stop a soccer stadium or a soccer mom in their tracks. C.G.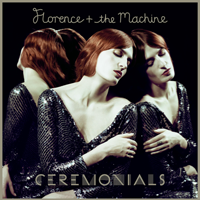 7
Florence + the Machine
Ceremonials
What can we divine from Florence Welch's sophomore album, which itself aspires to divinity? For one thing, the British singer probably doesn't own a pair of jeans — nothing about her universe is casual. But of all the theatrical impulses indulged here (harps, organs, drum climaxes), it's the backup choirs echoing her every emotion that will convince you to join the congregation. PHOEBE REILLY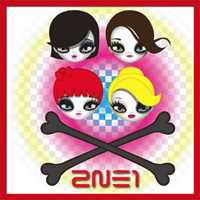 6
2NE1
2nd Mini Album
The TLC of K-Pop dropped this stopgap, six-song EP compilation in July, and for pure (purely impure?) sonics, it might be the year's most boldly thrilling recorded statement. A collision of electro-house, hip-hop, and pop-rock guitar, with yet another undeniable hook cropping up every 15 seconds, it is the primary work of producers Teddy Park (formerly of Korean-American rap group 1TYM) and Kush. But this all-female foursome clearly own their persona more than most K-Poppers, particularly on the spicy, playalistic "I Am the Best" and the body-image throwdown, "Ugly." There's even a solo turn by the group's vocal powerhouse Park Bom, who considers the cosmos over a springy sprint to a piano-plinking chorus. C.A.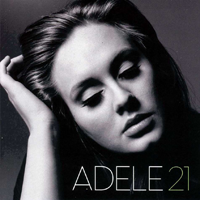 5
Adele
21
Rarely do massive pop sensations feel this personal. Adele delivers every love-damaged line as if avenging deep pains both universally shared and uniquely private. She belts like a timeless force of nature, her wounds of betrayal perfectly suited to the sociopolitical moment. B.W.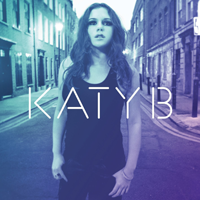 4
Katy B
On a Mission
Like many current Anglo chart queens, this ginger upstart graduated from the Brit School that birthed Amy Winehouse and Adele. Kathleen Brien's absorbed their blue-eyed soul gifts, but she also boasts the beats of dubstep, jungle, and UK funky. The combo yields the undeniable pop tunes that dance music often lacks with a street vibe that prefab pop tarts couldn't buy. B.W.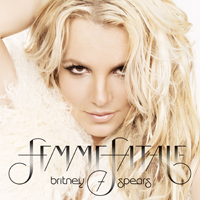 3
Britney Spears
Femme Fatale
Britney Spears will never be a balladeer like Beyoncé or an auteur like Lady Gaga, so she's digging her heels into the territory that's always served her best: feel-good, hands-up synth-pop crafted by an elite production squad – Swedish smash machine Max Martin (who started her career in 1999), Bloodshy & Avant (who are responsible for her best song, "Toxic"), and Dr. Luke (who gave competitors like Katy Perry and Ke$ha irresistible hits). As a result, Spears' seventh album rarely stumbles. Bonus points for including the year's best apocalyptic barn burner ("Till the World Ends") and knowingly drawing out the word "haaazzayy" on "Hold It Against Me." C.G.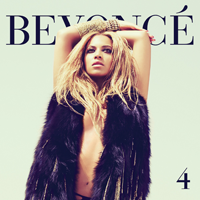 2
Beyonce
4
Most pop singers spent 2011 chasing down dubstep producers. But the one star capable of out-dancing them all shifted into a totally different lane, releasing an album of '70s-inspired soul and funk tunes alongside suave baby-making ballads. Beyoncé's fourth album isn't a "Party," though she snagged André 3000 to contribute a guest rap and production from Kanye West, The-Dream, Frank Ocean, Diplo, Babyface, et al. It's sophisticated proof that Sasha doesn't need to be fierce to run the world.C.G.
1
Lady Gaga
Born This Way
The year's biggest pop album made no effort to obscure its Reagan-era inspirations: Madonna, Bruce Springsteen, that scene in Footloose where Kevin Bacon plays chicken with a tractor. But what's even more retro is Lady Gaga's earnestness as she pursues her social-equality agenda. Beneath the hair and makeup and arena-razing disco-metal grooves, Born This Way delivers a message that old glamazon Pete Seeger could dig: She thinks pop can still move policy, and she might be right. MIKAEL WOOD