South African rap-rave provocateurs Die Antwoord — the freaky duo who blew up in 2010 thanks to their oddball online videos, debut LP $O$, and a co-sign from M.I.A. — recently invited SPIN to preview five songs tentatively set for their upcoming second album, Tensions, due in January. What did we learn? If you thought "Enter the Ninja" was off the wall, Ninja and Yo-Landi Vi$$er are ready to blow your mind in whole new ways.
Judging by the five tracks, Tensions is even freakier and more absurd (hilarious skits!), yet simultaneously smart and culturally relevant (they capture South Africa's tumultuous political mood in song). Die Antwoord credit the sound of Tensions to staying at home in Cape Town instead of moving to New York City or Los Angeles, as many industry types suggested. "We needed to stay in Africa and return to the tension we had before our success," explains Ninja. "By staying home the acid trip of blowing up slowly faded away. The less that was going on the more creative we were."
Get Die Antwoord's story behind each of the five songs:
"Tsotsi Taal"
This hard bangin' track opens with a group of African men chanting, "You can't stop me / You can try / But you won't survive," in a little-known South African criminal language. "There are different gangster languages in South Africa. This one is a language that was invented in prison during apartheid so the guards wouldn't understand what the prisoners were talking about," Ninja says. The song drops into a blitzkrieg of skull-rattling and abrasive beats, like a Skrillex song on 'roids, as Ninja spits, "I'm indestructible / Gangsta number one / The harder they come, the harder they fall." "We wanted it to sound apocalyptic or like warfare to represent the mood in South Africa at the moment," he says. What's that "mood"? "Everyone is pissed off because all the ghettos are still fucked," says Yo-Landi Vi$$er. "Things were supposed to get better, but everything is back to what it used to be." Adds Ninja, "But we can't leave South Africa. We're connected to it."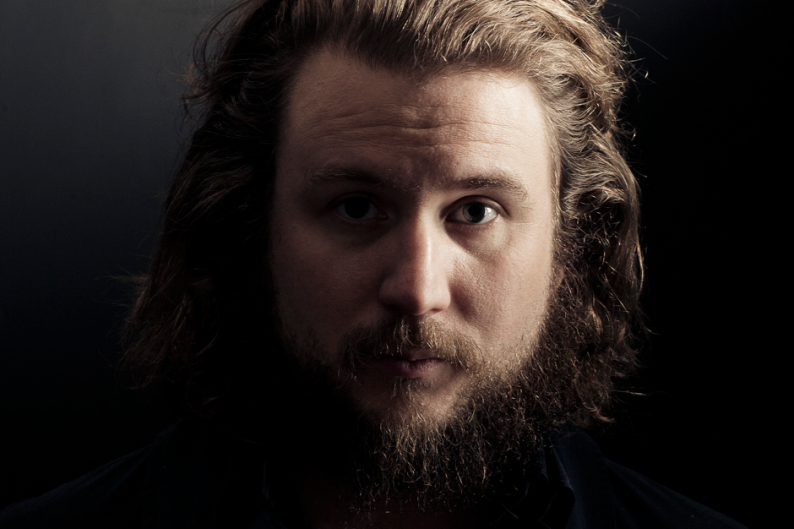 "The Money and the Power"
It opens with a poem recited in Afrikaans (the official language of South Africa) by a close friend of Vi$$er. Translated to English, it says, "That man / That man is a bird with iron wings / Flies branch to branch in search of work and money / He's an outsider with privileges / Outsider who disciplines Men / He's a gangster." Enter booming bass, clacking percussion, and ethereal background chanting similar to that in LL Cool J's "Doin' It." Ninja attacks, "Unlimited supply of bitches / Playboy don't play with me." The highlight is a catchy flugelhorn riff: "It's like the song from The Godfather, but set to a break beat. The movie starts with that riff, but it's played in a waltz. It's the ultimate gangster theme." The duo also gives a shoutout to Geto Boys rapper Scarface. "He's one of our favorite gangster rappers from America. Yo-Landi was listening to some old Scarface and she started shouting that hook — 'money and the power, money and the power' — over and over. But then she fucked it up and changed the lyrics. He sings it in this big, dark gangster rap style. But ours has a psycho-freak-mode pop style to it."
"I Think You're Freaky"
"This is our first single. If you go out and party, this is the song," Ninja says. Amen. This fun, super-pop jam opens with Vi$$er squealing, "I think you're freaky and I like you a lot," over a bumping Euro-trance club beat. Ninja enters with super-fast, Eminem-influenced rap, then hollers, 'Jump mothafucka, jump, jump mothafucka jump." "When we go dancing we like hard fuckin' rave," says Ninja. "It's a live thing more than anything else. We wanted to see how hard we could rush. It was like, 'Let's see how hard we can fuck it up with 100 percent energy.' " Die Antwoord cite Belgian Euro-trance outfit 2 Unlimited as a major influence on the track.
"Fatty Boom Boom"
A hyper-rhythmic banger with what Ninja calls "hardcore black African voodoo beats." It opens with an unhinged beat box bit. "That's the only beat box of mine that I've liked," Ninja says. "I've always done beat boxing, but it's hard to do right." The duo rap about their recent rise to fame — "blowing up overseas," Vi$$er spits. "Taking over America blowing up everything," Ninja replies — between tribal "whoa, whoa" chants. "I think it's really fresh," Ninja says of the track. It then segues into a breakdown that's a tribute to smoking weed. Grooving, reggae-influenced dub bass takes over, accompanied by the sounds of lighters flicking and smokers inhaling. Jah!
"Baby's on Fire"
"It's some apocalyptic fuckin' industrial rave," says Ninja. "This is my best song." It's certainly his catchiest — expect to hear this one a lot in 2012. It kicks off with an oddball skit between Vi$$er and Ninja, the latter who adopts a creepy, Italian Mafioso voice. "I just want to keep you in my office like a little pet," he says to Vi$$er. "If you need anything, you come here to my office and sit on my lap. Call me Uncle Jimmy," he says. The Euro-trance beat drops and off we go. Vi$$er chants, "give me a techno beat, a techno beat," then takes the rapping lead while Ninja handles the infectious chorus: "Baby's on fire! It's like a malnia." Ninja explains, "It has a double meaning. 'Mal' means crazy person and 'nia' means a fucker. So, it's 'crazy fucker.' But it could also be a girl that's dancing is making you think, 'Oh shit, that bitch is on fire and shit.' But also sometimes a girl makes you so fucking crazy that you want to do something bad."