Earlier this week, pioneering beatsmith DJ Shadow unveiled "I'm Excited," the first song off The Less You Know, The Better, his first album in five years, due out Sept. 27. Now, there's a video for the song — a sort of Mad Max Beyond the Sub-Sahara starring Afrikan Boy, the MC (and former M.I.A. collaborator) who guests on the track. Watch it below.
Like every Shadow album since his groundbreaking 1996 turntable opus Endtroducing…, The Less You Know veers sharply from the effort that preceded it. The new material has an edgy, globetrotting vibe, a switch from the Yankee hip-hop of 2006's The Outsider. The forthcoming effort also fakes out fans of Shadow's debut who were wooed by this summer's EP I Gotta Rokk, which boasted hints of the crate-digging, woozy beats of Endtroducing…
On "Excited," Shadow turns over the spotlight to Afrikan Boy, who was born in Nigeria and famously guested on M.I.A.'s "Hussel," off 2007's Kala. Afrikan Boy overcomes a fairly banal hook (no MC should ever drop a rhyme like "I got my record deal today / I don't know what to say") with taut, witty verses that touch on paranoid impressions of aliens, of the illegal variety.
The Less You Know also includes guest spots from Talib Kweli, Tom Vek, and Little Dragon.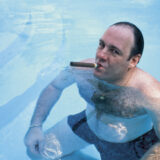 Watch It: DJ Shadow, "I'm Excited"
https://www.youtube.com/embed/hLa3V3wdpgE?rel=0