Tuesday night, a riot broke out at free Drake concert in New York City, where the Toronto rapper was set to celebrate the release of his debut album, Thank Me Later. The NYPD shut down the show and used Mace to stop fights between patrons, who threw bottles and chairs.
Thousands of people began congregating for the gig — sponsored by Paper magazine and also featuring Hanson and Ninjasonik — at 3 P.M. By the time the gig was scheduled to start, at 8 P.M., a crowd of around 25,000 packed the city blocks near South Street Seaport's Pier 17.
There were no regulated entrances to control fans, resulting in extreme congestion. Trying to find breathing room, concertgoers scaled various kiosks and overhangs, and crowded balconies above the shops and restaurants on the north side of the Seaport, to the left of the stage.
Local punk-rap outfit Ninjasonik tried to soundcheck, but, as member Jahjah tells SPIN.com, "the kids were too rowdy. You can't integrate a free show when a guy's album is dropping and have 15 security there." Soon after, the melee started with ballcap-sporting youths fighting near the stage; the scuffling quickly escalated into a massive brawl. Beer and water bottles flew, striking people in the crowd and up on the balconies. People on the balconies retaliated by tossing down metal chairs.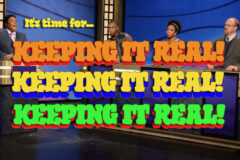 Police armed with batons stormed the area and used Mace on concertgoers who refused to disperse. Two police helicopters circled overhead with spotlights on the scene.
"This is fucking crazy. I was seriously scared for my life," said one fan, fleeing the scene. "We just wanted to see Drizzy perform. That's it."
Numerous patrons were seen seeking treatment in ambulances. CBS reported that two arrests were made. One officer was overheard advising a girl standing solo to "find and stick with your friends. This place is full of gang members. Don't be a victim."
Immediately after the fracas, Drake issued a statement: "I am humbled by the crowd that showed up in support of my performance and the release of Thank Me Later. I love performing for my fans but unfortunately the show was canceled by the NYPD due to over crowding, leaving me without the chance to give my fans a real show. I'm thankful for the support that the fans have been giving me… I thank you now."
Drake also tweeted, writing, "I'm disappointed. The police told me to turn around," and later, "To all the devoted fans that came out I wish you could have seen what I had planned! Until next time."
Watch a video snippet of the riot below.
WATCH:
https://www.youtube.com/embed/0_aoiKYnilc