Washington, D.C., rapper Wale is one of hip-hop's hottest new voices, but in his just-released video for "Diary" he isn't flaunting money, cars, or bling. No sir, the 25-year-old rhyme-sayer is proving he's a considerate sweetheart and a total ladies man.
In the clip for "Diary," the third single from his SPIN-approved debut LP Attention Deficit, Wale raps about how a woman's past romances affect how she views new men in her life. Spurned by a gal he's trying to woo, Wale learns that she was burned by a cheating ex and is still feeling that pain. Insightfully, he raps, "Every problem that you ever had with another man, I gotta face."
Rik Cordero, who helmed the video, told MTV News, "What he wanted to do was kind of show that we, as men, when we approach a girl, we don't always know exactly what her past was." He added, "Whether she was angry or felt a sort of way because another dude made a mistake that we have to pay for, that was the message Wale wanted to get across in this video."
At the video's conclusion, the lady walks into a club, where she sees none other than Wale himself onstage, reciting soft, spoken-word rhymes. The two lock eyes…. and you can guess the rest.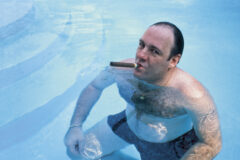 Watch the video below, then tell us what you think in the comment section.
Wale, "Diary"
https://www.youtube.com/embed/jfmiKmUlx6Q