SPIN picked Austin, TX's Neon Indian as an Artist to Watch in 2010 — and the group is already living up to the title.
Thursday night, frontman Alan Palomo and his band made their TV debut on Late Night With Jimmy Fallon, wowing with a performance of"Terminally Chill" and "Ephemeral Artery," both off Neon Indian's debut Psychic Chasms, which SPIN praised for its "dreamy collage of samples and synth tones."
The Roots' Questlove, the house drummer for Fallon, Tweeted about Neon Indian's killer set: "holy ish! i love these mofos!!!!!!"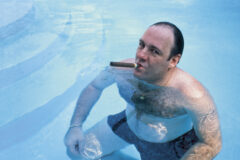 Watch video of Neon Indian rocking out on Fallon, then tell us what you think in the comment section below.
WATCH: Neon Indian, "Terminally Chill" and "Ephemeral Artery" on Late Night with Jimmy Fallon https://www.youtube.com/embed/bizXP08HiCo