This weekend's Fun Fun Fun Fest in Austin was a tale of two days: Saturday's Sun Sun Sun Fest, with its 80-degree temperatures, and Sunday's Wet Wet Wet Fest, with sporadically heavy downpours challenging the fortitude of festivalgoers. But the crowds still came out for Sunday's gigs — of course, it didn't hurt that metal punks Danzig were playing their first Austin show in 15 years.
>> Check out the 12 best pics from Austin's Fun Fun Fun Fest!
Here are our top moments from a weekend in Waterloo Park at what's fast becoming a destination festival, rain or shine:
Best Shaman-Like Performance: DANZIG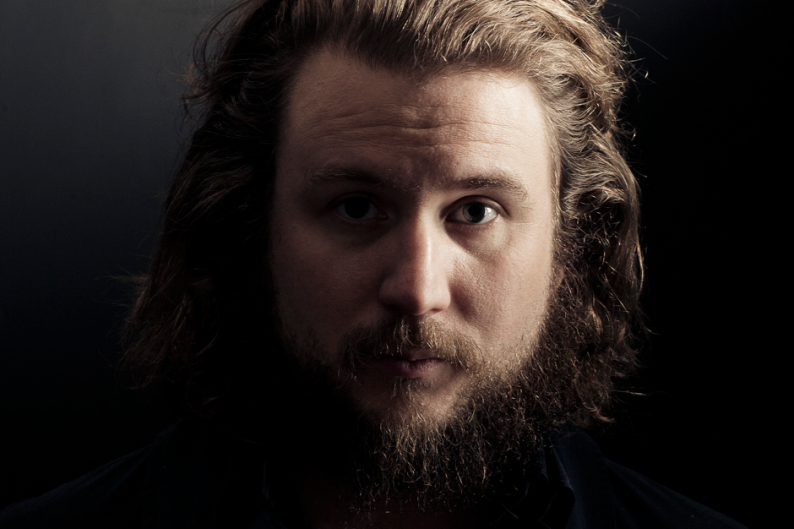 The soggy, black-clad revelers gathering in front of the Black Stage were reaching their limits while waiting for Danzig's arrival, which was already 20 minutes behind schedule. But when the musclebound frontman finally emerged — alongside his three similarly buff bandmates — he made fans embrace the wetness: "I heard you guys were having a drought here," he shouted to the damp masses. "So I brought the Danzig black clouds of rain!" The quartet brought the thunder, particularly on "Tired of Being Alive" and "How the Gods Kill," and when the inevitable, set-closing "Mother" finally arrived, Glenn Danzig had whipped several thousand poncho-clad humans into rain-worshipping subjects.
Best Reasons to Stay Out Late: KING KHAN & BBQ SHOW/THE FORGETTERS
While Austin's Waterloo Park maintained a strict 10 P.M. curfew, the party carried on around the city's downtown venues. Sunday featured the best aftershow of the weekend — partially by accident. King Khan & BBQ Show's planned set Sunday at Fun Fun Fun was one of the few actually rained out, so they moved their gear down the street to Red 7 and set up an impromptu free gig. Despite a crap sound system, the duo whipped up a rowdy dance party and dropped in a slick cover of the Rolling Stones' "Out of Time." On the venue's outdoor stage, the Forgetters brought a heavy dose of post-hardcore thump for a crowd littered with devotees of frontman Blake Schwarzenbach's previous bands: Jawbreaker and Jets to Brazil. With ex-Against Me! drummer Kevin Mahon and bassist Caroline Paquita rounding out the trio, the Forgetters were quite polished, considering they've only played a handful of shows since announcing their formation in August.
Worst Bono Look-Alike: THE JESUS LIZARD'S DAVID YOW
When introducing his band in the middle of their blistering, white-knuckled headlining set Saturday night, Jesus Lizard frontman David Yow called himself "the runner-up in the Bono look alike contest." That would make complete sense — if Bono's grown out his hair into some sort of stringy, bald-spot-dotted mess, given up the designer threads, and put on about 20 pounds. But as far as frontmen go, Paul David Hewson has nothing on David Yow. In fact, on a bill with several dozen bands with members half his age, no one at Fun Fun Fun matched Yow's carnal energy, brazen stage diving, or acid-tongued banter: Yow shouted "Hello, Dallas!" to open the set, and later called out fans of the University of Texas' Longhorns football team, who'd just won a few blocks away. "Steers are for queers," Yow sneered. The band was as sharp as their frontman's tongue, particularly on spastic jams like "Seasick."
Best Sneak Preview of 2010: YEASAYER
Last week, the Brooklyn-based Yeasayer leaked "Ambling Alp," the absolutely addictive first taste of their 2010 album, Odd Blood. Saturday night at Fun Fun Fun, the band leaned heavily on brand new songs that almost no one's heard, and they translated fabulously. The Peter Gabriel-esque "Madder Red" was engrossing and epic, as was "I Remember," and its grab-your-sweetie chorus: "You're stuck in my mind, all the time." It's starting to look like 2010 could be this band's year.
Cutest Ode to BBQ: SHONEN KNIFE
Well, if you're Japanese punk rock trio Shonen Knife, it's nearly impossible not to be cute. Dressed in semi-matching, pastel-colored jumpsuits, the ladies — led by ageless original member Naoko Yamano — blasted through their sugary, two-minute jams with toothy, Beatles-on-Ed-Sullivan perma-grins. But they really won over the Texan crowd Saturday before playing "BBQ Party," off this year's Super Group: "BBQ in Texas so tasty!" Yamano chirped cutely, before launching into the song — one of many Shonen Knife tributes to food — whose chorus suggests we "pig out at the BBQ party." You can definitely do that in Austin, but we'd rather gorge on a buffet of Shonen Knife delights instead.
Best Reunion: DEATH
It was a recurring theme at Fun Fun Fun: Old bands do it better. Such was the case with Detroit's Death, the 1970s punk forerunners with the all-African American/all-sibling lineup. The subject of adoring recent pieces in the New York Times and Detroit Free Press, the trio's original recordings have been reissued by Drag City, and their appearance at Fun Fun Fun was just their fourth since reuniting. With guitarist Bobbie Duncan filling in for the late David Hackney, the power trio emerged onstage Saturday in scary Grim Reaper robes then ripped through R&B-laced jams like "Where Do We Go From Here," a Jimi Hendrix-meets-the-Stooges romp that sounded as urgent and relevant as anything played all weekend — earning the band an endearing but creepy send-off: The crowd chanted, "Death! Death! Death!"
Honorable Mentions:
Among other FFF performances, Of Montreal member James Husband's solo set on Saturday showcased his slick songcraft, which sounds like indie rock's answer to Richie Valens. The Sword also brought the rock, conjuring the most air guitar playing of any band all weekend. Nerdcore whiz MC Chris had one of our favorite shout outs of the festival: "If you smoke weed put a peace sign in the air, and if you smoke really good weed put three fingers in the air," Chris shouted. "All you three fingers people: Meet me after the show!" Hardcore masters Gorilla Biscuits stirred up the best (and muddiest) mosh pit of the weekend while urging the steak-loving Texan crowd to go vegetarian. And last, but certainly not least: Austin's own Foot Patrol, an air-tight funk band whose songs are all about feet, and who coaxed a sing-along to the Big Red jingle.