In the latest edition of our SPINhouse Live series Thursday night, presented by Newcastle Brown Ale and VTech, up-and-coming Portland, Oregon, dance-rock band Hockey entertained an intimate crowd of 200 on the rooftop of SPIN's downtown Manhattan office as part of this week's CMJ Music Festival.
Click here to watch the videos >>
"I want to write a truthful song over an '80's groove," singer Benjamin Grubin declared launching "Song Away."And the band's joyfully funkified set pretty much hit that goal.
Hockey's six-song show — all pulled from the group's recently released debut, Mind Chaos — combined retro dance-punk (a la DFA Records) with synth-heavy New Wave to contagious effect.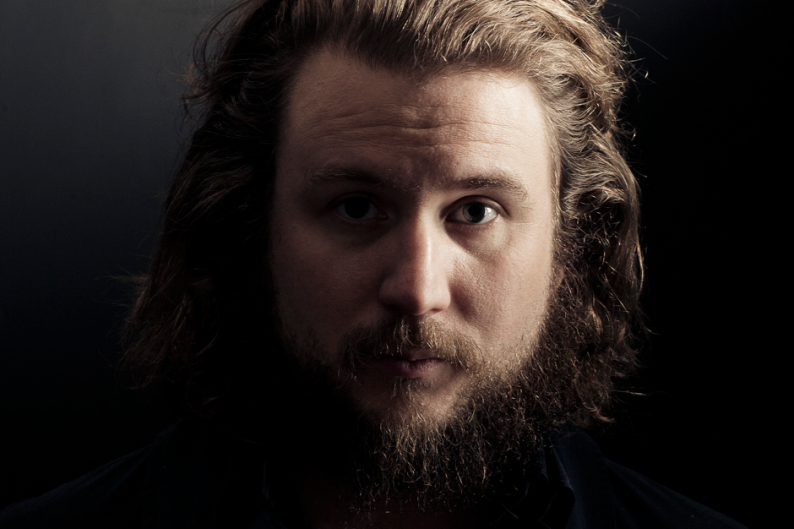 "Work" had bassist Jeremy "Jerm" Reynolds showing off his prodigious 4-string skills amid countless flashing iPhones, while "Put the Game Down" alternated between a club-ready dance groove, courtesy of keyboardist Ryan Dolliver and drummer Anthony Stassi, and balls-out arena-rock, courtesy of Brian White's schizoid guitar solo.
Hockey were as tight as their pants — and that's saying a lot.
Grubin's voice is a big, scraggly, soulful thing equally at home spittin' pseudo-rhymes (as he did on "3am Spanish") and belting the blues (as he did on "Learn to Lose").
And Grubin is also a humble hipster. "We actually played on a roof once in San Francisco. It took us like two hours to move our stuff up there and there were like four people," Grubin grinned. "This is much better."
Setlist:
"Work"
"3am Spanish"
"Learn to Lose"
"Song Away"
"Too Fake"
"Put the Game Down"